Nojoqui Falls Park: Waterfall Near Solvang
Nojoqui Falls is a beautiful waterfall right in the middle of a small farming town, over the hill from Gaviota and just south of Solvang. I felt lost driving here, but it is beautiful farmland, and as you get near, you will see the park and realize you are going the correct way. This waterfall, even when it doesn't have water, is a beautiful thing to see and a great stop on a road trip up Highway 101. Here is all the information.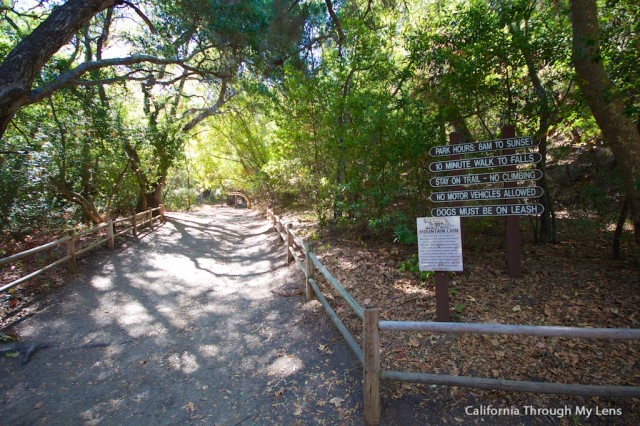 Details
1.5 miles round trip
Easy for the whole family
Free parking
Bathrooms at the trailhead
I wrote this in 2014, so some of the information may have changed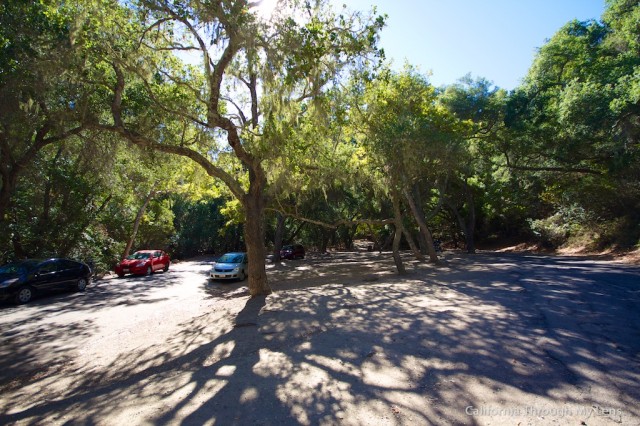 After getting off Highway 101, proceed on Old Coast Highway to Alisal Road, there you will reach the sign for Nojoqui Falls Park on the right-hand side. Continue to the back of the parking lot, and you will see a bathroom and a sign for the waterfall trail.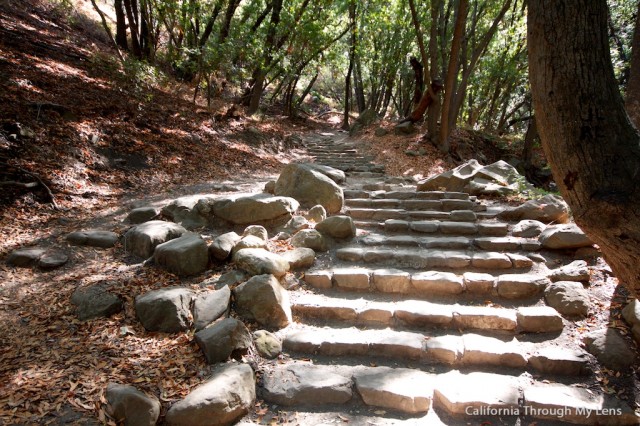 From here it is a beautiful forested walk through this amazing countryside.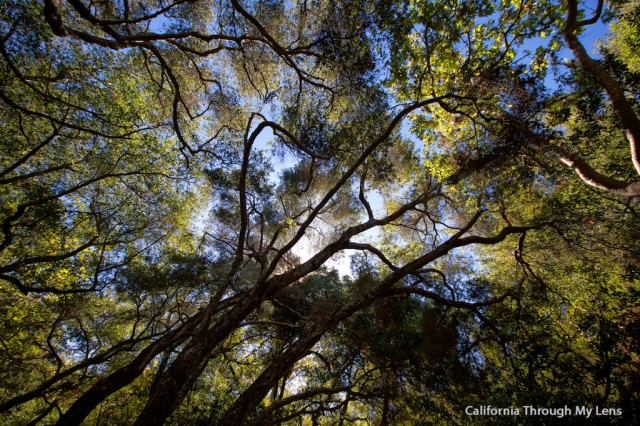 It crosses leisurely over a small creek during its short 3/4th of a mile distance, but during that time, you will see everything from massive fall colors to small picturesque bridges over the water.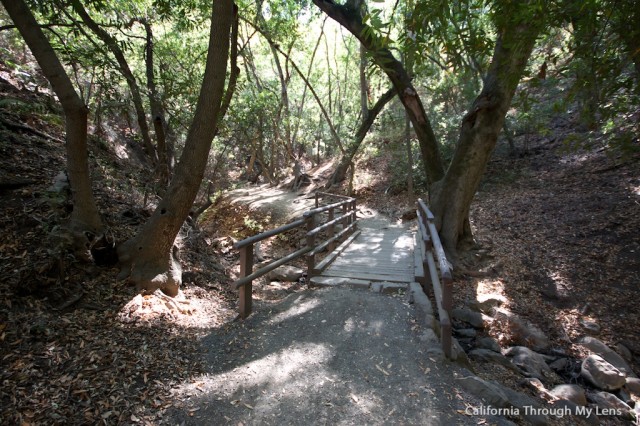 As you near the destination, you will be able to see the falls cresting over the trail.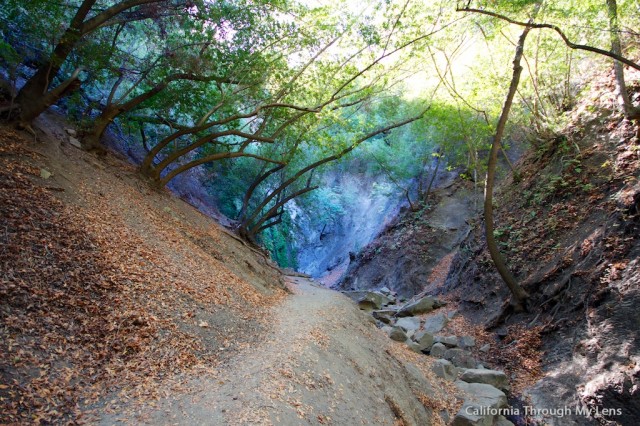 Depending on the time of year, this will determine how much or little water there is. When I went, it was early fall, and the water had all but dried up.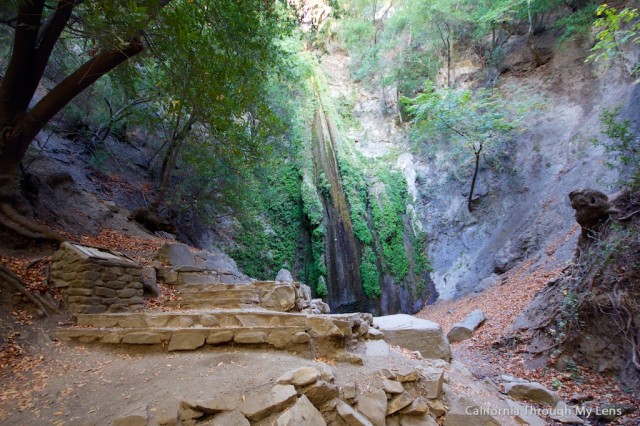 That did not stop it from being a beautiful place to sit and relax as we watched the trickle fall down the rock face where the waterfall would be.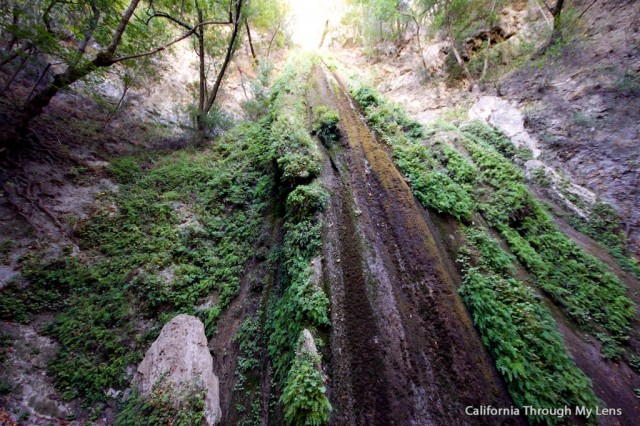 The waterfall is about 50 feet tall, as you can see by Amie standing next to it in the below photo.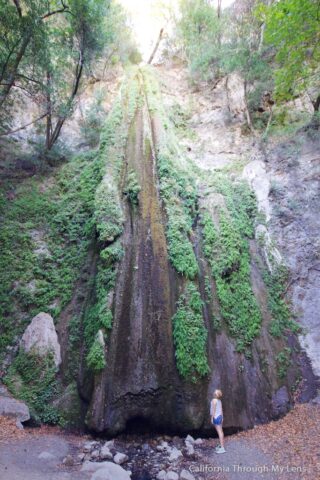 After exploring, you simply head back the way you came to your car and on to your next Pacific Coast Highway stop, which is hopefully Ostrich Land and Solvang. For the amount of time it takes and the beauty of the area, I highly recommend spending a little time at Nojoqui Falls Park.