Last Stage West: BBQ Ribs and Music in Atascadero (Closed)
This location is closed as of 2018.
Places like Last Stage West are the reason I started this blog. Amie and I were looking for someplace to eat on the way back from Paso Robles to Morro Bay. We were on Highway 41 at around dinner time just driving, and suddenly we turn around a bend, and there is a massive amount of light coming from a big yellow boat, stagecoaches, and BBQ / live music sign, we knew we had found dinner. What I didn't realize was how good dinner was going to be!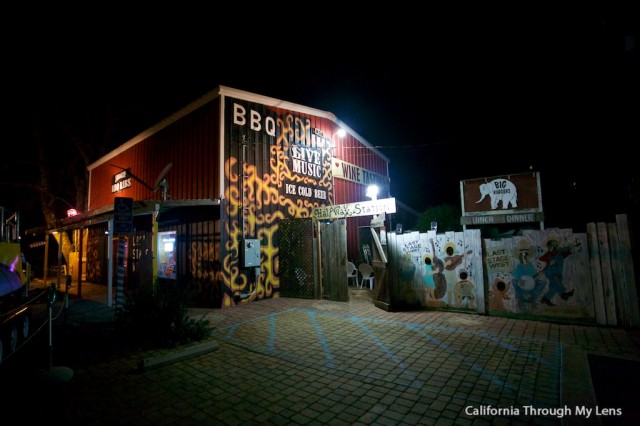 Details
Live music often
A fun place for the whole family
Lots of photo opportunities
Unfortunately, it is now closed.
History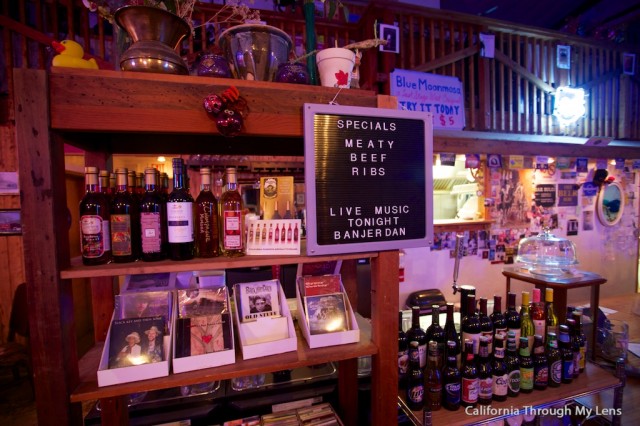 The Last Stage West was started in 1995 by Bob and Carmon Brittain. For a decade, the Brittain's built a tradition of hospitality, good food and entertainment. In January of 2005 the building was burned to the ground by fire. Bob and Carmon decided to retire.
In May of 2005, Tom Passon (a local from Atascadero) purchased the property, constructed a new metal replacement building and re-opened the famous restaurant and music venue in October, 2006.
The Exterior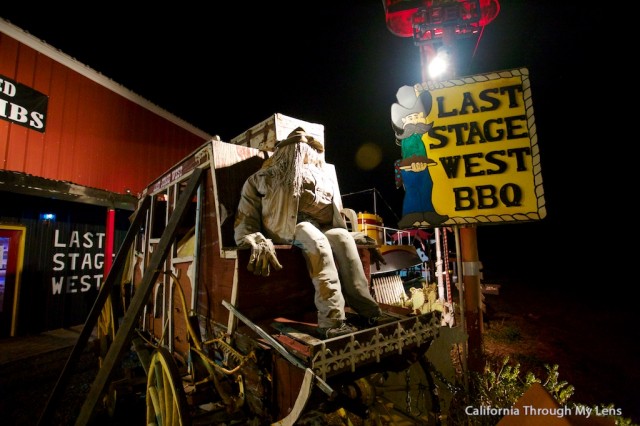 Before entering, there is an overwhelming amount of stuff to see. They have a massive yellow submarine that takes up the front of the building.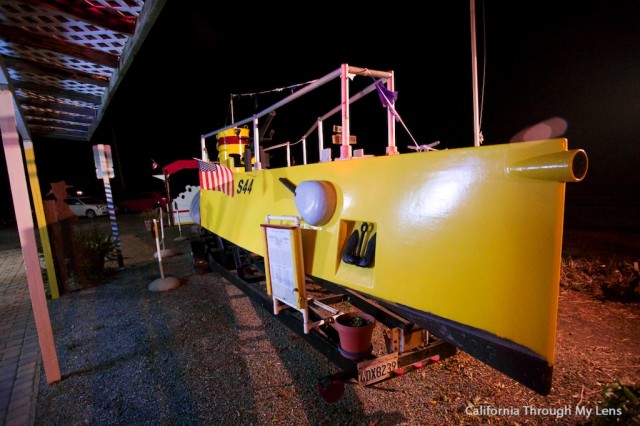 There is a stagecoach with a rider on it, and there are tons of different pictures you and your family can stick your face in for a photo.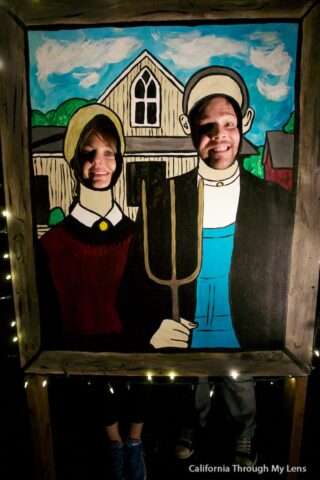 There is even a sign showing you how far you are from places like Alaska. Nothing is safe from being added to the front of this place.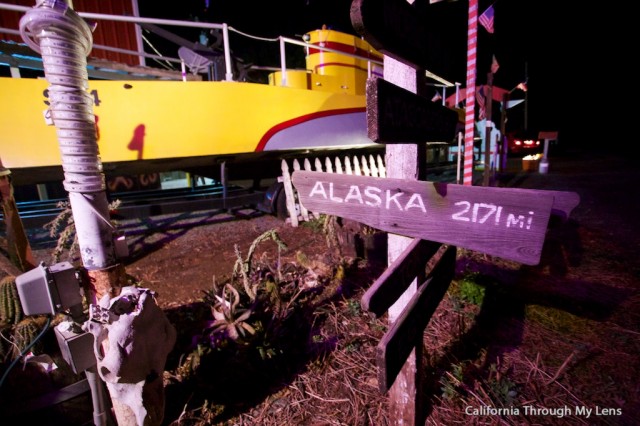 The Mystery Tree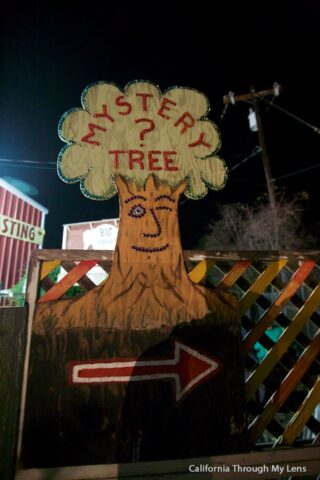 If the exterior art wasn't enough for you, then the mystery tree will surely be what you want to see. As I was walking around, I saw arrows and signs that pointed me to the mystery tree, so naturally, I needed to find it. I didn't know what to epic, but when I saw this tree I knew I had found it. This tree resembles a face.
The Interior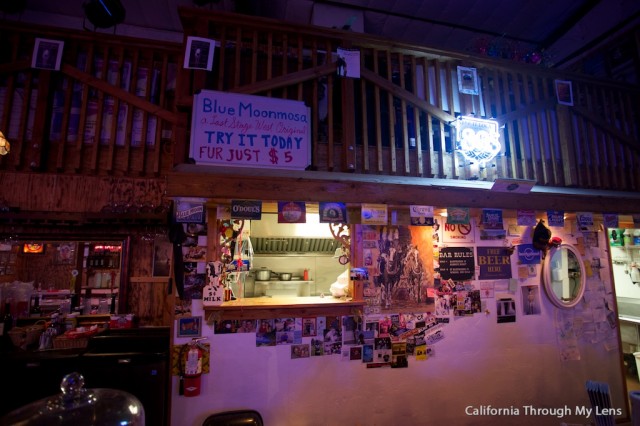 When we entered, five other people were enjoying the food and the music from BangerDan. We grabbed a seat and were greeted by the owner, telling us about the specials. He takes the orders, makes the food, and even plays the bass when he has time.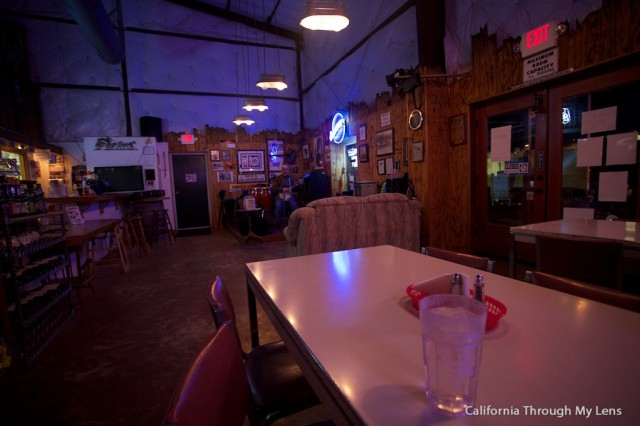 The place is much like what you would expect in the inside; it is designed like a saloon and has the small-town vibe to it.
The Food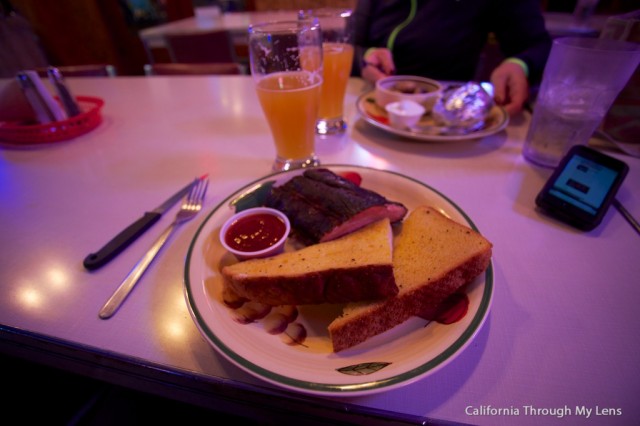 I asked what to order and was told the ribs; I didn't need my arm twisted as ribs are one of my favorite things. Amie went with the mushrooms and a baked potato, and we both got their famous blue moonmosa (blue moon beer with a shot of orange juice).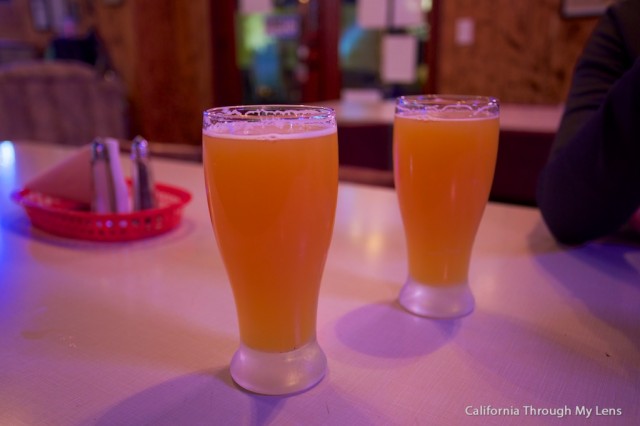 When I got the ribs, they fell right off the bone, which is a good sign. After dipping it in the BBQ sauce, my mind exploded, it was some of the best ribs I have ever had. They were cooked to perfection and perfectly juicy; I couldn't have enough. Four other people had ribs, and I talked to each of them, and they confirmed my thoughts, these ribs are amazing.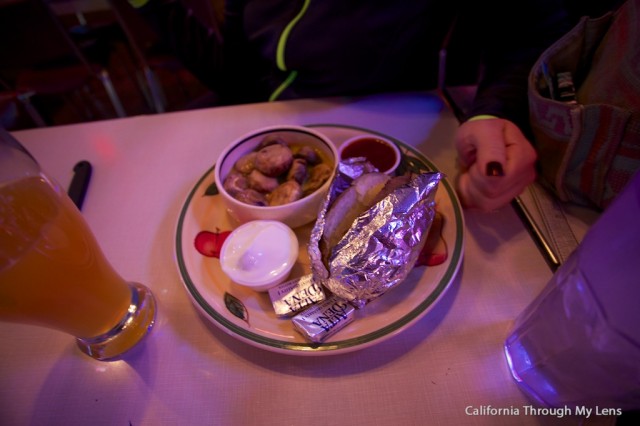 Amie, the vegetarian, was also really happy with her mushrooms and baked potato, which she dipped in BBQ sauce.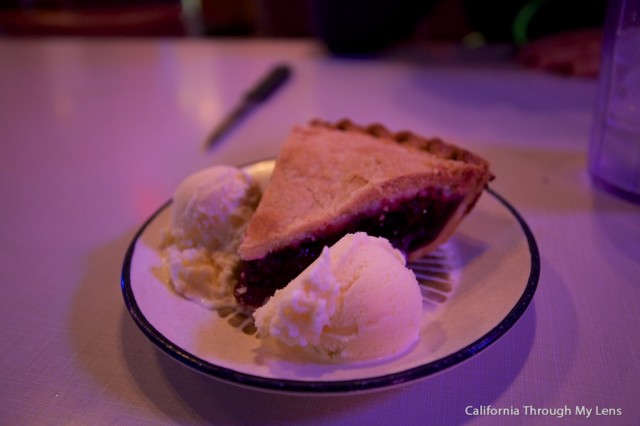 After dinner was over, the owner asked if we wanted some of his home-made boysenberry pie, I didn't even have to think about my answer. Five minutes later, Amie and I were eating one of the best slices of homemade pie ever, adding an exclamation point to the fantastic meal.
The Music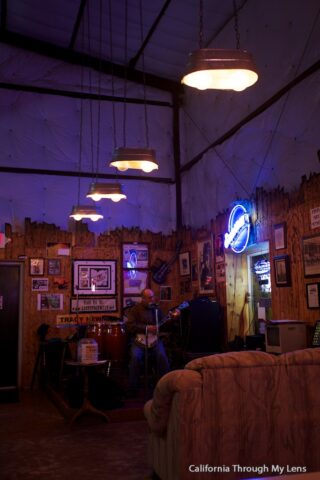 My boy BanjerDan was killing it on the banjo that night as well. He was taking requests and entertaining the ten of us for an hour and a half. When he took his break, we finally left Last Stage West, with one of the most random and fun nights I have had in a while.
Lastly, there was a lone whale we found on the wall. I am not sure what that represents, but it was another staple of a fun place.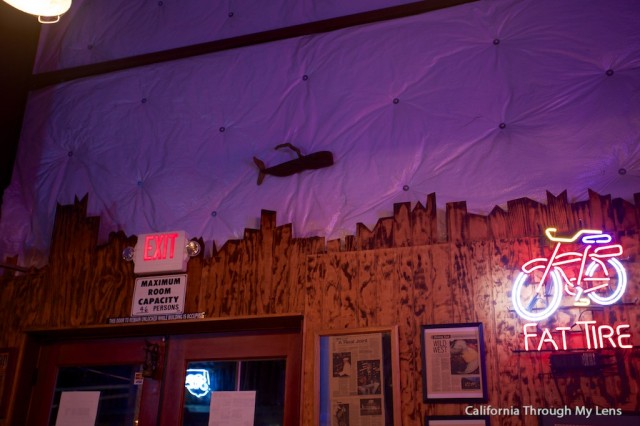 I doubt you will ever find yourself in the area, but if you do, I would recommend stopping in for some ribs, you won't regret it, especially if BangerDan is leading the music.