Dinosaur Caves Park in Pismo Beach
If there weren't enough reasons already to visit Pismo Beach, the excellent park in the north part of the city is another to add to your list. This park is situated right on the cliffs overlooking the coast and features a beautiful running trail along with the signature attraction, the unique dinosaurs in the sand for kids to play on.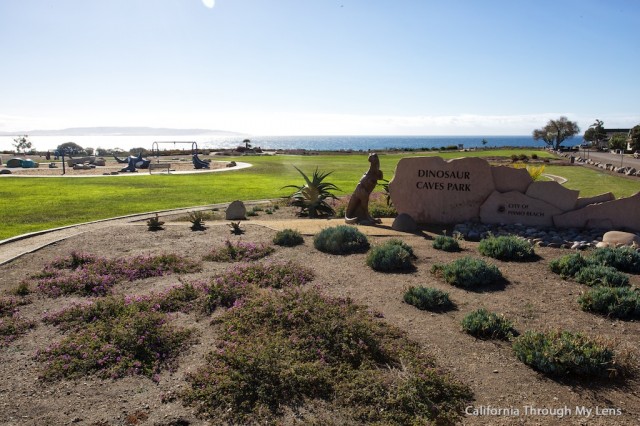 Details
Free
Open sunrise to sunset
Trails to walk and a full park for kids to play at
Wheelchair accessible
Dog-friendly
History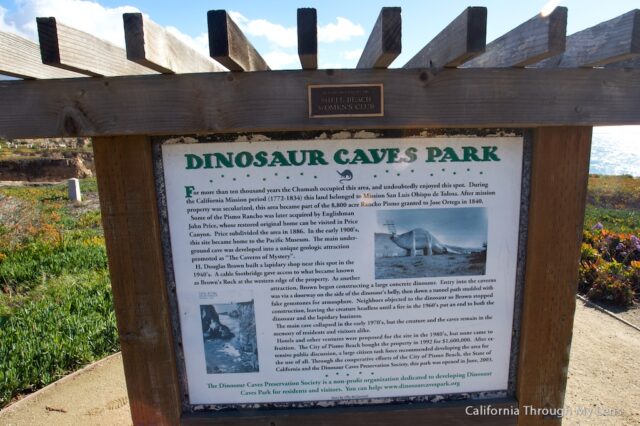 This site was once owned by Douglas Brown, where we had built a cable footbridge to the rock at the end of the park and also started construction on a big dinosaur that housed access to the cave that was under the park. In the 1960s the dinosaur was burned in a fire, and in the 1970s, the cave collapsed. In 1992 the city bought the property and transformed it into what it is today.
The Play Area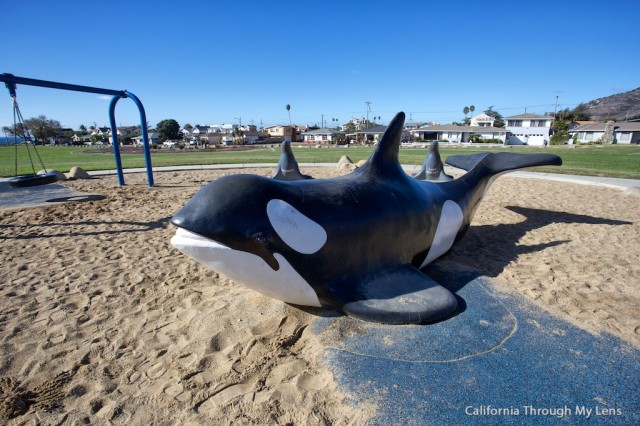 Located right in the middle of the park is the play area, the unique spot of sand that houses many fun things for kids of all ages to climb on. They include two concrete dolphins, Oreo the Orca Whale, the USS IMAGINATION, three dinosaur eggs, one dinosaur, and three seals.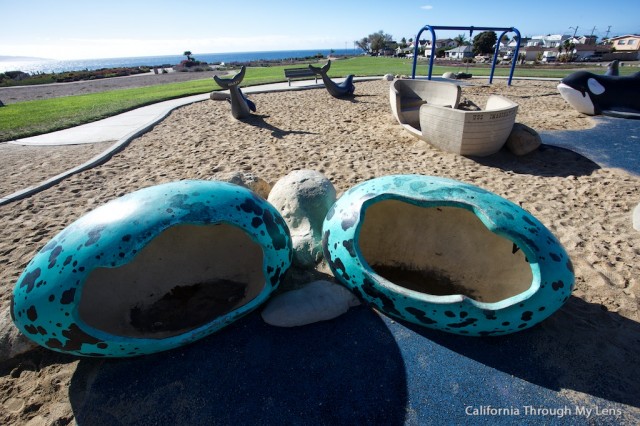 There is something awesome for every member of the family to climb on. My favorite was the whale.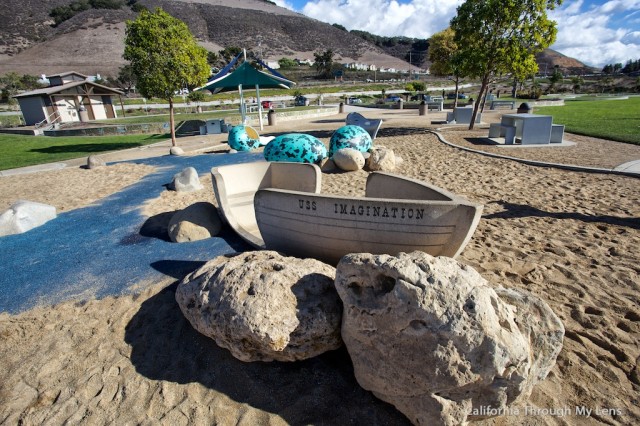 The park is also dog-friendly, which makes it a great spot to take your dog for a break if you are on a long road trip. We had a lot of fun walking around with our English Bulldog at the park.
The Trails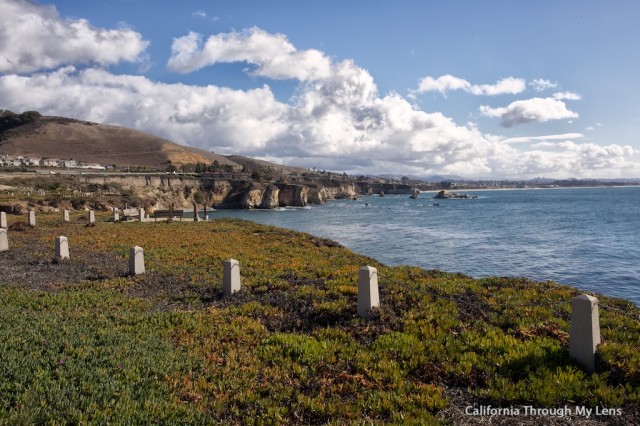 Along the outer area of the park, is a well-maintained trail that is perfect for runners or walkers.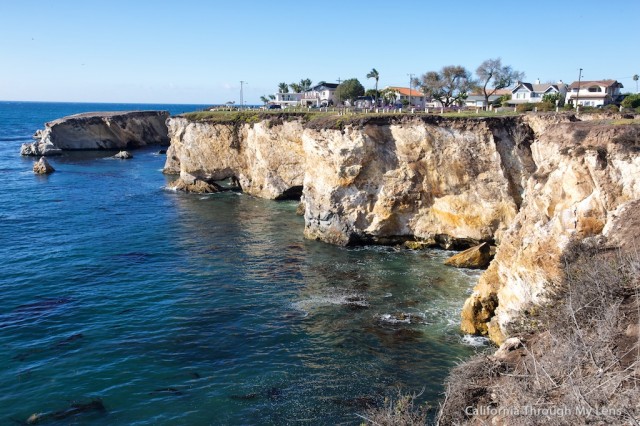 It takes you out on many of the cliffs and provides stunning vistas of the coastline to the South of you. You will want to take your time as you walk this path as there is so much to take in.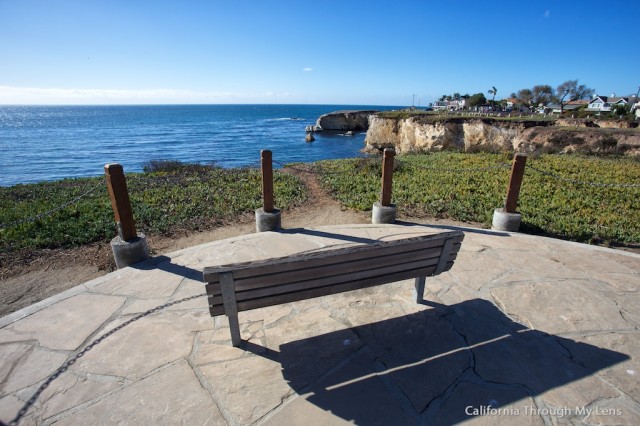 At the south side of the park is Brown's Rock, which has a massive top that many species of birds love to land on and a couple of hollow arches at the bottom that I have even seen adventurous kayakers travel through.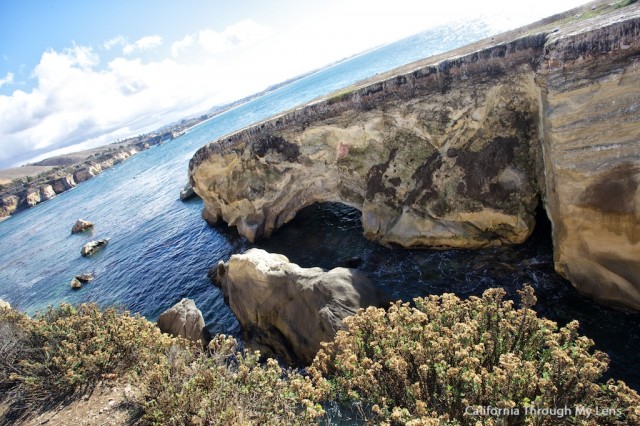 Also at the south end, there is a gazebo that I have heard wedding ceremonies can be held at and a beautiful view north up the coast as well.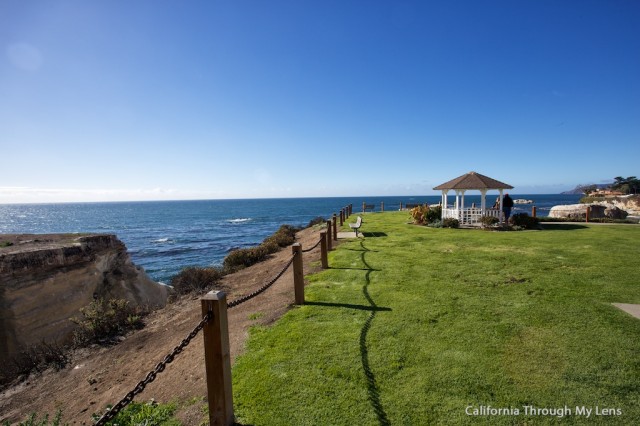 All in all, Dinosaur Caves Park is a fantastic place for a family stop on Highway 1. There is plenty to explore, so the time can be as little as 10 minutes or as much as a couple of hours. Let me know what you think in the comments.