Calico Ghost Town: Old Mining Town Turned into Tourist Attraction in Yermo
On the long desert drive to Las Vegas, one of the most exciting places you can stop is the famous mining town known as Calico Ghost Town. This town is a unique representation of the history of California mining, and it is a great place to explore with the whole family. While it is more geared to younger kids, it is still worth visiting as there is a ton to see and photograph. Here is all the information, and let me know what you think in the comments.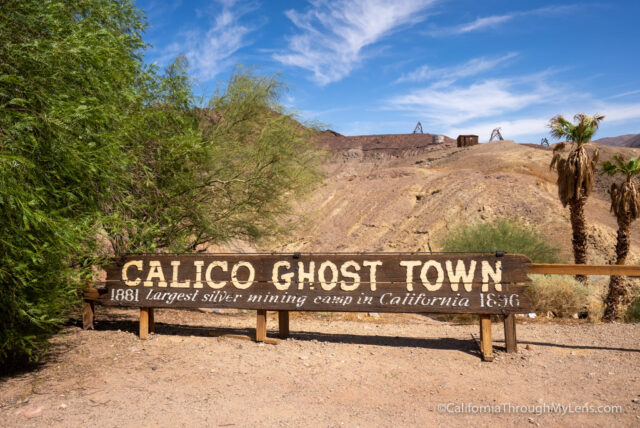 Details
Open 9 AM – 5 PM
Adults – $8, Youth (6-15) – $5, Children (Under 5) – Free
Attractions cost more like the mine and the train ride
Here is the map of the town
From my visits in 2015 and 2021
History
Here is the history directly from their site:
Calico is an Old West mining town that has been around since 1881 during the most significant silver strike in California. With its 500 mines, Calico produced over $20 million in silver ore over 12 years. When silver lost its value in the mid-1890s, Calico lost its population. The miners packed up, loaded their mules, and moved away, abandoning the town that once gave them a good living. It became a "ghost town."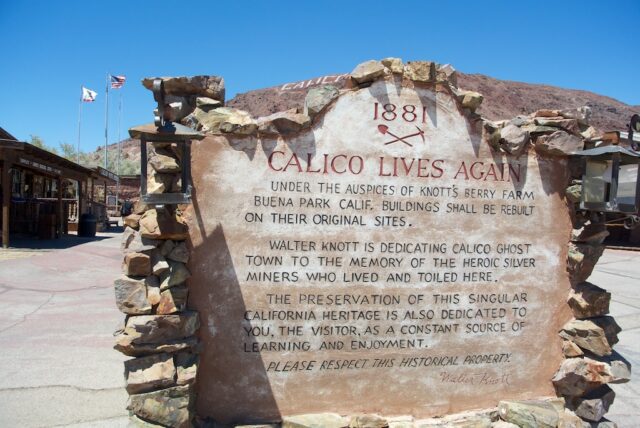 Walter Knott purchased Calico in the 1950s, architecturally restoring all but the five original buildings to look as they did in the 1880s. Calico received State Historical Landmark 782 and in 2005, was proclaimed by then Governor Arnold Schwarzenegger to be California's Silver Rush Ghost Town.
The Town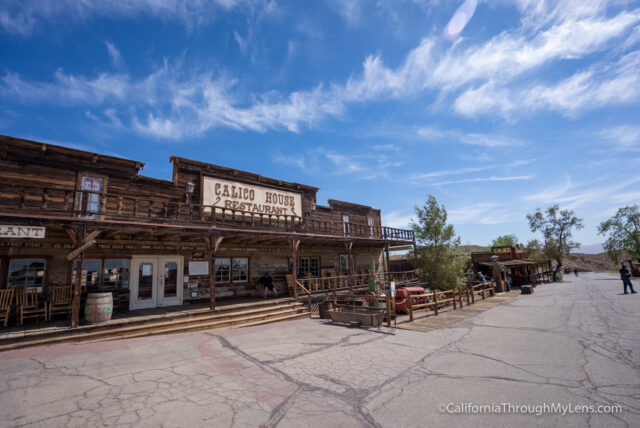 The town is pretty massive, and my favorite part about it is the mountain behind that shows the city's name. It is excellent for framing pictures of the old buildings. The town is an excellent representation of what life in the time period was like, but it also has a lot of modern additions; I mean, there is even Starbucks in one of the old buildings.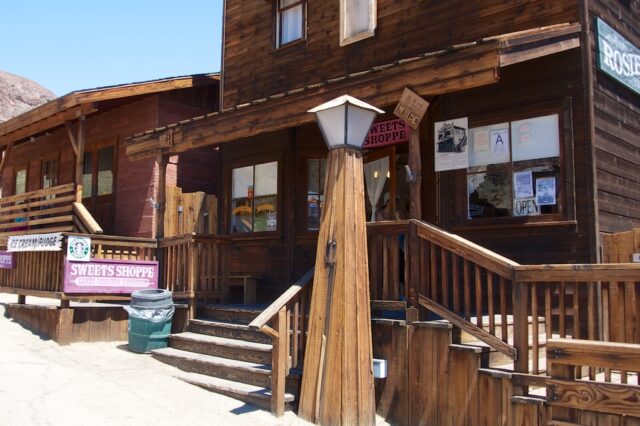 You can go inside some of the old buildings as well and they have antiques in them, like in the fire station photo below.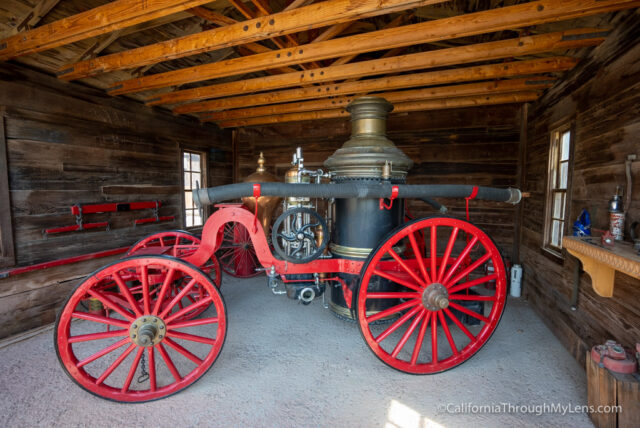 Here are some of my favorite spots.
Bottle House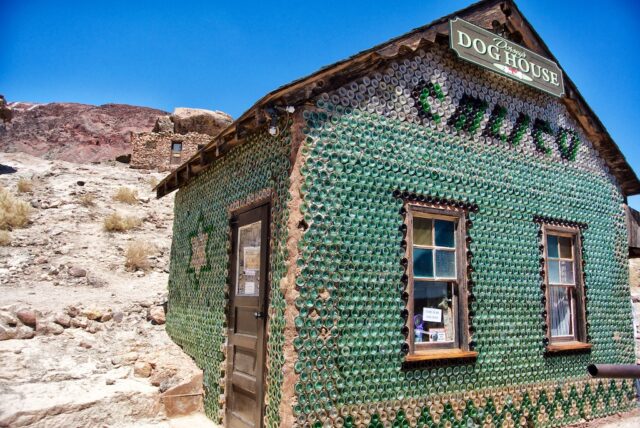 I am not sure what the history of this house is, but it is made entirely of bottles and is an excellent place to take pictures. The house now caters to people with dogs by selling pet supplies, but that doesn't make the outside any less epic.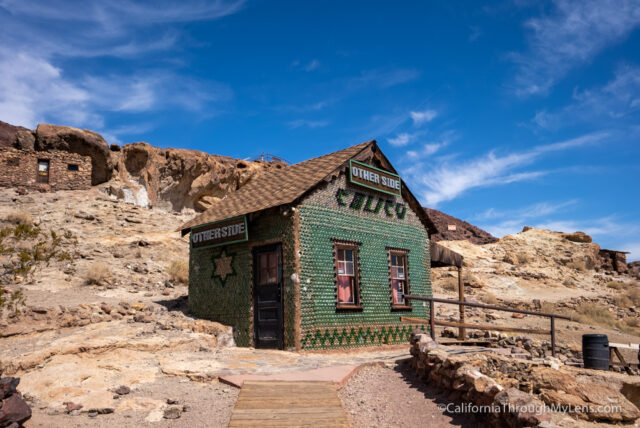 Update 2021: It doesn't seem to be a pet store anymore but I am not sure what it is as it was not open when I went.
Maggie's Mine
My favorite place in the whole town is the old mine building connected to a mine you can actually explore. This attraction cost $3.50 when I went but it was worth it to walk through the mine.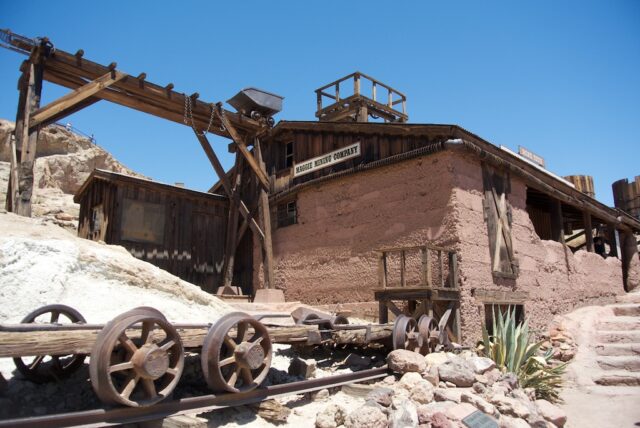 Walking through the mine is a great way to experience the way miners worked. They had mannequins showing how people slept and worked in the mine. They also had a sign that showed the "glory hole," where they pulled out $65,000 worth of silver.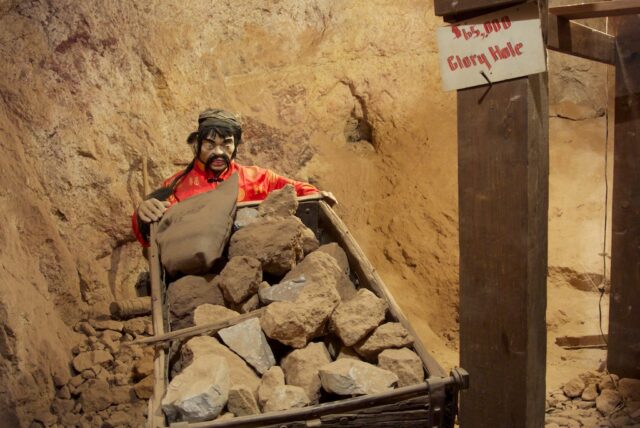 I am claustrophobic but never felt scared in the mine. It is well kept up, lit, and ventilated, so it shouldn't be a problem for most people.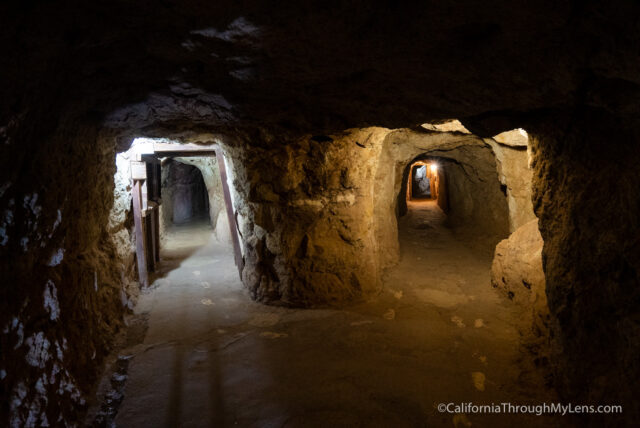 When you exit, you are at the base of the scenic view.
Scenic View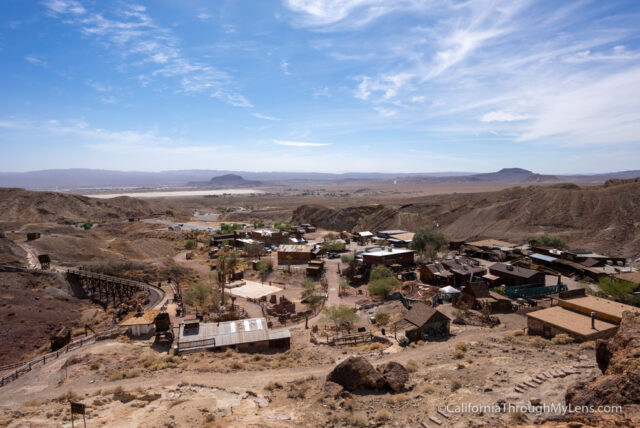 At the back of the town is a short little hill you can walk up, giving you a great view of the town below. This area can also be accessed from where the mine exit is as well. If it is hot, make sure you know there is no shade here, but that doesn't stop it from being a great view.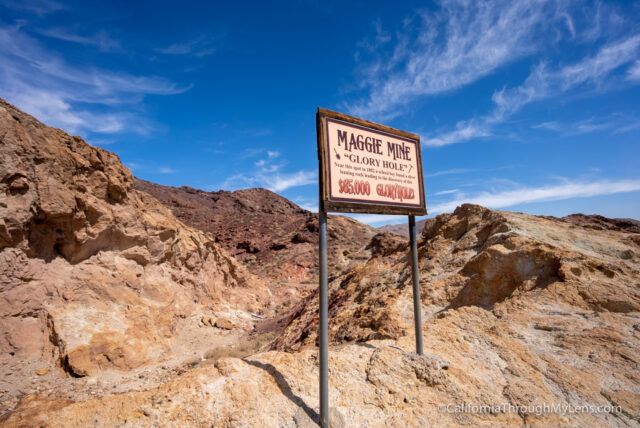 There is also a view down towards the mining area from above here as well.
School House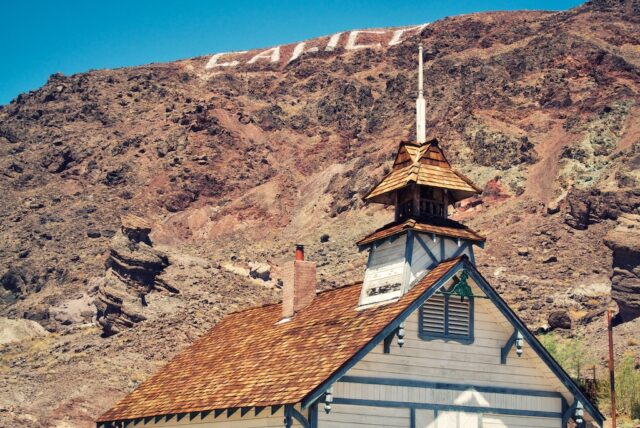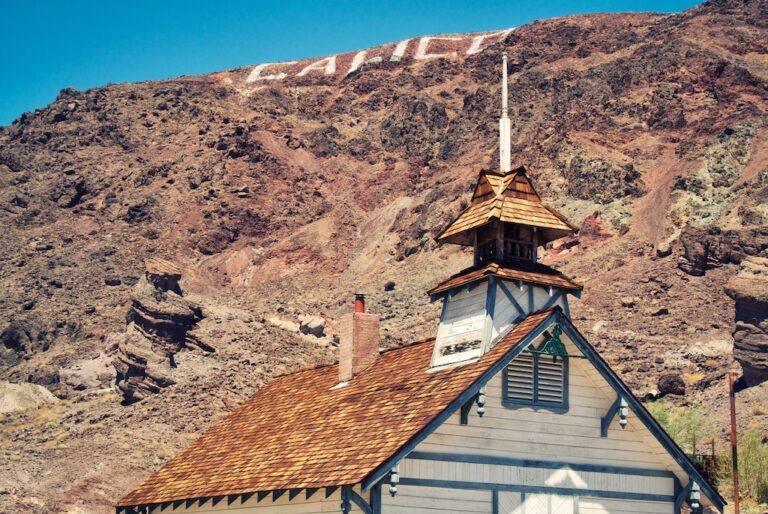 My favorite place in the town for photography is the old historic schoolhouse. This site is nestled under the mountain that has the Calico sign on it, making it a great place to take pictures.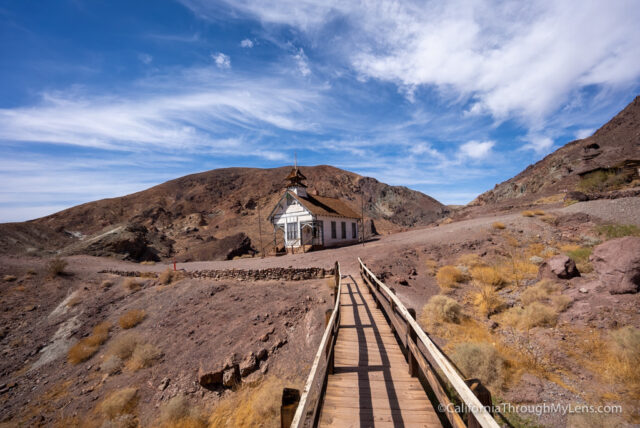 There are plenty more places to explore in the town, such as the general store, sweet shop, barbershop, and gold panning area if you are interested in experiencing more. Calico Ghost Town is a great place to go at least once; let me know what your favorite spot is in the comments.