San Diego Model Railroad Museum in Balboa Park, San Diego
If you follow the blog, then you know that both bridges and trains are two of my favorite things to photograph. Side note, if you are looking for an awesome place to see real trains make sure to go to Orange Empire Railway Museum but if you want to see miniature trains and miniature cityscapes in all their glory then you need to go to the San Diego Model Railroad Museum in Balboa Park. Here is all the information.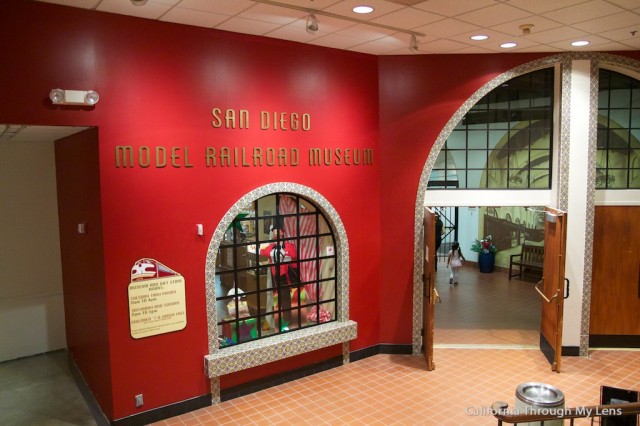 Details
Cost: Adults $12.50, Children (Age 4-11) $6
Hours: Tuesday through Friday 10:00 AM – 4:00 PM, Saturday – Sunday 11:00 AM – 5:00 PM
Information from 2016
Location: Balboa Park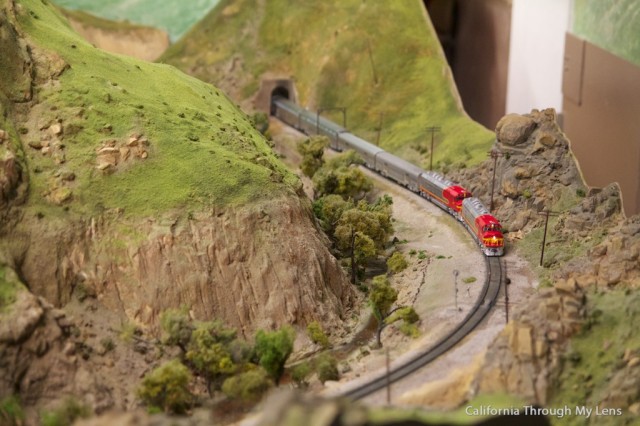 With so many different options in Balboa Park, you can spend an entire day exploring all of the museums, if not longer. For me, I went right to the San Diego Model Railroad Museum to see one of the largest in the entire country and to indulge my inner child, who remembers building these with my dad as I was growing up.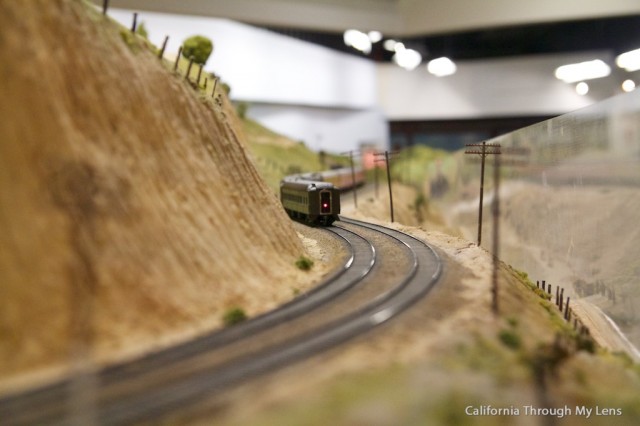 This museum is located on the bottom floor of one of the main buildings, and while it is not as big as some of the other museums in the Balboa Park complex, all of the displays are miniatures, so there is obviously a lot to see.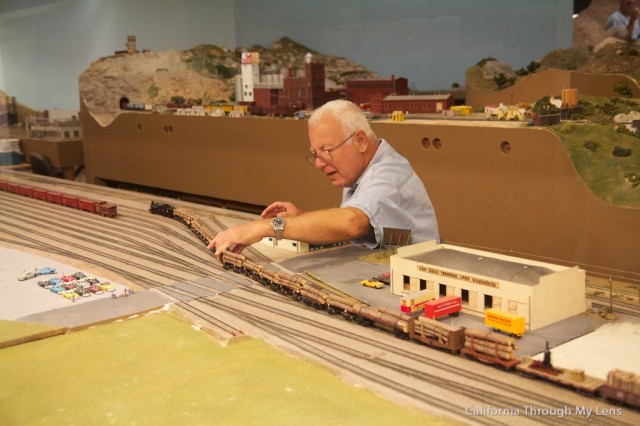 The museum is like one long loop, and each area has a large window from when you can watch the trains go by and check out the cities that are made to complement the look and provide a full experience.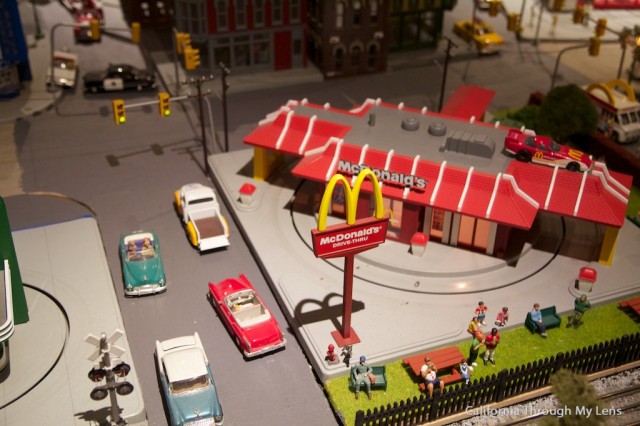 My wife and I decided to play a game of "what's the weirdest thing you can find," as there is a lot of goofiness added to the cities that are created for the trains. Here are some of the ones we found:
A man walking his dinosaur.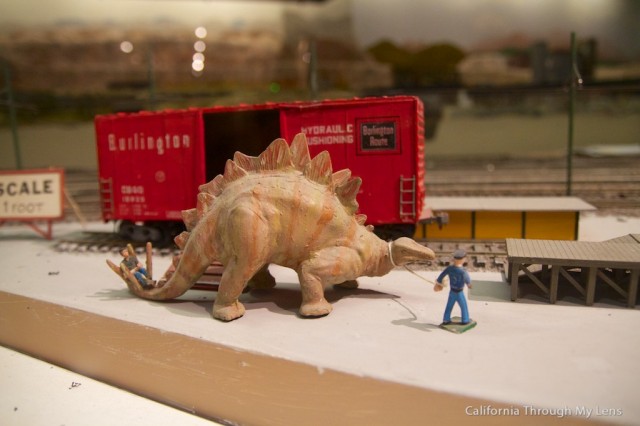 A bunch of rock climbers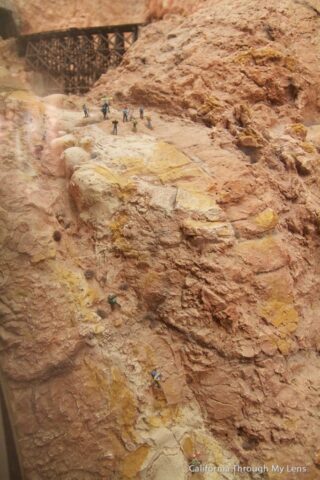 My personal favorite, the shark sitting in the family swimming pool.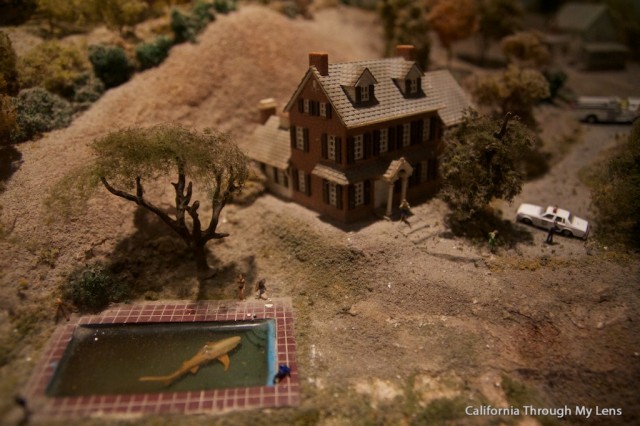 I would love to throw out the challenge for any readers to find a better one and post it in the comments.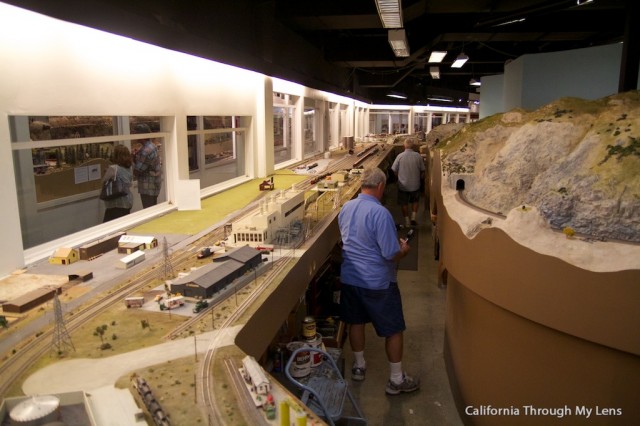 ,Many volunteers maintain the train museum and you can see as you are walking around how they interact with children, care for the trains, and help to provide an excellent experience.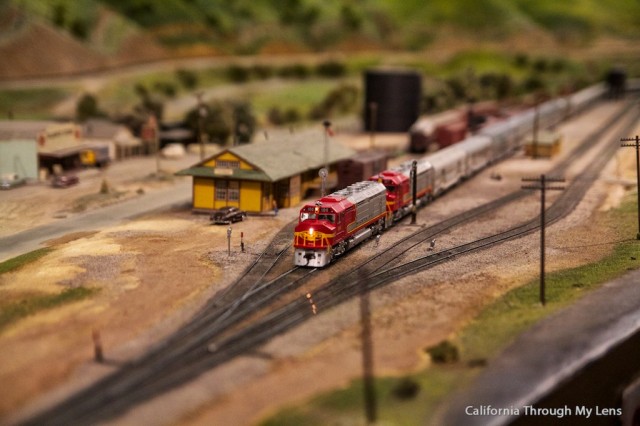 This is a great place for practicing photography as there are a lot of fun scenes and moving things you can photograph.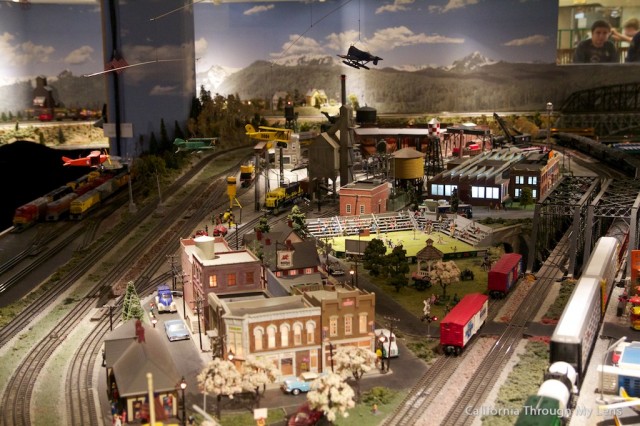 While not for everyone, this is a really great museum if you are into trains or miniatures. Let me know your thoughts in the comments, and if you love trains, make sure to check out Orange Empire as well.