Crazee Burger: Kangaroo, Gator & Buffalo Burgers in San Diego
With all the traveling I have done in my life, I like to think of myself as an "I'll try anything once" kind of eater. I mean, I'm no Anthony Bourdain, but I have eaten raw meat in Ethiopia, escargot in France, and have even sampled the multiple ways they make conch (sea slug) in the Caribbean. So when I heard there was a place in San Diego that served the most unusual burgers you have ever seen, it was added high up on my list. Just a sampling of what they make burgers out of includes wild boar, antelope, ostrich, gator, kangaroo, and of course, buffalo. At around ten bucks a burger, you know the meat must be fresh, right? So off to Crazee Burger we went.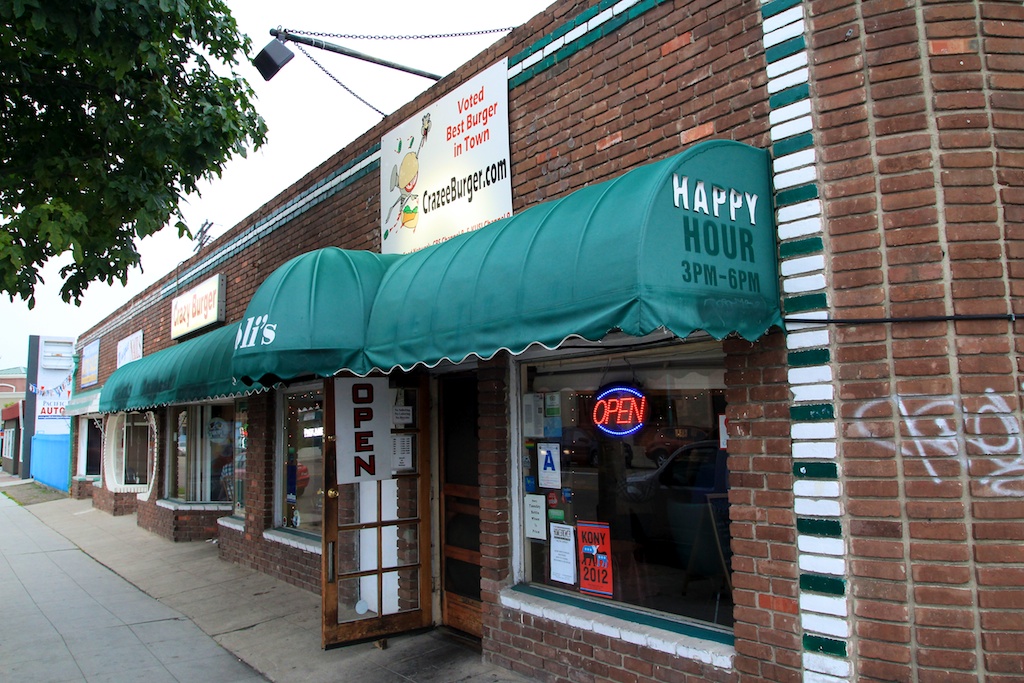 Details
Cost: $14 – $18
I visited in 2013
I believe this location has moved and is now at 3993 30th St, San Diego, CA 92104
The Atmosphere
Honestly, if I would have seen this place without knowing what it was, I probably wouldn't have gone in. It is in a weird part of north San Diego and is in a building that looks very run down from the outside, but at least it has an A rating. The inside is two small rooms with some eclectic pictures, including a signed one with Guy Fieri from Diners, Drive-ins, and Dives, where I originally heard of this restaurant.
When you enter the restaurant, you simply order from the bar and seat yourself, while you wait for your favorite childhood animal to arrive on your plate. I especially liked the menu; it was pretty unique.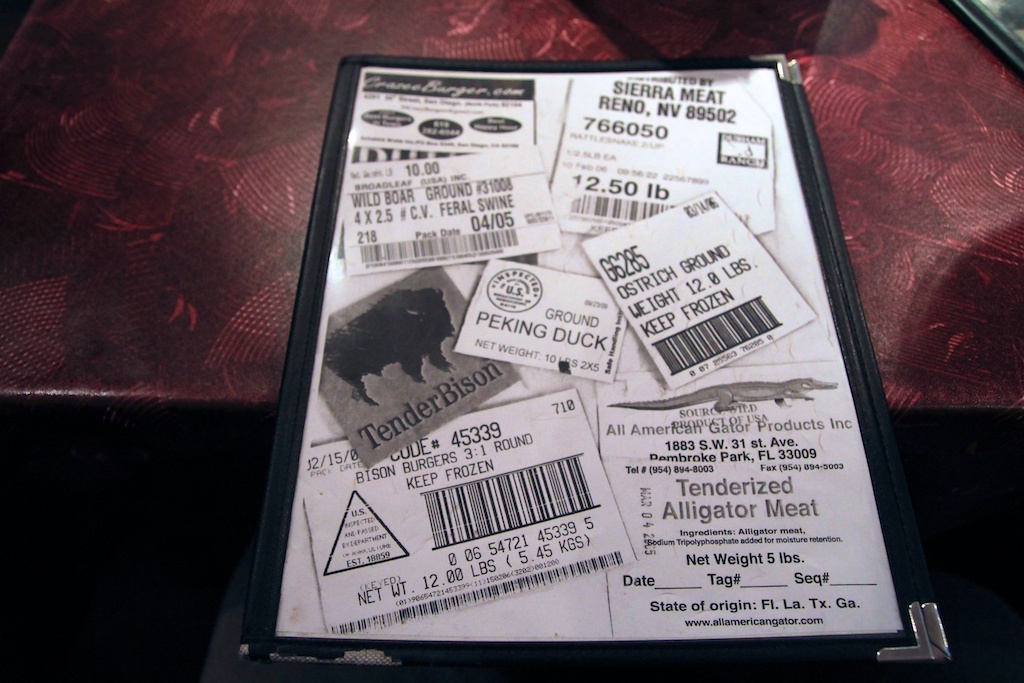 The Food
My friend Kirby and I decided to sample three of the most unique burgers, and we chose antelope, gator, and kangaroo.
The standout amount these by far was the kangaroo; it was a lean meat and had a delicious flavor. Next in line was the gator; it was a light meat that had a unique taste but was pretty decent.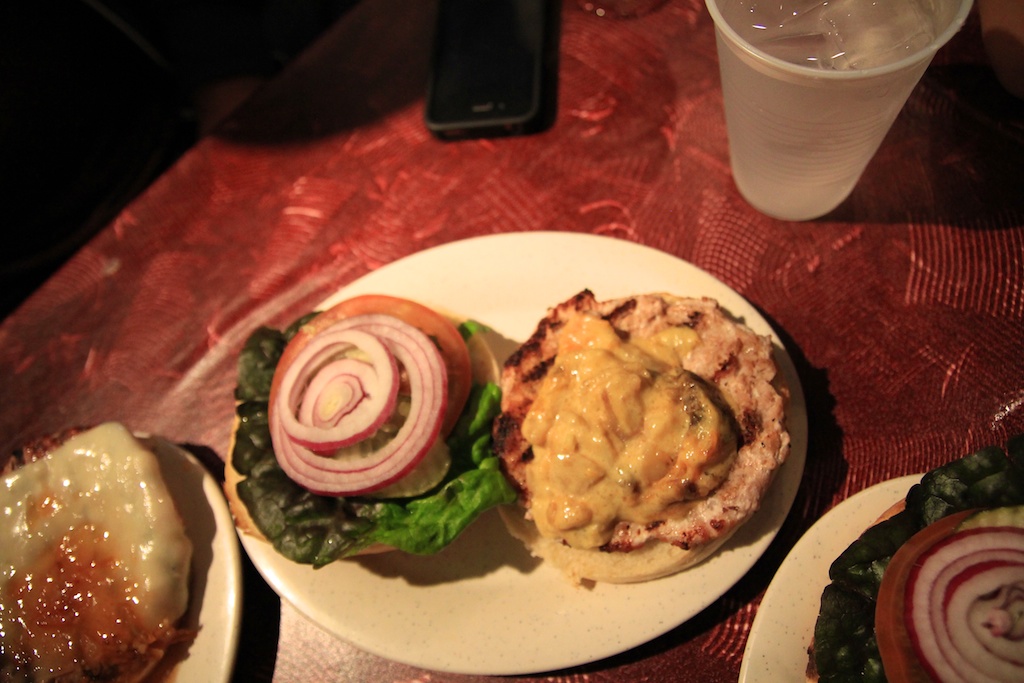 They both paled in comparison to how bad the antelope was though. I took one bite and couldn't take it anymore. I was sad that this antelope probably escaped a lion only to end on my plate and not be eaten. I can't describe it other than to say it was something I do not want to eat ever again.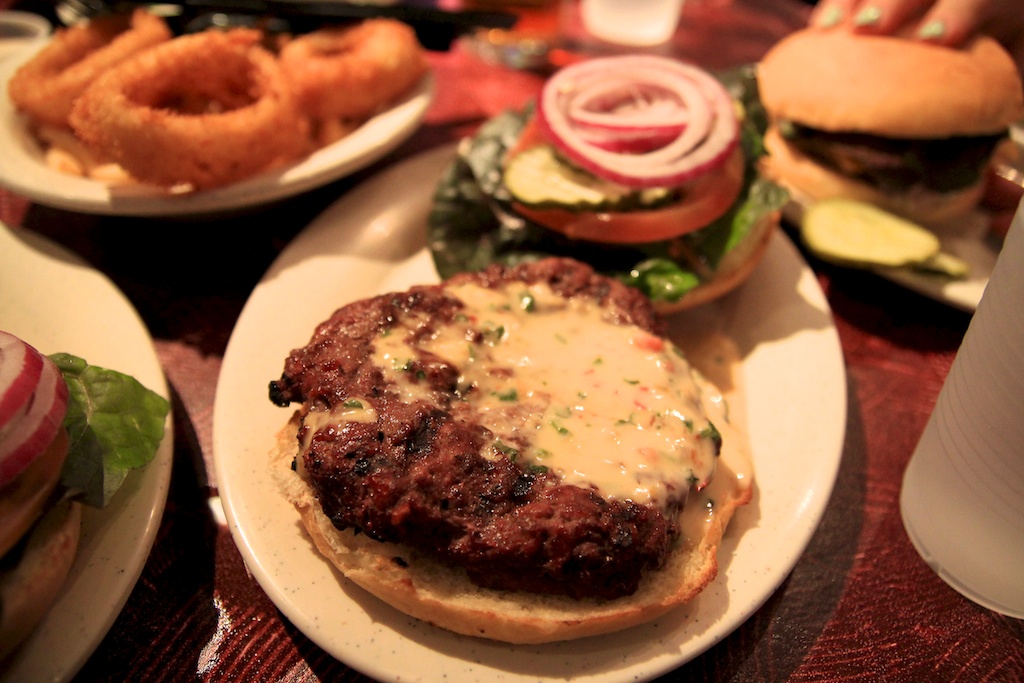 We also tried the turkey burger, and the veggie burger, and both were good options that were only $3.99 at happy hour, which is a steal.
All in all, you cannot put a price tag on an experience like this. Even if you are not a fan of one or two of the burgers, when else would you get to say you ate gator and kangaroo without leaving California? I would highly recommend it once, but it will be up to you to decide whether it is good enough to come back.