Bistro Jeanty: Upscale French Cuisine in Yountville
In a town full of fantastic eateries, Bistro Jeanty wins the award for most locals telling me to eat there. Time and time again, when I asked people where to eat, this small French restaurant kept coming up. I tried it on my first night in town, and I was impressed by the food, staff, and ambiance. It is easy to say it lived up to the expectations, here is all the info.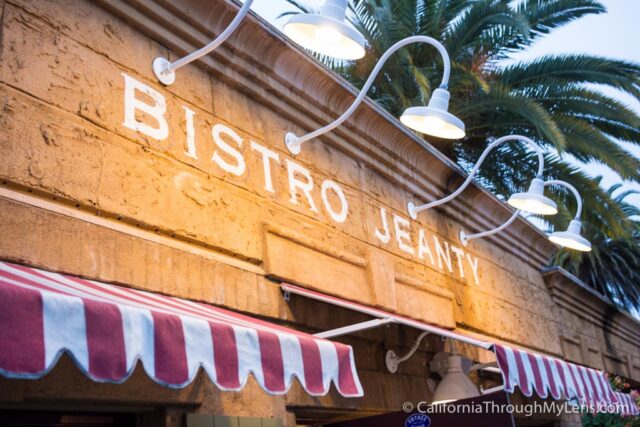 Details
$20-$35
Location: 6510 Washington St, Yountville, CA 94599
This information is from my visit in 2016
Getting There
Bistro Jeanty is located on Washington St, the main downtown road for Yountville. It is easy to see as you drive along, and there is street parking around that you can use.
The Restaurant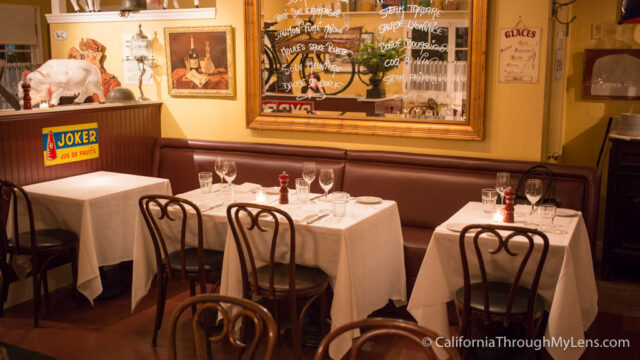 From the moment you pull up, you will notice the French influence. The brightly lit exterior has the red and white French awnings, and the decor and style match what I saw during my time in France.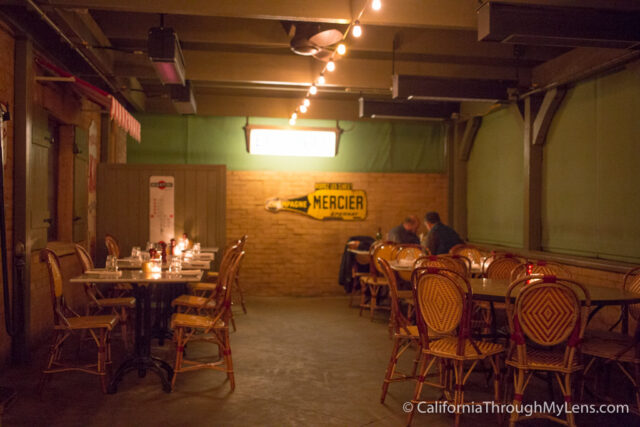 The interior is quaint and beautiful, with carefully arranged tables and fun French art. I sat on the patio, which was covered and heated, so it was an excellent spot for a nice romantic dinner. Our waiter's name was Rodger, and he was fantastic, always there to refill drinks and to add his charm to the evening.
The Food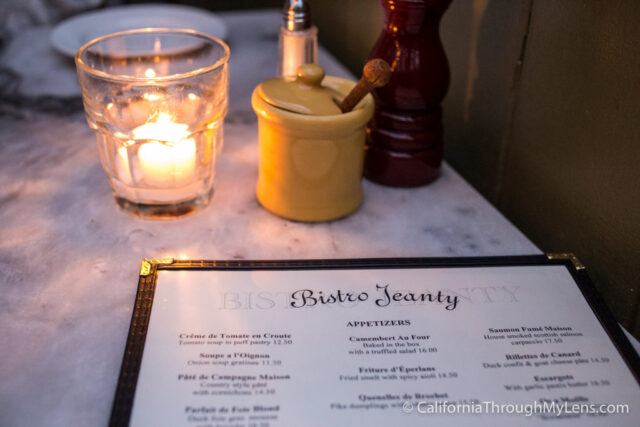 The menu had so much on it that I wanted to try, my wife and I ended up ordering an array of different items. Here is what we selected: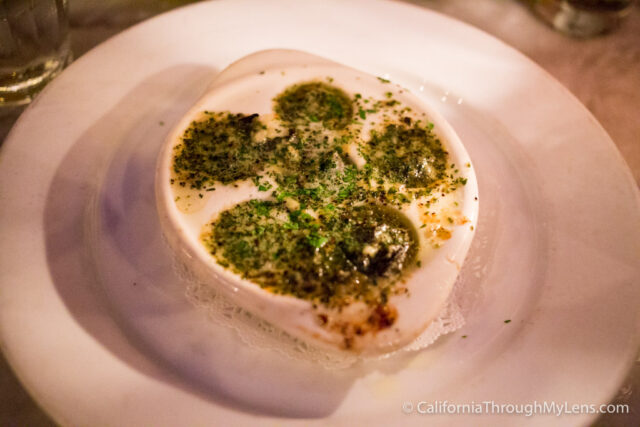 Escargot – Already shelled escargot (snails) with a tasty garlic flavor. They were easy to eat and very soft. If you can get past the fact that it is a little strange to eat snails, then you will probably really enjoy these.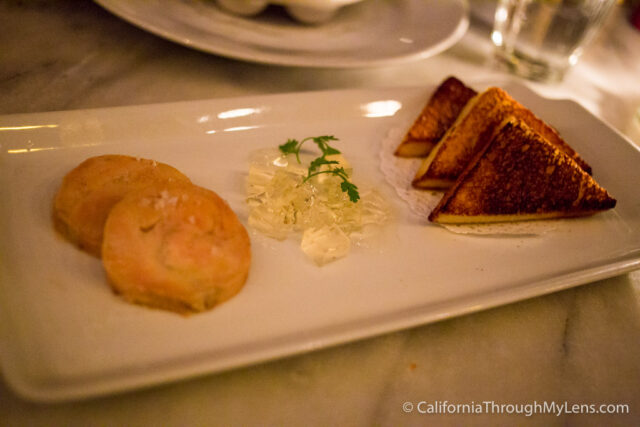 Foie Gras – Poached duck liver that has been cured and cut into slices. Served with toasted bread, and it comes with wine jelly that you spread on top of the bread and Foie Gras. The sweet-sour of the jelly pairs perfectly with the salty, creamy Foie Gras. I tried the Foie Gras by itself and thought it lacked something, then I added the jelly, and it was a very unique dish. Not for everyone, but I enjoyed it.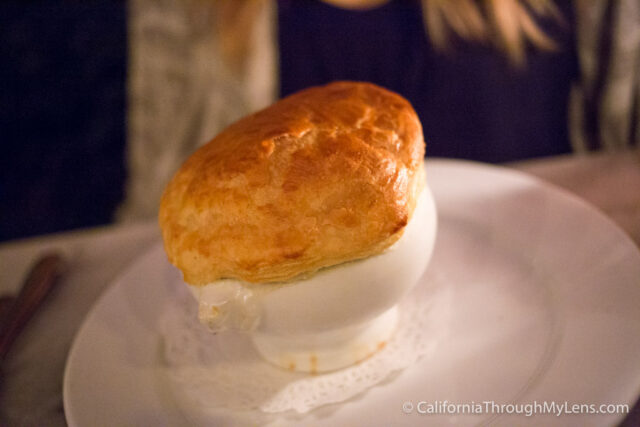 Tomato Soup – This is a rich and creamy tomato soup with a large, light puff pastry on top. This is what they are known for, and the chef has been making it for over 40 years. I saw at least 15 orders of this go by me as I was dining there. The crust is like a croissant, and it comes out overflowing the bowl. You can't go to Bistro Jeanty without ordering it.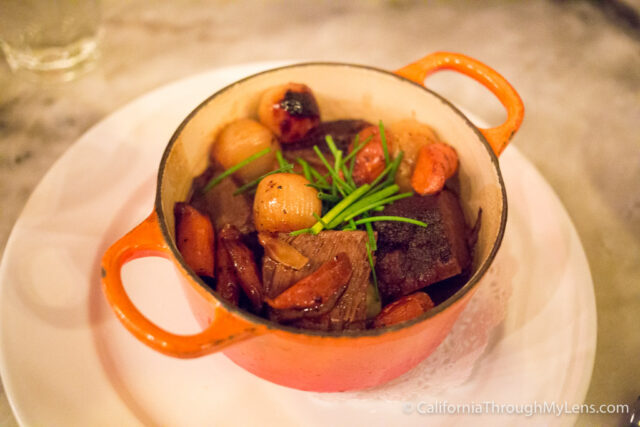 Beef Bouganise – This dish comes in a fun orange pot and has a good portion of food. The beef is juicy and practically melts in your mouth. It goes well with the carrots, pearl onions, and noodles that sit at the bottom, and the red wine sauce is fantastic.
The sol (fish) is light fresh and buttery; it goes well with the tomato soup as an appetizer since that is so rich, and the fish is nice and light. It was baked with sliced lemon on top, which is nice to cut up and squeeze on the fish. Overall an excellent dish.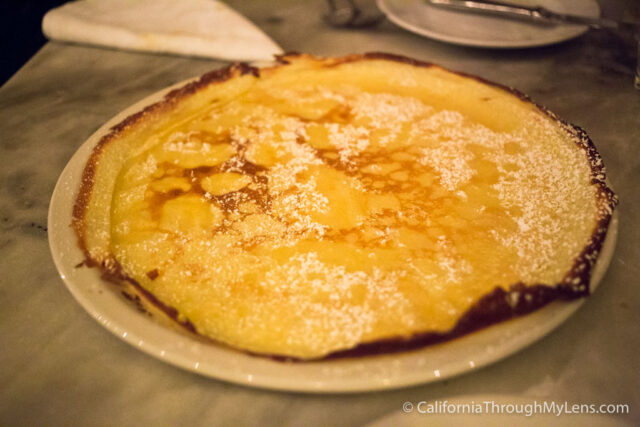 If you are looking for a light dessert, order the Crepe Suzette. It has orange butter and Grand Marnier with powdered sugar on top. It is an excellent dessert to share, and it won't push your stomach to the overly full realm.
After eating the last bite, I sat back full and completely satisfied. I would say that this style of food (French) is not one that I often choose, but I was surprised by how much I liked Bistro Jeanty. Everything was fantastic, and the staff was friendly, I can't wait for my next visit. Let me know what you think of this spot in the comments.