Travertine Hot Springs in Bridgeport
The Travertine Hot Springs, outside of Bridgeport on Highway 395, are one of the most popular hot springs on all of Highway 395. They have a half dozen pools with varying temperatures, and the views that you get into the valley below are hard to beat. Do be prepared to share a tub if you go on a weekend and also note that if you are going with your family, people may bathe naked, so don't be surprised. Here is all the info so you can check it out.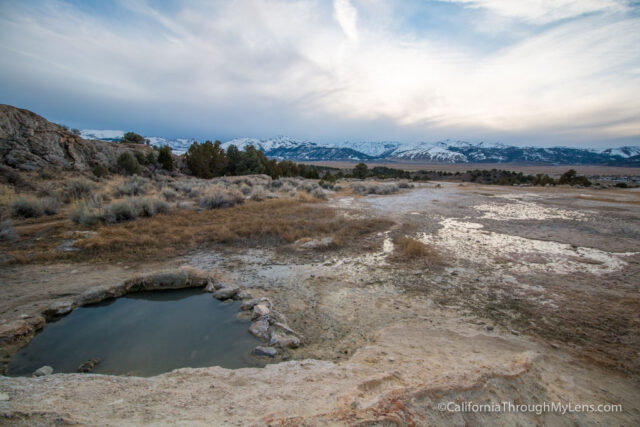 Details
Cost: Free
The dirt road was passable with 2WD, but it might not be after rain.
Location: Travertine Hot Springs, Bridgeport, CA 93517
This information is from my visit in 2017
Getting There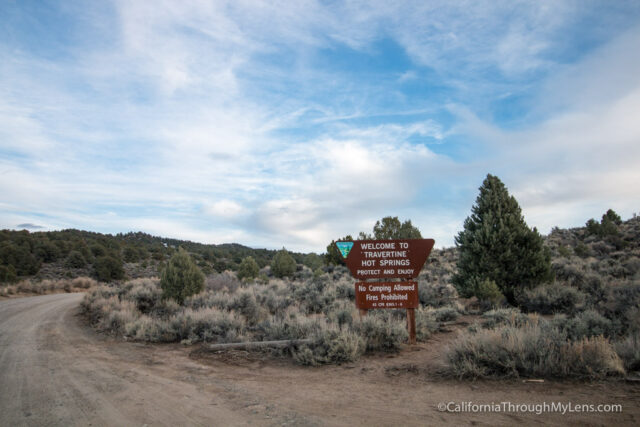 From the town of Bridgeport, you will want to head south on Highway 395 out of the city. From here, you will turn left right before the rangers station on your left side. This road splits, and you will head left, then right to continue up to the hot springs. Note that I used Google Maps for directions when I went, so it might be easier just to put the address into Google Maps and follow it all the way there.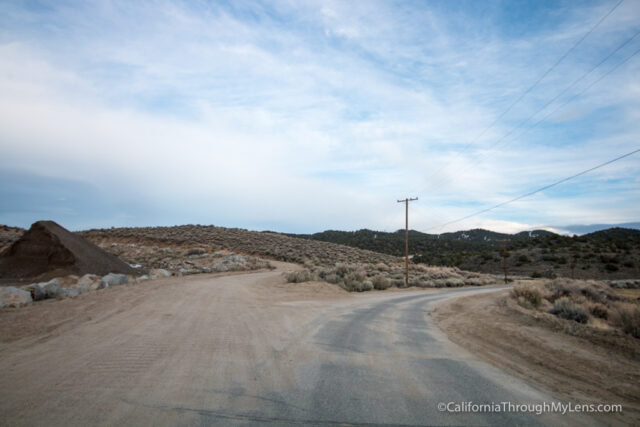 The road to the hot springs is dirt, but it was not bad when I went, and most cars could make it. That being said, if you went after a rainstorm, it might require 4WD.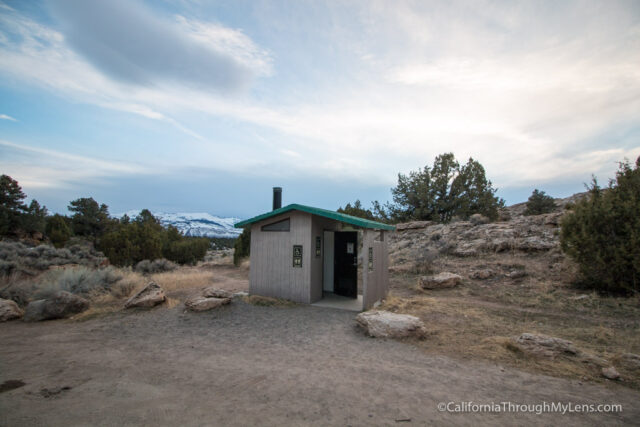 When you make it to the bathrooms, you will want to park along the road and proceed out from there.
The Hike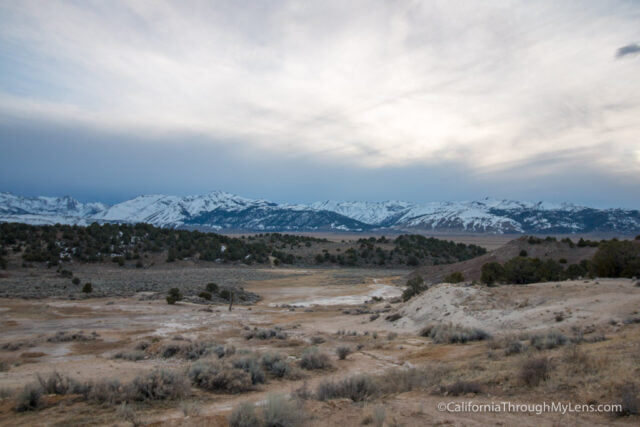 The hike here is not much of a hike, it is mostly just a short walk to the first of many hot springs.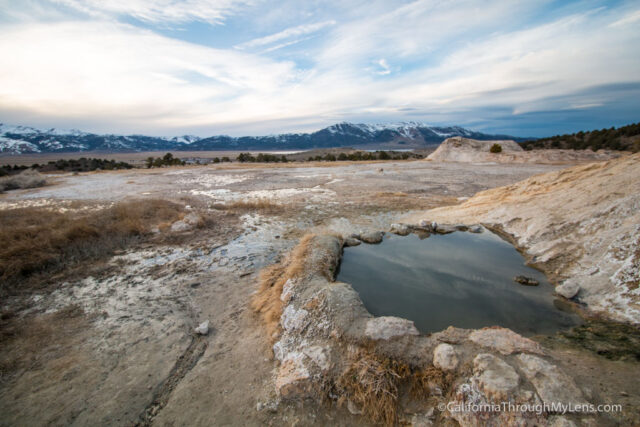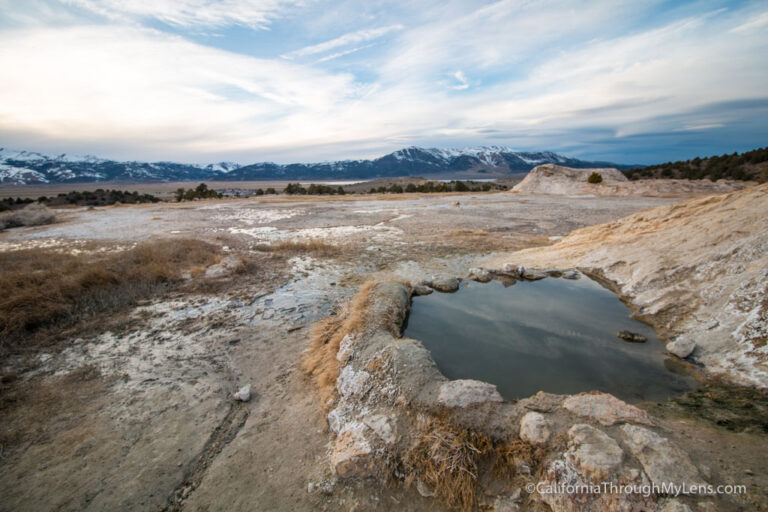 The main one you have probably seen in the photos (like the below picture) is right over the small hill from where you parked.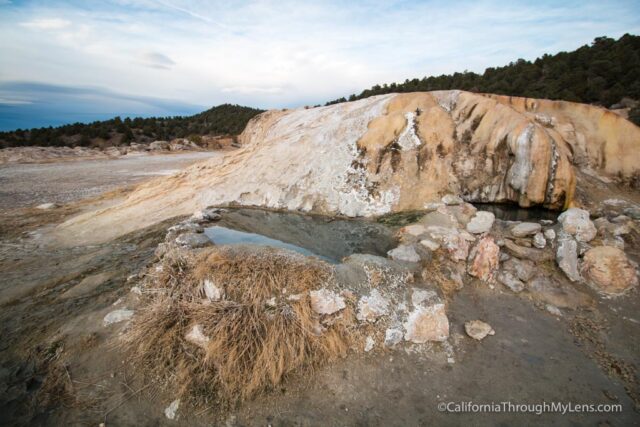 This area has a series of four small pools and has been busy both times I have gone. It is a beautiful area, and the pools have a nice view down into the valley.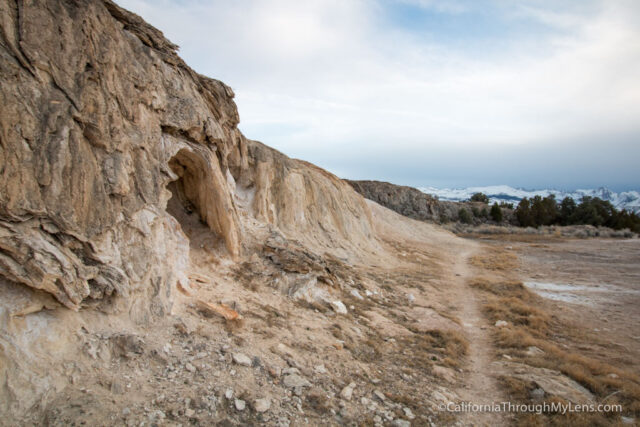 Do make sure to explore around the rock formations next to where you are as they are pretty unique, and worth exploring.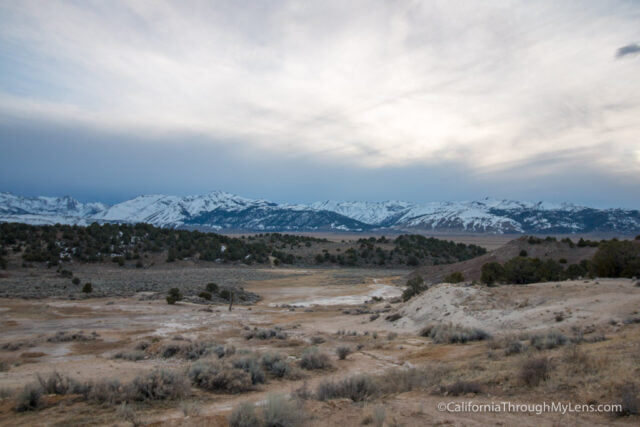 If you want to see what other hot springs are available, head out southwest-ish from the main hot spring.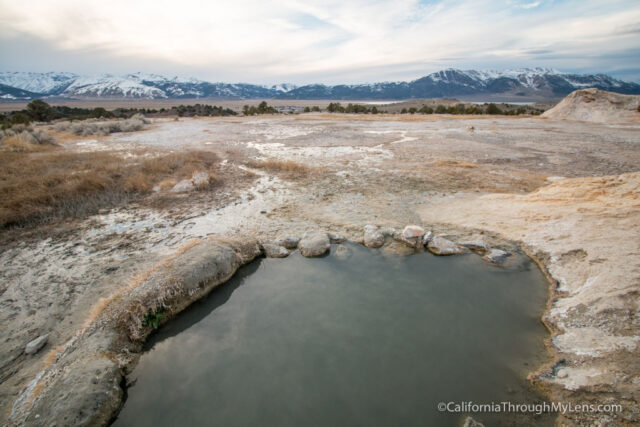 The trail is well-trodden, and there are a series of three pools all spaced out in this valley. You can walk between them, and if you are lucky enough to find an open one, then you will enjoy relative seclusion.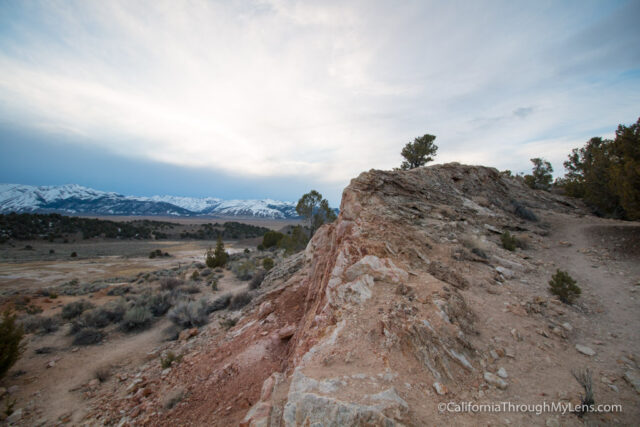 The last pool is right next to where you parked, and it is almost always full. It is the most developed of all the pools with small pieces of carpet for you to sit on while at it.
If you are driving up Highway 395 and are looking for a great hot spring, then Travertine is one of the best, if you can find a spot. Let me know if you have been and what you thought in the comments.