Fossil Falls: Dry Waterfall on Highway 395
Located off Highway 395, about 40 miles south of Lone Pine, sits a desolate area known as Fossil Falls. There is one sign for it each way, and if you blink, you can miss it. However, if you take the trip out to Fossil Falls, I guarantee what awaits you down the mile-long washboard dirt road is something you have probably never seen before.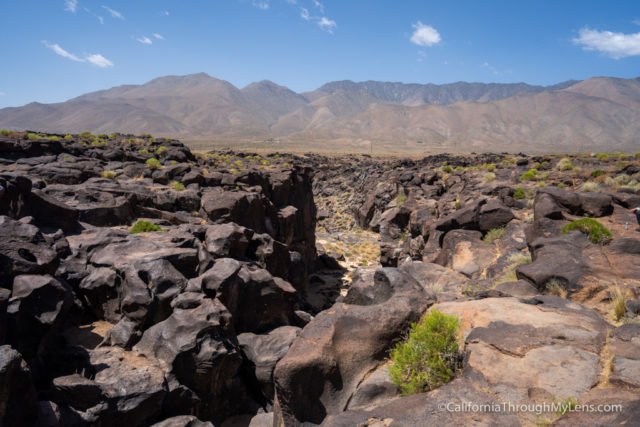 Details
Getting There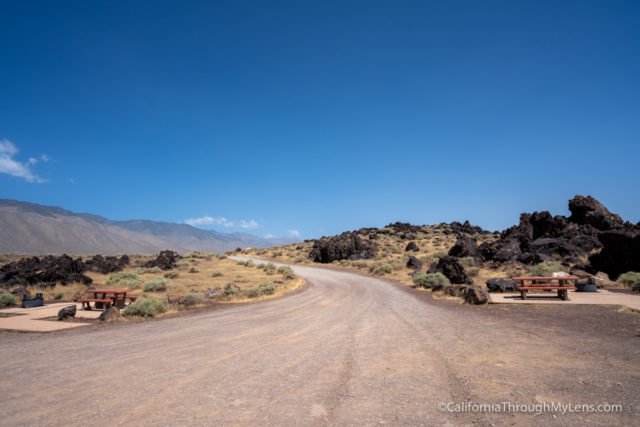 As you drive north on Highway 395 past the town of Pearsonville, watch for the signs that note Fossil Falls on the right hand side. Turning off Highway 395, we took our time down the poorly maintained road and arrived at the small dirt parking lot. This lot has a bathroom, a small map, and a picnic bench; in the heat of August, the weather was almost unbearable.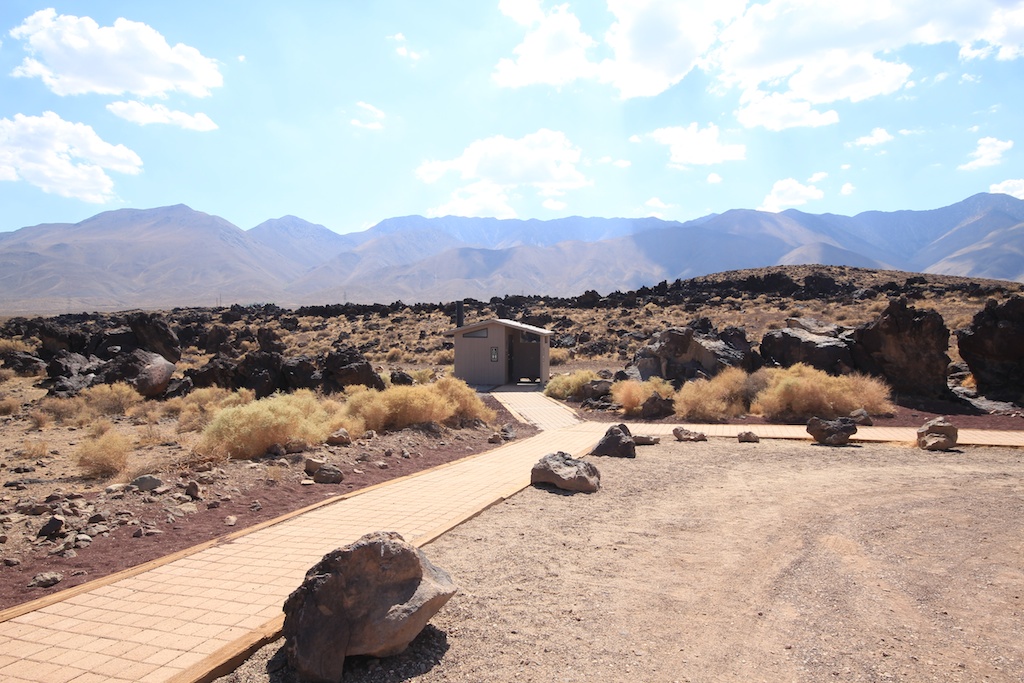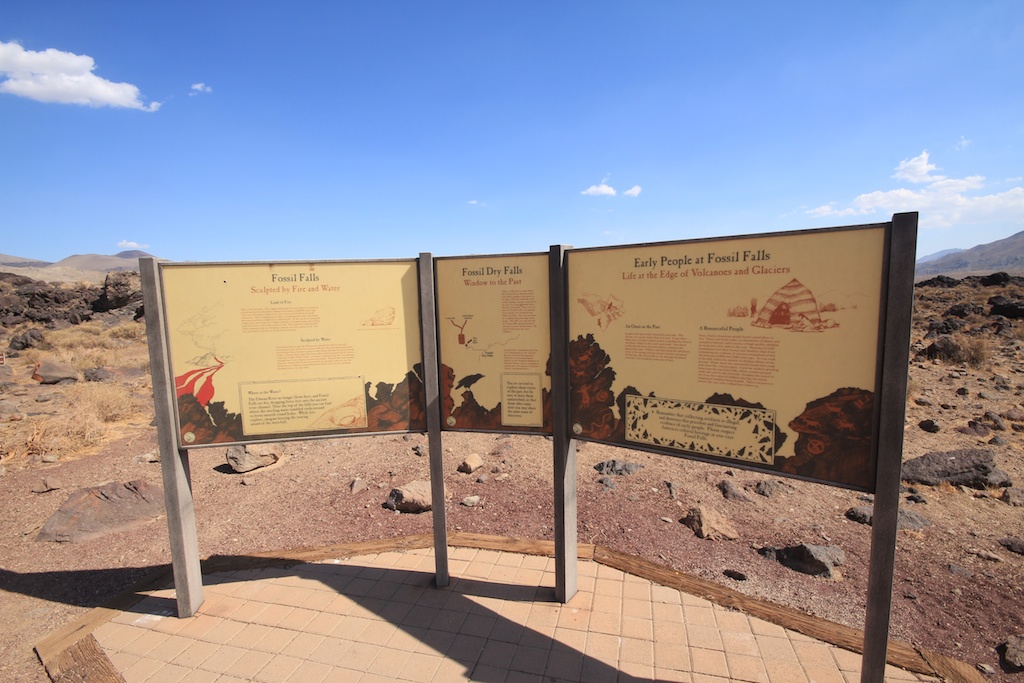 Lucky the trek to Fossil Falls is only around .2 miles, so it is an easy trail, even in the heat; just make sure to bring water.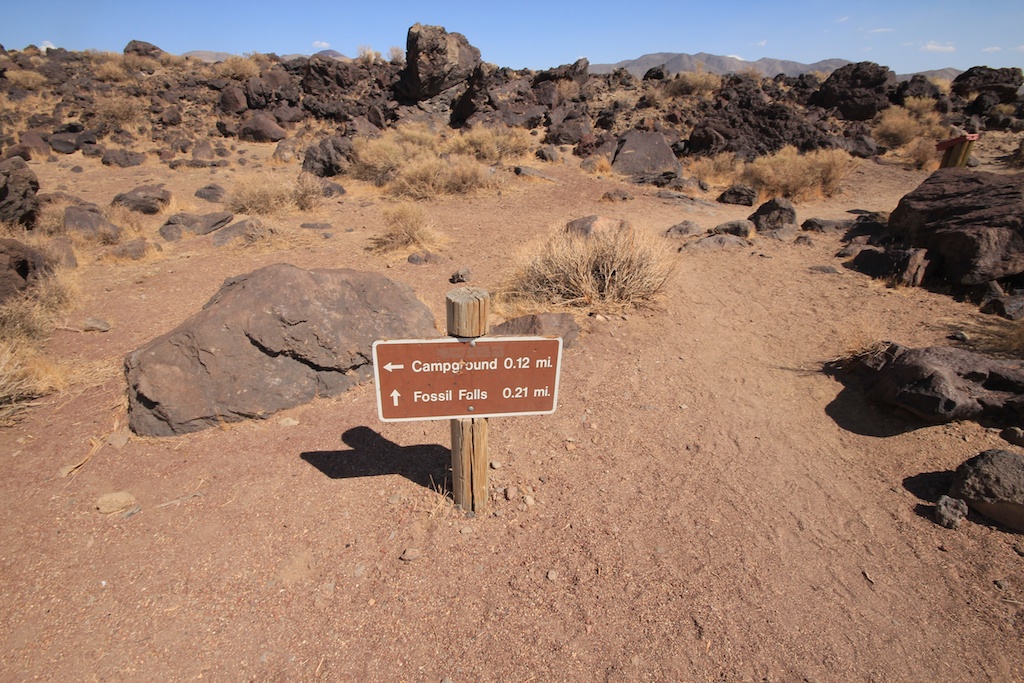 As soon as you start the hike, you will notice that the desert of Highway 395 has now become a field of volcanic rock for as far as the eye can see. The trail weaves in out and over this rock, all while inching you closer to the falls.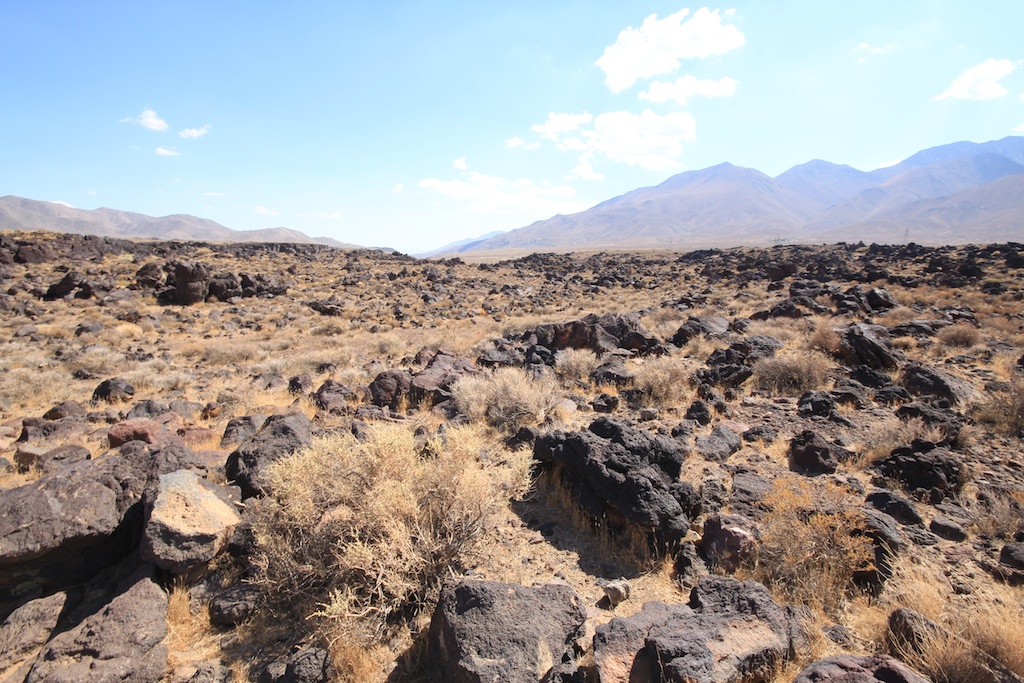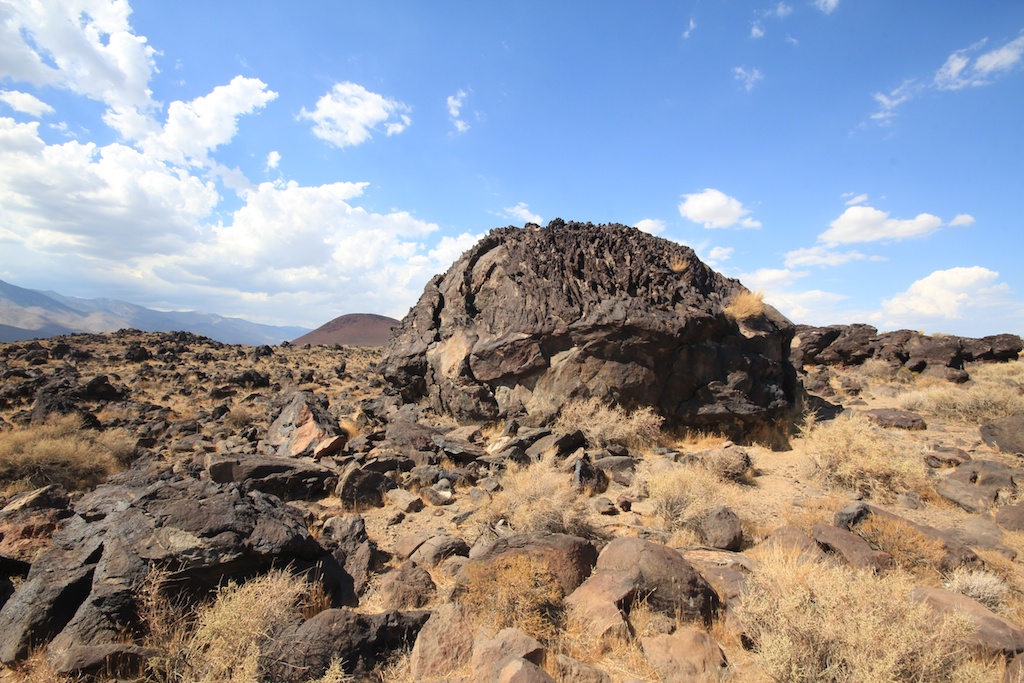 When you finally make it, you will immediately notice how different the rock is here. I will caveat the pictures by saying it is tough to take photos here; the depth and colors do not come through like they do in real life.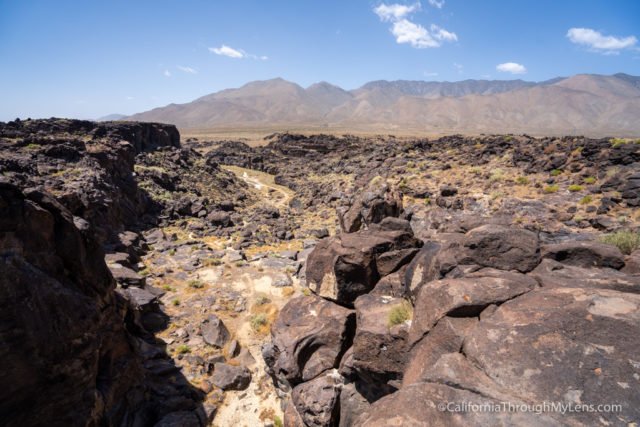 The weird rocks give way to a drop of about 60-70 feet, through a patch of volcanic rock making up a canyon. The history of the area says that thousands of years ago, this had a river flowing through it, making the falls actually fall, but now it is completely barren. Don't let that fool you though, this place is still utterly fantastic, and what I would give to see it when it still had water.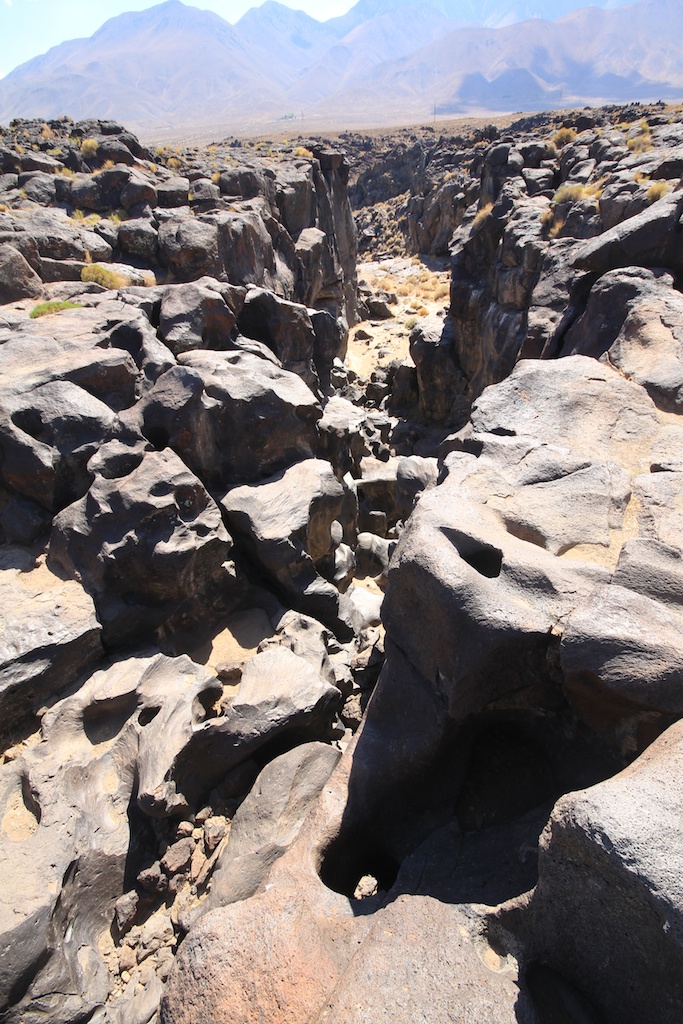 When you have reached the falls you have gotten to the end of your journey, from here, you can simply explore to your heart's content. I walked to the edges of both ends of the falls and even explored some of the smaller falls further down. Be careful though, this rock is always moving and breaking, so you want to be cautious when going close to the edge as it is a long way down.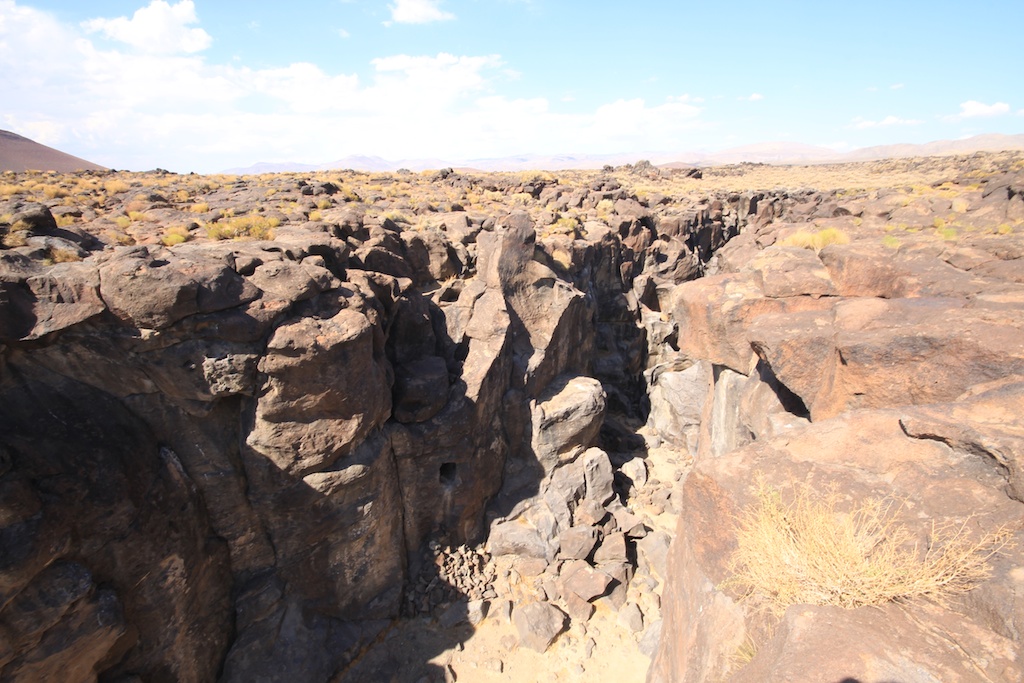 After you are done, you can take the path back the way you came. If you have a lot of time, I'm sure there is a way to get to the base of the falls as well.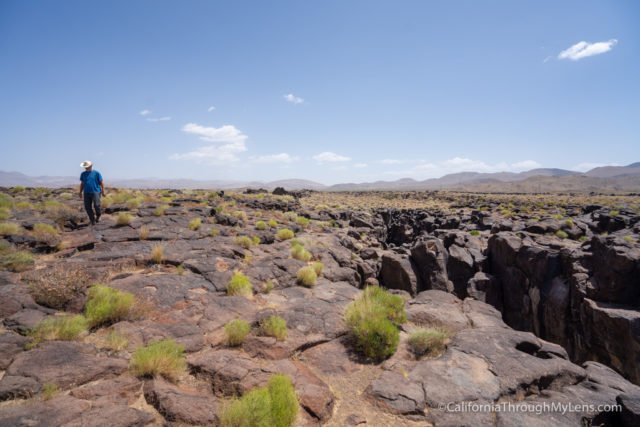 Fossil Falls is a fantastic attraction. I am honestly surprised that there is as little information as there is online about it. It is such a unique place and such an easy stop off Highway 395 it needs to be seen more. There is also a campground that cost 6 dollars a night (as of 2015) when I was there if you want to stay for a longer trip. Be sure to let me know in the comment your thoughts on this area.