Yosemite Family Adventures Private Summer High Country Tour
Disclosure: This trip was provided by Yosemite Family Adventures; all opinions are my own.
At the beginning of 2016, I connected with David from Yosemite Family Adventures for a day trip to Hetch Hetchy in the winter. It was an epic experience, and we have been trying to connect for another adventure since then. Two weeks ago, that happened, and Amie and I were able to go spend two days exploring the high country of Yosemite with David and the crew at YFA. They are a great outfit and set up everything you want to do beforehand so that the trip is just the way you want. Here is all the information on what our two days entailed.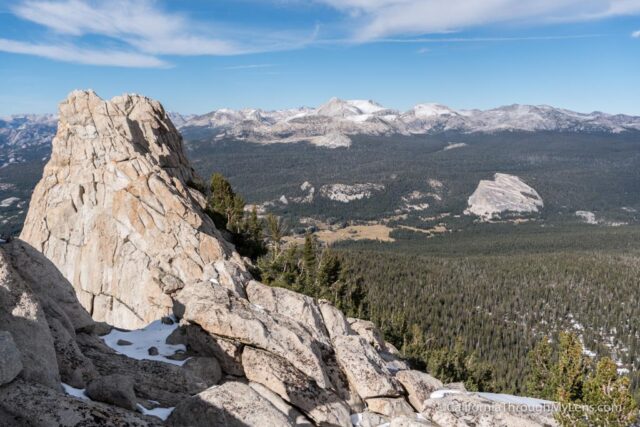 Day 1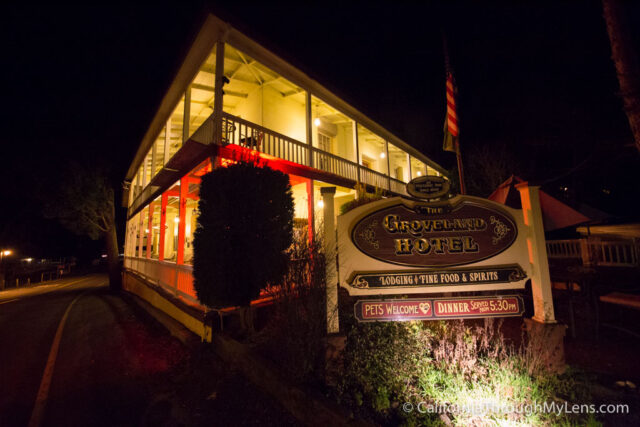 We stayed at the Groveland Hotel near the northeast entrance to Yosemite. We have stayed here before, and it's a beautiful, quiet spot with a few restaurants and an excellent location near the park.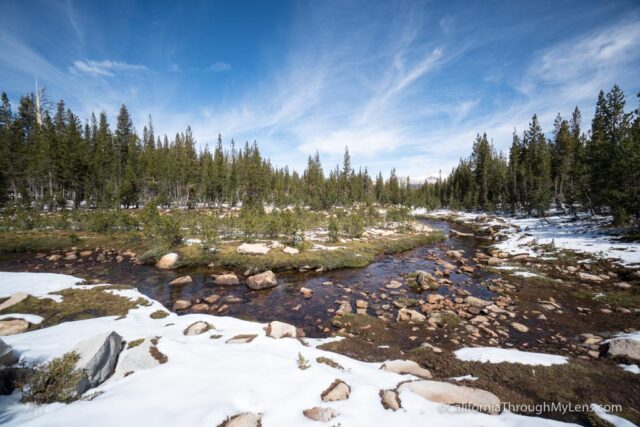 We started on our first morning with a two hour ride into the Tioga Pass region and over to Tuolumne Meadows. Yes, this part of the park is slow to drive through and it takes a while to get anywhere.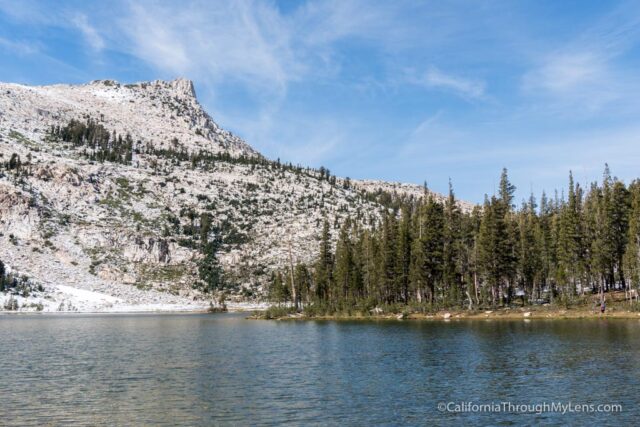 From here, we headed out on the trail to Elizabeth Lake, and when we got there, we had the lunch that YFA packed for us, sandwich, chips, Butterfinger, and an ice tea.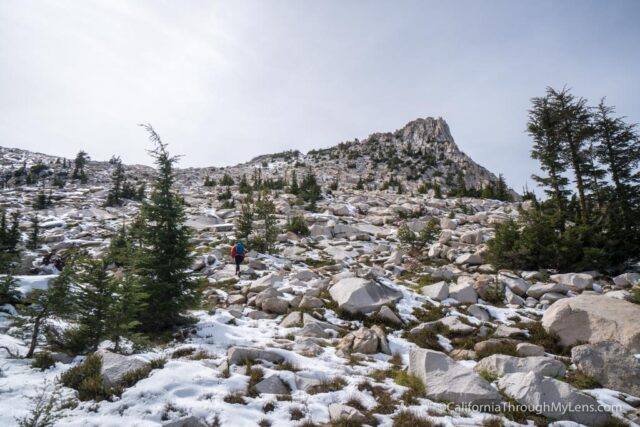 After lunch, we made the slow trek up to the summit of Unicorn Peak. This was a somewhat crazy hike, and I was glad to have a guide with us on it. You can read more about the hike here.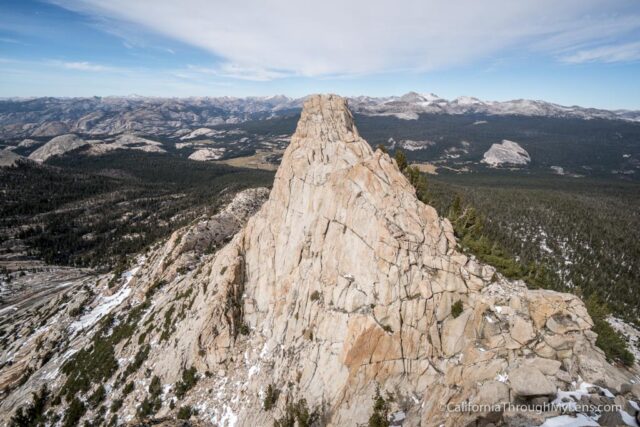 After submitting and hanging out on top, we started the long hike back to the car.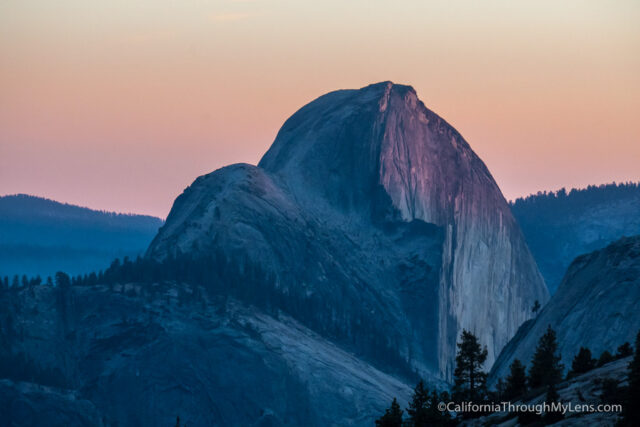 The last stop for the day was sunset at Olmsted Point, which is just a turn out on Tioga Pass Road but an epic place to see the backside of Half Dome.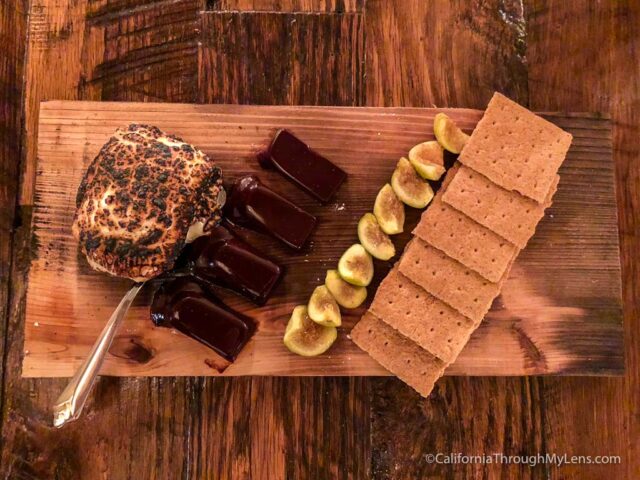 When we got back to Groveland, we grabbed dinner in town at Fork and Love, which you can read about here before resting up for day 2.
Day 2
For day two, we got a later start since we were planning on staying out for stargazing.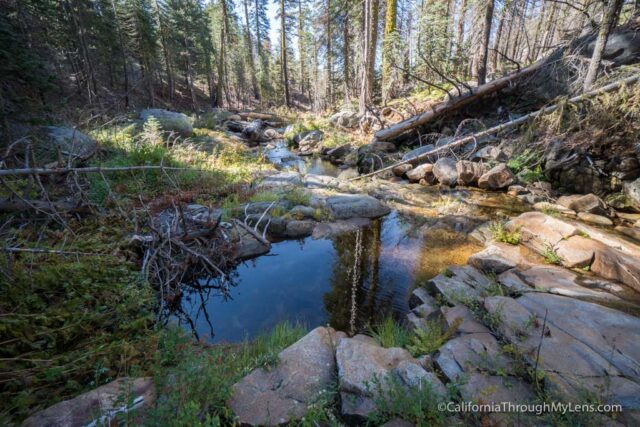 We again took the long drive into the park, and then David, who is a professional fly fisherman, spent the morning helping to teach us how to fly fish.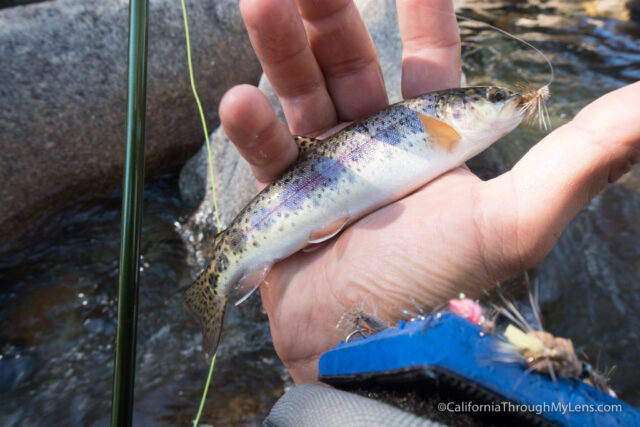 Fly fishing was one of the things I really wanted to do, so I was glad to be able to accomplish it.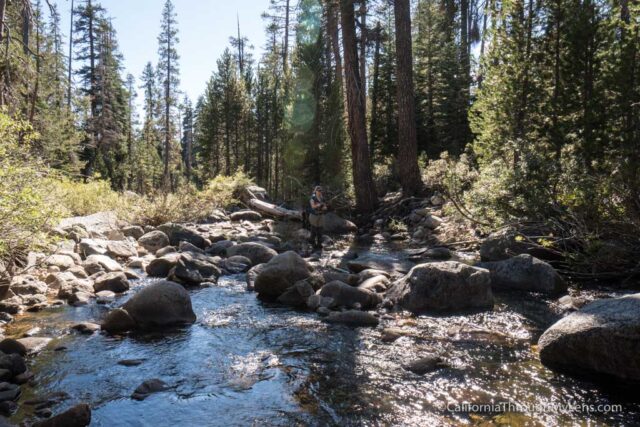 Amie and I both caught a fish during our morning of fly fishing the creeks thanks to David's teaching.
After fishing, we made our way to Lukens Lake, which is a short 1-mile hike and had a late lunch.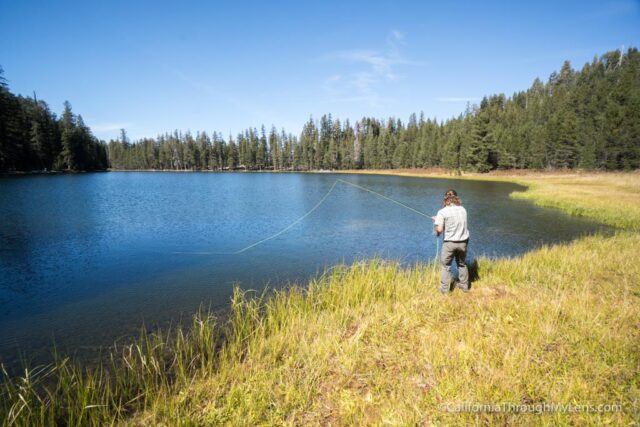 This area is beautiful and is not super popular, so it's an excellent spot for a bit of relaxation.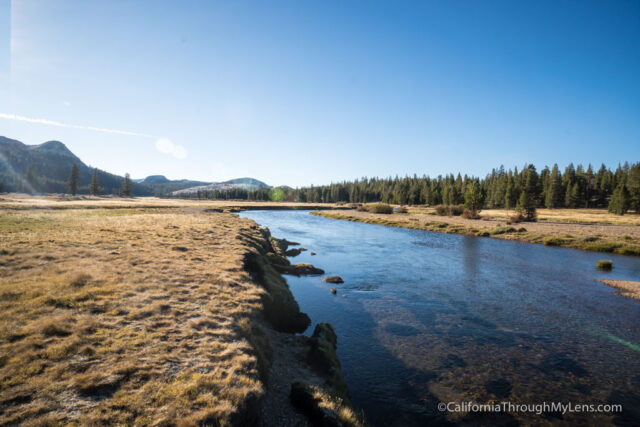 After that, we went up to the Tuolumne Meadows area to do our last bit of fly fishing for the trip.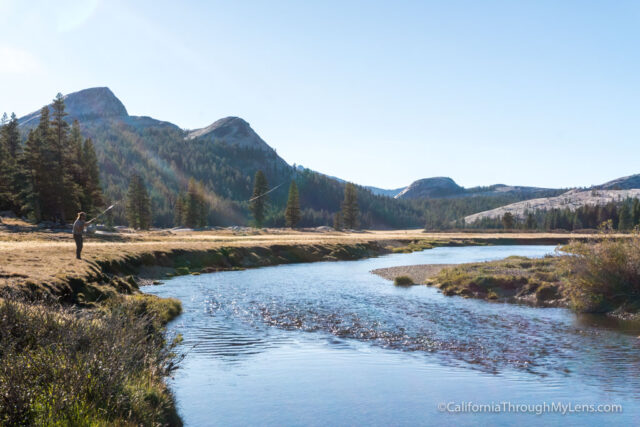 This area is so pretty it was the perfect backdrop for fly fishing.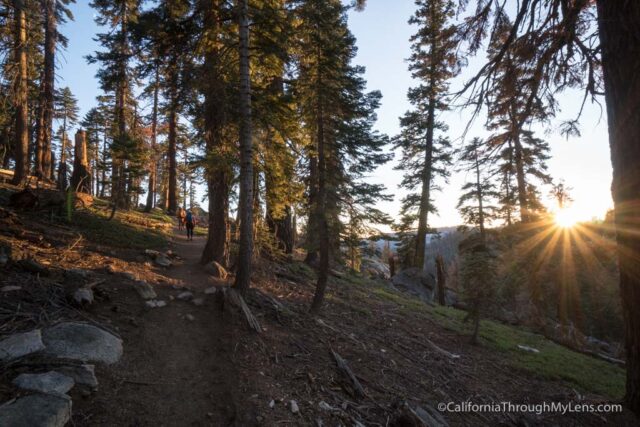 From here, we went to our last adventure of the trip, which was a sunset hike out to North Dome.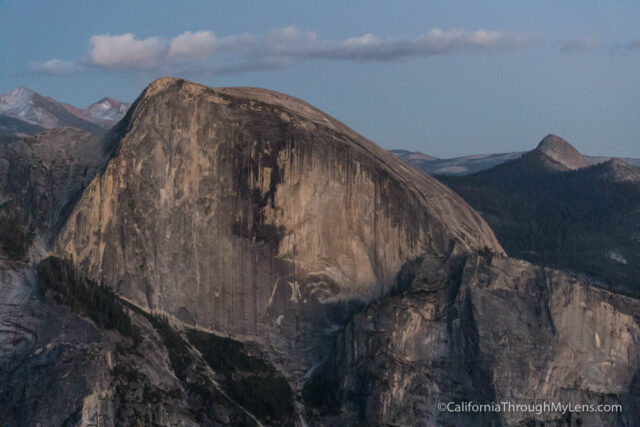 On this hike, we got to see a bunch of deer as we chased the fading light.
When we got to the top of North Dome, we ate a spread of cheese, crackers, fruit, and cookies that David had prepared and hiked up for us. It was a pretty spectacular place to eat dinner and watch the sun go down.
After dinner, we made our way up to Indian Rock Arch, where we did some astrophotography.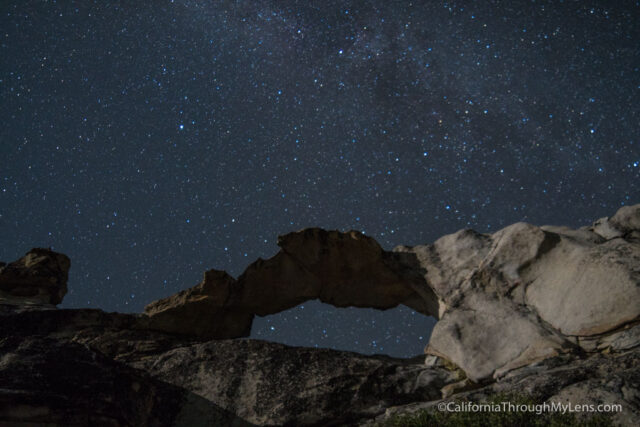 Indian Rock Arch was a fantastic place for star shots since the arch was a great backdrop, and it was so dark up there. Read more about it here. After that, it was a long hike out in the dark and a long drive back to the hotel.
I enjoy exploring with David from YFA because he does a great job of working with you to plan your experience, and he even tried to find a bunch of things that I hadn't done for us to do during our two days. Be sure to check out Yosemite Family Adventures if you are looking for a planned trip like this. Here is a video I made on our two days.
Check out more recommendations from Yosemite here and let me know what you think in the comments.