The Lookout Roadhouse: Best Breakfast and View in Lake Elsinore
While driving up Ortega Highway, I saw this unique restaurant and knew I needed to stop. Its location, hugging the side of the mountain about 1,500 feet above Lake Elsinore, was a fantastic place to have a meal. There were a lot of other cars in the parking lot when I pulled in, with some people simply stopped to admire the view before continuing their drive. I knew that if the food was at all like the view, I would be in for an epic lunch. Luckily it was, and here is all the information.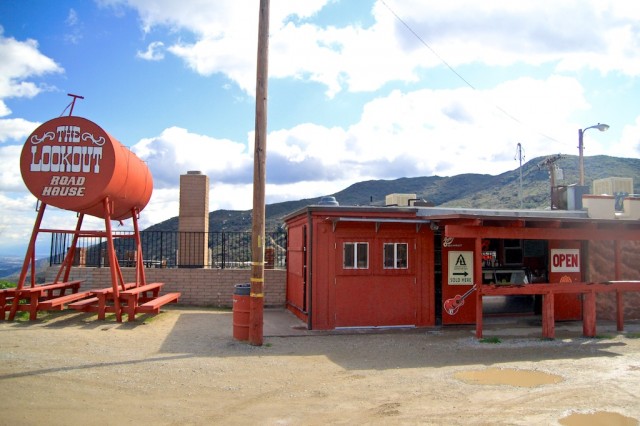 Details
Below information as of 2016

Hours: Mon, Tues, Wed, Thurs, Fri: 10 – 5, Sat-Sun: 8-5

Prices range from 8 to 15 dollars
Amazing view
History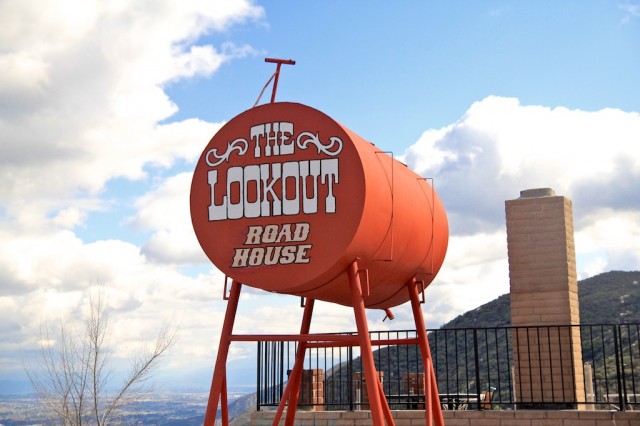 Built in 1945, the original cafe & gift shop was purchased in 1968 by Barbara Shea-han, the current owner and operator, and renamed "The Lookout Roadhouse." Because of its unique location, the "Lookout" has served as a popular gathering place and has seen everything from hang gliders flying off the parking lot in the '70s, hotshot firefighters sitting around telling their mighty tales, to skydivers reliving their weekend jumps.
Their slogan is, "So come visit us, relax and make yourself at home…you can't help but fit right in!"
The Restaurant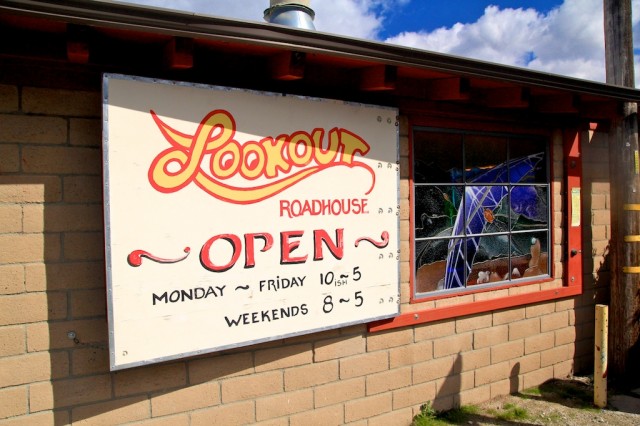 The restaurant itself is immediately inviting. From the people who were eating there to the people working, everyone was happy and enjoying themselves with both the views and the meals. The interior is pretty small, but it has about six tables, with half of them near the window. The vibe is much like an old mountain cabin.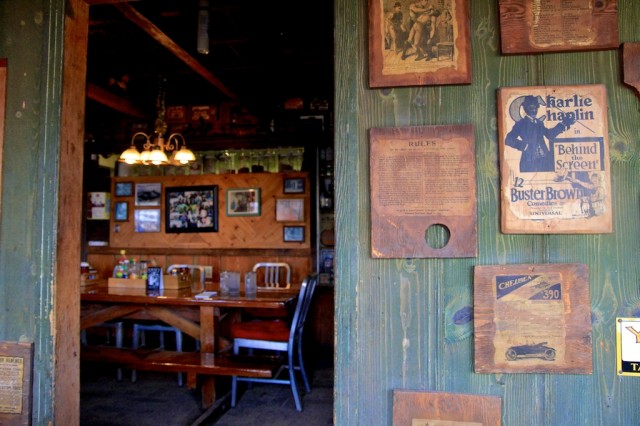 If you want to sit outside (which I would recommend), there are four tables that you can use. When I was there, only one waitress was working in the whole area, but she was on top of it and got orders taken fast. One of the cons is that the bathroom is simply two porta-potties out in the back.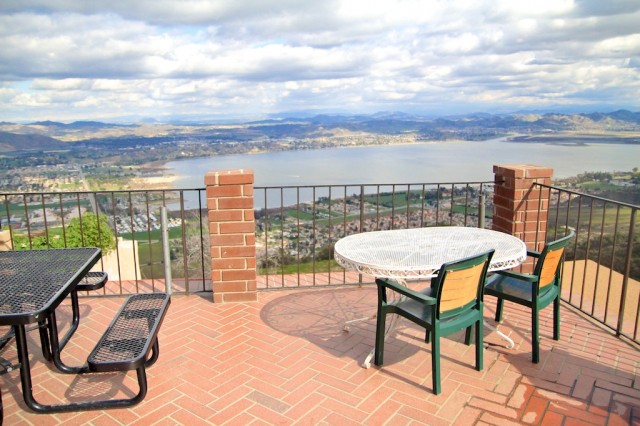 The Food
I found it interesting that this place is only open for lunch and breakfast, I would imagine it would be a pretty fantastic place to have dinner looking over the city lights, but maybe they do not have enough traffic to support it. When I went up to order, I saw that they were voted the best breakfast in the area, so I figured that is what I should try.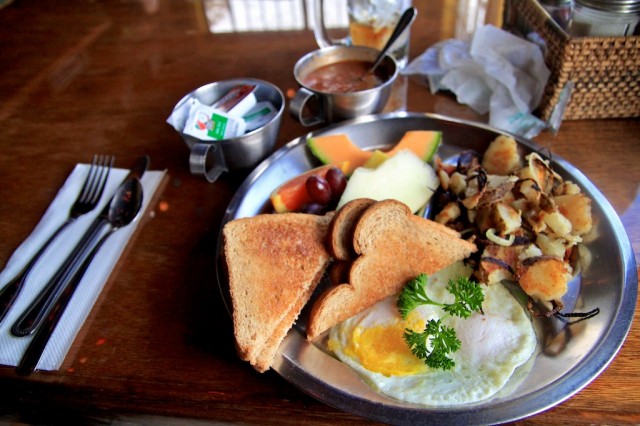 When my food arrived, I became even more excited. The presentation and the smell let me know I was going to be in for a treat. They also brought salsa and apple jelly, the latter of which I don't think I have ever had, and I really did enjoy.
This was the perfect meal after a day of hiking, and I can honestly say it is one of the better breakfasts I have had in a long time, especially the spuds and onions which were grilled to perfection. I am sure my view had something to do with that as well.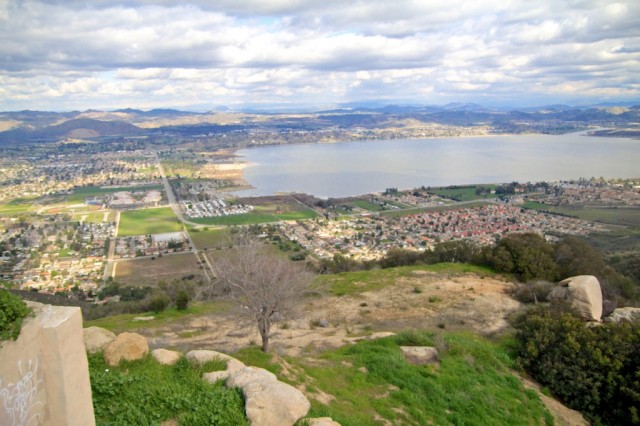 I have no problem recommending The Lookout Roadhouse; it has a great view and is an excellent place for a meal. Set yourself up for a whole day up here hiking in the Cleveland National Forest, visiting the Ortega Oaks Candy Store then stopping by for lunch at The Lookout Roadhouse. I would love to hear what you think if you have been here in the comments.