Umami Burger: LA's Best Burger?
As you may have realized by now, I am quite a fan of hamburgers. I go out of my way to find exciting new places that have done something creative with the tried and true beauty that is a good chunk of meat and a slice of cheese. I had been to Umami before and have always enjoyed it, so I was excited to give it another go. From the atmosphere to the food to the prices, this place screams LA. That would be bad if it weren't able to deliver on the taste, but luckily for us, it does.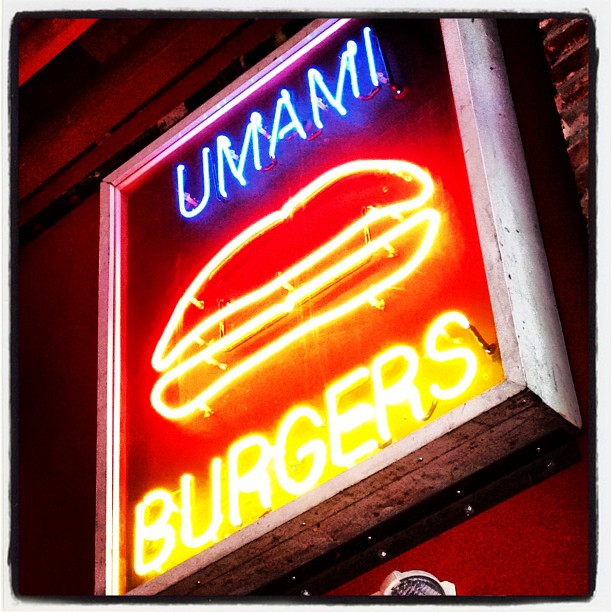 Details
Cost: $15 – $19
Visited in 2014 and 2018
History
A little history on Umami is as follows:
Umami Burger is a new burger concept by Los Angeles-based restaurant creator Adam Fleischman, a self-taught chef and successful food and wine entrepreneur. Umami is a Japanese word describing the pleasant and savory taste imparted by glutamate, a type of amino acid, and ribonucleotides that occur naturally in foods. Umami as a taste is subtle, but it blends with other tastes well to expand your experience while eating. The result is a sophisticated, tightly edited selection of burgers, sides, and accompaniments that stand out even in a hamburger-saturated town like Los Angeles. Conceived as "fine-dining fast food," Umami Burger is both an affordable indulgence and a great value.
The Food
I have to say this definition is pretty accurate. Where many others have tried and failed before, Umami can capture the essence of a burger that is worth its 15 dollar price tag. Their signature burger "The Umami Burger" combines shiitake mushrooms, caramelized onions, roasted tomato, sweet umami ketchup, and an elegant Parmesan crisp to combine into a culinary explosion that while small, will leave you fully satisfied.
My personal favorite is the Manly Burger, which has beer-cheddar cheese, smoked salt onion strings, and bacon lardons. It is finger-licking good; however, you can hardly go wrong with any of the burgers here. All of the food is served with roasted garlic aioli to dip in as well, which is a perfect addition with a great flavor that does not take away from the taste of the burger.
The Atmosphere
Another thing that makes Umami stand out is the atmosphere. The culture of LA can tend to feel extremely rushed, but in their little corner of downtown, I always feel like I have enough time to savor my food without someone breathing down my throat. They also have outside seating, a bar area, and even some couches that you can relax on and enjoy your meal at.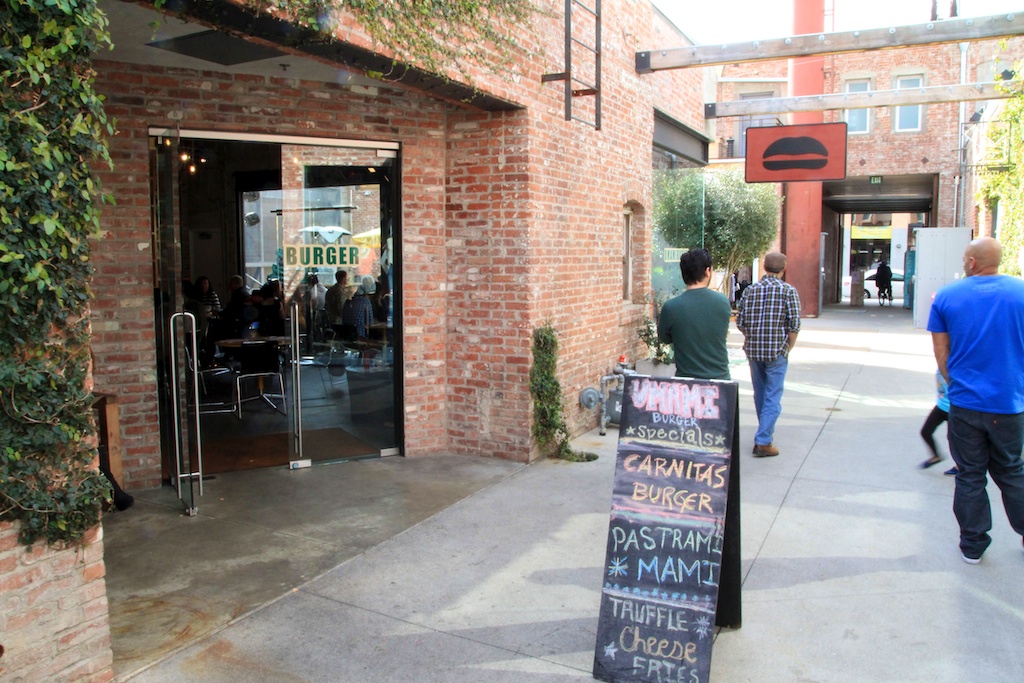 The design of the restaurant is very minimal, but with much attention to detail. The placemat that goes under your plate comes with their signature stamp of the two sides of a bun, and their logo and signs reflect this as well. The bar area has a wide range of beers to go along with your meal.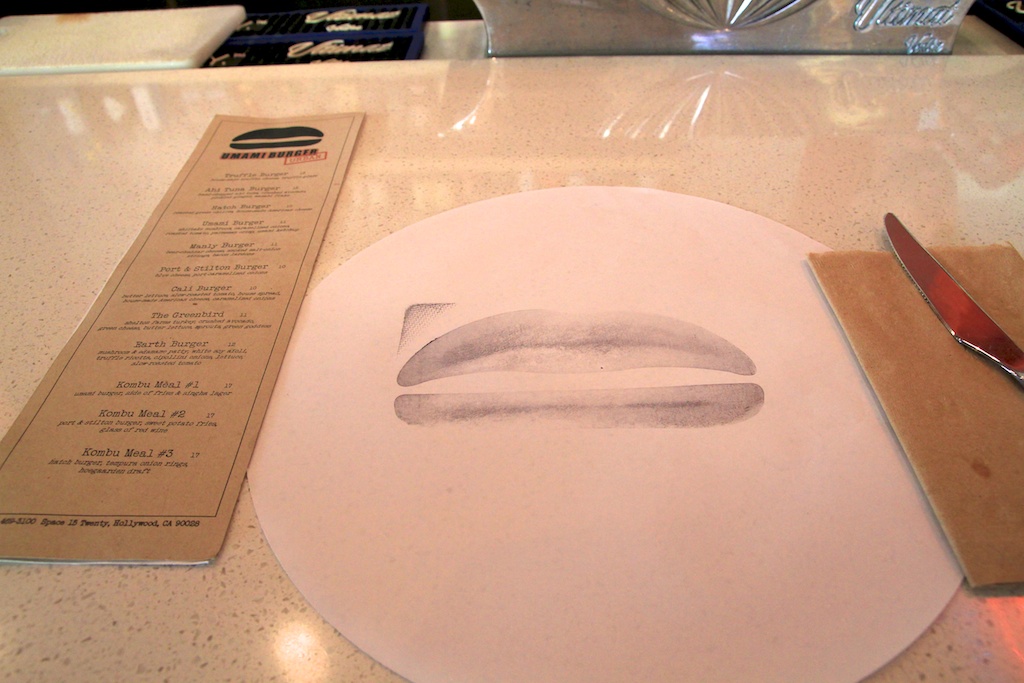 All in all, I am a huge fan of Umami; they really do the burger right. If you are in LA and are a fan of hamburgers, I would highly recommend you go try it out. They are centrally located next to many of the concert venues as well as Amoeba records so you can easily make a day out of your time there.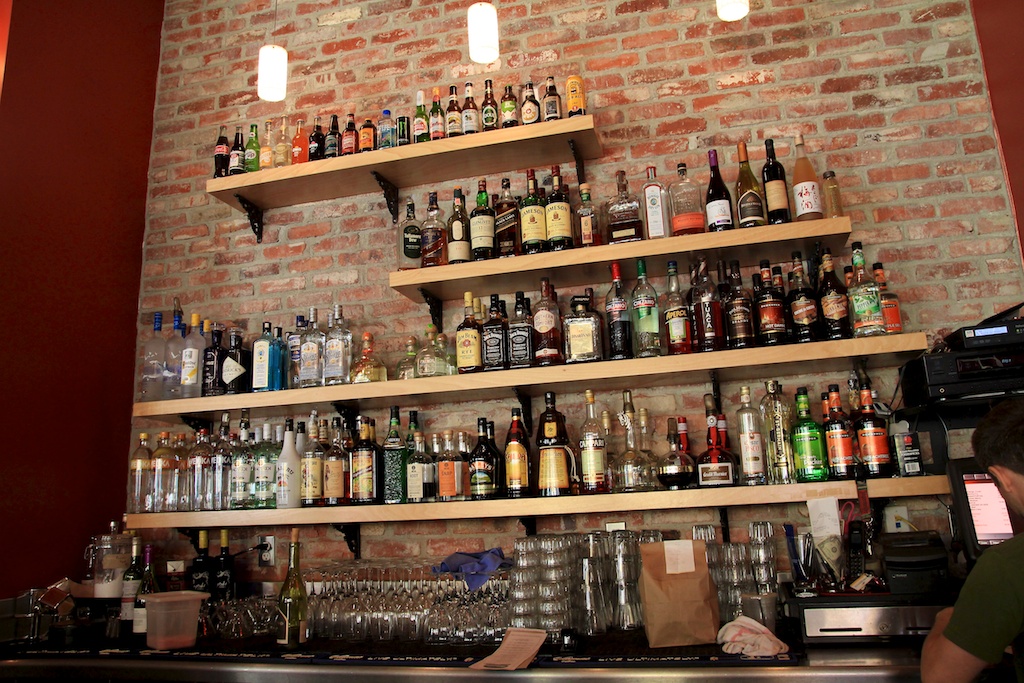 Make sure to leave me a comment about what you think about Umami or if you know of a different burger place that I should be checking out.