Baldwin Hills Scenic Overlook & the Culver City Stairs
Baldwin Hills Scenic Overlook is a popular workout destination in Culver City, also known as the Culver City Stairs. This area consists of a large outdoor set of stairs that takes you up to a great vantage point for Downtown Los Angeles. Because of the view, it is popular for working out and for photography. Here is all the information if you want to visit.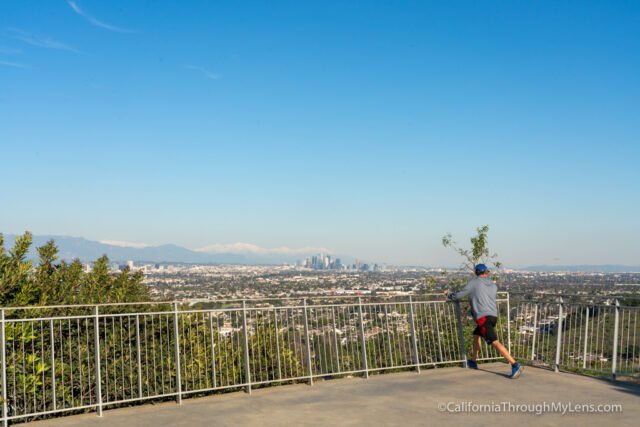 Details
.1 miles
500 feet of elevation
Free parking on the street
Location: 6300 Hetzler Rd, Culver City, CA 90232
Getting There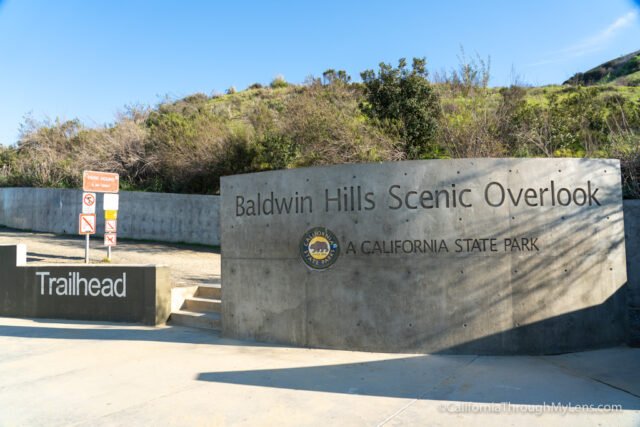 From the 10 Freeway, you will want to exit Washington Blvd towards Fairfax Avenue. Turn left on Washington Blvd, left on National Blvd, and right on W Jefferson Blvd. From here, you will see the sign and stairs on the left-hand side and can look for street parking if it is available.
Baldwin Hill Scenic Overlook / Culver City Stairs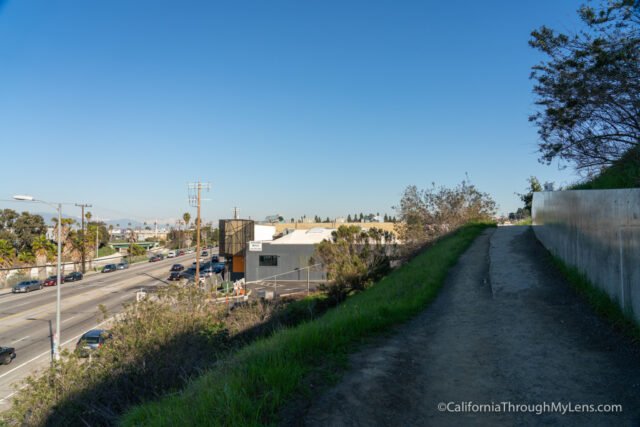 Assuming you were able to find parking along the street, you will want to make your way to the sign for Baldwin Hills Scenic Overlook and the start of the trail.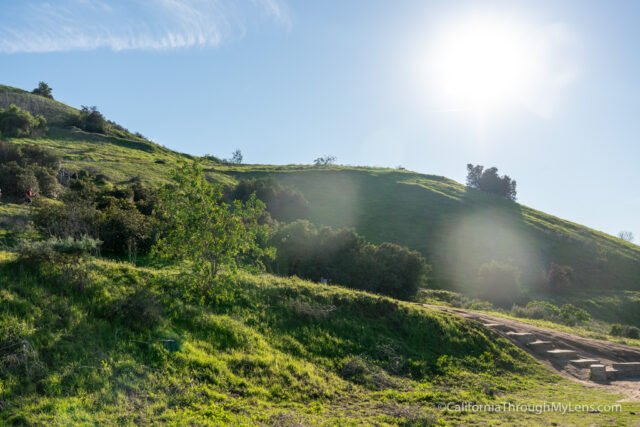 The trail starts by heading up on a series of dirt switchbacks as you make your way to the stairs. After the second switchback, the stairs will come into view.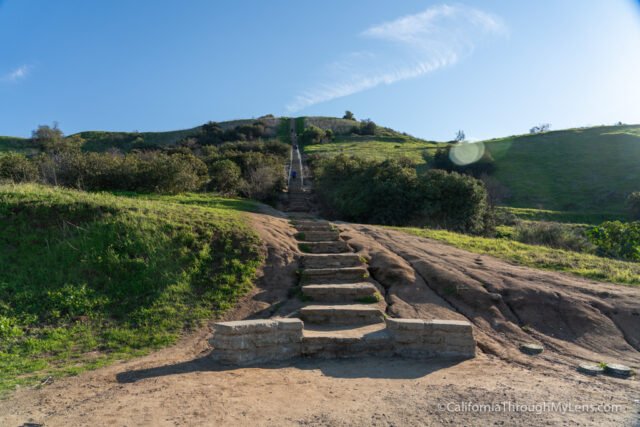 Here you will begin the uphill climb, which I do have to say is pretty tough.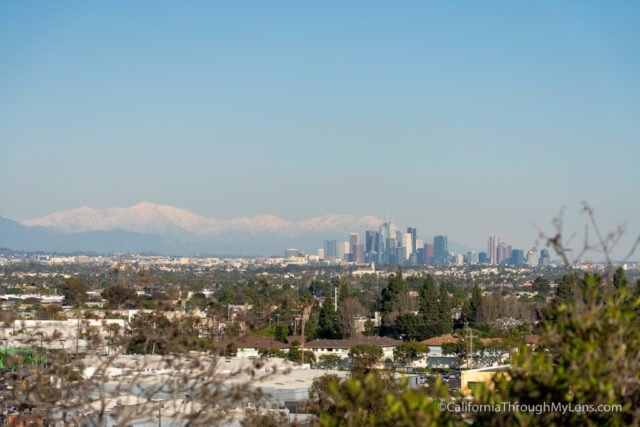 There are 282 stairs, and they are not all the same size, so they really do a number on your quads as you make your way up. 
There are always many people walking up and down the stairs as well, so you may need to get out of someone's way as you climb.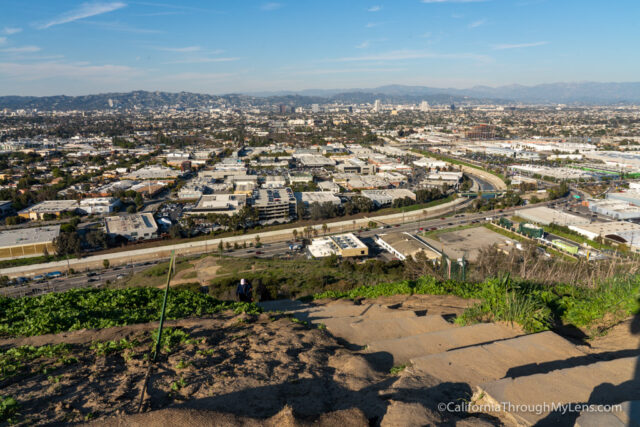 There are areas to stop alongside the stairs if you get tired, which you probably will unless you climb stairs all the time (I don't, haha).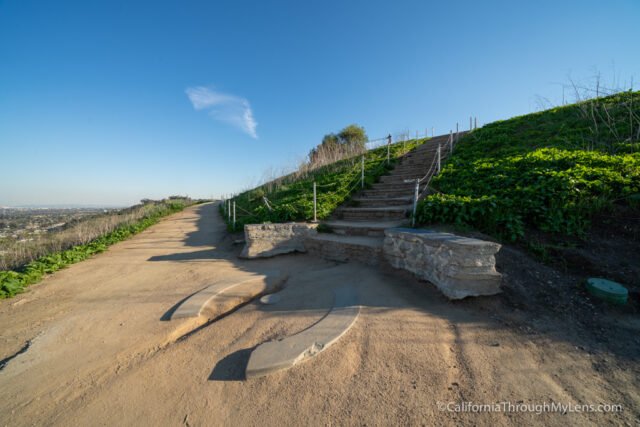 Eventually, you will reach the top and see the awesome view you have of the Downtown LA skyline from this angle.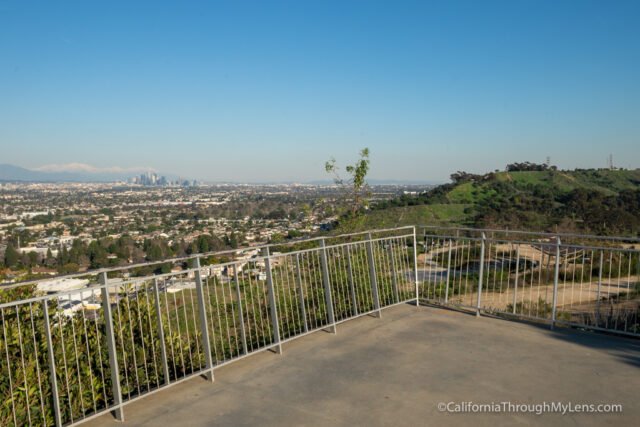 I brought my zoom lens and hiked it after there had been snow in the mountains surrounding LA so that I could get some good photos. Soak it in for as long as you would like, then begin your hike back down the stairs to your car.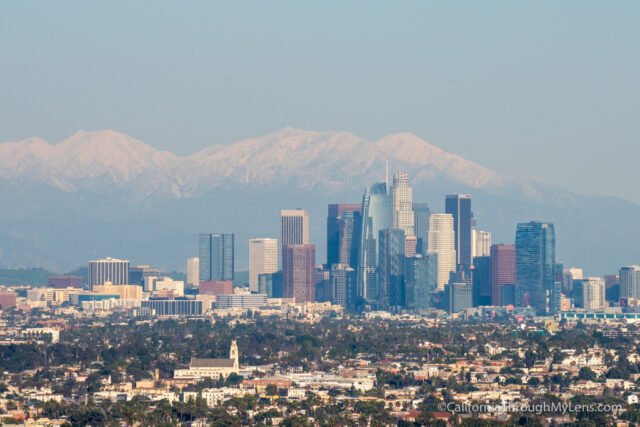 This is a pretty fun little adventure in the LA area. It is not too long, but it gets the blood pumping and has a great view at the end. Check it out and let me know what you think in the comments.