Lower Eagle Falls in Emerald Bay State Park
Eagle Falls is a set of waterfalls that eventually cascade down into the creek that runs into Emerald Bay. This post is specifically about the short spur that leaves from near the Emerald Bay Visitor Center and goes to Lower Eagle Falls, you can read about Upper Eagle Falls here. It is a short .3 miles if you depart from there, but the closest parking lot is a mile away, which adds 2 miles to the hike's round trip distance. This is a great waterfall in one of my favorite state parks in all of California though, so read on for all the information.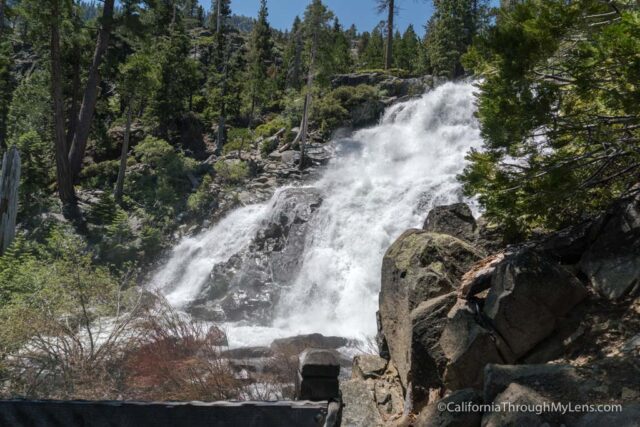 Details
.6 miles round trip from Emerald Bay, additional 2 miles round trip to the parking lot.
50-100 feet of elevation gain from Emerald Bay
$10 to park
This information is from my visit in 2017
Read more about South Lake Tahoe here
Getting There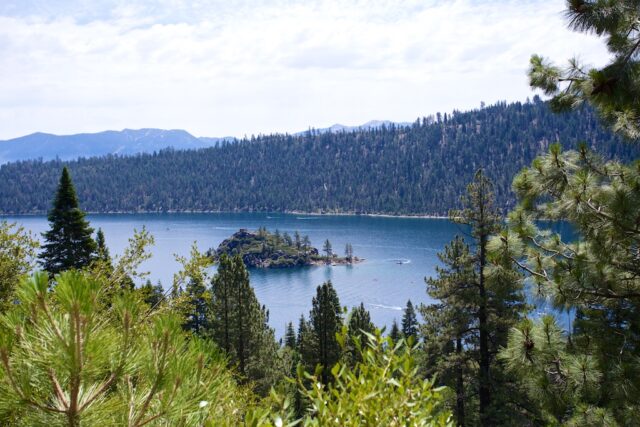 The hike is located in Emerald Bay State Park, which is one of the busiest spots in South Lake Tahoe. I would recommend getting to the lot before 8:30 AM if you go on a summer weekend as the parking lot is not very big and it fills fast. Be sure to pay the attendant or fill out the parking slip before hiking down.
The Trail
The hike down to Emerald Bay is no big deal on the way down, but it is tough to hike out of on the way back up, especially if it is hot, so take your time.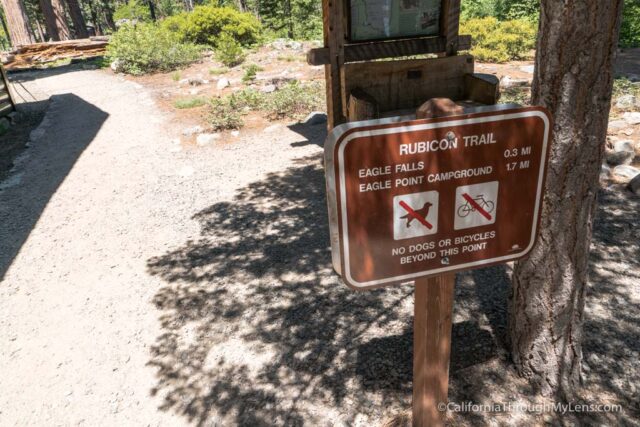 When you make it down to Emerald Bay, proceed to the visitor center, which is where the trailhead for Lower Eagle Falls leaves from.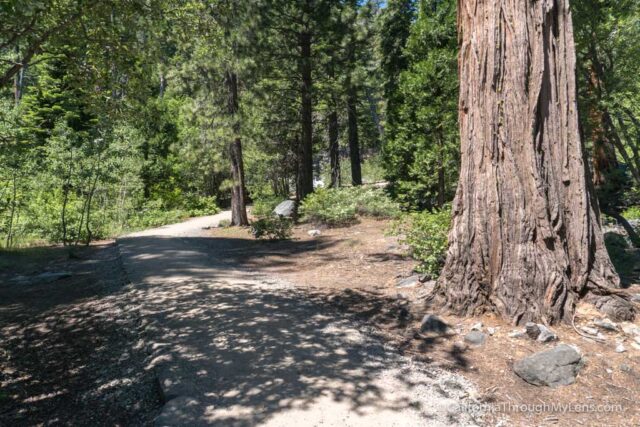 The trail heads uphill the entire time, staying with a creek for the first tenth of a mile.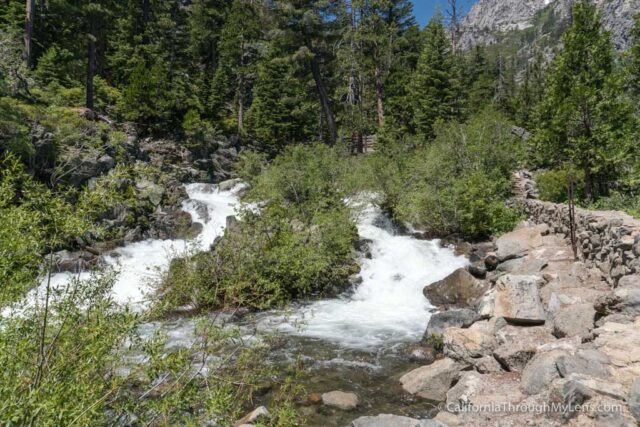 You will reach a bridge that provides a beautiful view of the stream and a small waterfall in front of you, but don't cross it for this trail.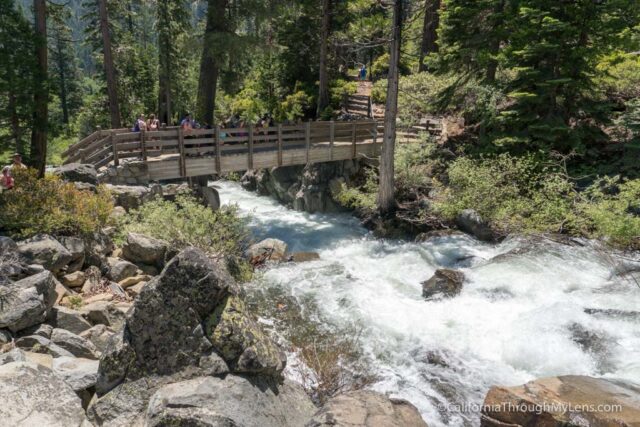 Continue up the rock steps as they help you gain the elevation needed to reach the falls.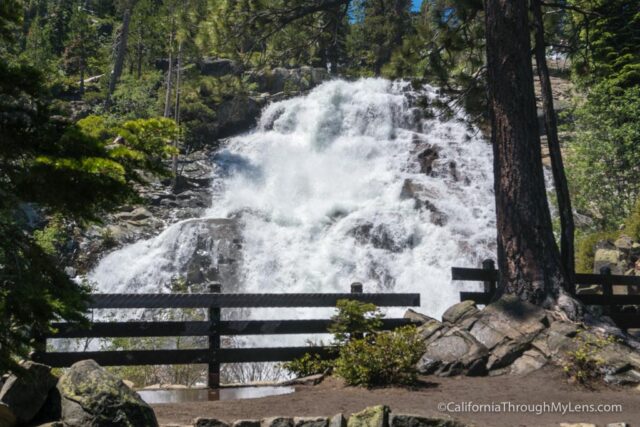 Eventually, you will reach the platform that is the viewing area for Lower Eagle Falls.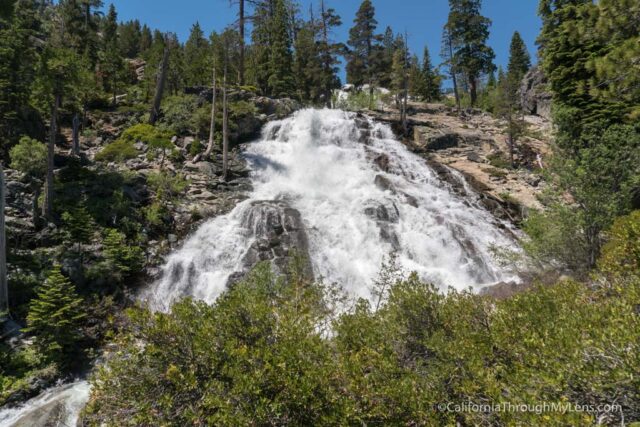 I went in 2017 after an impressive winter, and the falls were flowing like crazy. It was awesome to see, and you got misted with water the entire time you were there. I walked around and explored a few small spurs before ending my time at the waterfall.
If you make it this far, be sure to spend some more time in Emerald Bay, tour the castle, hike the Rubicon Trail, or kayak over to Fanette Island. Let me know what you think about this hike in the comments.