Eight Adventures to Have in South Lake Tahoe in the Winter
The Lake Tahoe area is easily one of the best spots in California, both in the winter and the summer. I have explored a lot of it in the summer but hadn't spent much time in the winter until this year. Let me tell you, it is a variable paradise when there is snow on the ground, here are my eight favorite things to do in South Lake Tahoe in the winter. Let me know yours in the comments.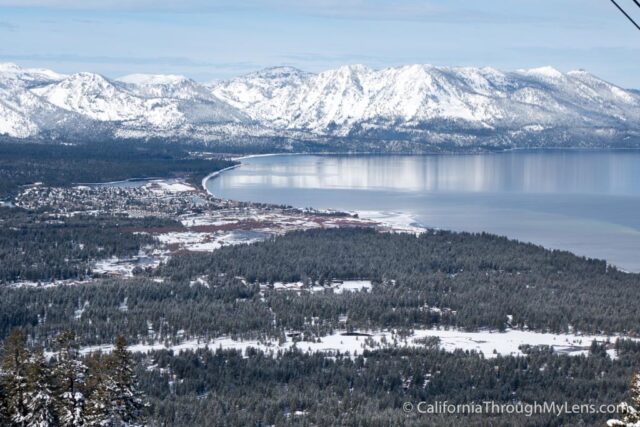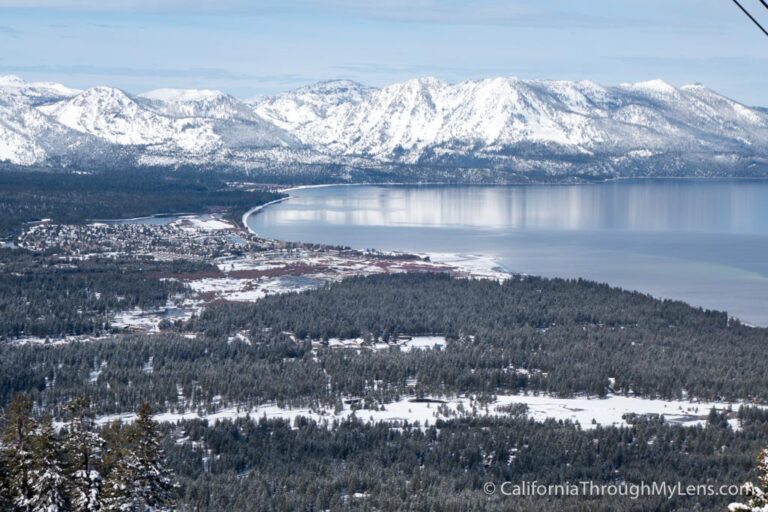 Go Skiing / Snowboarding at Heavenly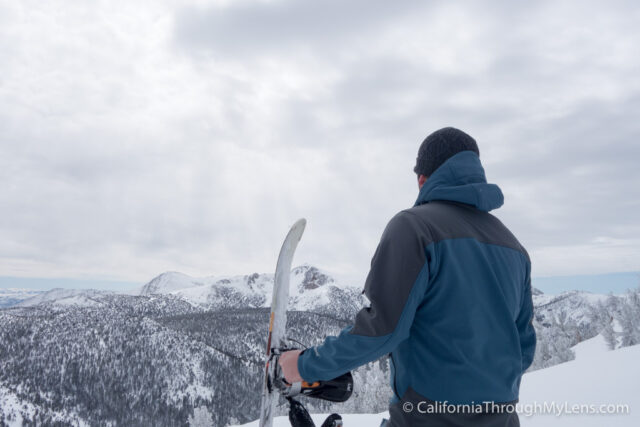 This resort is right in the middle of town, so it is easy to access. The mountain itself is vast, with tons of lifts that go all the way up to 10,067 feet. When the weather is right, and you are sitting at the top looking over the basin, or snowboarding down with that view, it is hard to think of anywhere more magical. There are great rental companies in town like Rainbow Mountain, so you can leave your gear at home as well.
Snowshoe to Fallen Leaf Lake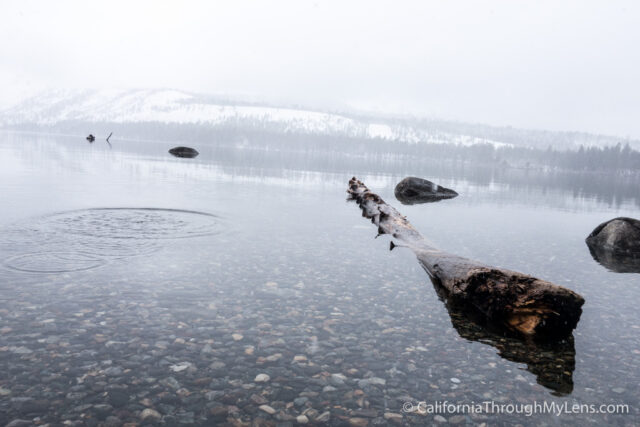 Fallen Leaf Lake is another one of Tahoe's gems. While most people know about it, many people have not taken the time to visit it. I recommend renting snowshoes from Camp Richardson then driving up to the trailhead near the lake itself. The hike is relatively easy, which lets you just enjoy yourself instead of having to push through the miles. The payoff at the end is exceptional though, especially if there is a little fog.
Get Tableside S'mores or see a Magic Show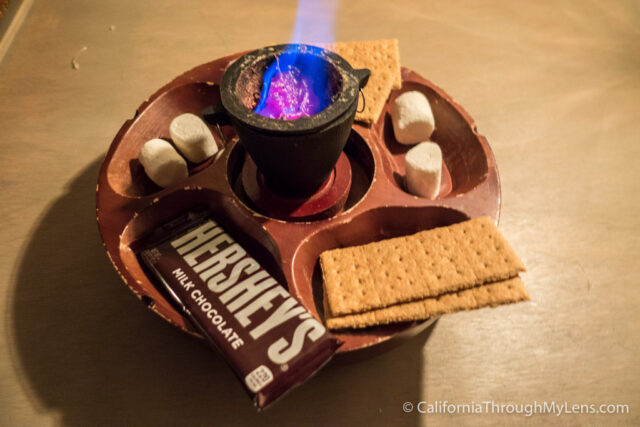 It can be easy to think that s'mores are a summertime thing, but when they are so accessible at The Loft in Heavenly Village, a place that is worth visiting just for the vibe, then it is hard not to want to order them. I love when it is snowing outside, and I can walk right up the three flights of stairs to The Loft and make s'mores indoors in the warmth, a fun family activity for winter. Side note, they have a great sleight of hand magic show that I highly recommend as well.
Visit Sand Harbor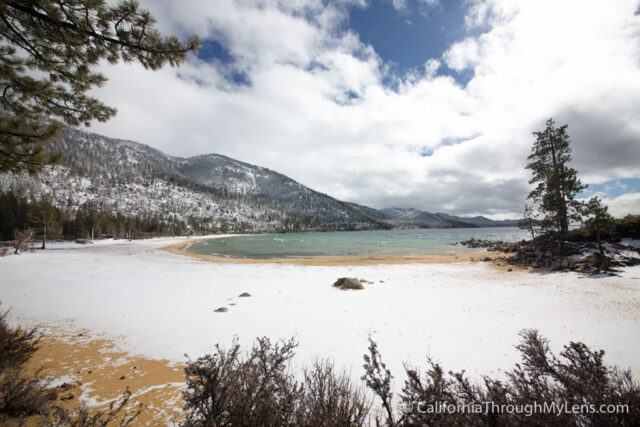 While it is more in North Tahoe, it is only about 30 minutes' drive, and it is worth the trip. Sand Harbor is mayhem during the summer months, but during the winter, it is peaceful as the parking lot rarely has more than a few cars. You can walk the sandy beaches, which are often covered in snow and just take in the views. Plan on at least a few hours of exploring.
Photograph Bonsai Rock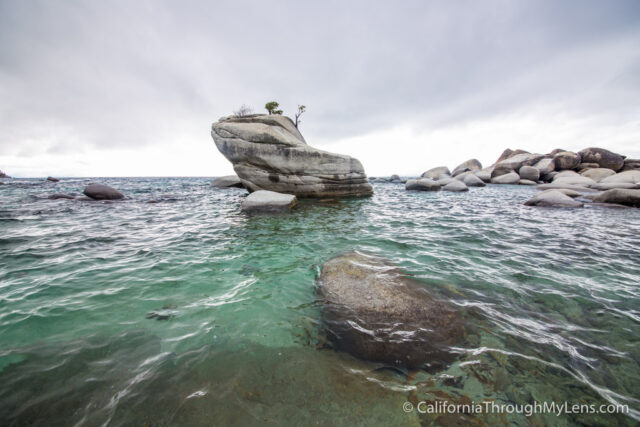 Only a mile south of Sand Harbor is the famous Bonsai Tree. It can be a little difficult to walk down to in the winter, but if you are in for an adventure, then it can be worth it to see this iconic spot with snow on top of the rock. Bonsai Rock is another place that is very popular in the summer, but during the winter, it is possible to have a sunset here all to yourself.
Ride the Heavenly Gondola and get Heavenly Donuts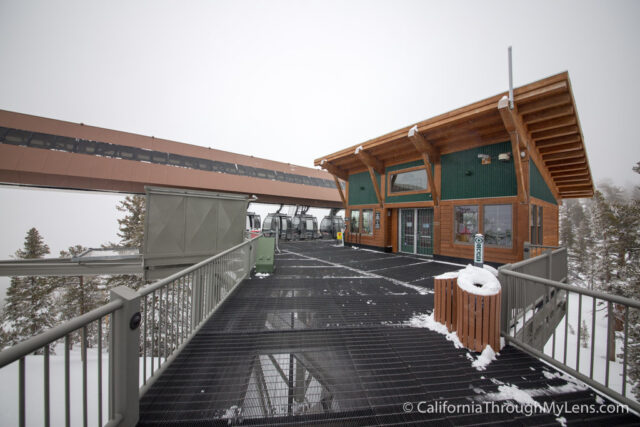 If you are not skiing or snowboard, you can still see the impressive views by booking a ticket on the Heavenly Gondola. This ride takes you up to an observation deck that overlooks the basin below and then on to the base of the skiing mountain where you can sit in the lodge with hot cocoa or coffee and listen to the music. If you do this, do not forget to grab some of the fantastic Heavenly Donuts right before you get on the Gondola. You are going to want them for the ride up anyway.
Make a Snow Angel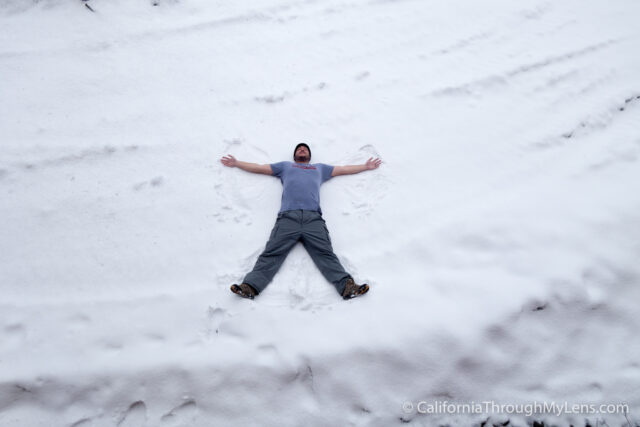 Yes, you could do this anywhere, but is any trip to the snow complete if you haven't made one? I think not. So why not act like a kid again for a fun photo.
Eat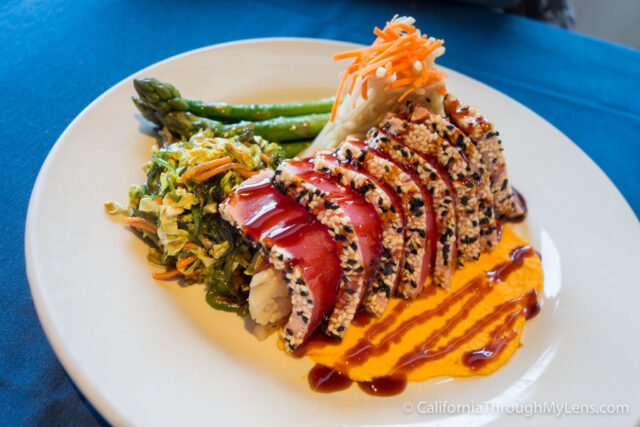 There are so many exceptional places to eat in South Lake Tahoe that this list really wouldn't be complete without suggesting you spend a warm night inside eating at one of the wonderful local establishments. Here are a few of my favorite spots and what to get.
MacDuff's Public House – Order the fish and chips and bread pudding.
Azul Latin Kitchen – Order any of their unique tacos.
California Burger Co. – Order the sweet potato tots and any burger you want.
The Beacon at Camp Richardson – Order the shrimp and bacon chipotle nachos.
Chimayo Street Grill – Come for the great happy hour menu and order the ribbletts.
Red Hut Cafe – Order the Red Hut Rosti.
Sprouts – Order the Ugly Gooey Nachos.
Stay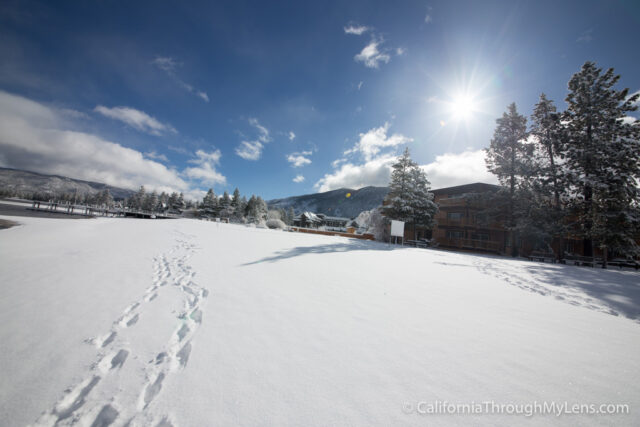 For me, I love staying at Tahoe Beach and Ski Club. I have stayed there in the winter and the summer, it is close to town, and the rooms are massive. The resort always makes my time away feel like I am in a home instead of a hotel. Check it out if you are looking for a sweet spot to stay and read my review here.
So what did I leave off that you love doing in South Lake Tahoe in the winter? Be sure to let me know in the comments.