Best Donut Shops in Southern California
I have had this post in my drafts for literally a year. I just love donuts too much; it is like trying to pick a favorite child. That is why this post has as many recommendations as it does and why it will probably continue to grow. But that's not a bad thing, I mean you need more donuts in your life, right? Oh, that's just me? Anyways, if you want to live through me and the calories I have sacrificed to find the best donut shop, then read on, and feel free to suggest others in the comments.
And so it begins, in no particular order. Note, I wrote this in 2014, if you want to see more recent donut content, here is a video.
Donut Bar in San Diego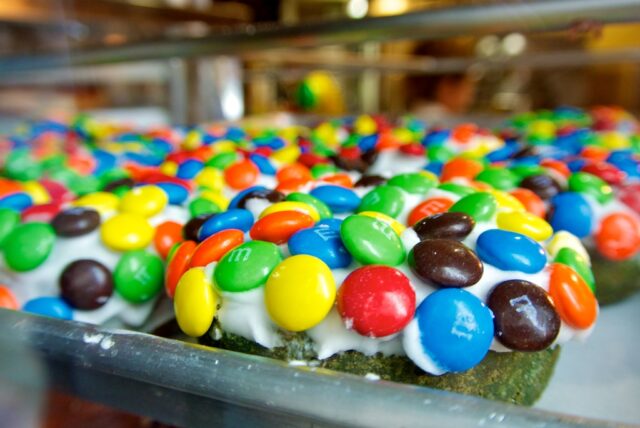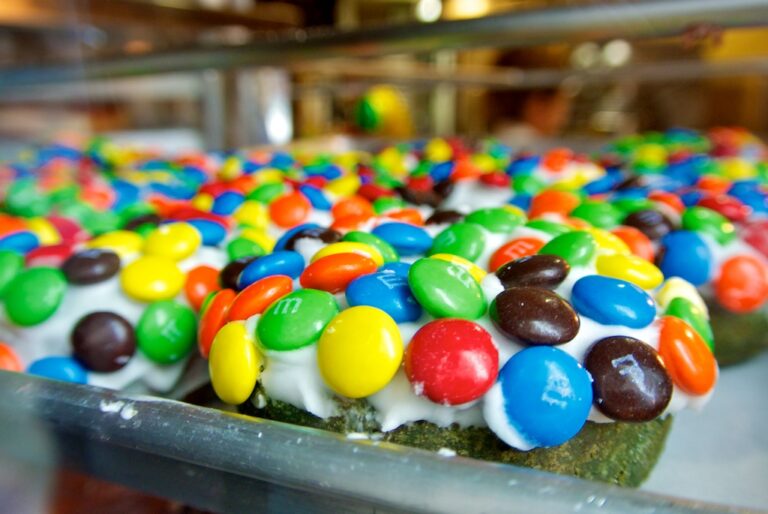 This small shop right in the heart of San Diego is more of an upscale shop than a mom and pops shop, but man do they make some unique donuts. I have been a couple of times, and I never know what to expect. I have had everything from creme brulee (with a hardened top) to cotton candy, but my favorite is the maple bourbon. Get there early as the good flavors sell out. Read the post here.
Donut Touch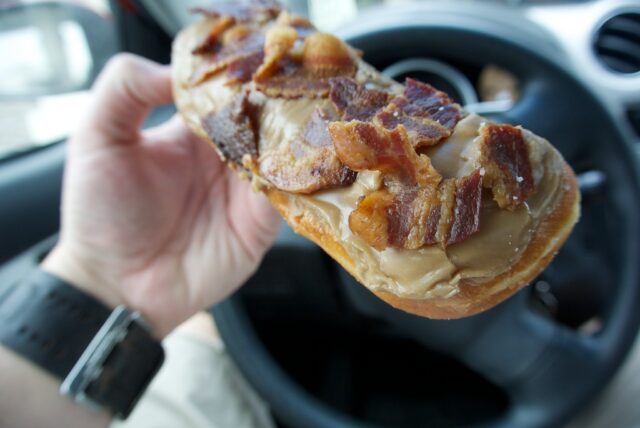 For me, this is the best maple bacon donut in Southern California, and it is even better that it comes from a small shop that shares three parking spots with a gas station. I was blown away with how good it is. Read the post here.
Kettle Glazed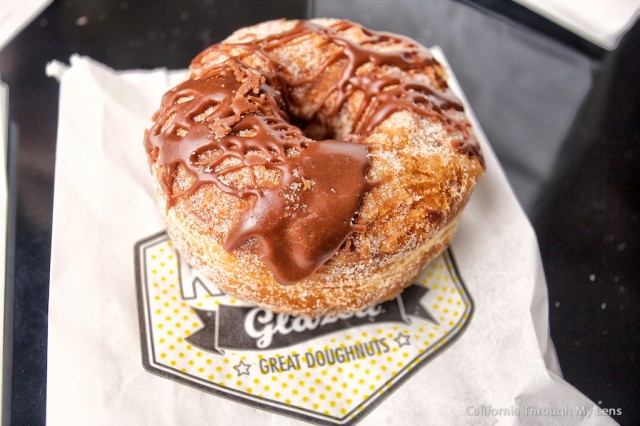 The first LA spot on the list, Kettle Glazed is home of the don't call it a cronut (its trademarked) croissant donut and yea it is fantastic. I was actually surprised that it was as good as it is. Read the post.
Stan's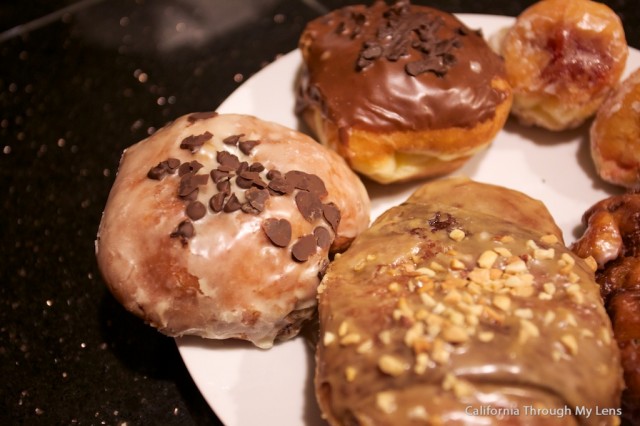 Rocking the donut scene since the 1960's this small shop that shares a lobby with a teriyaki chicken place packs a ton of donuts into its small counter. This shop wins for the most types of donuts in one area, but for me, the best by far is the banana peanut butter or the chocolate peanut butter. I will admit that I need to try more here. Read the post here.
Donut Man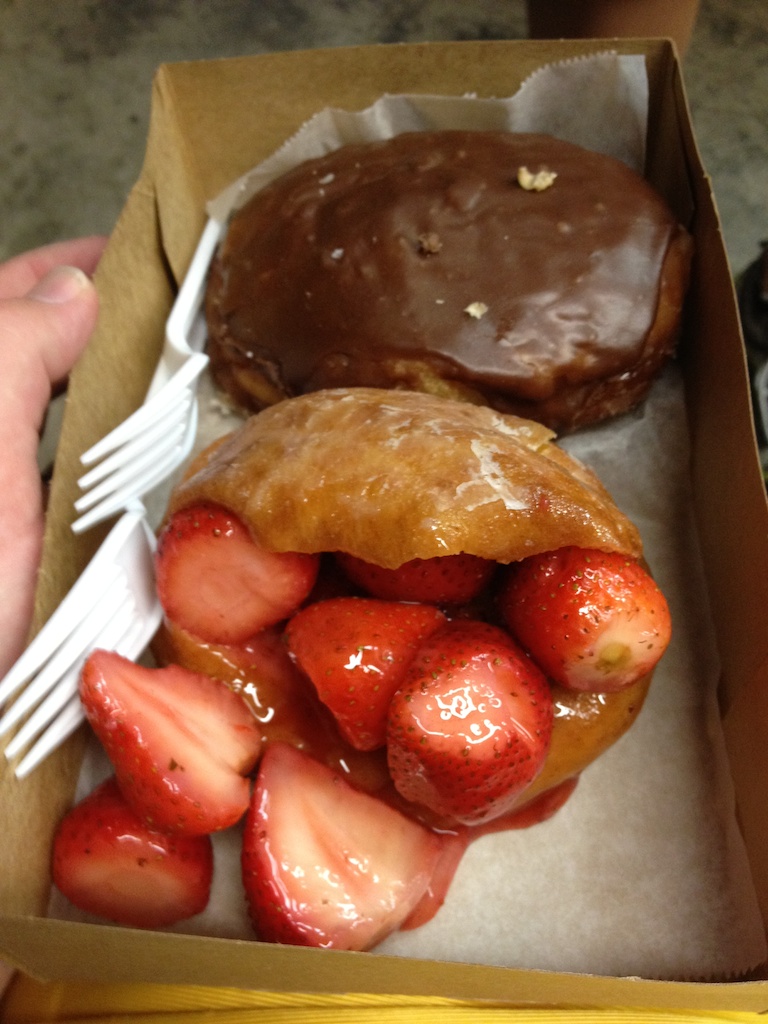 Located away from the hustle and bustle of LA, the Donut Man is the king of the fruit donut. With a fresh strawberry donut that needs to be experienced to be believed, it is worth the drive. I have even heard that they have fresh peach donuts in season, but I have not been around for that. They also have a cinnamon twist as big as your head. Read the post here.
Randy's Donuts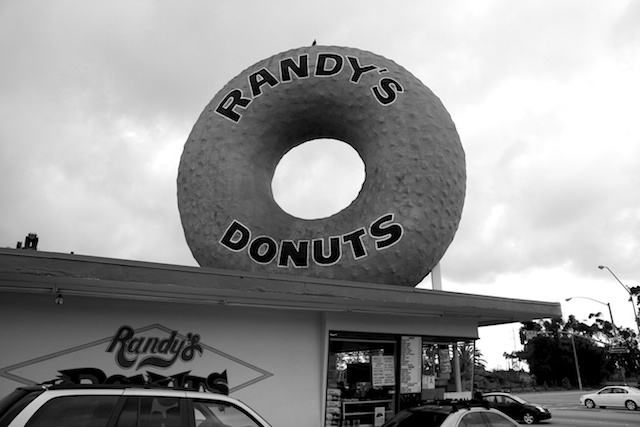 No list would be complete without this LA staple. Even if the donuts were not good, it still would be worth the trip just for the picture out in front of the three-story donut. However, their donuts are delicious here, and my favorites are the apple fritter and the chocolate glazed cake donut. Read the post here.
Nickel Diner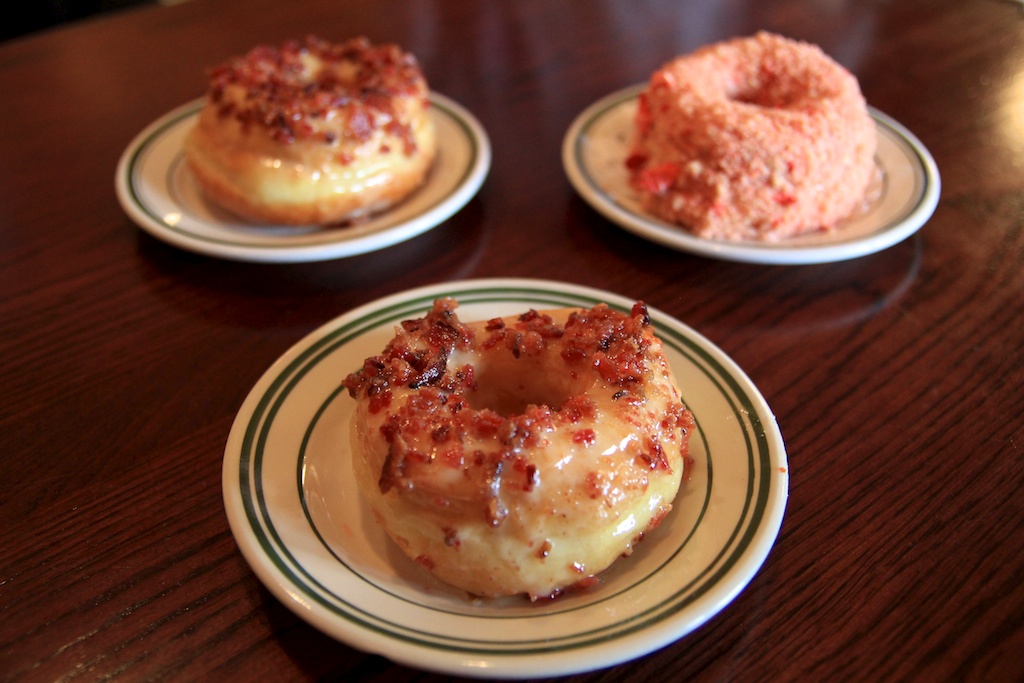 While this is more of a diner then a donut shop, that doesn't stop them from creating five amazing donuts. Yep, they have only ever had five when I have been there, but they are all equally amazing. If I had to pick only one though I would throw my weight behind the strawberry, it is pretty much perfection. Read the post here.
Mr. J's
The last on this list, for the time being, is an ode to one of my favorite mom and pop donut shops from the town I grew up in. I have traveled the US eating donuts and have never found a place that makes a creme donut like Mr. J's. Now I am not talking bavarian cream; I mean, who even eats that right? I am talking just straight whipped creme like filling that will send your calorie count skyrocketing but will reward you for it.
So there you have it, I have completed my massive donut list. I am sure it will grow, and I know the OC has some strong contenders that I have not had yet, but for right now, I want to hear what you guys have for me in the comments.