It's not everyday that you get to try a donut shop with so much pedigree (always in the top donuts of LA), that also shares its tiny 20 square foot space with a Flamebroiler. I guess you can kill two birds with one stone right? Stan's Donuts on the corner of Broxton and Weyburn is the quintessential historical donut shop. With over 65 years in business it has stayed relatively the same and just continues to focus on what it does best, produce really good donuts.
Details
Hours: 5AM to Midnight
Parking: There is a lot a half block down Broxton with free parking for the first 30 minutes
Cost: About $1.50-$3 per donut
The Shop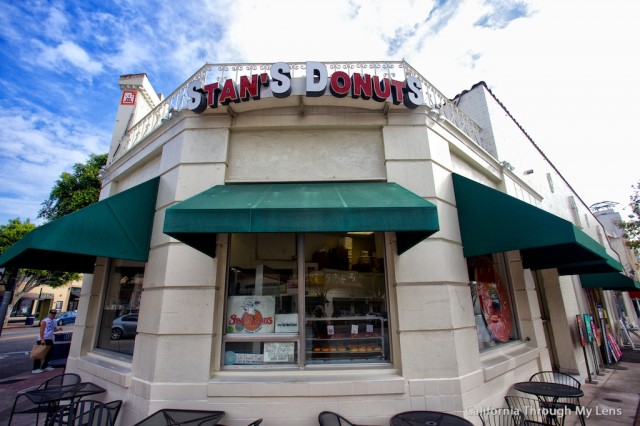 After parking and walking around Westwood Village (which is a fun place on its own), I finally found Stan's Donuts. After entering the shop and seeing it shared an interior with Flamebroiler, a teriyaki bowl place, I was a little skeptical.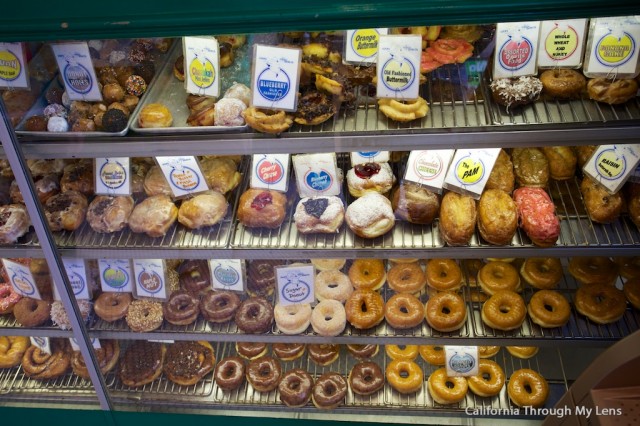 When I saw the donuts they had available though I was put at ease. Stan's Donuts has a pretty massive variety, one of the biggest varieties I have seen in a while. Sure there are all the staples like maple bars and old-fashioned, but in between those are banana, peanut butter, chocolate chip donuts, a blueberry fritter and even a maple cinnamon donut. I had already been to Kettle Glazed that morning but I still walked away with four.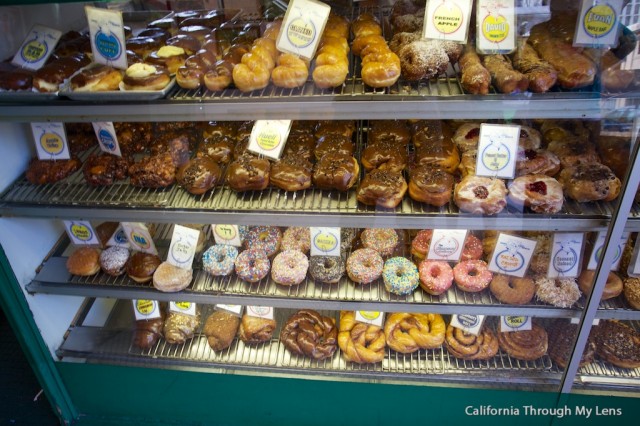 The person working behind the counter suggested the Huell as their most popular, which is chocolate and peanut butter so I got that along with the below other donuts.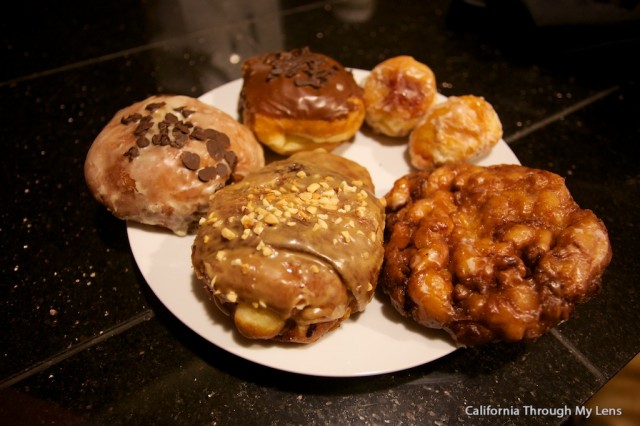 The Huell – Hard to beat as there is not much that goes together better than chocolate and peanut butter except maybe…
Banana, Peanut Butter, Chocolate Chip – This was my favorite of the bunch, they used real bananas and the flavors were pretty stellar together.
Apple Fritter – I always like to judge a place by the apple fritter as it is one of my favorite donuts. I would say the apple fritter from Stan's is in my top 5, if not in the top 3.
Maple Cinnamon – This was a pleasant surprise as well, the maple and the cinnamon flavor worked well together.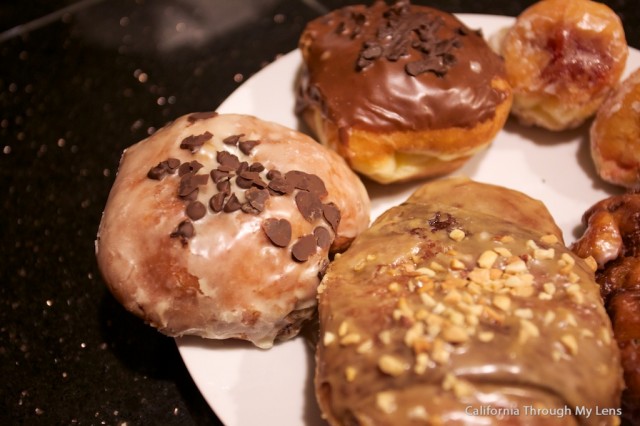 All in all, Stan's is a great donut shop, it has good prices and good tasting donuts. I am glad to know it lived up to the hype. Make sure to leave a comment below with your thoughts.