One of the staples of LA that is located right next to LAX is Randy's Donuts. Randy's Donuts has long been featured in movies and become a go to place for anyone visiting the area, not to mention locals that have grown accustomed to their well crafted donuts. At one minute off the freeway it is a well trafficked location and for good reason, Randy's Donuts are great.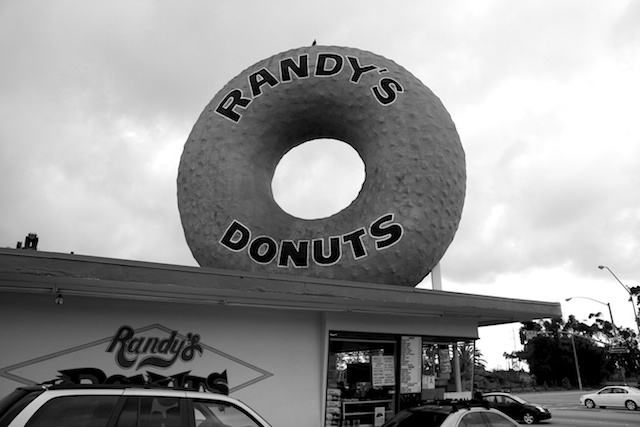 A little history on Randy's and the movies it has been in are as follows:
Randy's was built-in 1953 (and first appears in the 1954 edition phone book) as the second location of the now-defunct Big Donut Drive-In chain by Russell C. Wendell, a donut machine salesman. The building was featured in the films Earth Girls Are Easy, Mars Attacks!, The Golden Child, Into the Night, Coming to America, Stripped to Kill, Problem Child 2, Breathless, Californication, California Girls, 2012, Iron Man 2, Volcano, "Crocodile Dundee in L.A., and Love Letters.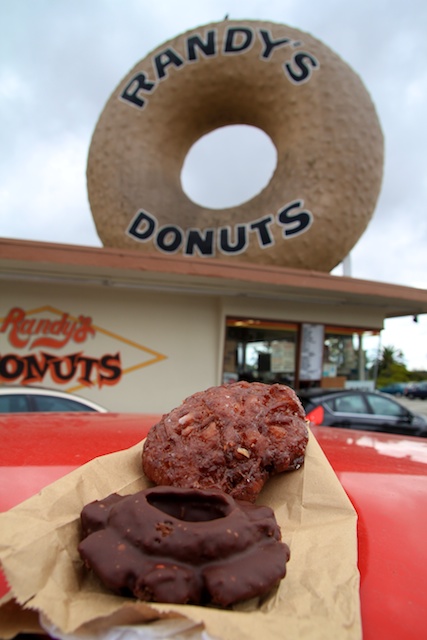 If all of this doesn't get you excited for a visit to Randy's donuts, their donuts are still some of the cheapest around (cost less than 2 dollars for an apple fritter and a chocolate old-fashioned), they have two drive thru windows, a walk up window and they are open 24 hours. I made the trek out there this past weekend after visiting the Watts Towers and I do have to say they have some of the best donuts I have ever had.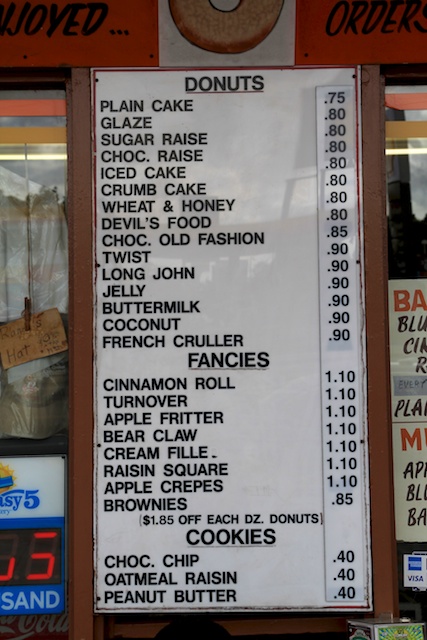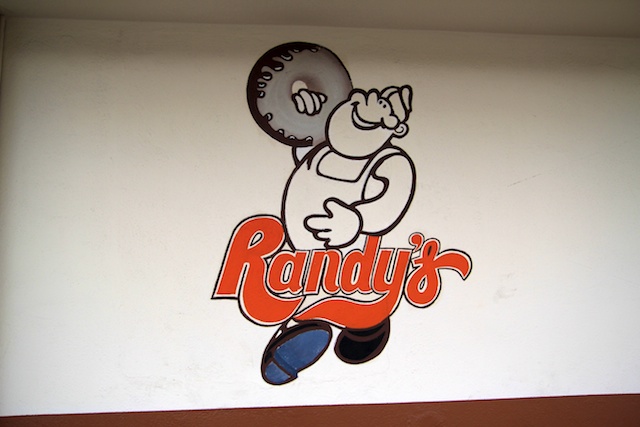 As a huge fan of donuts in general, I fancy myself to be somewhat of a connoisseur and Randy's did not let me down. I had an apple fritter and a chocolate old-fashioned and both were amazing. The chocolate old-fashioned was my favorite though as it was chocolate cake with chocolate frosting. It was truly mouth-watering. Also to note there are planes flying over ever 5 or so minutes on their way to LAX so it was interesting to just sit and eat a donut while watching them fly in.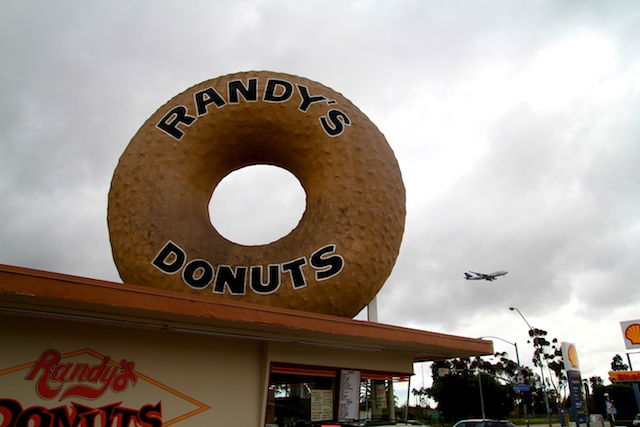 I would highly recommend Randy's Donuts for both the LA experience and the great donuts. Let me know what you think and check out the photos below. I cannot wait for my next time at Randys.
Get Directions