Temescal Canyon Trail in Pacific Palisades
Temescal Canyon Trail, near Malibu and Pacific Palisades, is one of the most popular trails in the Los Angeles area. Much like Runyon Canyon, you will see tons of people using this trail for their workouts after work or on the weekends. While that takes away from the solitude often found while hiking, it doesn't take away from the beautiful views and approachable hike that Temescal Canyon is. I've hiked it a few times, but on a recent trip, I figured I should take photos and write about it, even though most people in the LA area are already aware of it. Here is all the information if you want to check out this great hike that provides some stunning Southern California coastal views.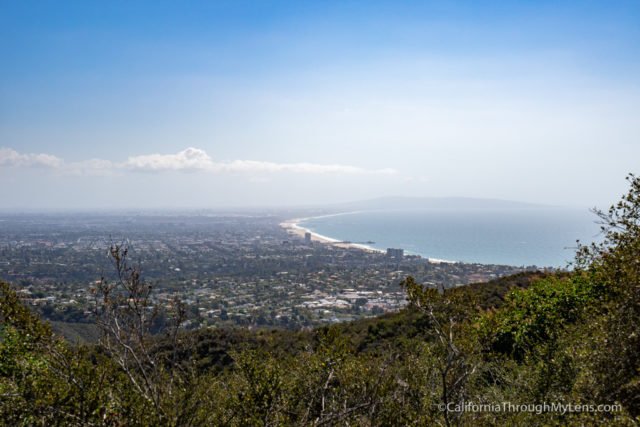 Details
3 miles round trip for the loop
800 feet of elevation
$10 to park
This information was from my hike in 2019
Getting There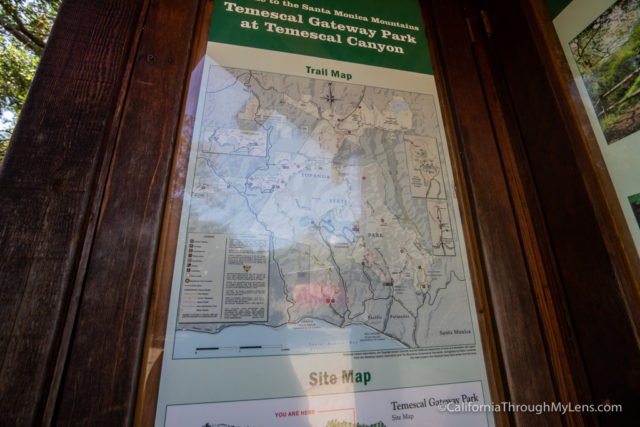 To get to Temescal Canyon, turn right on Temescal Canyon Road which is located off Pacific Coast Highway (Highway 1). Follow this up past Sunset Boulevard till it ends at Temescal Canyon Park. Here you will pay your $10 to park and can set out on the trail.
The Trail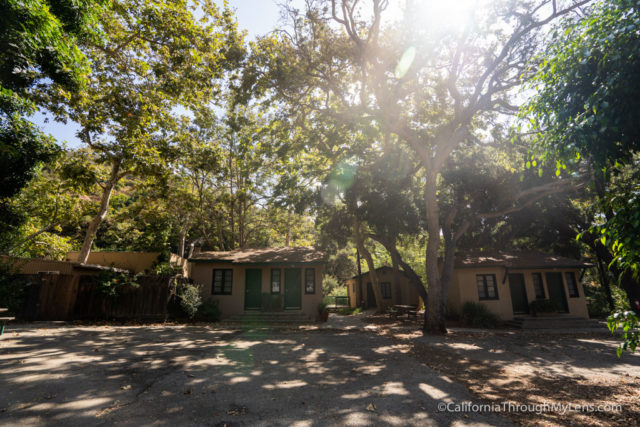 Setting out from the parking area, you can go to the left and start the switchbacks to the top, which is much steeper than the full loop, and because of that, I recommend that you start by going to the right and doing a counterclockwise hike.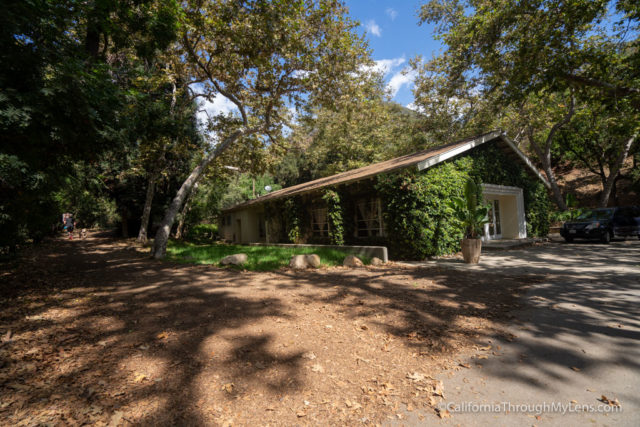 If you continue to the right, then you will go past a half dozen or so historic cabins on a gradual paved incline. At about a third of a mile, the trail will continue past a road closed area, and you will start walking on the dirt.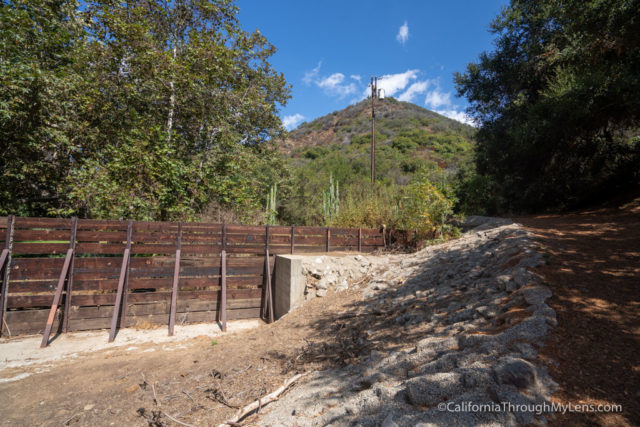 The trail gets more narrow as you continue back into the canyon, luckily it is shaded during this section with a few areas that even have picnic benches to relax at as well.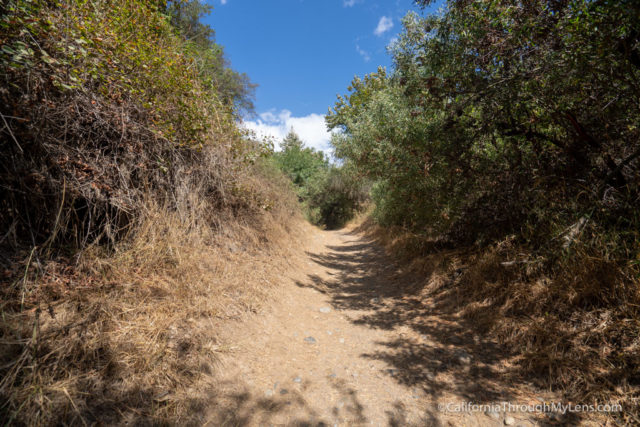 The trail can be a little overgrown here, but it is never hard to find since it is so popular, and you will probably be passing people constantly.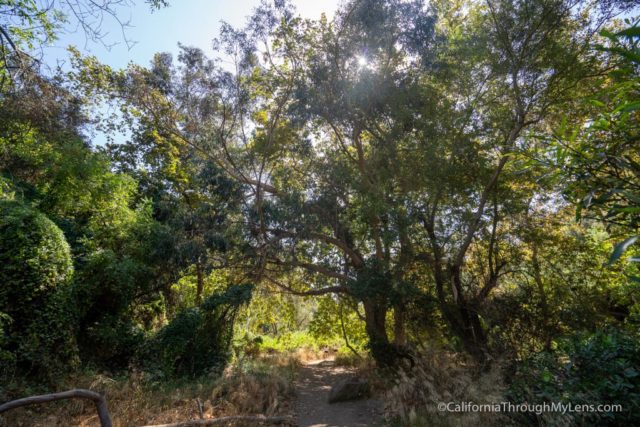 Eventually, at the 3/4ths of a mile point, you will start heading up on a steep single track, and you will get above the trees and have great canyon views.
Look back as you go up as well, and you will see the ocean in the distance.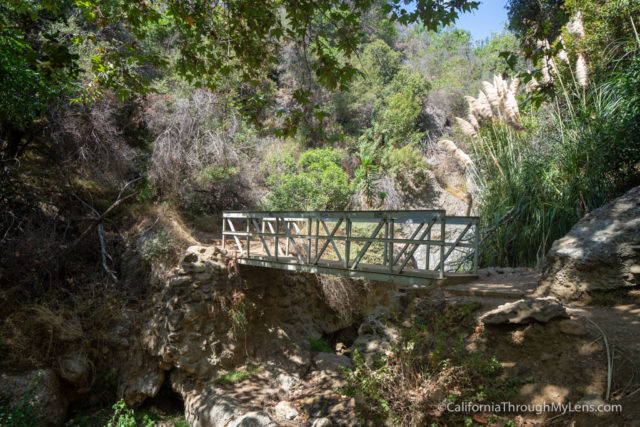 You will be following this cliffside trail till about the 1.2 mile mark, where you cross a wooden bridge over a seasonal creek and small waterfall.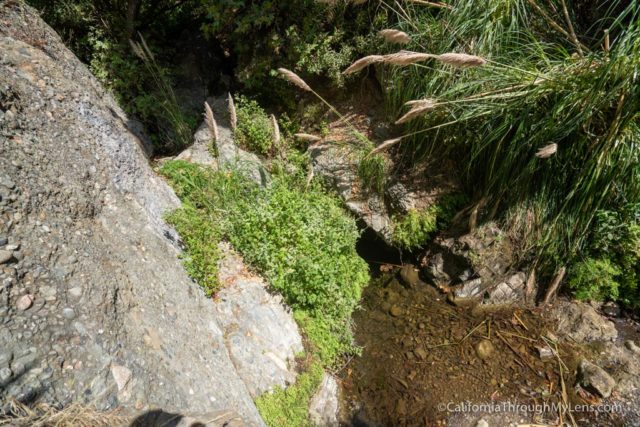 From here, the trail gets much steeper as you go in and out of the shade, and when there are breaks in the trees, you have some great canyon views.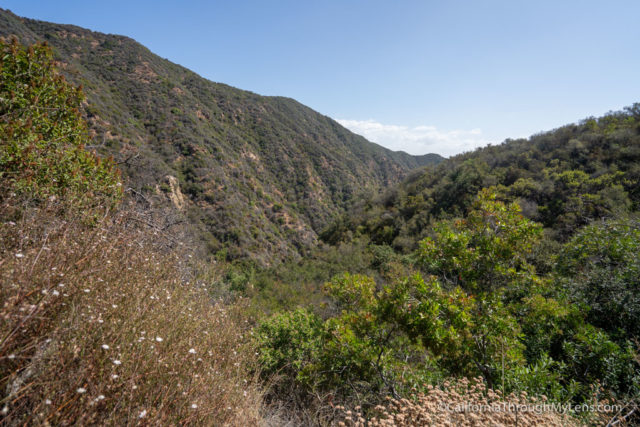 At about 1.8 miles, you will reach a junction, and you will want to head to the left and then to the left again to continue towards the peak you have been walking towards.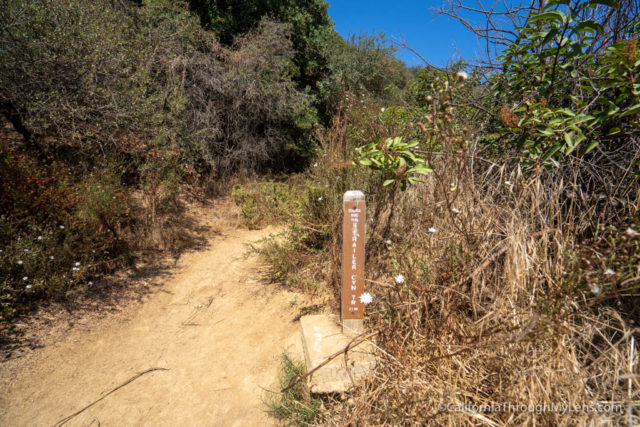 Here is where the views get amazing as you are now walking back to towards the ocean, and you will be able to see the mansions of Malibu to your right, Downtown LA to your left and the Santa Monica Pier and coastline out in the distance.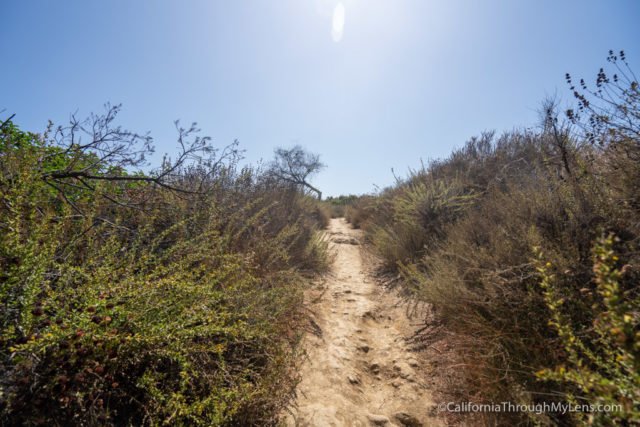 The trail continues up a little more before you reach a flat area with amazing views where I like to stop and rest.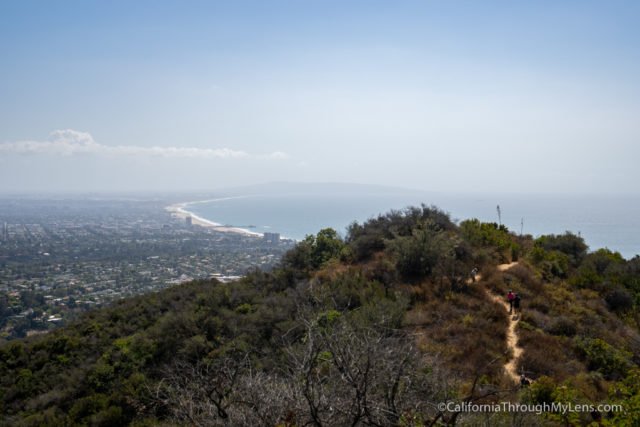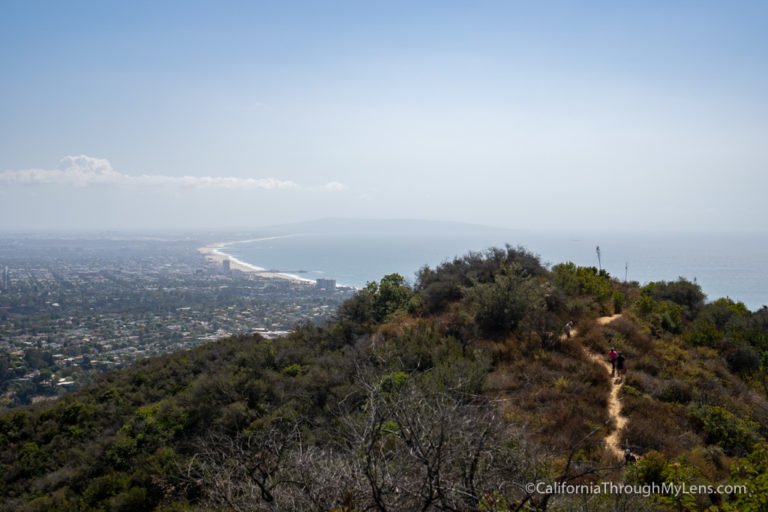 There is a little bit more still in front of you though, as you go down and back up the ridgeline to where you will get an unobstructed view of the coast.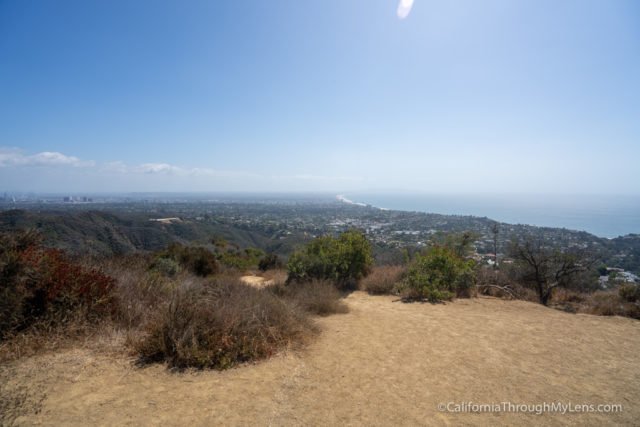 This is where most people stop and just soak all the views in, and it is right around the two mile mark.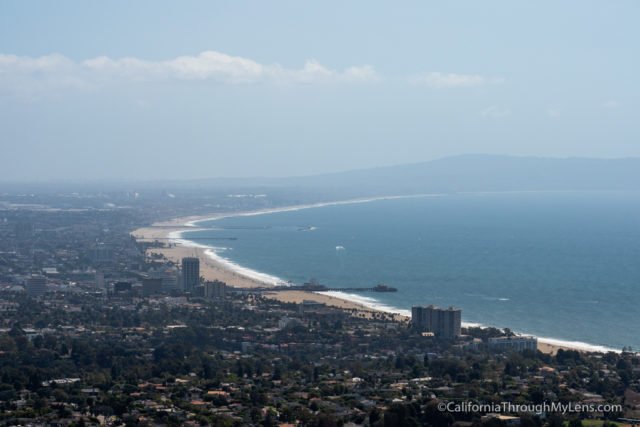 When you are ready to head down, you will take the steep one mile trail in front of you back to the car.
The reason I hike it this way is that you get to stare out towards the ocean all the way down, which is pretty amazing, instead of having it to your back if you hike up this way.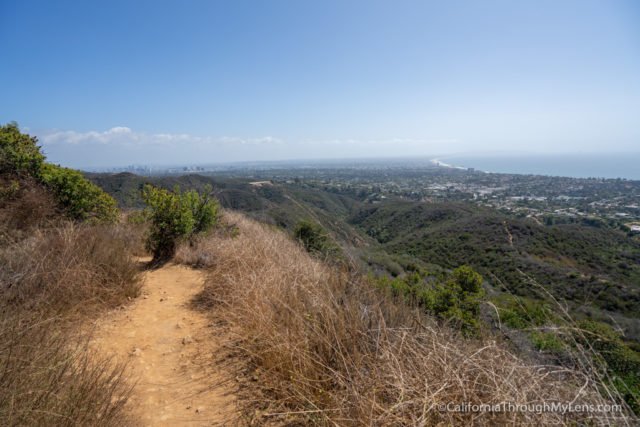 This is an excellent trail in Los Angeles and one that I highly recommend. Check it out if you are in the area and let me know what you think in the comments.