Sidecar Doughnuts & Coffee in Orange County
Sidecar Doughnuts and Coffee has become a staple of the Orange County doughnut scene and one of my personal favorite spots for a donut. Located only 10 minutes drive from the beach, Sidecar is a place where you are pretty much guaranteed to wait in line when you visit. It is worth the wait though. The donuts are always fresh, and the flavors range from huckleberry to brown butter, what more can you want, right? Here is all the info.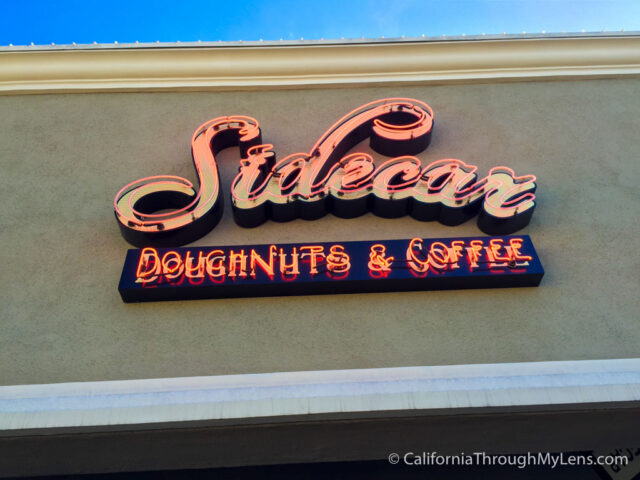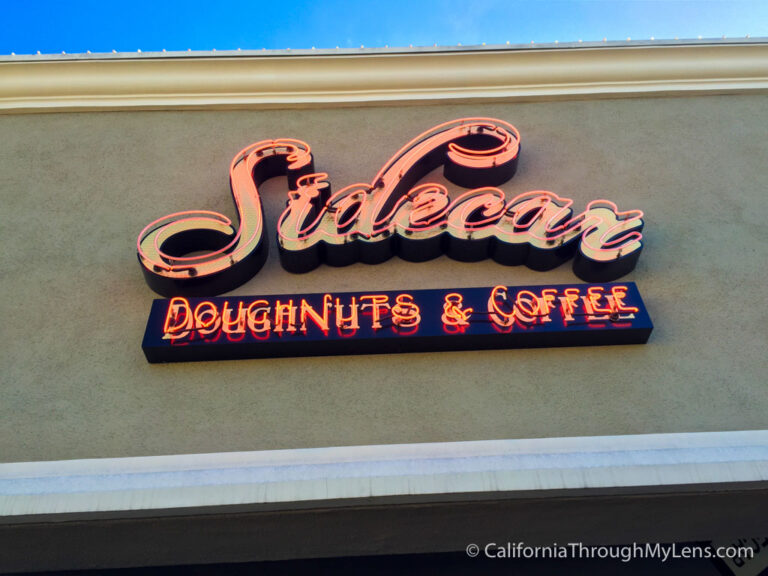 Details
Hours: 6:30 AM – 4 PM

Cost: $3

Location: 270 E 17th St #18, Costa Mesa, CA 92627

Information from my visit in 2016, 2018, and 2020. I go here a lot!
The Location
The shop is located in a small shopping center next to a few other good places like Pie Not. There is usually parking in the attached lot, but a few businesses share it so it can get busy. The shop does not have any place to sit, but there are a few chairs outside. The line usually winds around the display cabinet and outside of the shop as well, but you will have a chance to look over the donuts before you order.
The Donuts
There are so many great donuts here that it is hard just to choose one. My wife and I have been here many times, but here are the ones we had on our most recent trip.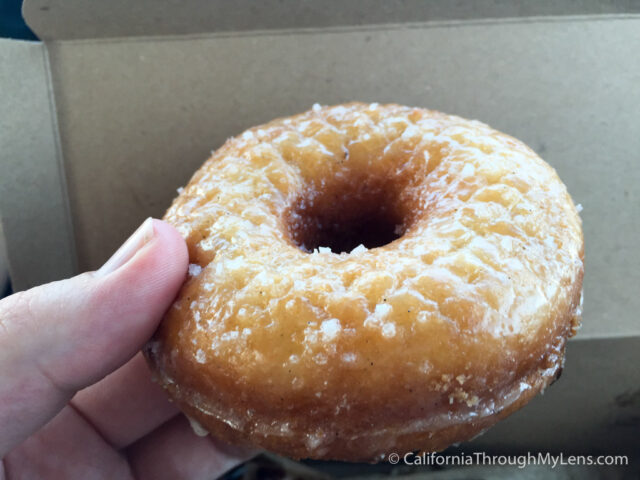 Brown Butter and Sea Salt – This donut is melt in your mouth smooth with a robust brown butter flavor and a solid salt finish. This is my favorite of their donuts and one that I always order.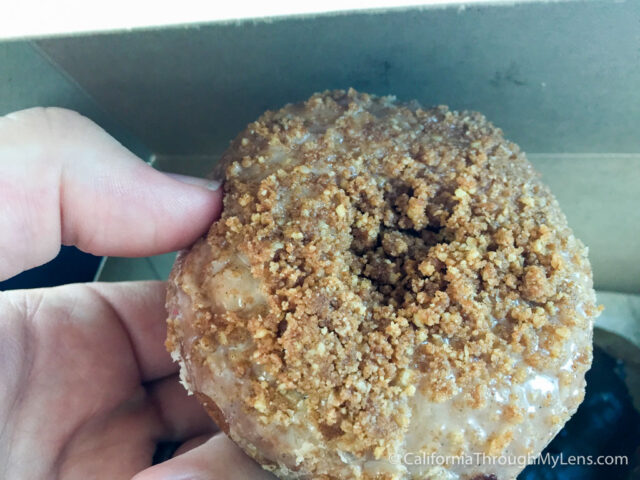 Crumb Donut – This donut has a hint of cinnamon with sweet, crunchy goodness on top. It tastes like how coffee cake should taste.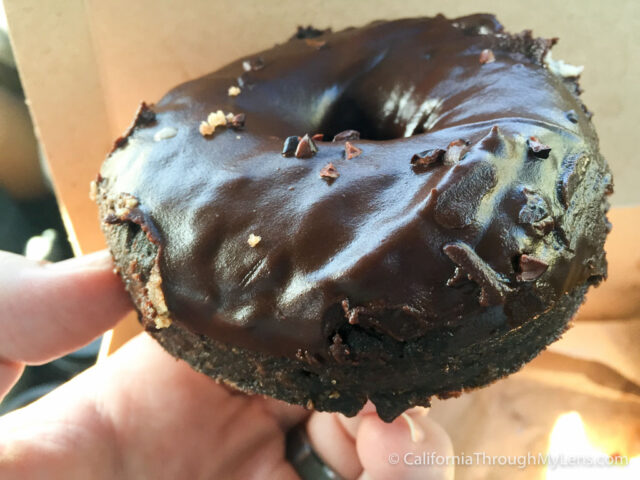 Chocolate Donut – This is a very rich devils food cake donut. My least favorite, as the chocolate was too intense for me, but I am sure chocolate lovers would be excited about it.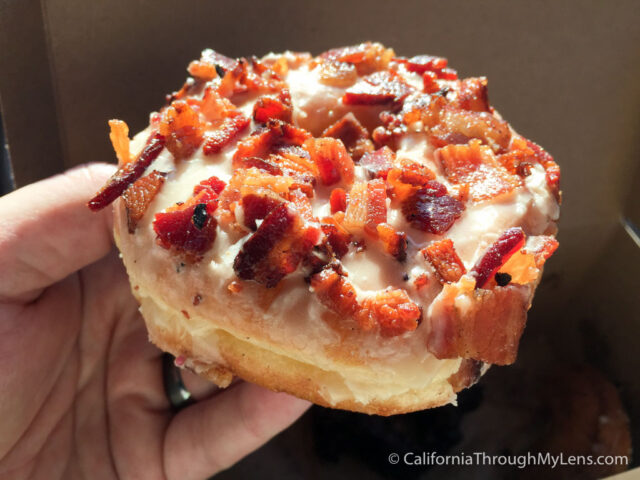 Maple Bacon – Good fresh bacon that actually tastes like it was cooked earlier that day, unlike many other donut shops. It mixes really well with the sweet maple frosting that is strong but not overpowering. The donut base is light and airy, which is nice as it doesn't have a strong flavor that competes with the maple and bacon.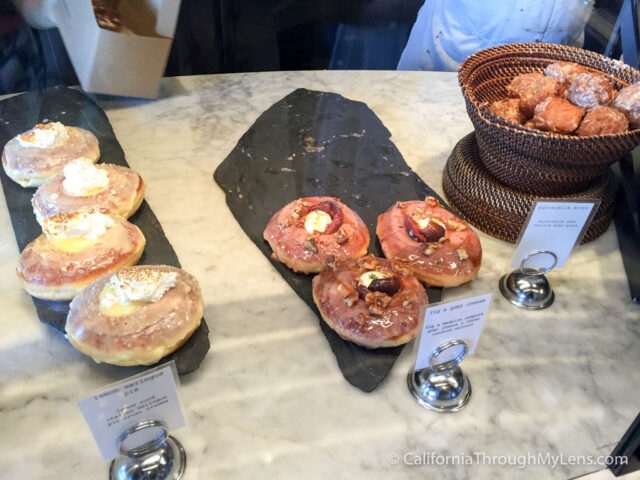 They also have a selection of coffee and drinks that you can get as well to go with your donuts. I am a fan of the cold brew they have here as well.
Let's not beat around the bush, Sidecar is one of the best donut spots in Southern California. Their donuts are unique and fun with lots of great options; I go here often. Let me know what your favorite donut is from here in the comments.