Visiting Dodger Stadium on Non-Game Days
While I am not a huge baseball fan, there is just something amazing about seeing a massive place like Dodger Stadium completely empty. While going to a Dodger Game is basically a right of passage in Los Angeles, many people don't know that you can visit Dodger Stadium on non-game days as well. On a non-game day visit, you can go to the store, take a tour, or just sit in the upper deck. If you haven't been, then you should add it to your list, and here is all the information.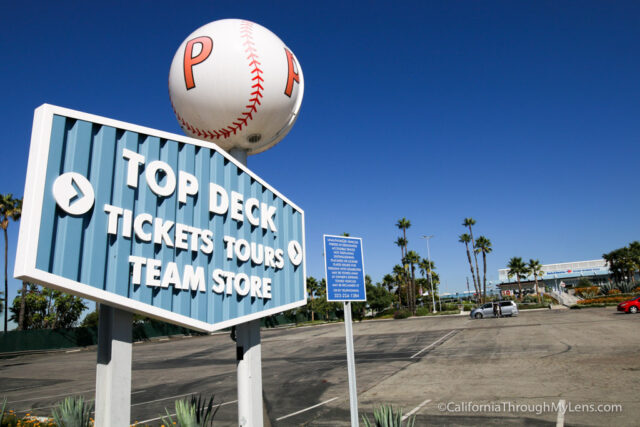 Details
Free to visit the store and upper deck
Hours: Daily from 10 AM – 5 PM but double-check before you go.
Location: 1000 Vin Scully Ave, Los Angeles, CA 90012
This information is from my visit in 2017 and 2020
Getting There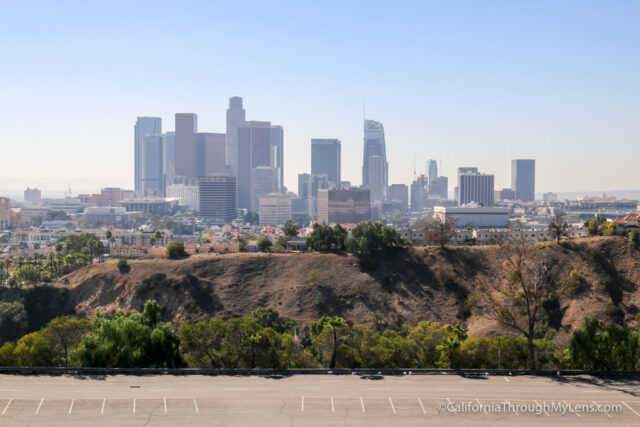 When you get to the entrance of Dodger Stadium, you simply let them know that you are going to the store and they will give you directions to get there. It is pretty hard to get lost as they have cones up, and you can only go the way they want you to.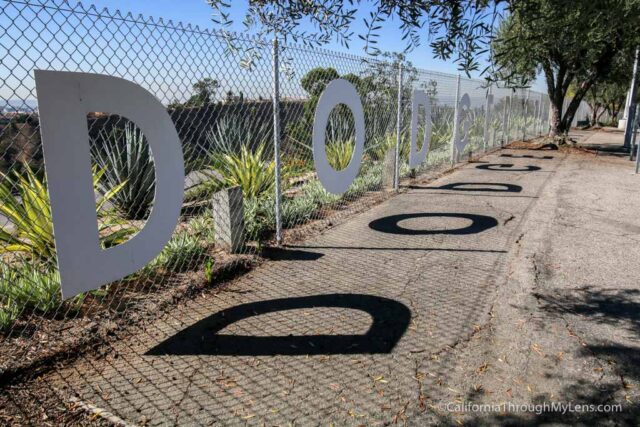 After getting to the store, be sure to walk over and see the Dodger letters on the fence with the view of LA before heading in.
The Store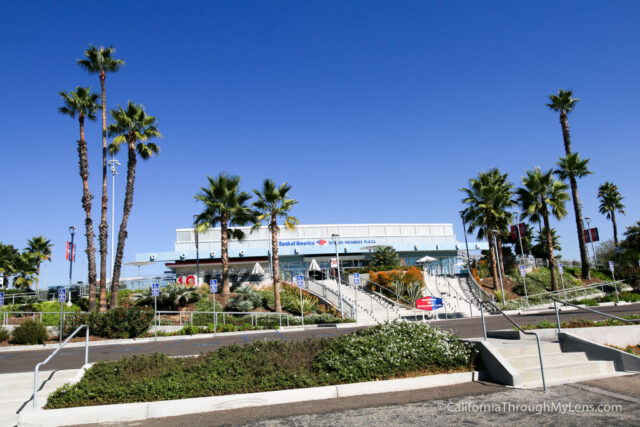 The parking lot only had a dozen or so cars when I went, and it is never very busy.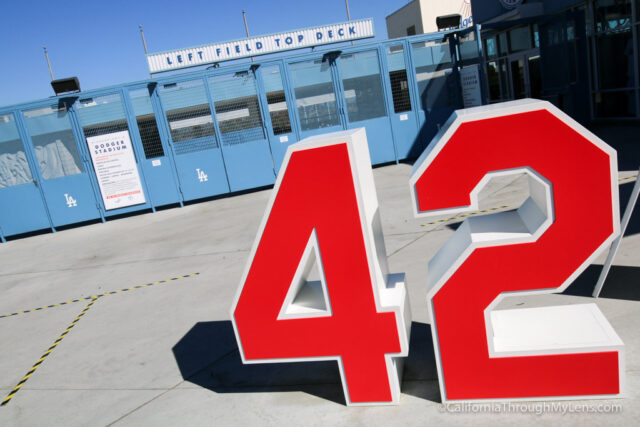 Heading up the stairs, you will see the numbers for many famous players and can visit the team store.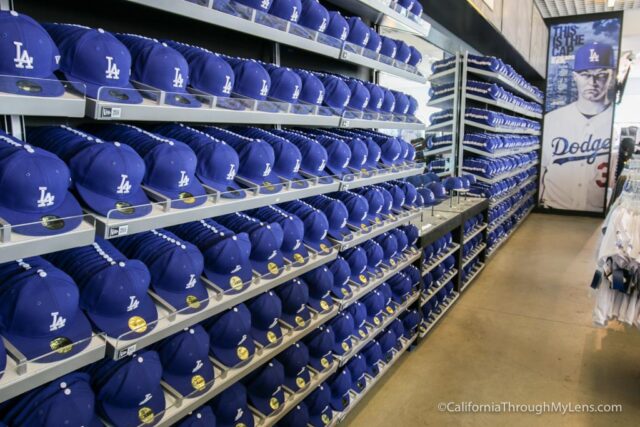 The store has everything you would anticipate, like hats, shirts, beanie babies, etc.
Upper Deck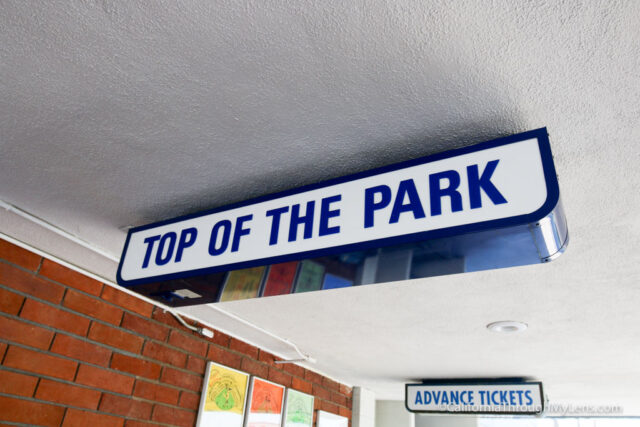 Heading out the back of the store will take you to the upper deck, which is the highlight of this adventure.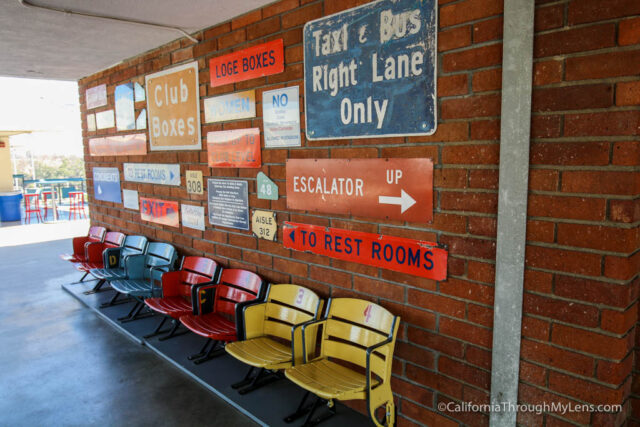 The upper deck is generally open, and you can sit in the stands and just take it all in.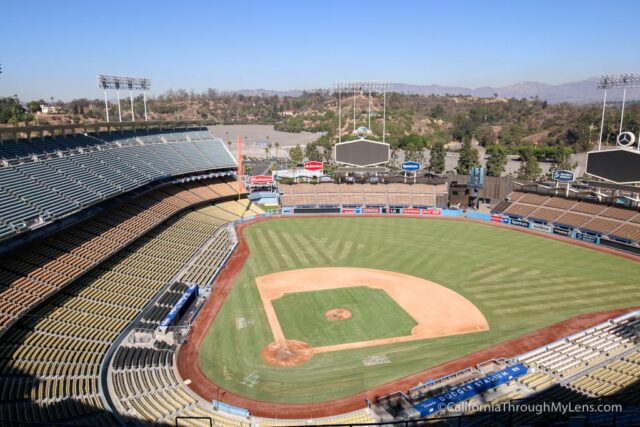 I even saw a few people with picnic lunches who came and ate while looking over the stadium.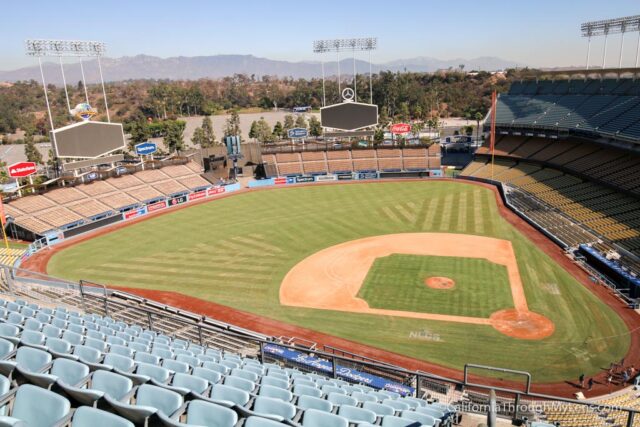 I was one of only a half dozen people here, and it was so fun to be able to walk around and see all the angles down towards the field.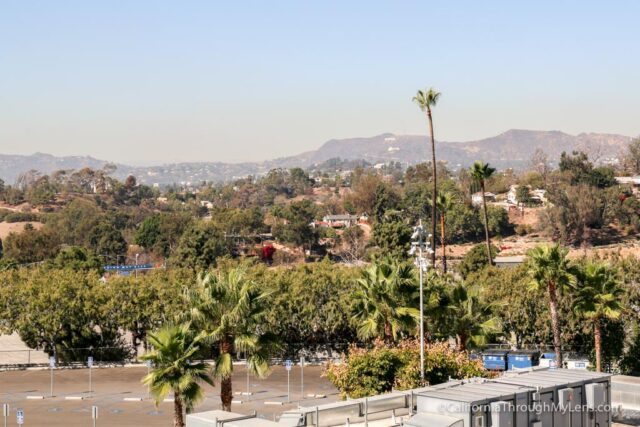 After hanging out and exploring for 30 minutes, I packed up and headed out. Here is a video that shows my time there.
All in all, this is a fantastic spot in Downtown LA for a small adventure. If you are a fan of the Dodgers, you will probably love this; either way though, add it to your list and let me know what you think. Also, be sure to hit up Guisados for food before heading into the stadium.