Rose Valley Falls Trail: A Nice Waterfall Outside of Ojai
Rose Valley Falls is a short hike to a nice, 100-foot waterfall about 30 minutes outside of Ojai. The hike is beautiful and suitable for the whole family as it is 1 mile round trip. Because of that, it is a pretty popular trail with lots of people making the drive out to hike it on spring weekends. Here is all the information if you want to visit this waterfall. 
Details
Getting There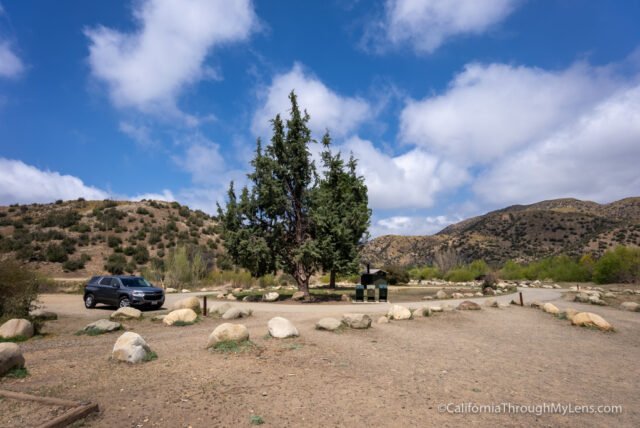 From Ojai, you will want to make your way towards Rose Valley Campground, which is about 30 minutes away. I used Google Maps and got directions to the trailhead from the All Trails listing. Once you get there, be sure to note where you can park and not block the campsite entrances. The trailhead is in between campsite 4 and 5.
Rose Valley Falls Video
Here is a video I made on my hike to Rose Valley Falls.
Rose Valley Falls Trail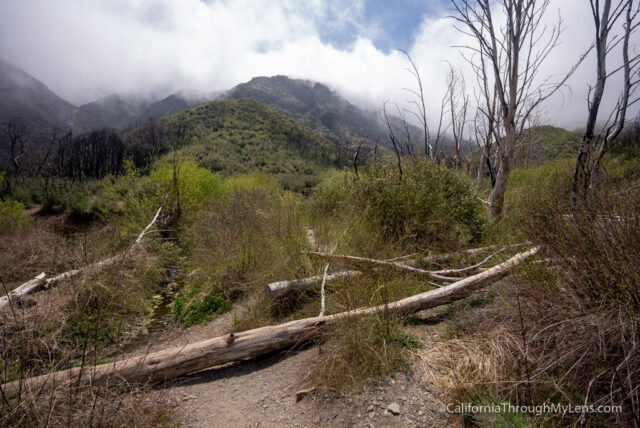 After you make your way to the small dirt path near campsite 4 and 5, you will follow this for the half-mile to the falls.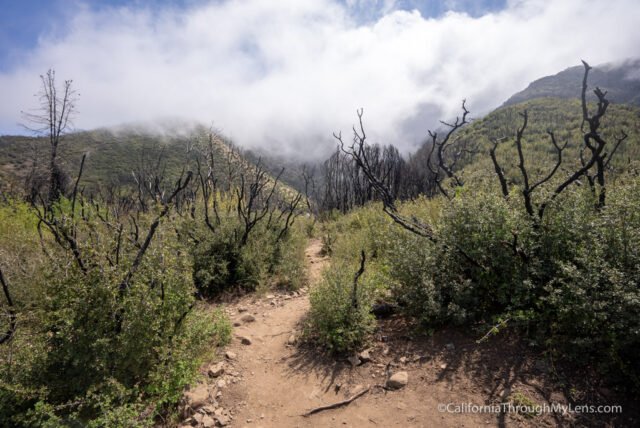 The trail was well-trodden and pretty easy to follow when we went.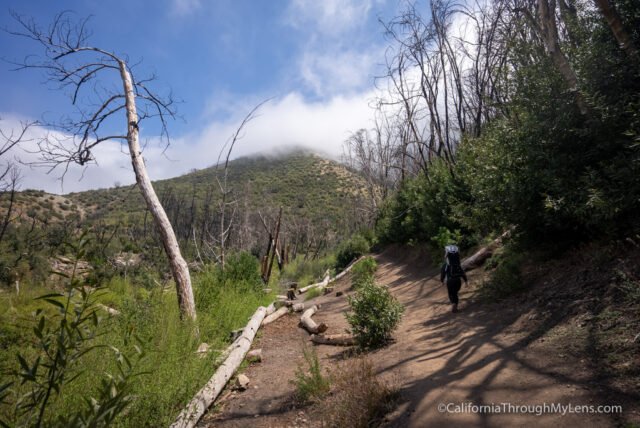 There is a small stream crossing in the beginning, but the rest of the trail is dry, and it was easy to navigate the stream crossing without getting wet.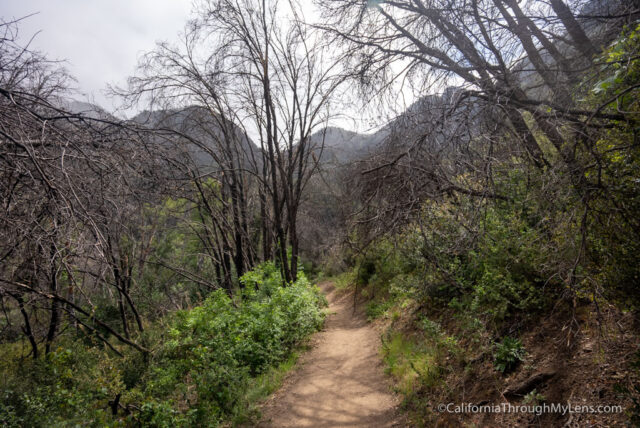 The trail has a gradual incline from here as it goes through an area ravaged by a recent fire.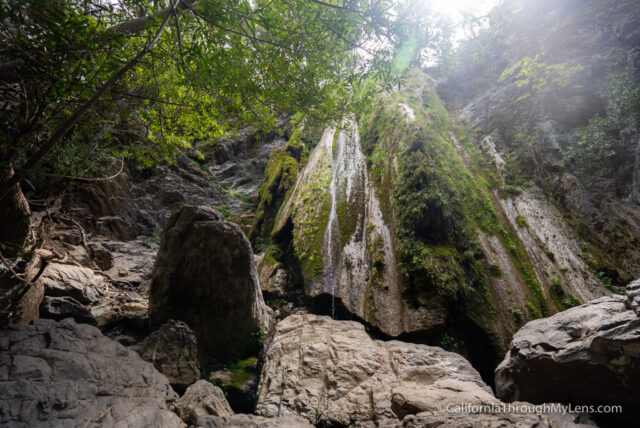 As the path goes up, you will see the waterfall coming into view. When you get to the falls, they are a lot more impressive than they look in the photos.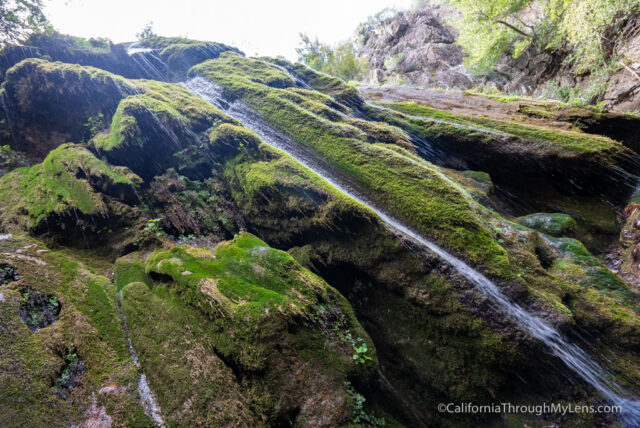 While the water wasn't flowing too strongly, it is a beautiful slow cascade over a moss-covered rock wall.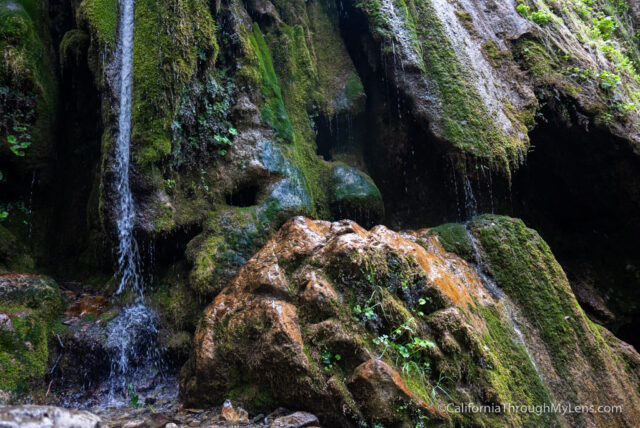 Some kids were even going into a small cave at the base of the falls, but it was too small for me to go in.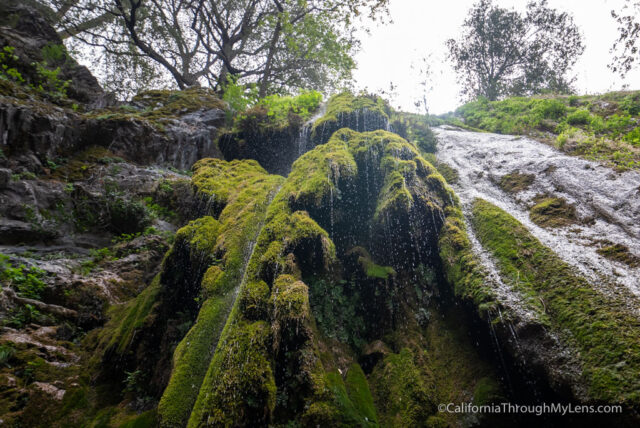 We walked all around and explored for 20 minutes before starting the hike back to the car. I believe there is another waterfall behind this that requires scrambling to get to, but I didn't do it as I was with my 7-month-old babies. You can read more about that here.
This is a nice little hike in the Ojai area, especially if you live nearby. I probably wouldn't make the drive up here just for this hike, but pairing it with lunch or coffee in Ojai makes for a nice half day.  Let me know what you think in the comments and read about all of the waterfalls I have visited here.