Lone Pine Film History Museum: Cowboys, Guns & Stagecoaches
During my time in Lone Pine, preparing for my trip up Mt Whitney, I had a couple of days just to explore the city and surrounding area. I was glad of this as I had no idea how much cool stuff this small town had to offer. From the Alabama Hills to the Lone Pine Film History Museum, Lone Pine is more than just the portal to Mt Whitney. The Lone Pine Film History Museum is a great place to soak in the rich history of the hundreds of cowboy films that were made in this area, and to relive the nostalgia of the old silver screen. At a $5 requested donation to enter, this museum has a lot of fun stuff to look at, and it well worth the cost. Here is all the information.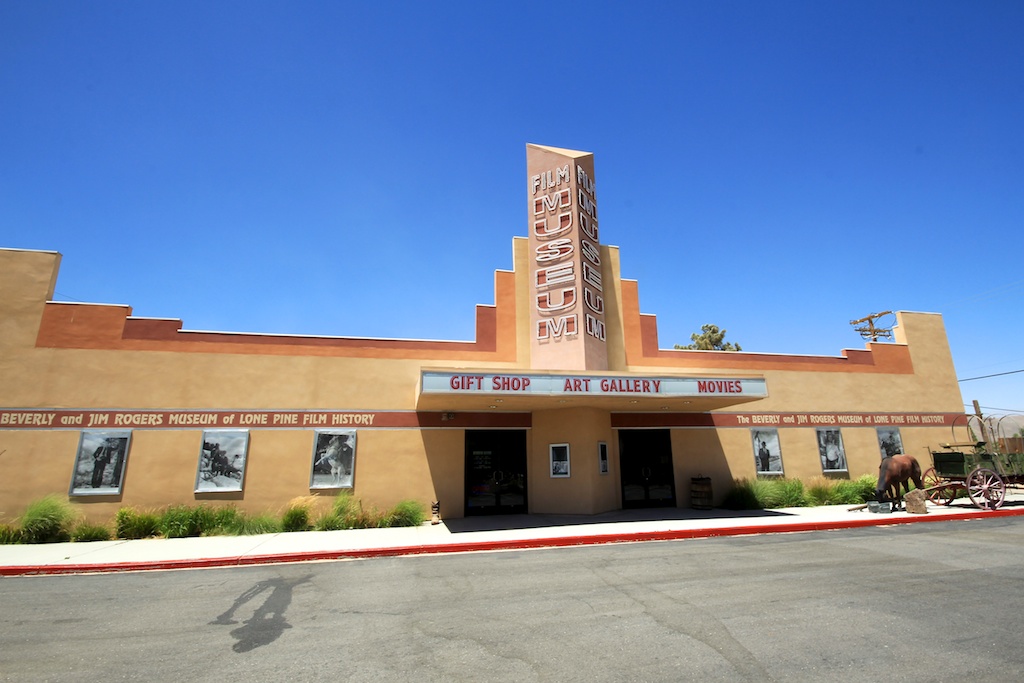 Details
Seasons Open: Open year-round, seven days a week, except for Easter, 4th of July, Thanksgiving, Christmas, and New Years Day.
Hours Open: Mon-Sat: 10 AM – 5 PM, Sunday 10 AM – 4PM
Fees: Adults $5, children free, Members of the Museum free.
I visited in 2016
History
The Lone Pine Film History Museum celebrates, interprets and preserves the film history of Lone Pine, Death Valley, and the Eastern Sierra. The museum has ten thousand square feet devoted to exhibits, interpretive projects, and displays that explain the 100-year film history of Inyo County. It also has an 85 seat theater that regularly shows locally made films on Thursday and Friday nights at 7 pm and Saturdays at 4 pm (as of 2016). The museum is the site for ongoing events, the biggest of which is the Lone Pine Film Festival every Columbus Day weekend.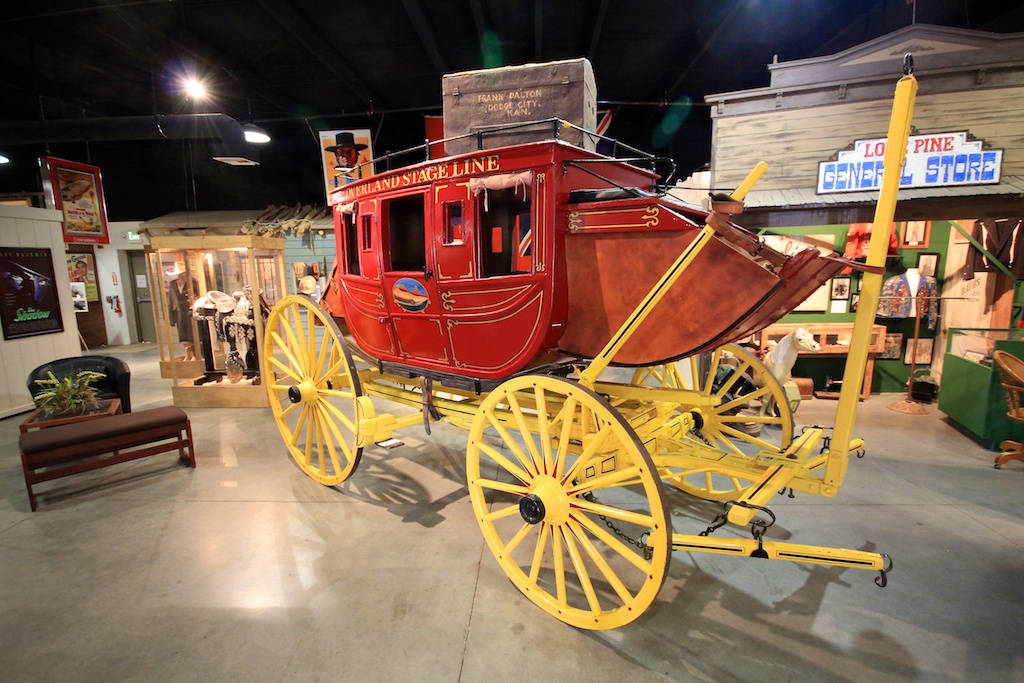 Exhibits at the museum reflect the museum's extensive collections. They include early silent films, post-war films, "eastern," science fiction such as Tremors and Iron Man, and the many cowboy heroes who worked locally, including John Wayne, Gene Autry, and Roy Rogers. All of this was made possible by a generous gift from Beverly and Jim Rogers of Intermountain West Communications Company. Other film treasures on exhibit include hats and guns of many western stars.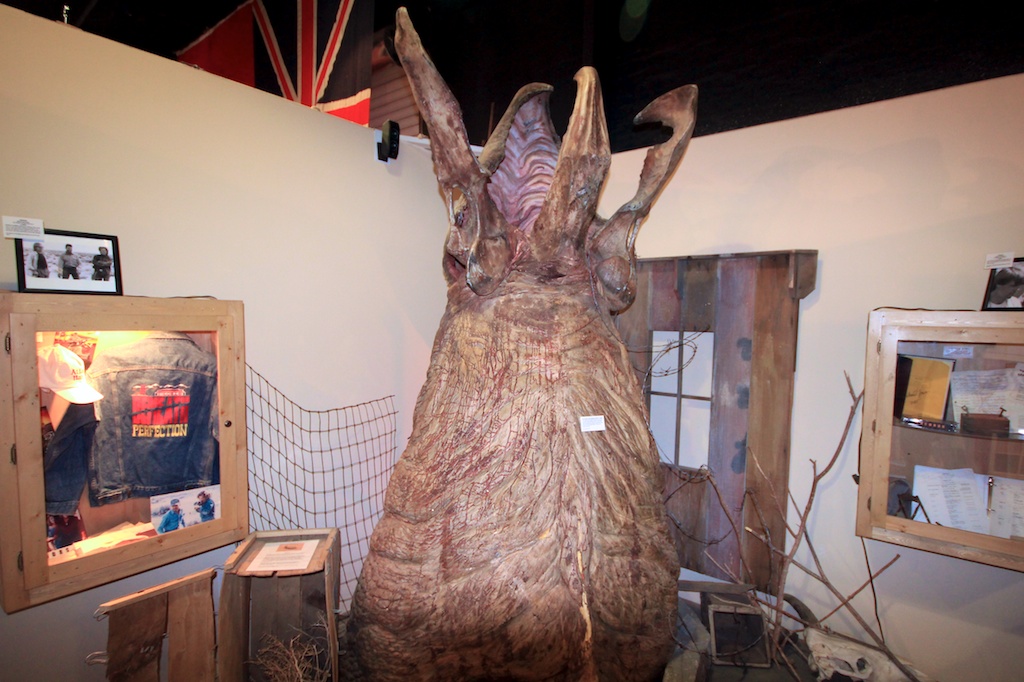 The Museum
The first thing you should do when visiting the museum is to check out the 15-minute video highlighting all of the famous movies filmed in this area as well as the beauty of the Alabama Hills. There have been hundreds of cowboy films made in that small area of the city, and this film helps you to realize how vital it was to the movie industry. Even to this day, a new Quentin Tarantino movie (Django Unchained) and movies like Gladiator have been filmed in these hills. You can check out the full film below from YouTube.
When walking around the museum, there is a ton of great cowboy memorabilia. There is a beautifully preserved stagecoach right in the middle of the floor, a collection of famous cowboy hats, and even a collection of guns.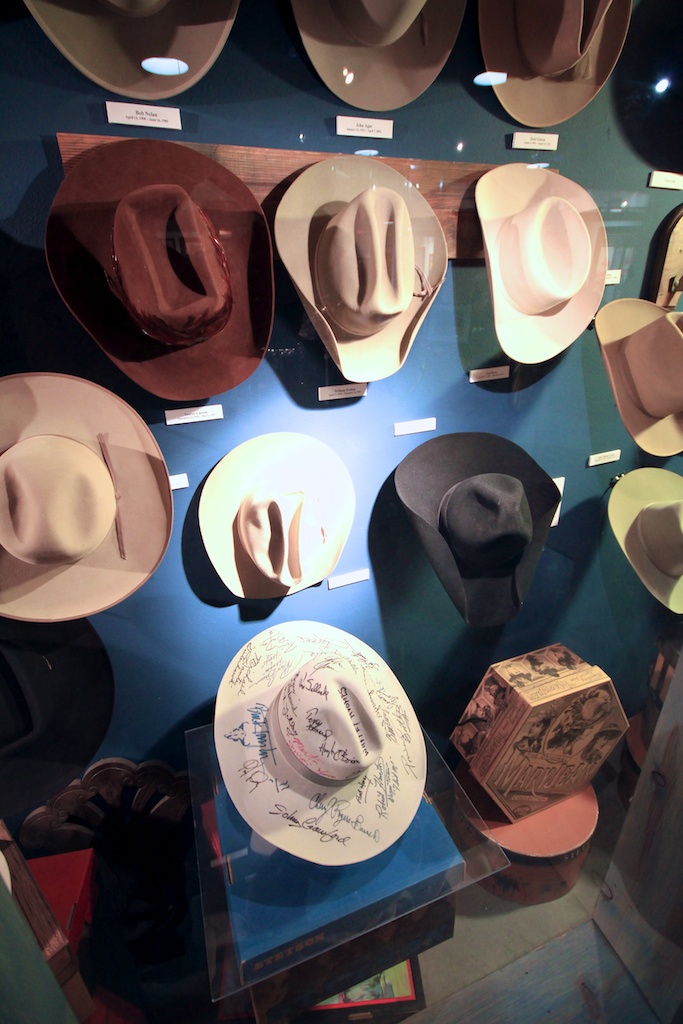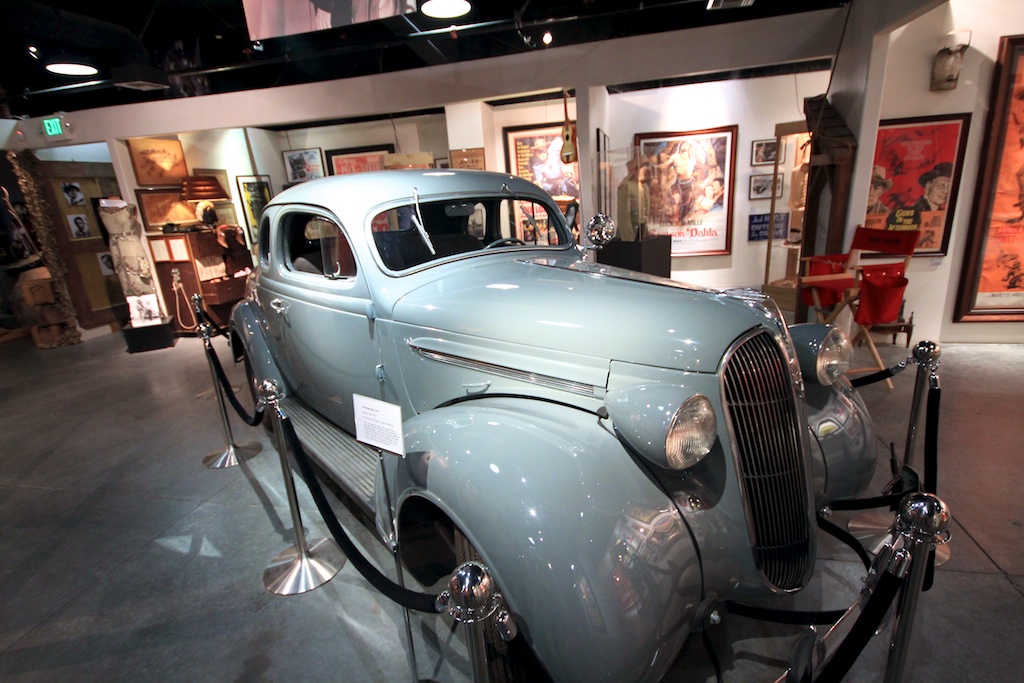 If cowboy movies aren't your thing, there is also a lot of modern memorabilia such as a signed chair for Django Unchained, items from Iron Man, and even some set pieces from Star Trek and Tremors.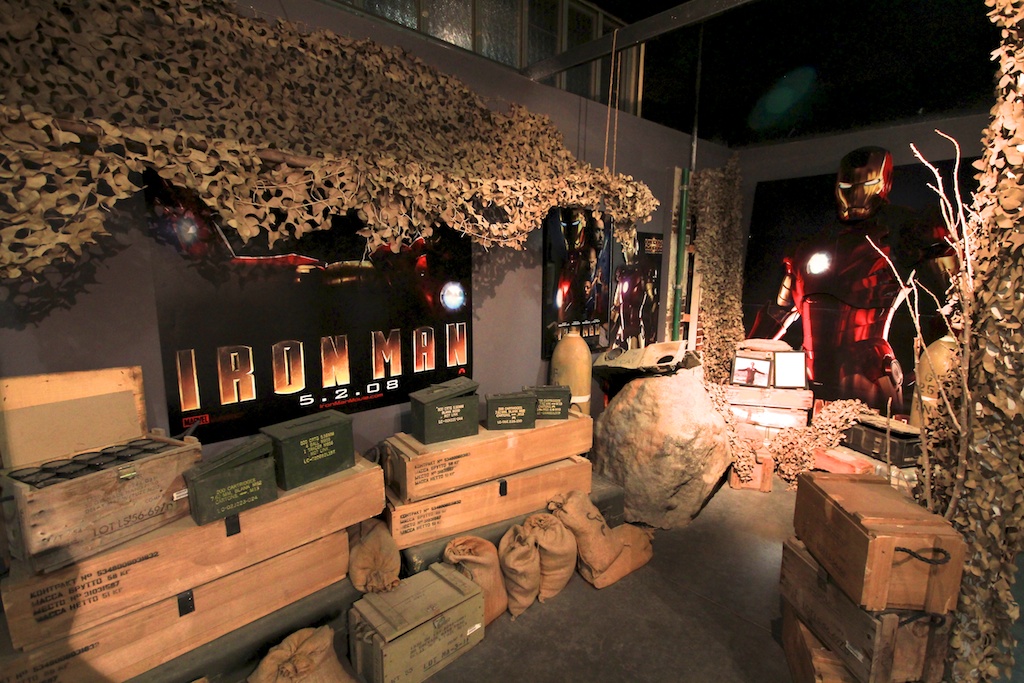 My favorite piece was the elaborate car they had at the front of the museum. It had money inlaid in the seats, guns mounted to every available piece of chrome, and a pair of antlers at the front. It was an awesome car to photograph.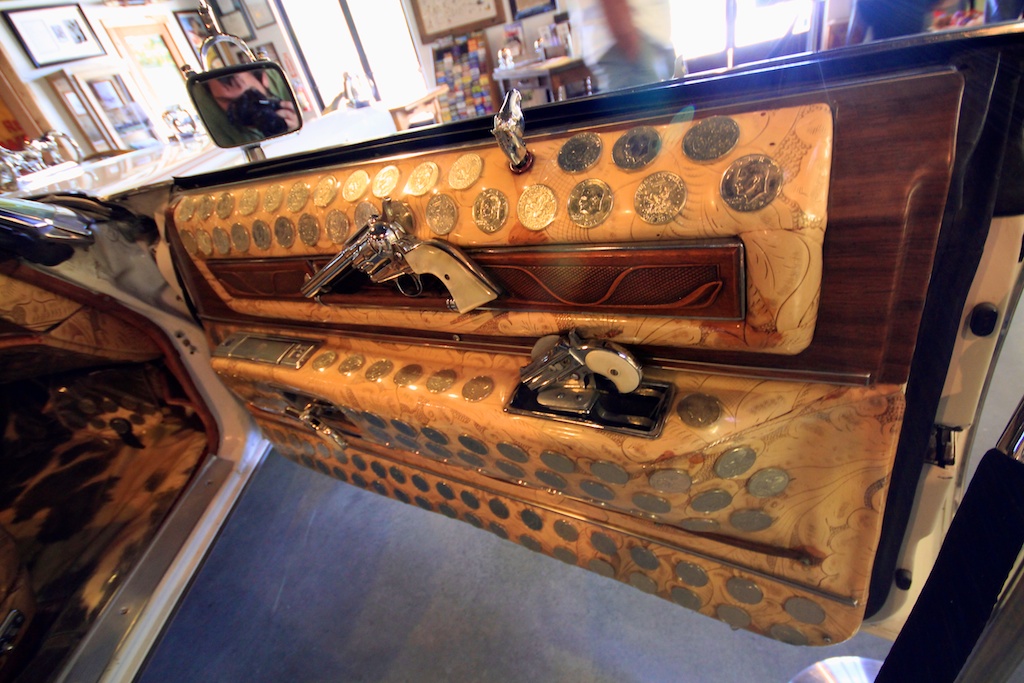 The store has a lot of great souvenirs you can take home for the cowboy in your life if you know someone who would be into it.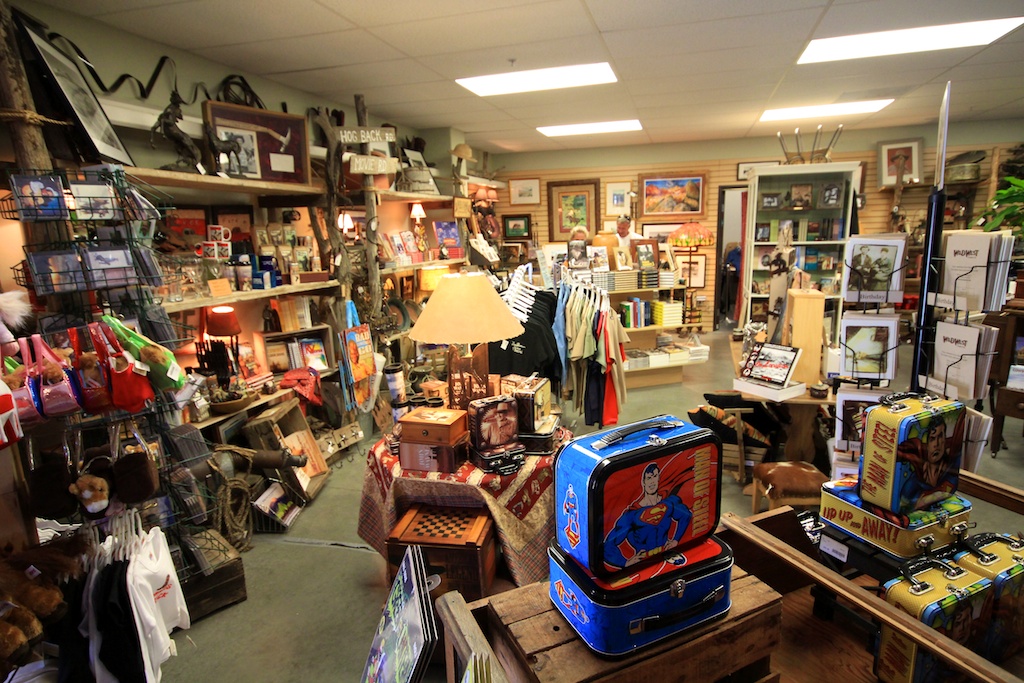 Old update from 2012: New Exhibits on Django Unchained
I went up to the museum again in August of 2012. It has been updated with a new central exhibit to the Quentin Tarantino film Django Unchained. They had the medical wagon being driven in the trailer (see it here) that had been donated to the museum, as well as a signed copy of the script by a couple of actors and the director.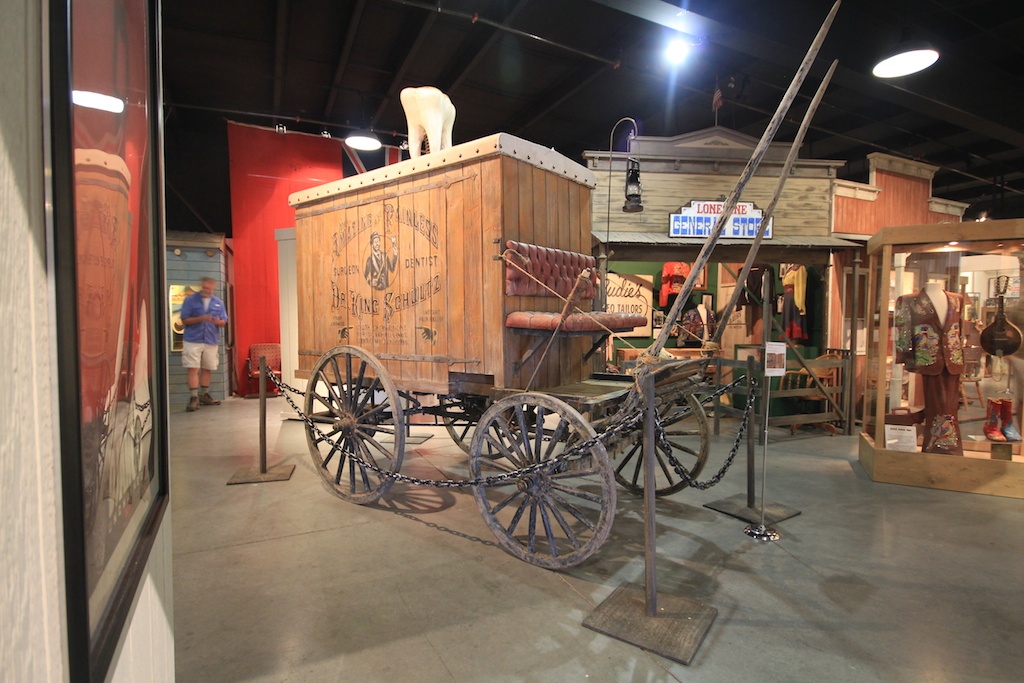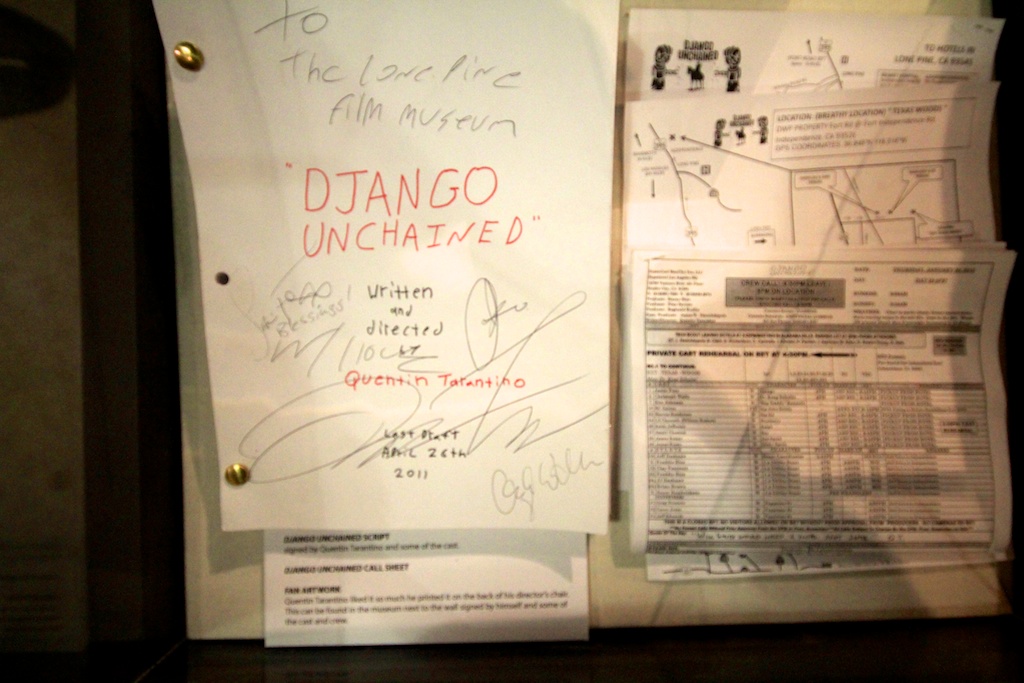 Also, the person who was working there gave us a map of the Alabama Hills and showed us where some of the main spots for filming were so that we could go check them out.
All in all it's a cool museum, and a great stop on any road trip up the 395.