Ortega Falls: Hiking to a Waterfall Right Off Highway 74
Ortega Falls is a seasonal waterfall off Highway 74 in Lake Elsinore that is only flowing when we get a good rain. During the rest of the year, it is a popular rock climbing area that people from all over Orange County visit. The hike is short, at less than a quarter mile round trip, and it is an excellent spot for the whole family. Here is all the information so you can check it out.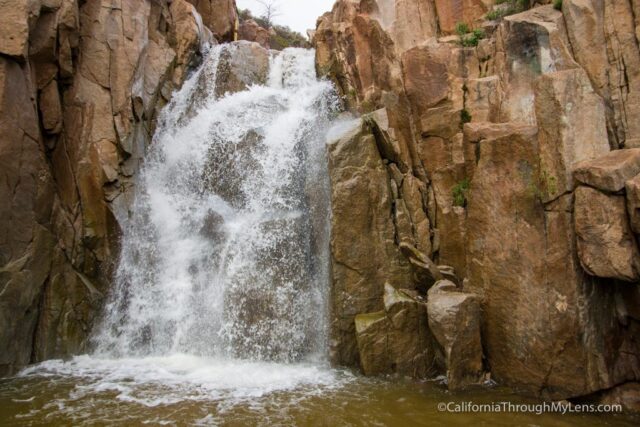 Details
Getting There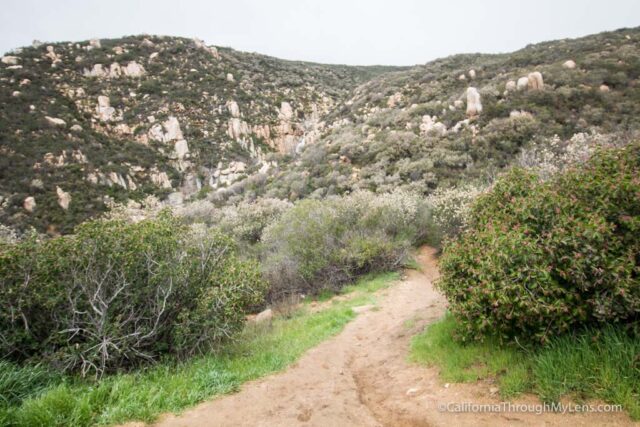 Ortega Falls is located off Highway 74 in the mountains above Lake Elsinore. Google Maps will actually take you to the turnout if you put "Ortega falls" into the app. Parking is in the dirt turnout on the side of the road, and it can accommodate about a dozen cars. Be sure to display an Adventure Pass when you park, so you don't get a ticket.
The Trail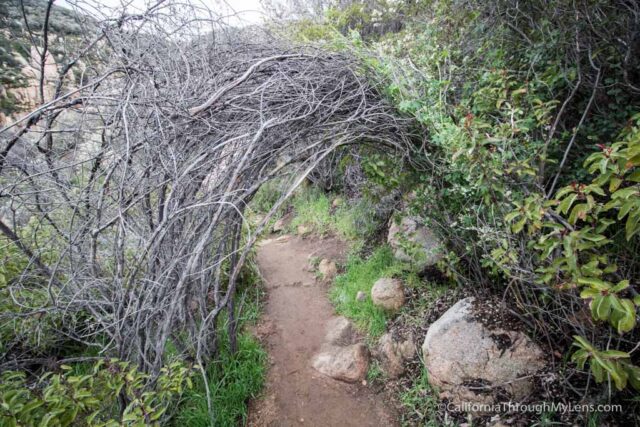 From the turnout, you should be able to see the top of the waterfall in the distance so that you know what direction to go. There are a couple of different trails that head out from the parking area, but as long as they are going along to the right, you should be good.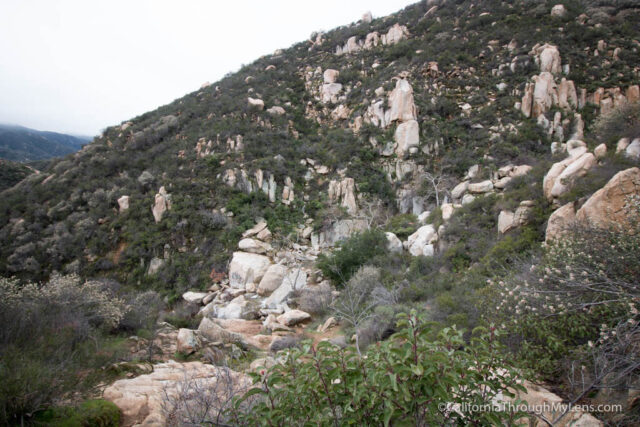 The trail is short, but you will be going around/under/through some brush on the way there. You will also need to hop over some boulders.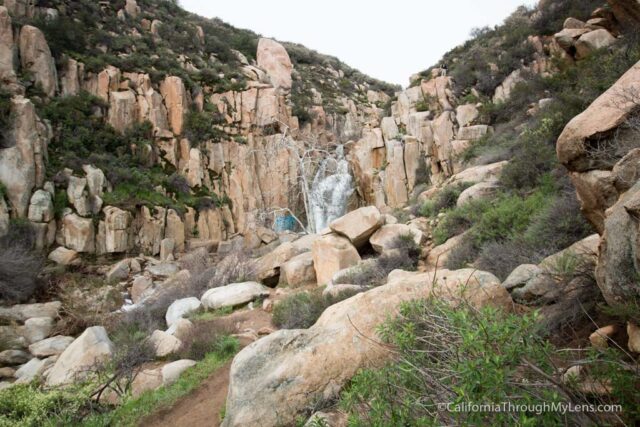 As you turn the corner, you should be able to hear the water, and the waterfall will start to come into view. Continue to hop around on the rocks till you get down to the base of the falls.
Ortega Falls
This waterfall was impressive when I went after the rain. The water was cascading down about 30 feet into the stream below.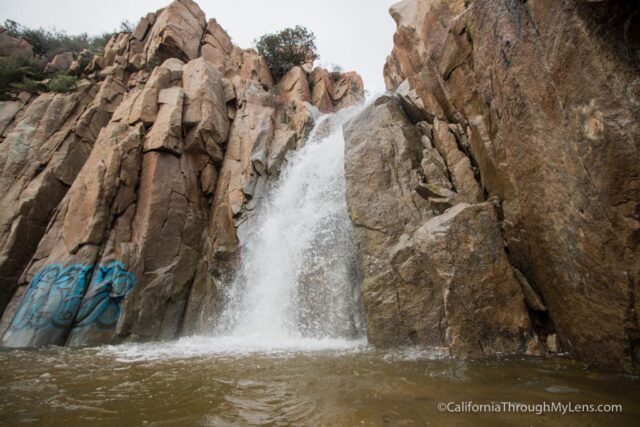 It was unfortunate that there were some pretty big pieces of graffiti on the side of the rocks, I edited them out in a few photos, but it was hard not to see them.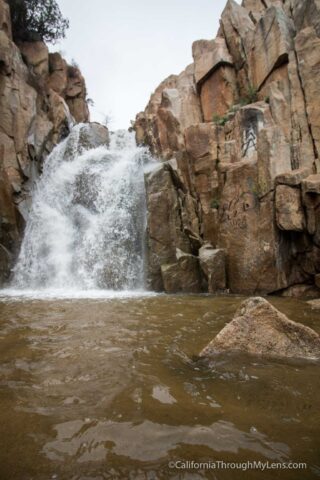 There were a lot of people here since it had so much water after the 2017 season.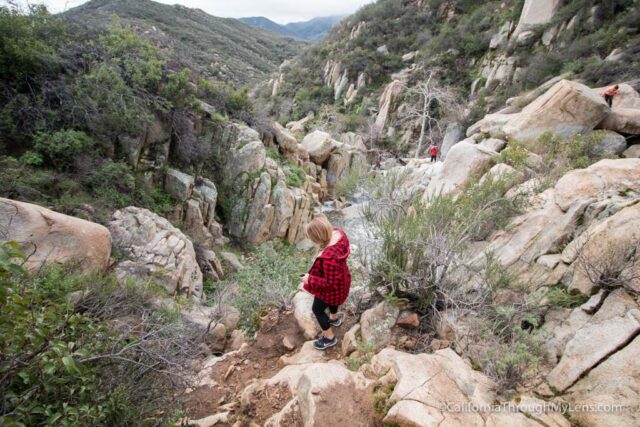 From here, we headed downstream about 5 minutes till we got to the overlook for another waterfall. If you wanted to climb down here, there was a short and steep little trail that took you to the base.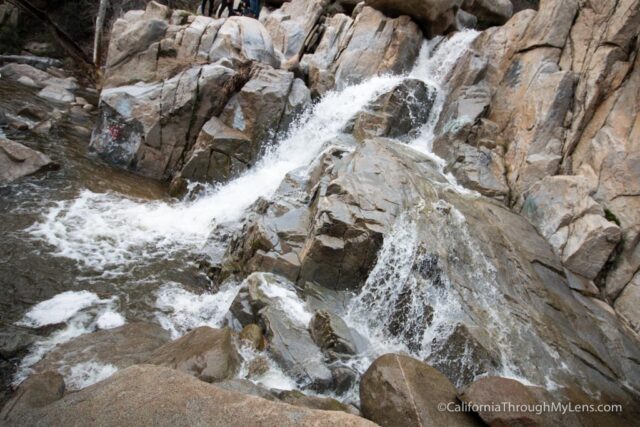 I have been to this area many times and never seen any water, so I was blown away by how beautiful it was with all of this water flow.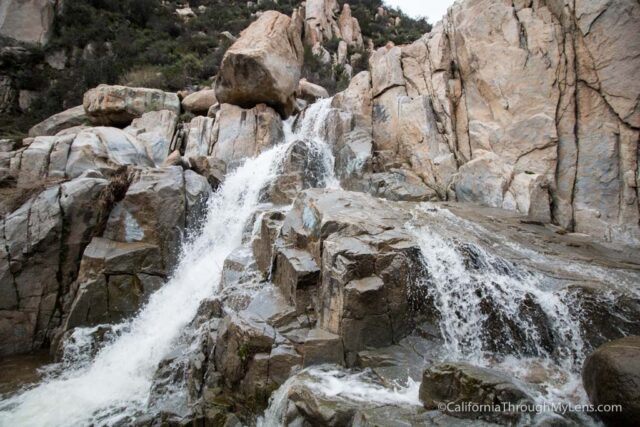 After taking it all in, you simply walk back on the path you came in on to the car.
Video
Here is a short video I made on the hike.
If you are hungry, I recommend heading to The Lookout Roadhouse for a great breakfast in the area. Be sure to let me know what you thought of this waterfall in the comments.