Scotia: Historic Lumber Town & Museum in Humboldt County
I loved my time driving the coast of California; you can read about it here, here and here. The town of Scotia is a perfect example of why I loved it as it is a quaint historic town that is off the beaten path but full of history and adventure. It was recommended to me by a reader, and I am thankful for that great suggestion. As you drive by, you will see the massive stacks of lumber from the mill that is still in use and that is your cue to get off the road and explore. All the information in this post is from 2017.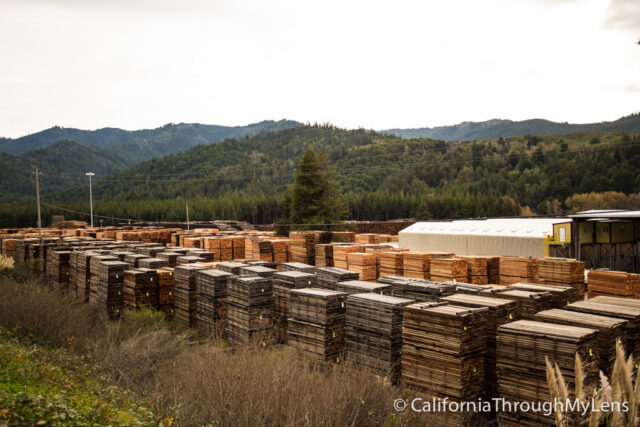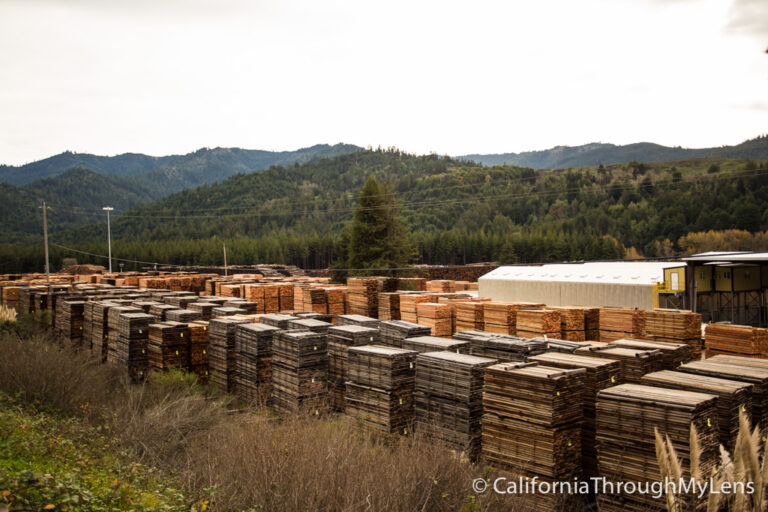 History
Scotia is a lumber town, one that was built in 1863 to house the 800 or so employees that worked in the mill. The town weathered the Great Depression, flooding, and earthquakes and is still being used as a mill to this day. The first post office was open in 1888, and the town was connected to the Humboldt Bay via railroad in 1885. Currently, the town has started to dwindle as automation, and a lack of logs has cut back the need for employees from 1,000 to 300.
The Museum
The town is one main road with a small blink and you will miss it downtown. There are a few great stops though, such as the museum you will quickly see when you drive past with all the old trains outside in the park that surrounds it.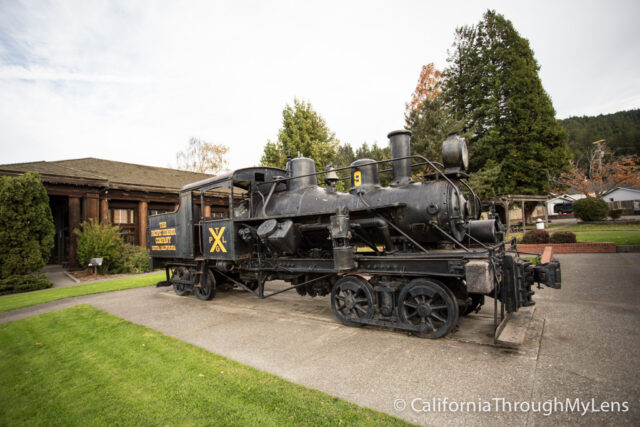 This park is a great place to bring the family as the old trains here are fantastic to explore. You can even climb up in the trains to relive your childhood dreams of being a conductor like I did.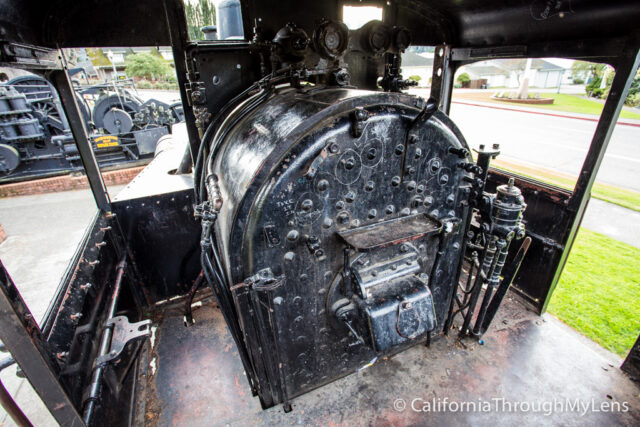 There are two main attractions in this park, a train which you can climb in and an engine which you can just admire from afar.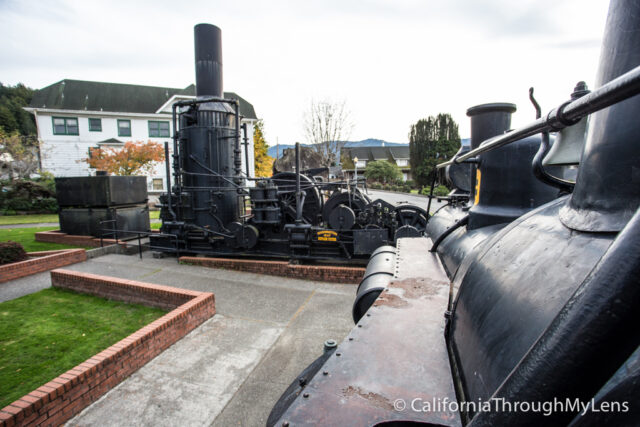 After exploring this area, you can head into the museum, which is right next to it.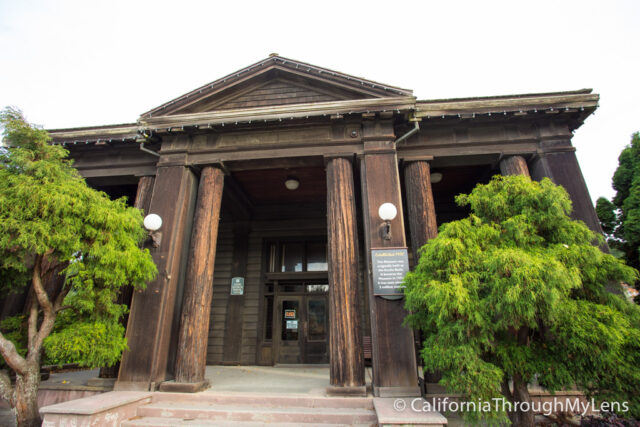 Unfortunately, when I went through the museum was closed, so I was only able to view it through the window. I read a lot about it though, and it houses a ton of old historical photos and information on the town. It is something I will for sure have to come back and explore.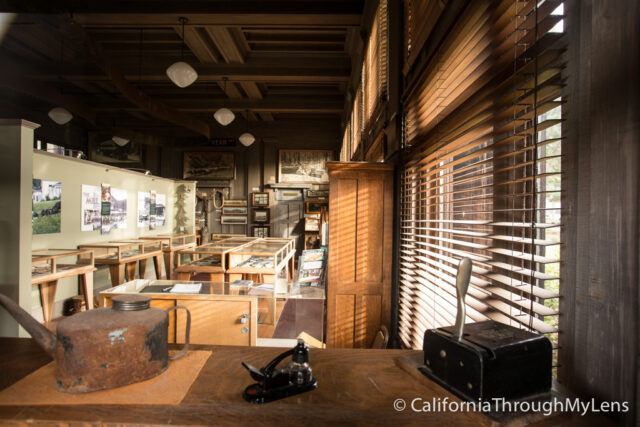 After about 20 minutes I was back in the car and on my way to the next stop. Scotia is a beautiful town with a lot of history related to the California logging industry. I highly recommend you stop on the way through and check out the old trains and the museum. Be sure to leave a comment if you have other suggestions of what to see in the city.