Phantasma Gloria at Randyland in Echo Park
In a small inconspicuous neighborhood in Echo Park sits a beautiful bottle art installation made by one man named Randy. I got the opportunity to take a tour of the spot, but you can see it all from the street, so it is always ready to be viewed, here is all the info.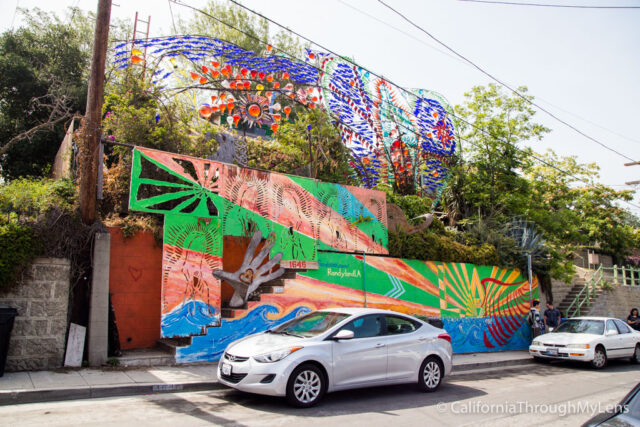 Details
Normally can only view it from the street

If you put this address in your GPS, you should be able to find it: 1646 Lemoyne Street, Los Angeles, CA
Information from my visit in 2017
History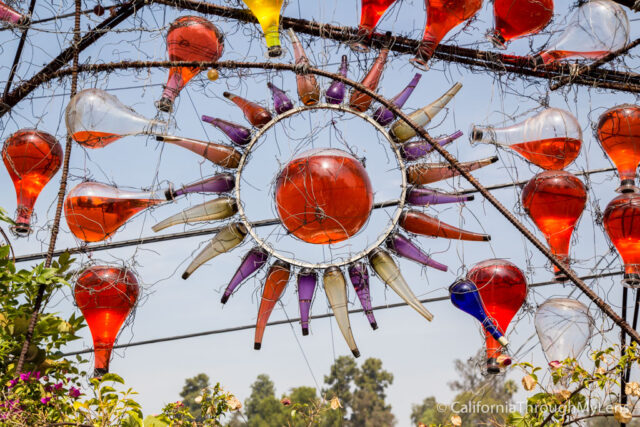 When Randy moved into the house in Echo Park, he picked the area because of the unique art culture present in that part of LA, one that he assumed would be ok with his bottle art. Inspired by Simon Rodia from the Watts Towers, this installation has been a labor of love for years, and during that time, he has only had one person complain. The complaint was because the art at the bottom was not matching the style of the art above. People have come from all around to see his art, and it has been featured in newspapers and magazines around the world.
Getting There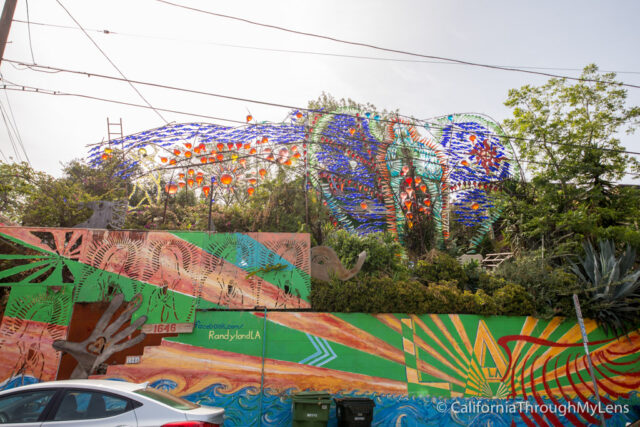 When driving up the almost one-lane street, you will see a 50-foot section of wall covered in colored paint, complete with an LA sign and a sign that beckons you to look up and see the bottles.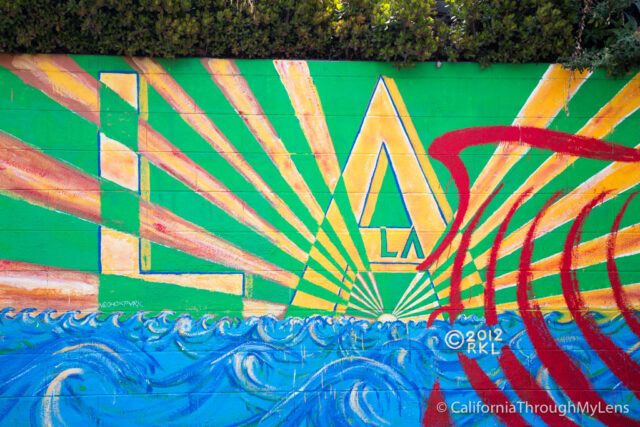 This is your cue to find a spot to park your car or just to look out the window and admire it before heading on. Like I said, you can't get any closer than this, but with a zoom lens, you can grab some good photos.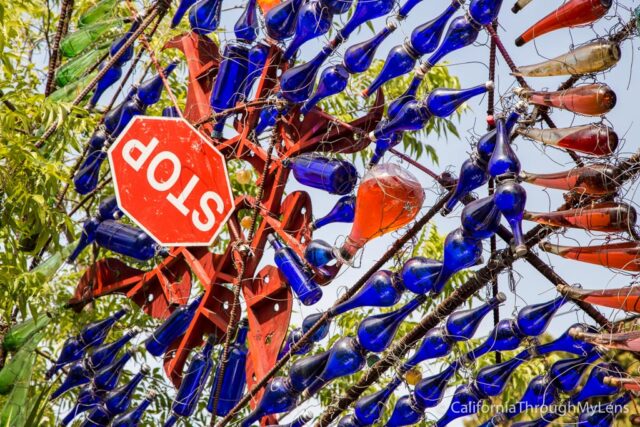 The installation is basically just bottles full of water, some of the bottles colored, and some of the water inside colored so that it can change if needed. They are attached to rebar and set up in a way that reflects the sun in the strong morning light.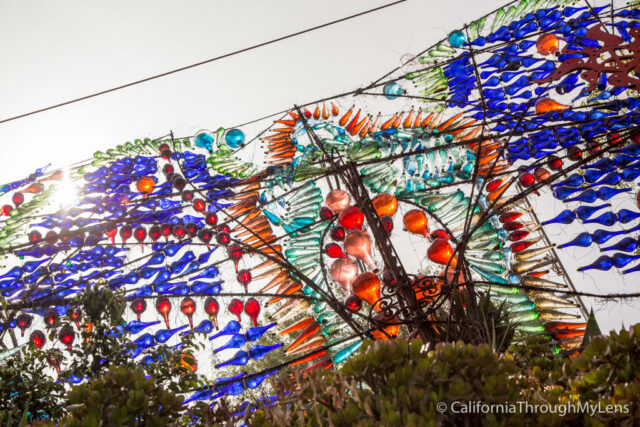 The best time to visit this installation is in the morning light, around 10 AM on a sunny day. I asked where the glass was from, and some of it was blown by him over the years while others were picked up at the local Ikea. Apparently, they have a nice collection of glass like this.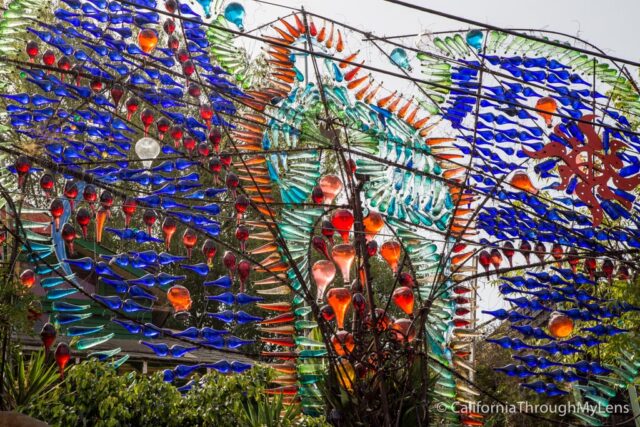 The main attraction here is the Virgin of Guadalupe, which Los Angeles itself was named after. You can see her in the above picture, complete with wings, and it is the centerpiece of the art.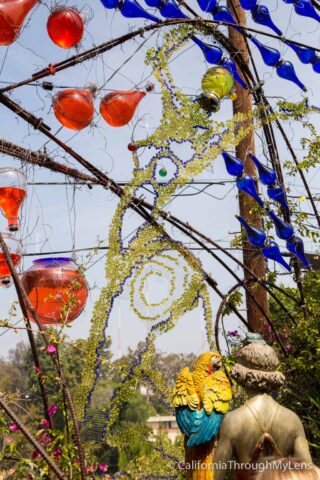 There is also a dancer in the left corner of the art as well, which is one of the other popular parts of the piece.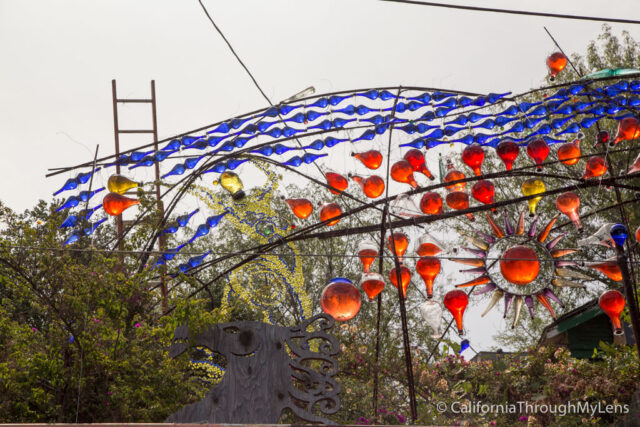 I went during a tour with Atlas Obscura, and we were able to walk up and see the art from behind. This is not a normal thing, so these views are not something that most people see, but here are a few shots from behind as well.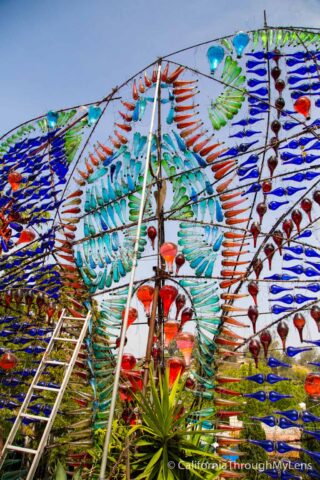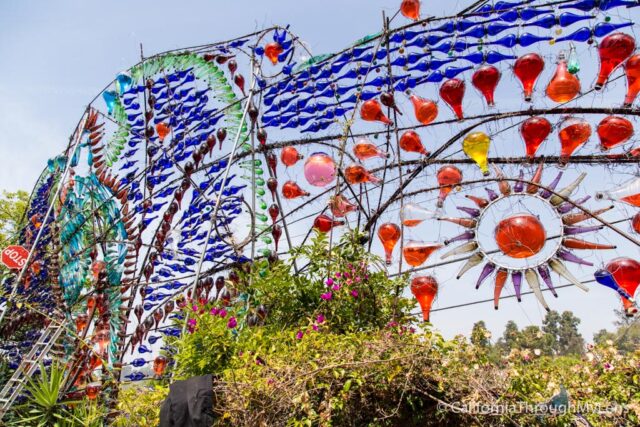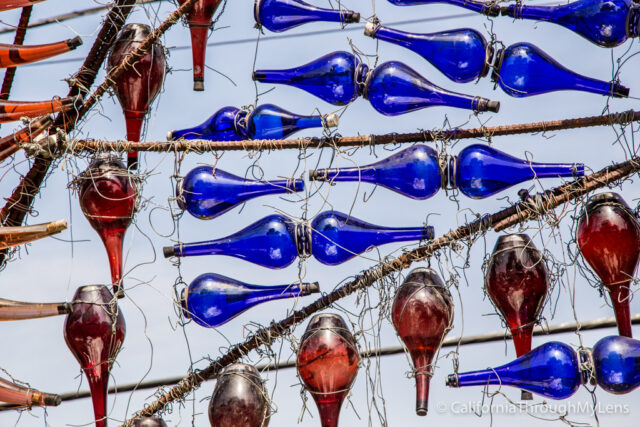 All in all, this is a fantastic spot to check out in LA. Randy himself is an awesome person and one that I was happy to have the pleasure to meet. I would recommend driving by and checking out this beautiful art, especially in the morning hours. If you are a fan of bottle art, be sure to check out the Bottle Tree Ranch in the desert as well.