Pioneertown: A Cowboy Town Created for Movies
I had the opportunity to go to Pioneertown six months ago but just found the photos that I took from the town. This day was full of adventure with Pappy and Harriet's, Desert Christ Park, and Tahquitz Canyon waterfall, so it must have got lost in the shuffle. That being said, Pioneertown is great. Walking the old main street, eating at Pappy's or staying in the hotel, and checking out the spring gun show, all give you a glimpse into what life was like only a century ago in this vast metropolis we call Southern California. However, this town has a fun history that adds to its charm, since it was not a historic town but a town created for a movie set. Here is all the information.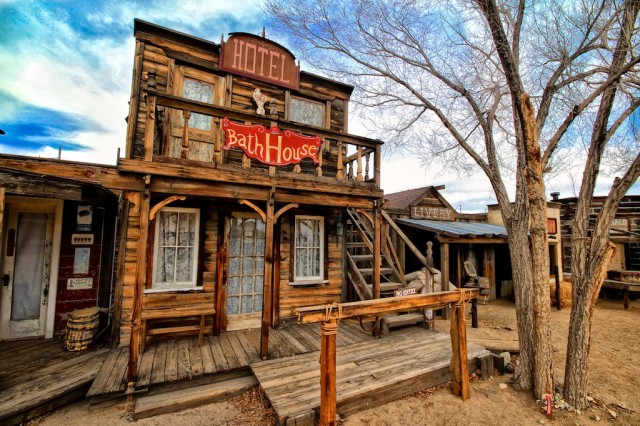 History
In 1946, Pioneertown was founded by a group of Hollywood investors with dreams of creating a living movie set — an 1870's frontier town with facades for filming and interiors open to the public. On the outside were stables, saloons, and jails, and on the inside, were ice cream parlors, bowling alleys, and motels. Roy Rogers, Gene Autry, Russell Hayden, and the Sons of the Pioneers (for whom the town was named) were some of the original investors and personalities who helped build and invent Pioneertown. More than 50 films and several television shows were filmed in Pioneertown throughout the 1940s and 1950s.
Nowadays, the town maintains that old charm by keeping up the main street that has all of the buildings on it and running shot em up reenactment groups on specific weekends to harness the style of the town for future generations.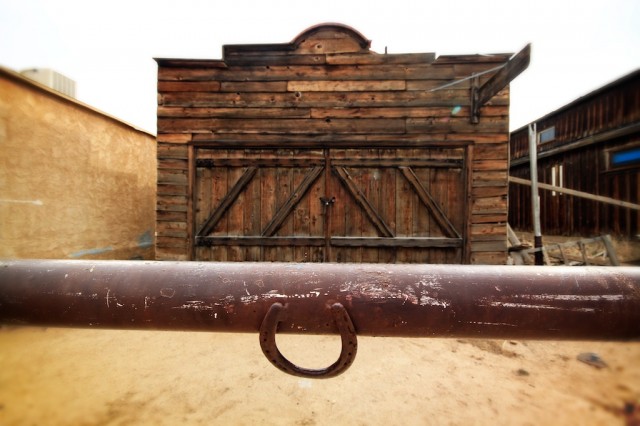 After a meal at Pappy and Harriet's, a fantastic saloon that also has concerts, I spent 20 minutes walking the streets of Pioneertown. It was a lazy Saturday in the wintertime, so there wasn't a lot going on, but I was able to take a lot of fun photos. Check them out below.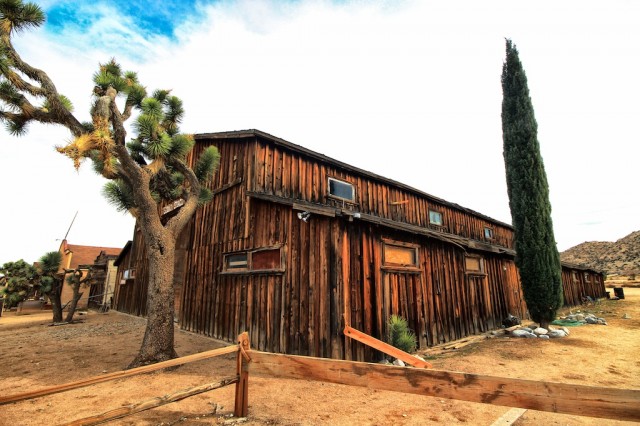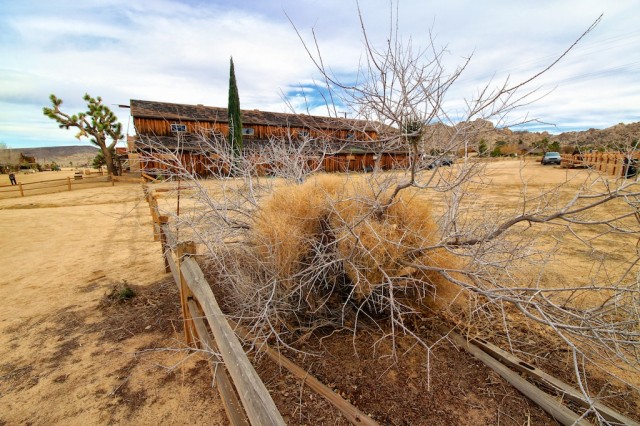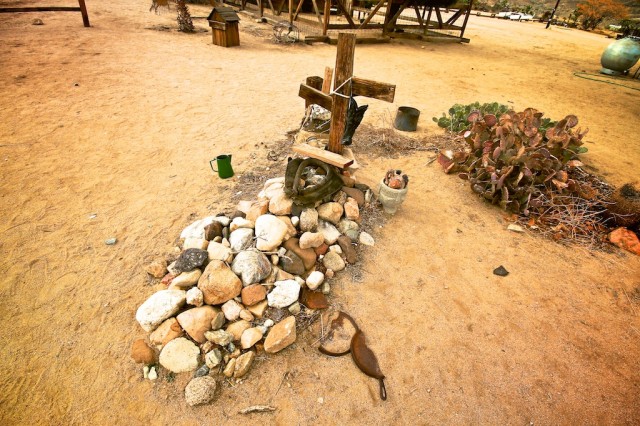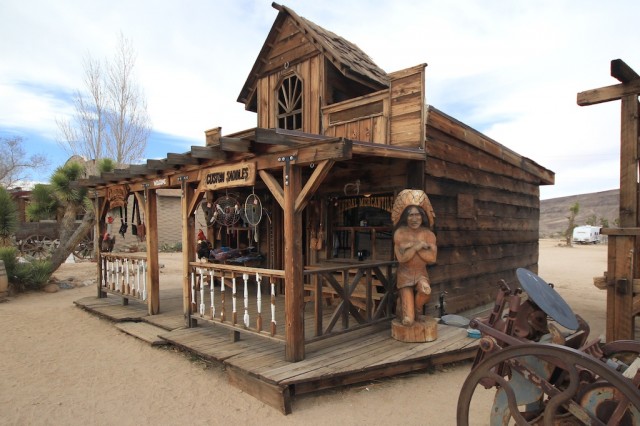 Here is the shop mentioned above that looks old on the outside but is actually a bowling alley (doesn't seem like it is still open).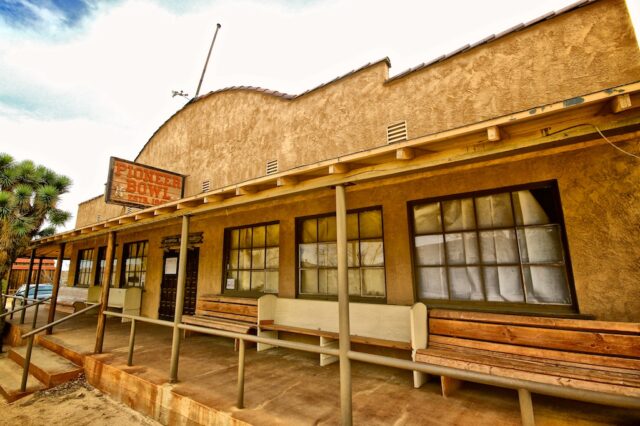 The exterior of the motel was one of my favorite parts as it had an old stagecoach and a bunch of unique props. I have to imagine if you are a fan of the cowboy lifestyle, this would be a fun place to spend a night.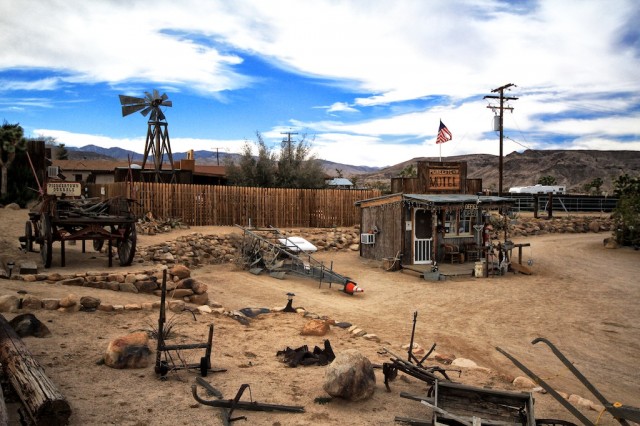 I wish I had more to report from this unique piece of history, but I was there on a day when almost nothing was open. Even though that was the case, I still loved walking the old street and just imagining the fun movies that were filmed here in its heyday. I would recommend a visit and a meal if you are looking for something fun to do out in Yucca Valley, make sure to leave a comment or get directions below.