Mountain Biking at Big Bear Mountain Resorts
Disclosure: Big Bear Mountain Resort provided my food, and bike passes, all opinions are my own.
Throughout my life, I have been a snowboarder, going multiple times every year and being crazy enough even to give myself a concussion trying to pull off jumps. Only recently did it occur to me that I have never even thought about what the resorts did when the snow season was over. Apparently, after the snow melts away, which is pretty fast in California, the resorts turn into full-fledged mountain biking arenas. These mountain bike runs come complete with trails, fire roads and single tracks offering you all the downhill adventure you could want without the tedious uphill pedaling (thanks to the chair lift).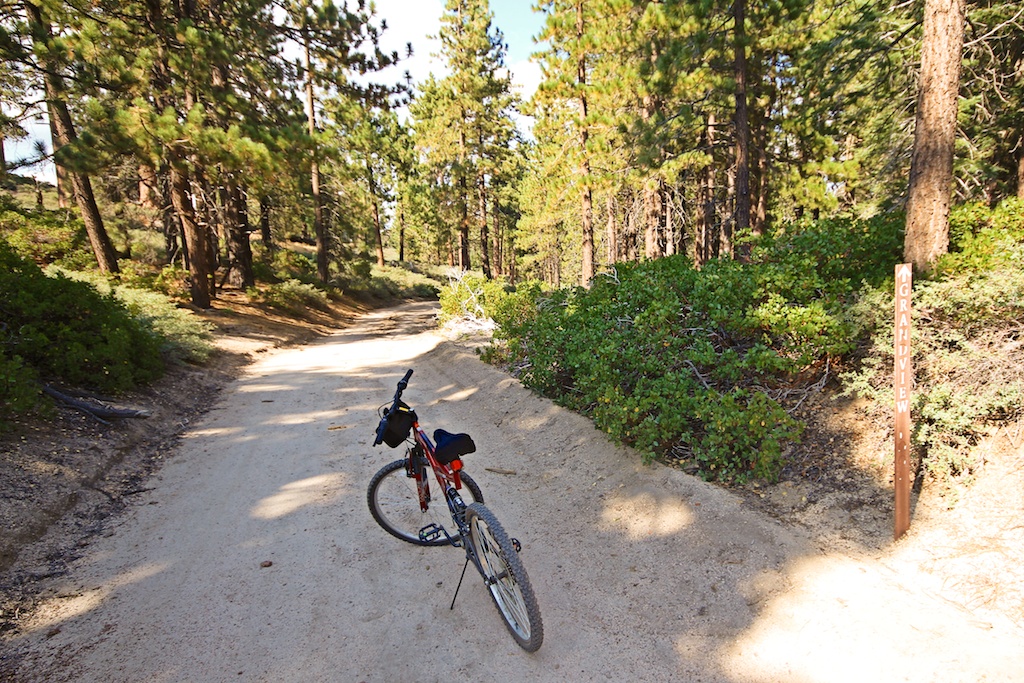 I had the opportunity to check out Big Bear Mountain Resorts (Snow Summit and Bear Mountain in the wintertime) this past weekend, and boy am I bummed I went so long through my life without experiencing the awesomeness that is mountain biking here. I mean, the lift takes your bike to the top, taking out most of the uphill climbing that comes with mountain biking and just letting you coast down the hill at whatever pace you would like while taking in the scenery. Bundle that with the View Haus BBQ located right at the top of the lift, and you have a recipe for an excellent adventure.
The Lift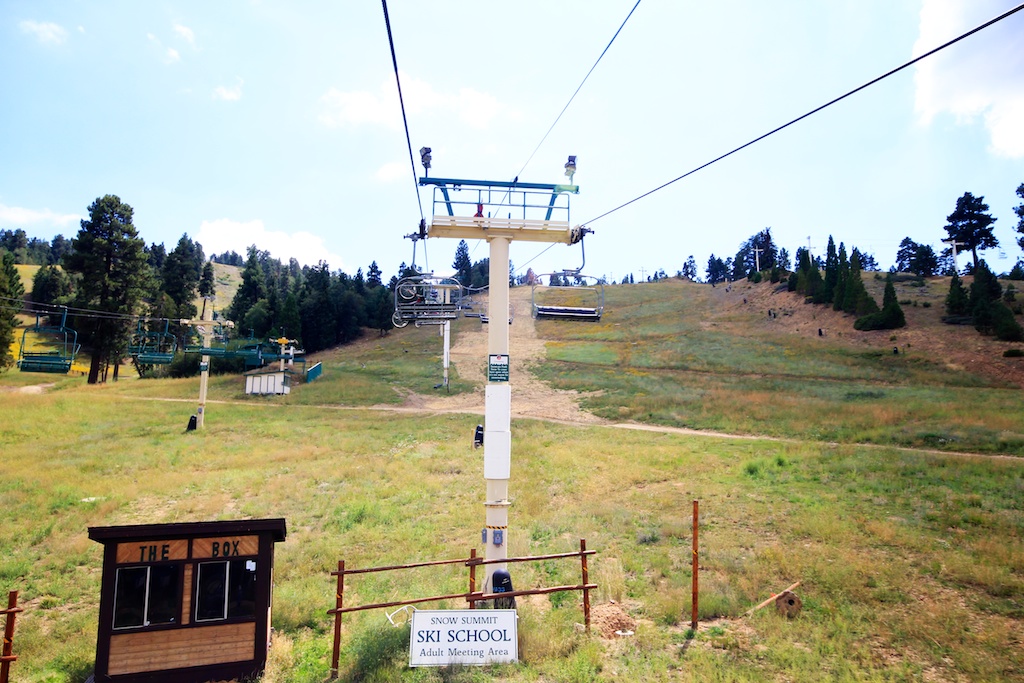 If you park in the Snow Summit parking lot, you can walk to the main lift, which rises over 1,000 feet in a little more then and a mile and drops you off at a beautiful vista that overlooks Big Bear and the resort. You can purchase the tickets right from the lift as well, and the prices can be found here.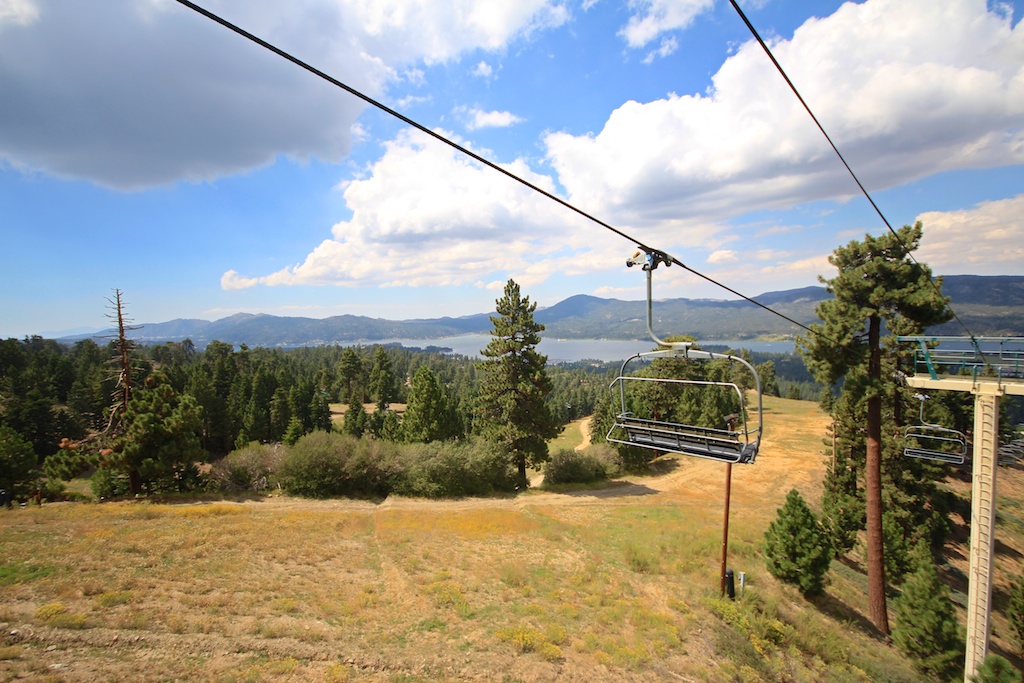 When we went, it took us two hours to get back, making one ride enough for us. This is not just an area for mountain biking, though, as you can take the lift up and hike down or take the lift up and eat, then ride it back down again, whatever suits your fancy.
View Haus Restaurant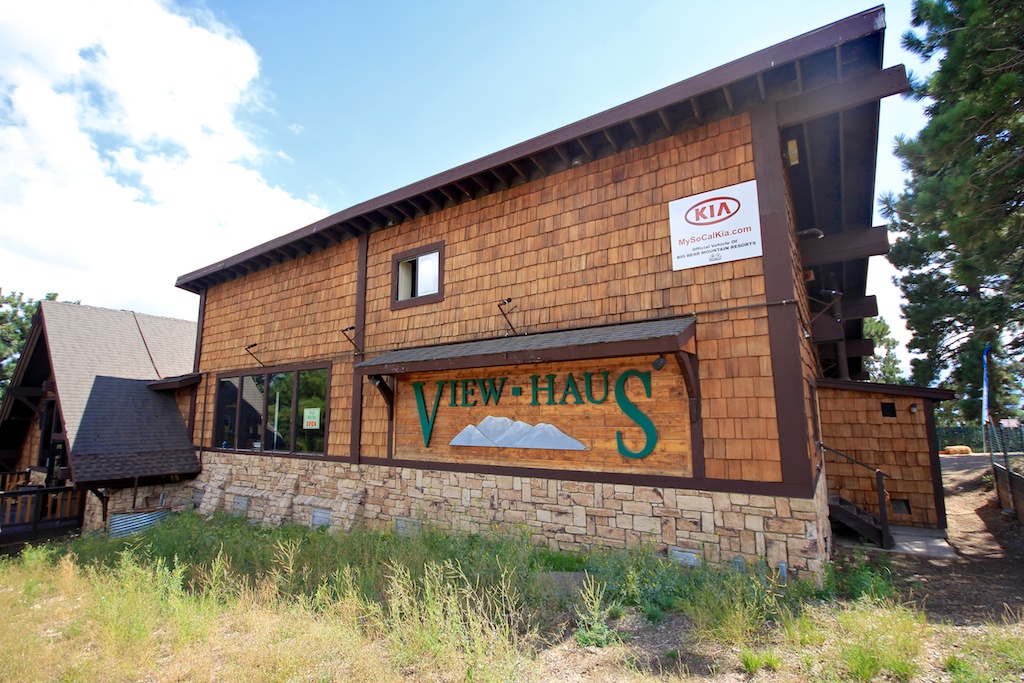 Right when you get off the lift, there is a pretty large building that houses the seating for the small outdoor BBQ known as View Haus and a place to escape the sun or snow, depending on the season. This place has a lot of the traditional entrees you would expect to find like different types of burgers and beer but also has a selection of wine and cheeses that makes for a fun dining adventure in the mountains.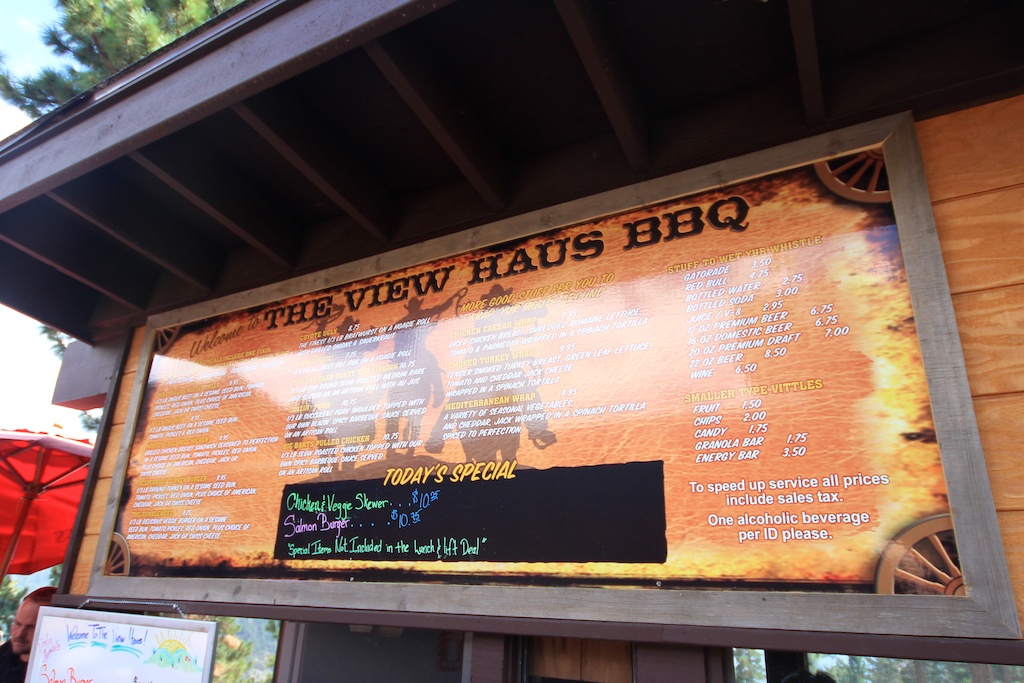 I opted for the BBQ beef sandwich, and Amie had a veggie burger, both were better than expected for a small restaurant located at the top of a mountain, and the view north of Big Bear Lake and the beautiful mountain ranges to the south made it a great experience. You can even get a lift and food ticket that gives you a trip up the mountain and 14 dollars to spend at the restaurant. For most things on the menu, $14-$20 dollars would get you an entree and a drink (as of 2014).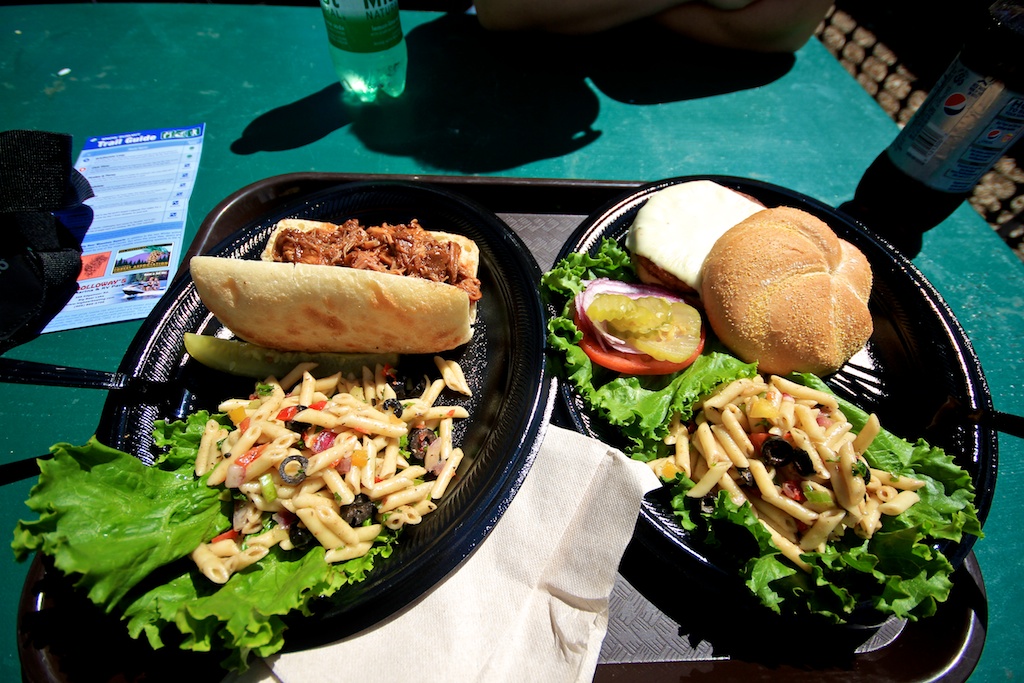 Mountain Biking
After lunch, we set out on the Grand View trail, it was rated moderate and was around 9 miles long. They estimated this would take us around 2 hours, and it took every bit of that but was an excellent experience.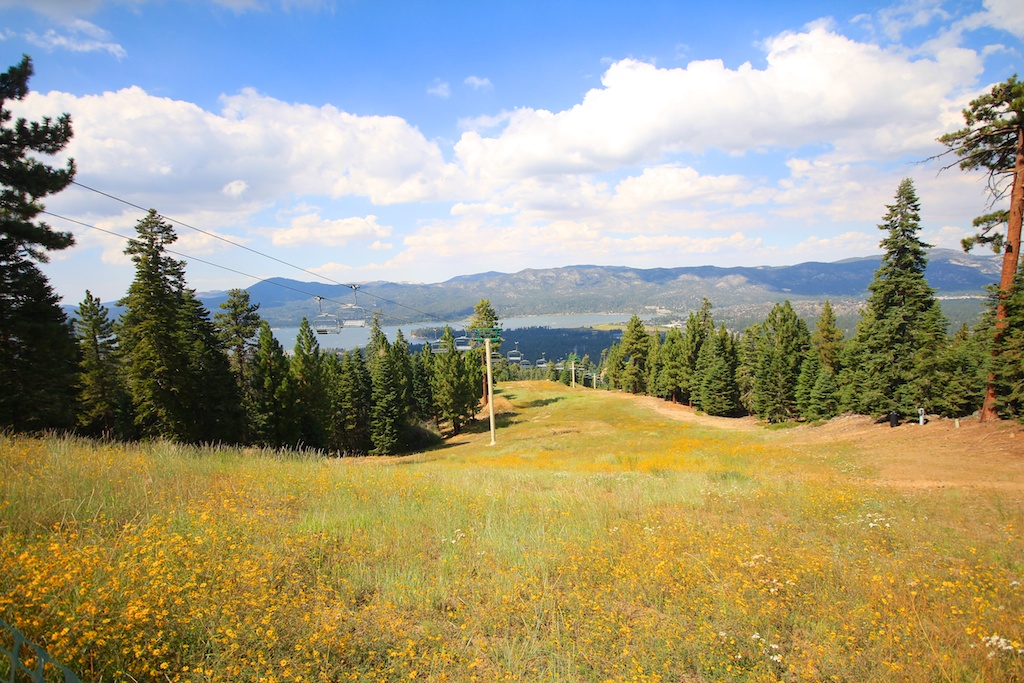 I do have to caveat it by saying I have never done anything like this on a mountain bike before, so it was incredibly nerve-racking when you dropped into the first dip and had to navigate the rocks. If you are like me, make sure you are careful and bring a helmet. Almost right after that though, you will get to a fire road that you ride most of the way, so it is less scary but still provides quite a rush.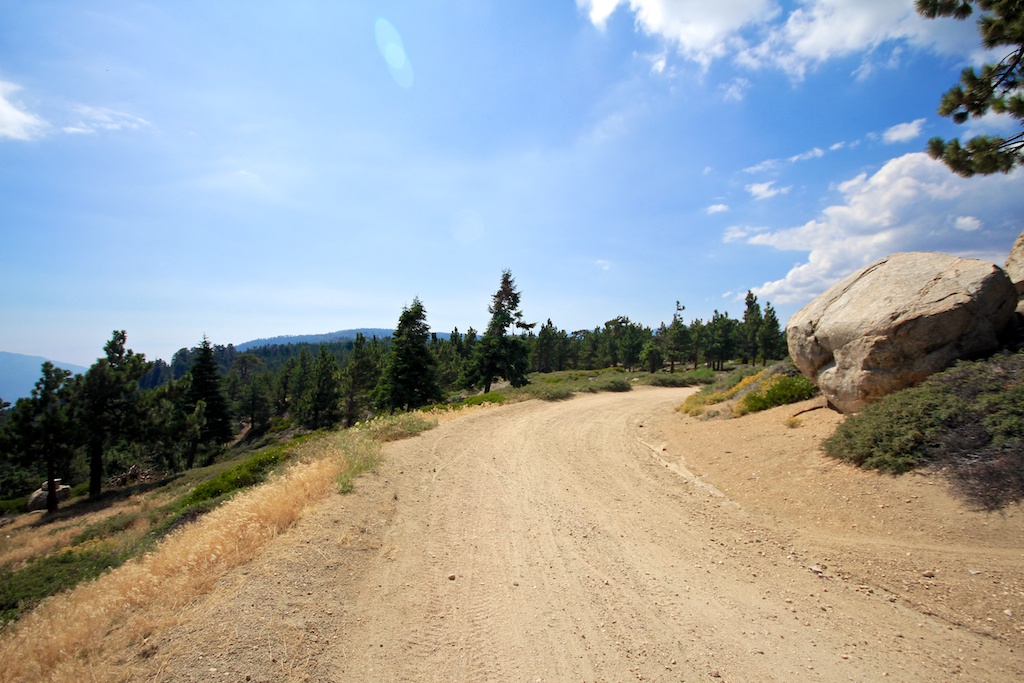 I loved this ride; it was so fun to cruise at whatever speed I wanted through the beautiful forest, rocks, flowers, and even meadows. There is so much to take in, and you will want to take your time if you are not looking for an adrenaline rush. There is also a decent amount of hills you have to go up on this trail, which I would say is about an 85%-15 % between the downhill and the uphill, but there is enough uphill to give you a real work out.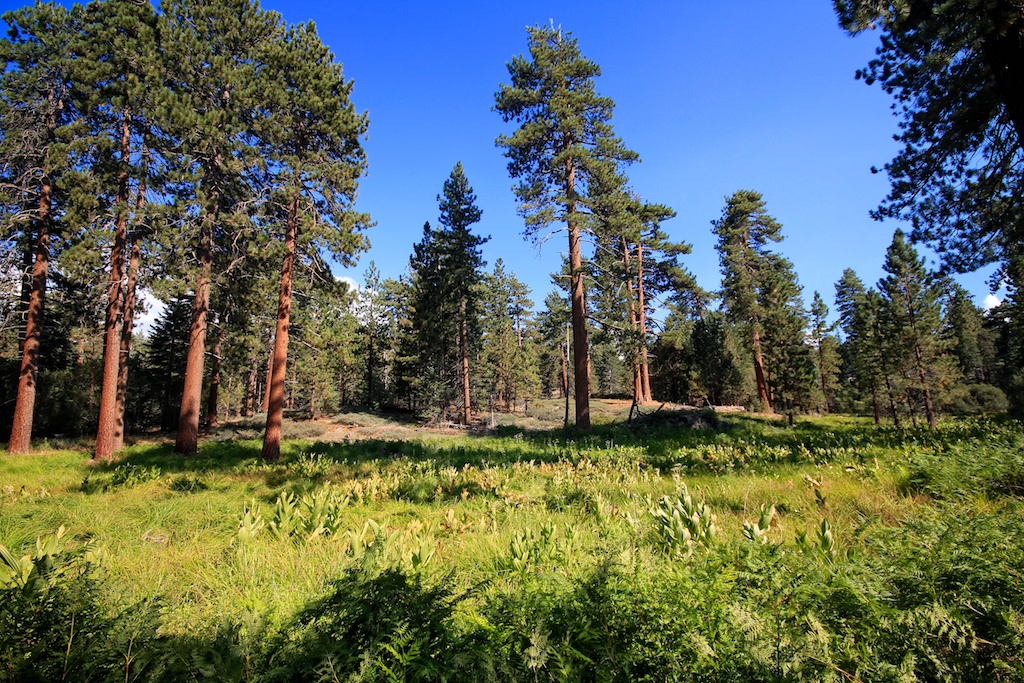 Some of the best parts for me were the vistas you can see from the back of the fire road, and the excellent single track (only enough space for one bike to go down) at the end that provided a significant amount of fun and even forced you to ride through a couple of small streams.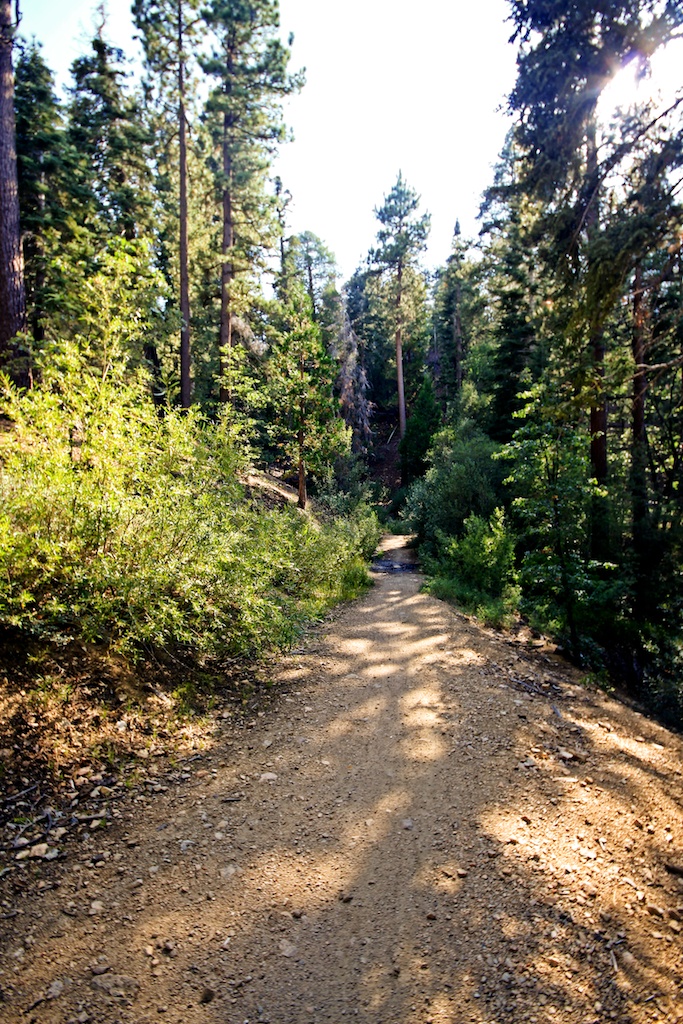 Grand View Point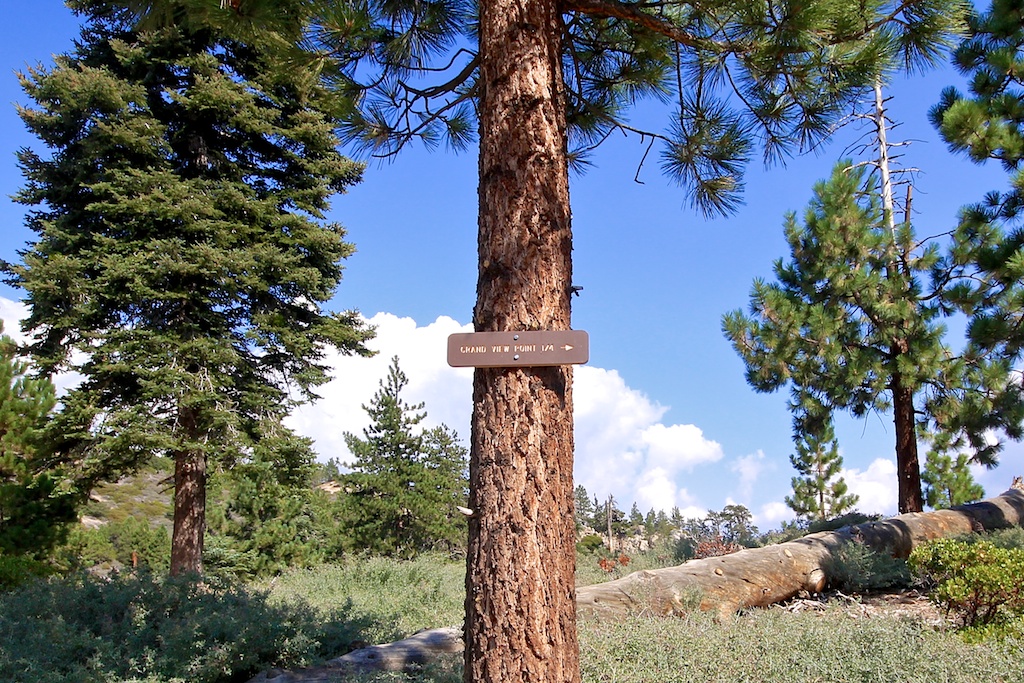 Halfway through the ride, there is a small quarter-mile trail that will take you to a lookout with an insanely beautiful 180-degree view of the valley below. It is well worth the little hike and is a great place to stop for a break as there are some log benches to relax on.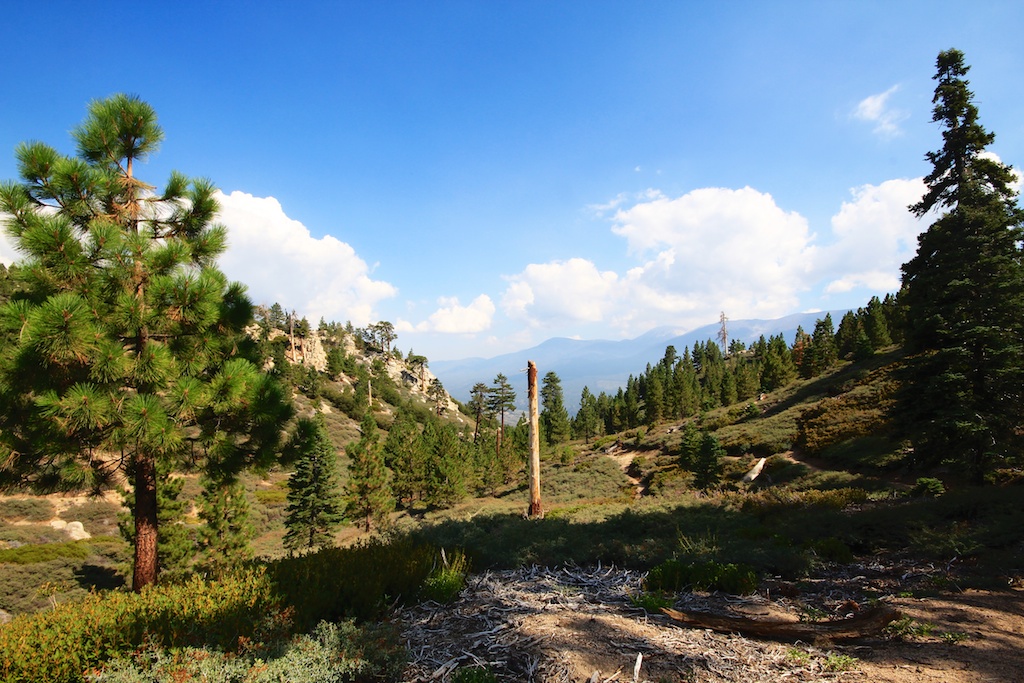 Many people even elect to make the trek to Grand View Point from the bottom as a 7-mile round trip hike with a decent amount of elevation gain. I met a couple with their dog and two friends that had made the hike from the bottom and said it was pretty tricky but worthwhile.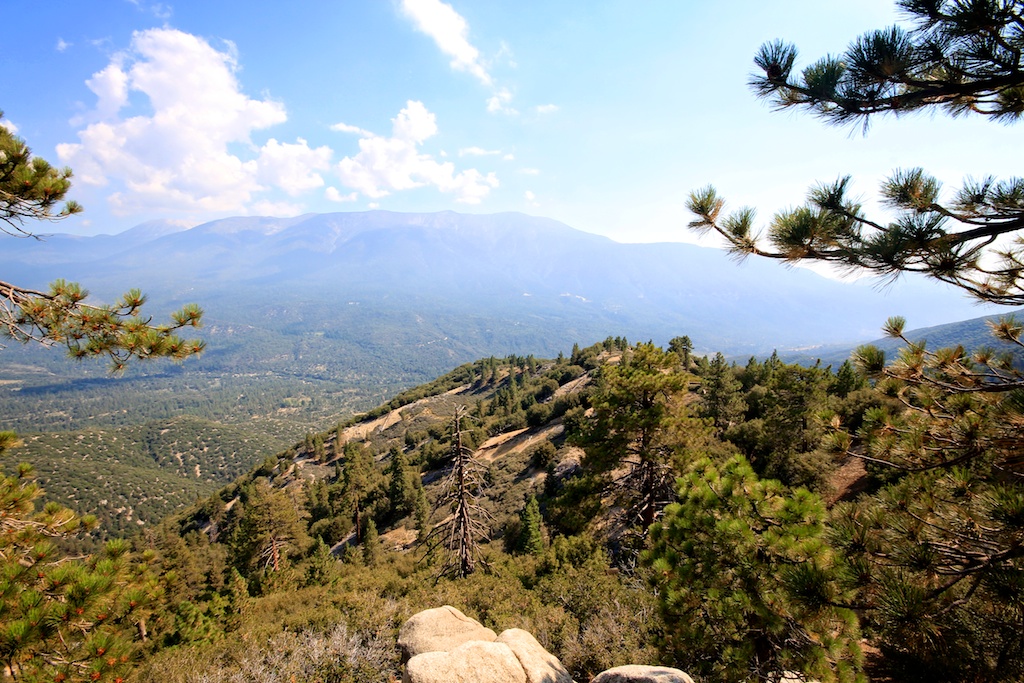 From there, you ride the rest of the way down the hill, passing hikers and taking in the vistas of Big Bear Lake. The last half mile is a single track, which is a great way to end the trip. It is not hard, but it gives you a nice sense of accomplishment when you complete it. It will drop you right at the base of the lift. We only did this one ride in the day, and it took us about 2 hours, but I am sure if you are a better mountain biker, you may want to go multiple times or on a longer trail (they have a lot).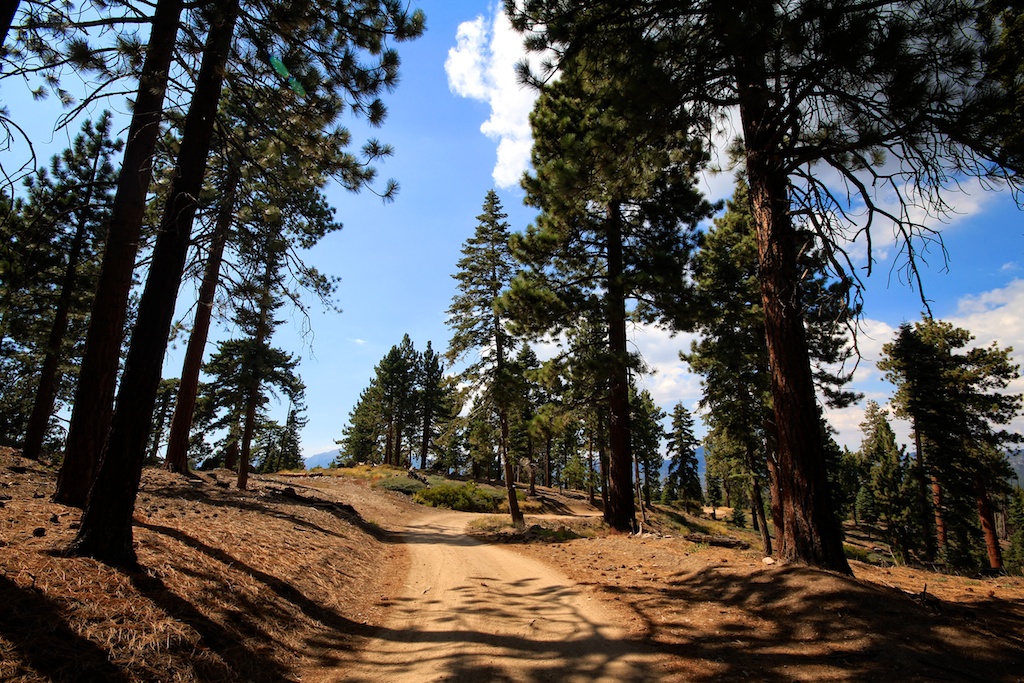 All in all, it is a great adventure, one that I will be sure to return to before the end of the summer. I highly recommend Big Bear Mountain Resorts, and if you are a mountain biker, you owe it to yourself to check it out.