Cottonwood Charcoal Kilns on Highway 395
While driving up Highway 395, you have probably seen the historical marker sign for the Cottonwood Kilns, south of Lone Pine in the Owens Valley. These kilns used to sit on Cottonwood Creek, which dried up when the water from the lake was diverted, and now they sit in relative disarray, as a memory from a lost time. I got a chance to visit them, and it was a great little detour that I recommend, here is all the information.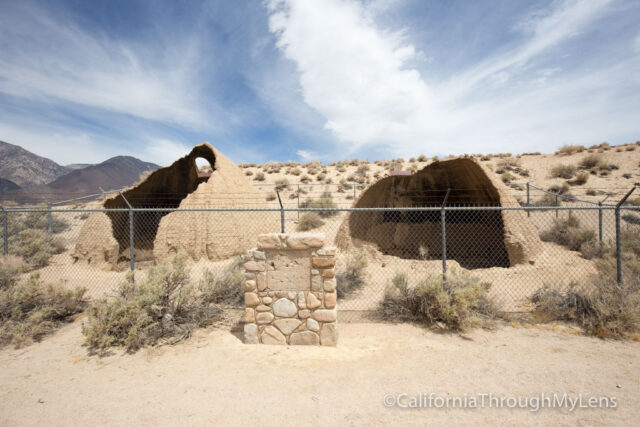 Details
1-mile dirt road
Time needed: 10 minutes
This information is from my visit in 2016
Getting There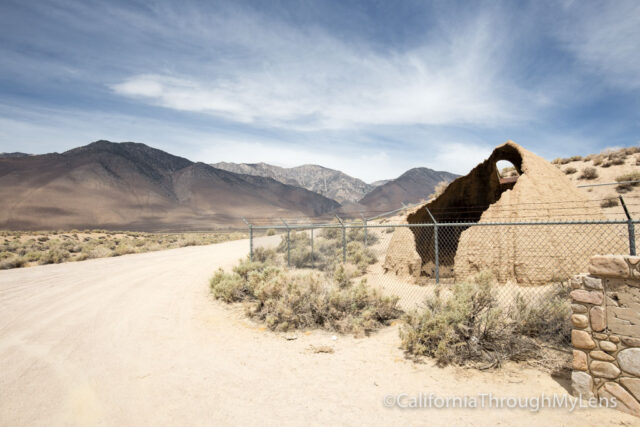 North of the town of Cartago and Olancha, keep your eyes peeled for a historical marker sign for the Cottonwood Kilns. The road then heads off to the east for one mile before you arrive at the kilns. You can park in the dirt there in front of the kilns.
The Kilns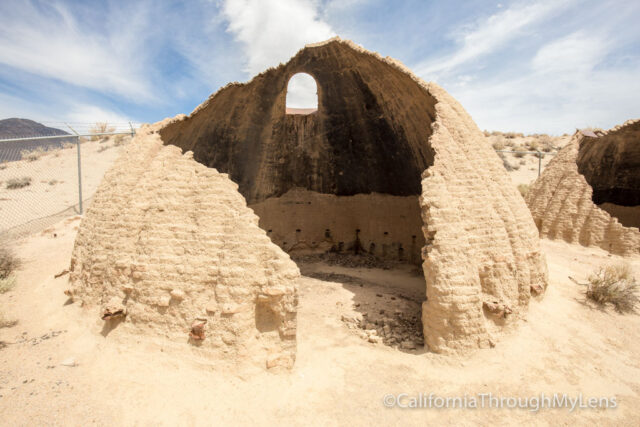 These kilns were at one time used to provide the charcoal needed for the profitable Cerro Gordo mine. In the late 1800s, there was even a sawmill built here that they used to process the wood that was cut down to keep the kilns at the mine operational.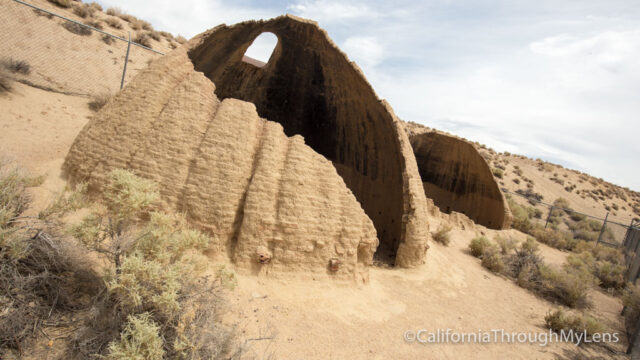 Today there are only two kilns still in existence, and both are not whole, but they are still a great piece of history that you can explore.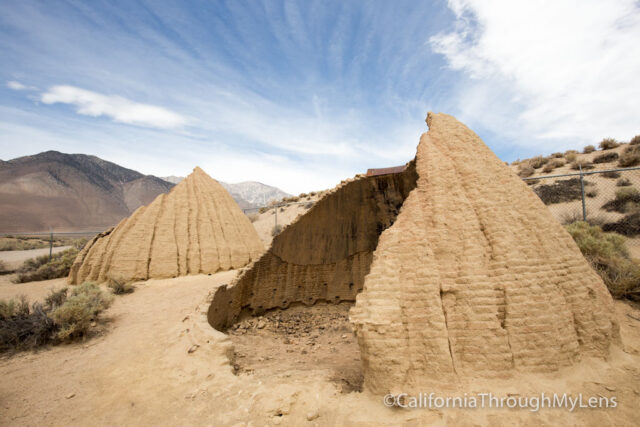 When I arrived at the kilns, they were surrounded by a fence with razor wire at the top; however, the door to the fence was completely open, so I walked right in to see the kilns. I am not sure what happened to the door but interesting to see the kilns up close. I imagine if you visit the door will be locked.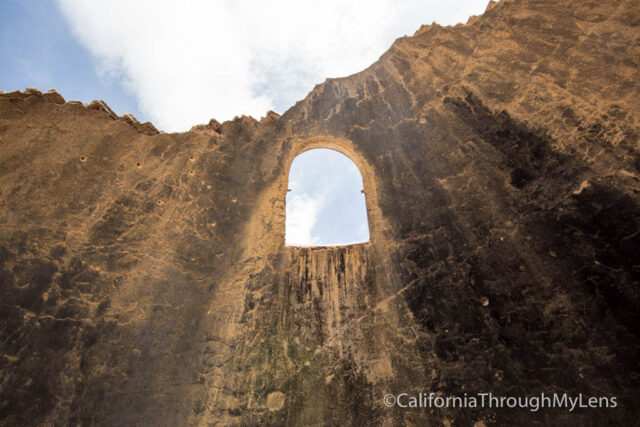 The two kilns were both a lot bigger than I anticipated, standing at probably 20 or so feet tall. After exploring the kilns for 5 minutes, I headed back out to the road. They are an interesting stop along the Highway 395, and I recommend you check them out if you are in the area (be sure to check road conditions when you get there though, as the road is dirt). Let me know if you have been in the comments.