Daou Winery: Paso Robles Best Spot for Sunset
Sitting high on the mountainside at about 2,200 feet, Daou Vineyards is a magnificent spot to visit in Paso Robles equally beautiful west side. After driving through windy roads covered in trees you will see a sign for this 200 acre estate and move from the tree level to above them in less then 5 minutes. This is one of my favorite spots to watch the sunset in Paso Robles and here is all the information if you want to visit it yourself.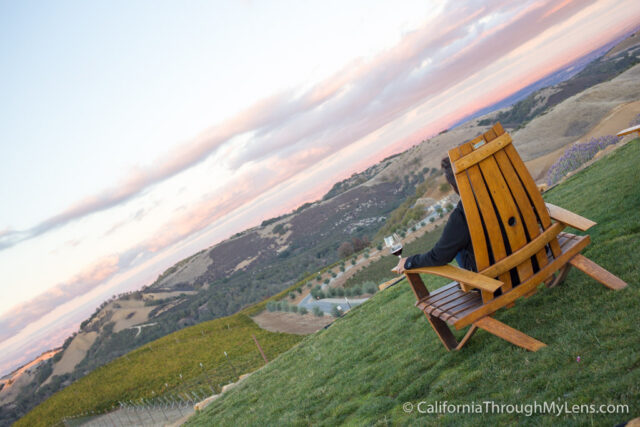 Details
Cost: $20 for tasting
Hours: Daily 11AM – 5PM
Location: 2777 Hidden Mountain Rd, Paso Robles, CA 93446
After turning off Adalaida Road onto Hidden Mountain Road you will make your way up to the top of the hill and the big parking lot for the winery.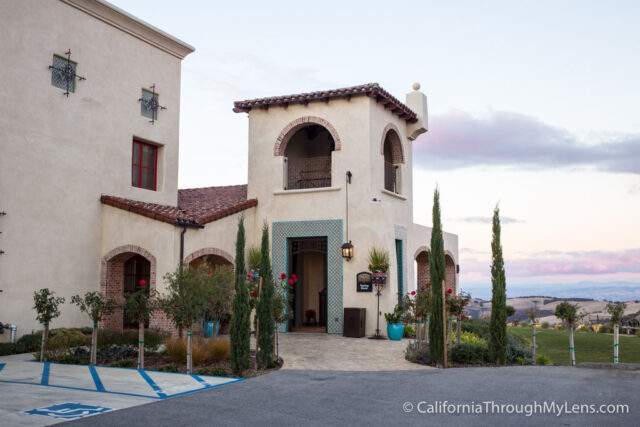 The winery building itself is set in a Spanish Colonial style and it looks like something you would see while touring the famous wine regions of Europe.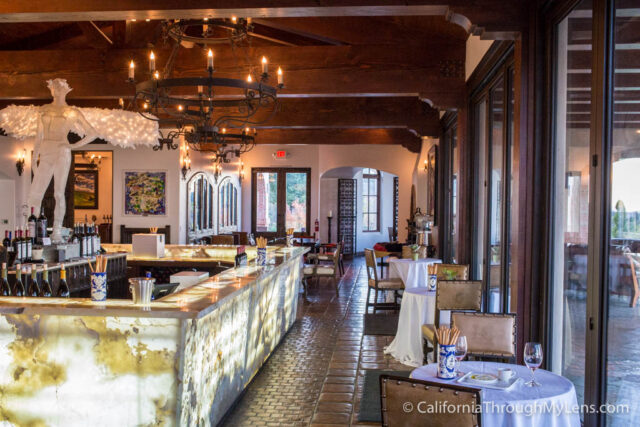 The tasting room is simple but beautiful with neutral colors and a beautiful lit up angel that sits behind the bar. The bar is big and a full circle so there is a lot of room alongside it and there are tables and chairs in the room as well.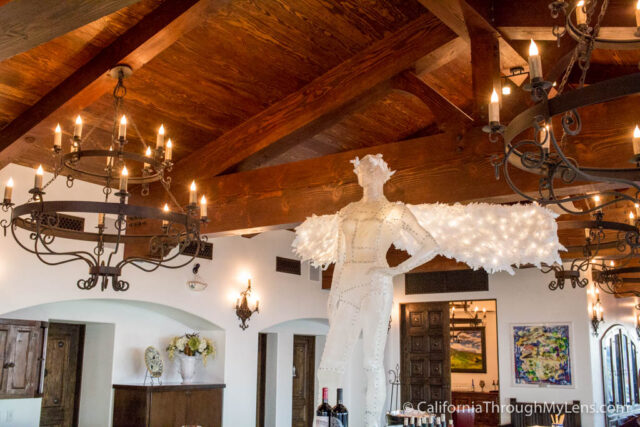 I did not try the wines myself but many people in my group raved about the reds they had. I wandered outside and was immediately enthralled with the fantastic exterior experience they offered in the backyard area as well.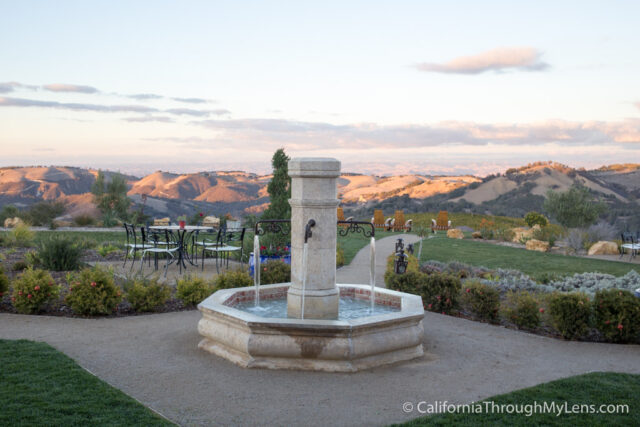 It was full of chairs made from reclaimed wine barrels, tables spaced out in a way that encouraged a relaxing atmosphere and a bocce ball court.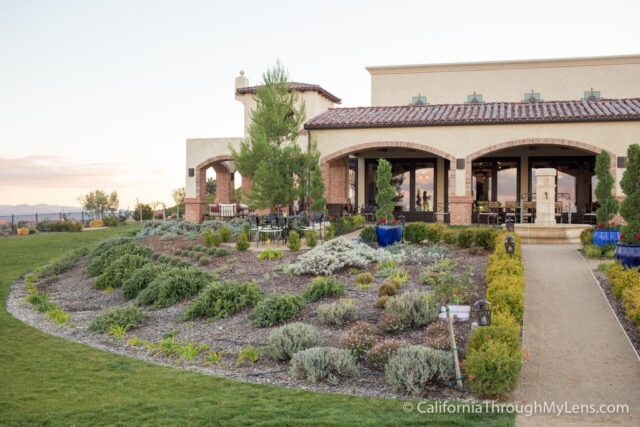 The highlight for me though was the view of the surrounding mountains that went as far as the eye could see. It was just such a peaceful place to relax that you can't help but enjoy yourself at.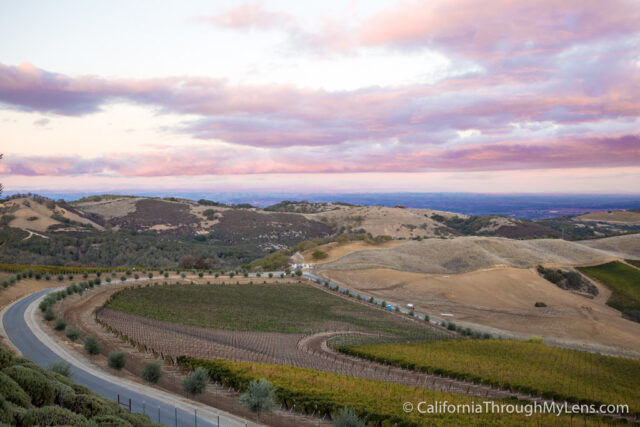 When the sun starts painting its way across the sky you are in for a treat as well. I witnessed one of the best sunset I have ever seen from up here as it was full of reds, purples and yellows, I couldn't look away.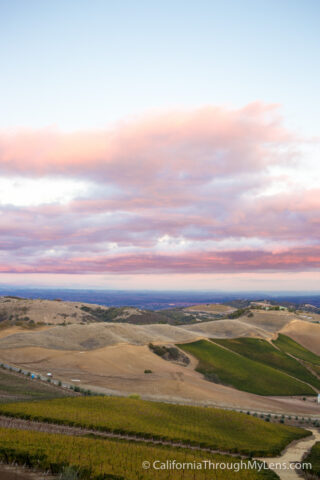 As you can see this is a fascinating spot for wine tasting in the area. Even if you do not like wine tasting you will still love experiencing the atmosphere and beauty that this spot has to offer. Let me know if you have been and what you thought in the comments.