Five Unique & Fun Wineries in Paso Robles
As you have no doubt noticed if you read this blog, I am a fan of finding the strange, fun, and unique spots when I explore. I have never been a huge wine person, so when I go to areas like Paso Robles, I look for the wineries that offer something else to go along with their wines. If you are anything like me then you can use this list for a fun day exploring the Paso Robles wine scene, but doing it while also looking at some of the different pieces of art, fun stories, and just all around unique stuff that many of the wineries are offering to go along with their tastings. Check out my five favorites below and please leave yours in the comments so that other explorers can go see them as well.
Sculpterra Winery & Sculpture Garden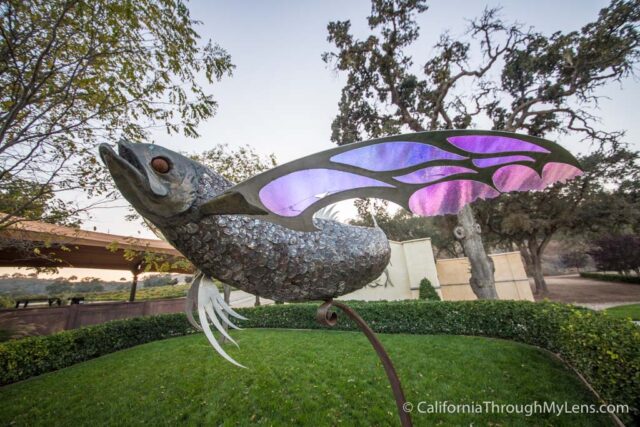 One of my absolute favorite spots in the area, Sculpterra Winery just has so much to love about it. The winery itself is surrounded by some of the most unusual sculptures I have ever seen, everything from a flying fish to a massive stone cat is on display here. The tasting room even features pistachios grown on the property for you to eat while tasting, I mean when have you ever seen that? Many of the wines go to fund humanitarian efforts the owner is doing overseas as well. All in all this is a great spot that I highly recommend, you can read more about it when I put up my full post later this week.
Halter Ranch Winery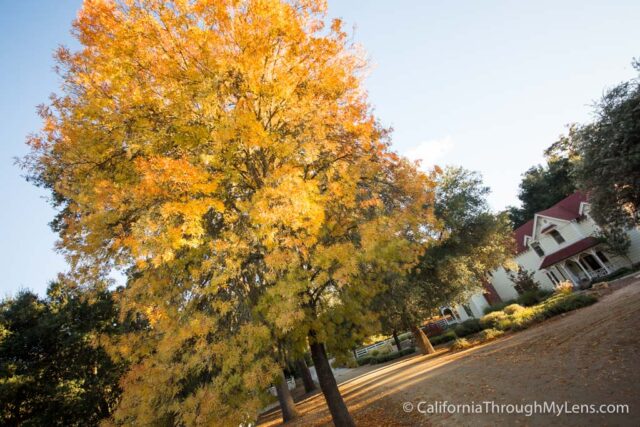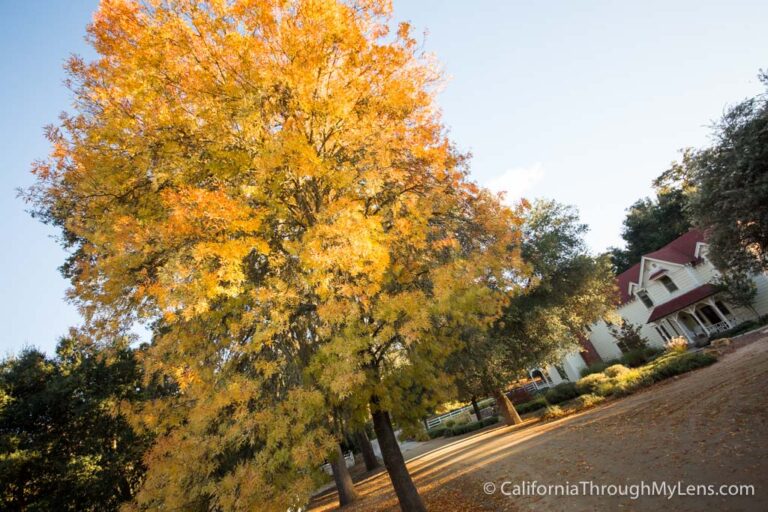 This is a normal winery in the traditional sense, but it has a really fun history. This winery and its barn were featured in the movie Arachnophobia from the early 90s. As any 90's kid can tell you, this is the movie that developed their fear of spiders, and seeing the house up close is a lot of fun. They also have a beautiful covered bridge on the property that you will no doubt enjoy checking out as well.
Derby Wine Estates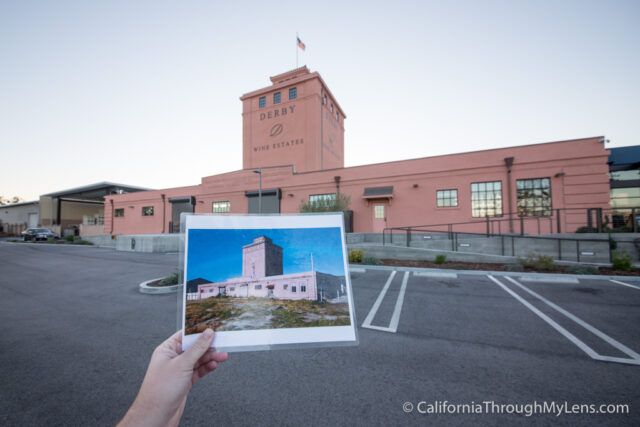 As the tallest wine serving room in Paso Robles, Derby Wine Estates & Tasting Room is a unique spot mainly for the historical building that they are housed in. This building is a monument to Paso Robles history as it was the building that all of the areas almonds were processed through in the early 1900's. At one point in time, 90% of their almonds were going across the USA to be used in Hershey's bars. The winery has since retrofitted the building and if you go on specific Saturdays you can take the elevator to the awesome tasting room at the top of the old almond building.
Clautiere Vineyard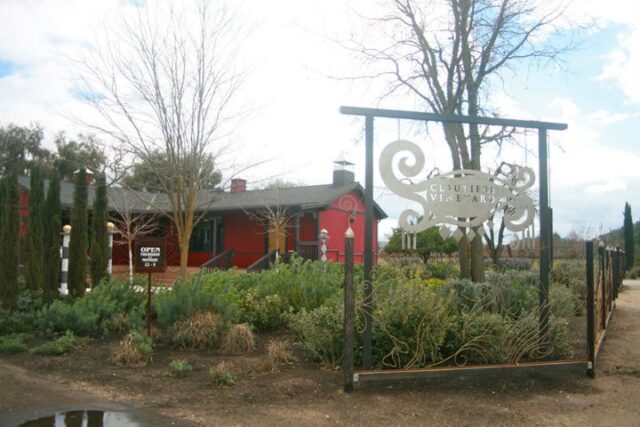 Clautiere Vineyard is a quirky spot not far from Sculpterra, which has more unique art in its trees and a very hip tasting room. The highlight here though is that they have a box of wigs that you can wear while tasting their wines. Now I know this isn't something that everyone would want to do but for the young or the young at heart it makes for a really fun experience.
Re:Find Distillery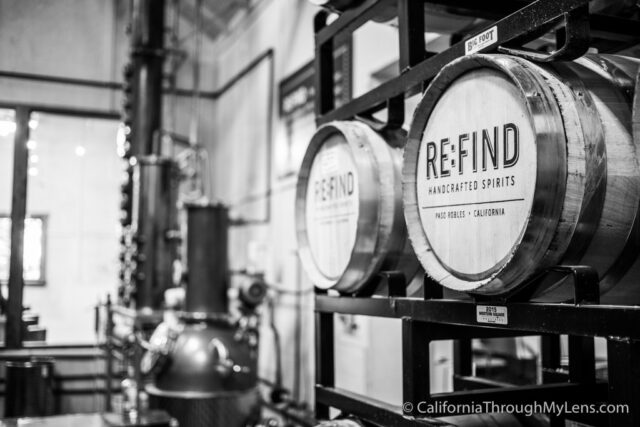 While it doesn't have wigs or sculptures, Re:Find is unique in its own way as it was the first spot in Paso Robles to use some of the winery leftovers to make spirits. They currently have a few vodkas, a gin and a whiskey that they make and in their tasting room you can sample both the wines and the spirits. It features a really beautiful distilling room and it is starting to become a popular attraction in the area.
Honorable Mention: DAOU Winery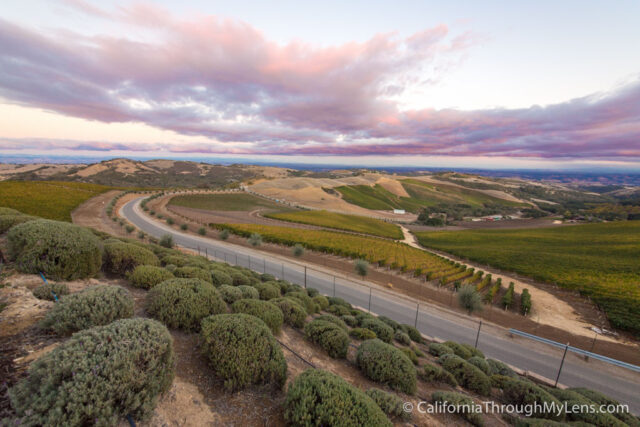 While this is already a really popular spot in Paso Robles, it is my favorite area to be for sunset. The winery is the highest in elevation in the entire area and the views you get at sunset are literally mind-blowing. I love just sitting out in their gardens or playing a game of bocce ball while watching the sun go down, it truly is hard to beat when the sunsets is painting colors across the sky.
These wineries are just a few of the over 200 that are open in Paso Robles, I have no doubt seen only a few so be sure to let me know in the comments if you have another recommendation that would fit on this list.