Volcanic Legacy Scenic Byway in Northern California
The Volcanic Legacy Scenic Byway is a 500 mile route that takes you from Lassen National Park, up past Mt Shasta and into Oregon. The route crosses some of the most beautiful and undisturbed areas of the Pacific Northwest and it is an incredible drive that you should add to your bucket list. While I have not driven the entire thing, I have spent some time on the route and I wanted to share some of my favorite spots along the route in this post. Let me know what I left off in the comments.
Lassen Scenic Byway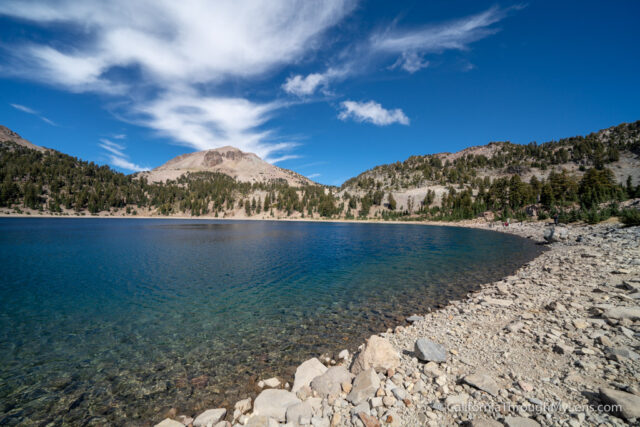 The first part of the route you will get to as you head north is Lassen Volcanic National Park and the Lassen Scenic Byway. The 185 mile loop takes you Through Lassen National Park and around the exterior of the park near Susanville. The park is full of amazing adventures to have and I wont cover them all in this post but you can read about my favorite stops here. A few of the highlights are as follows.
Lake Helen and Lassen Peak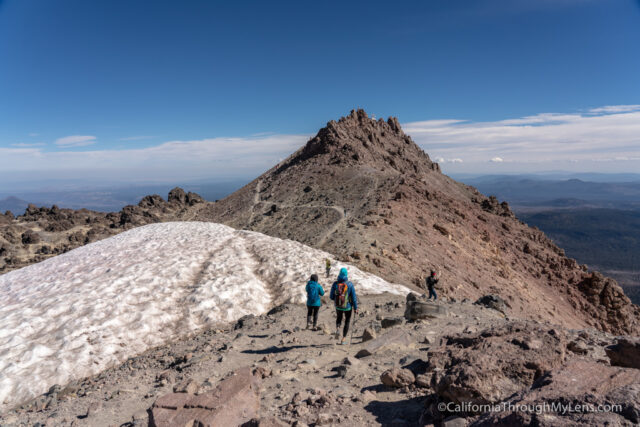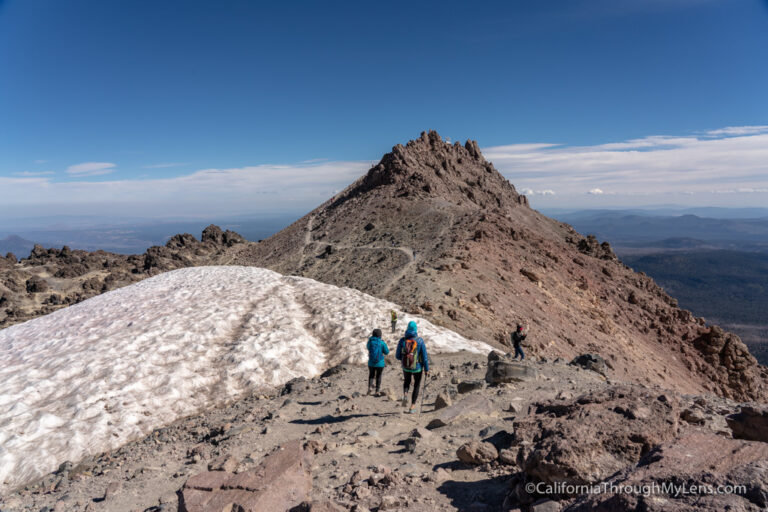 Lassen Peak is one of the best relatively easy summits you can do in the state. The hike is only 5 miles round trip and it takes you up to the top of the peak where you have incredible 360 degree views. If you don't want to do the hike though, you can just take photos of the mountain from the viewpoint at Lake Helen, which is spectacular as well.
Manzanita Lake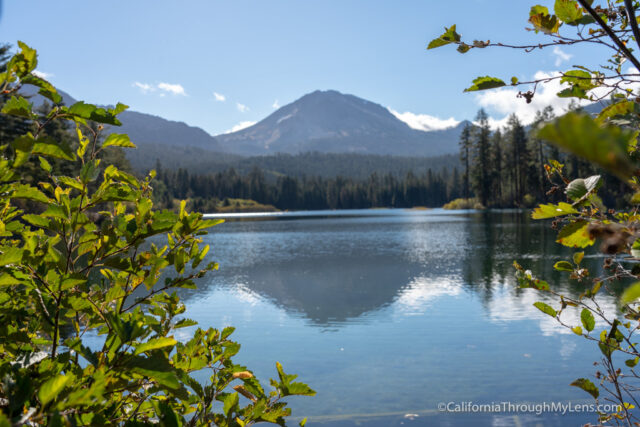 As you make your way out of the park, be sure to stop at Manzanita Lake, another amazing viewpoint in Lassen Volcanic National Park. From here you can head north on Highway 44 and then stay on it to do the Lassen Scenic Byway Loop or follow Highway 89 to continue on the Volcanic Scenic Byway.
Subway Cave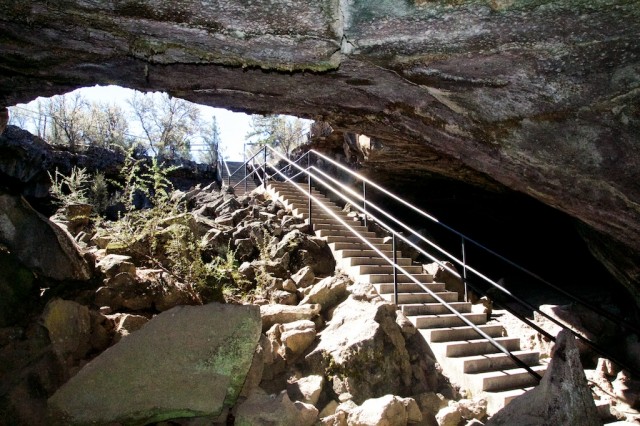 As you continue north, you can stop near Old Station and see the Subway Cave there. It is a great little hike with an awesome cave you can walkthrough.
Burney Falls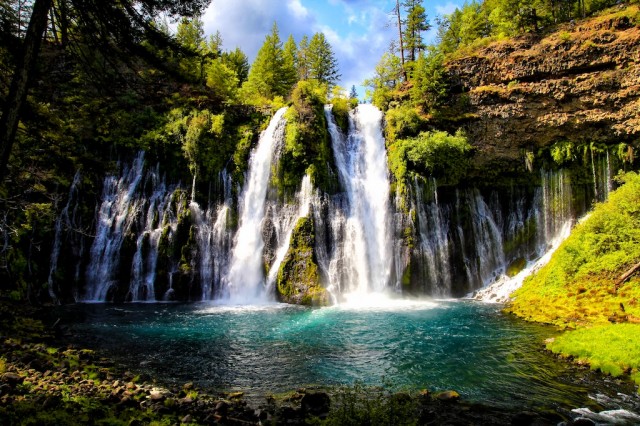 As you make it to the intersection of Highway 890 and Highway 299 you can take a short excursion to Burney Falls (and you should). It is not that far out of the way and it is one of my favorite waterfalls in the entire state.
McCloud Falls
Continuing north on Highway 89, you will want to keep your eyes peeled for McCloud Falls. This waterfall has three tiers and you can drive to all three (not during the winter though).
Mt Shasta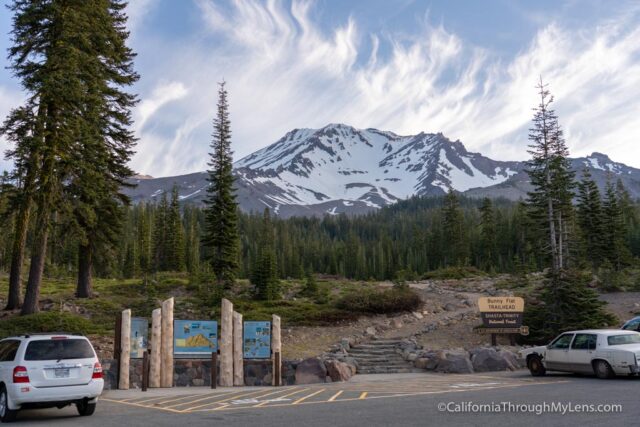 As you make your way to the town of Mt Shasta, the road will connect with Highway 5. This will take you through the town of Mt Shasta and give you great views of the mountain in the distance. This is also a nice area to explore if you have more time; Lake Siskiyou is especially pretty.
Living Memorial Sculpture Garden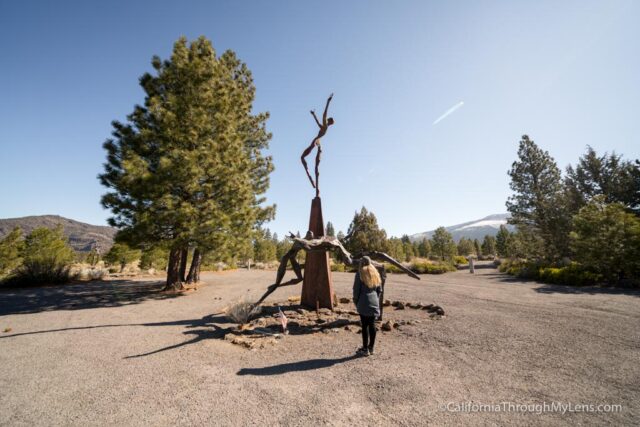 To stay on the route, you will leave Highway 5 and get on Highway 97. This route will take you towards the Oregon border and give you some great views of the mountain as you look behind you. Don't forget to stop at the Living Memorial Sculpture Garden on the way out, which has some beautiful sculptures in the shadow of the mountain.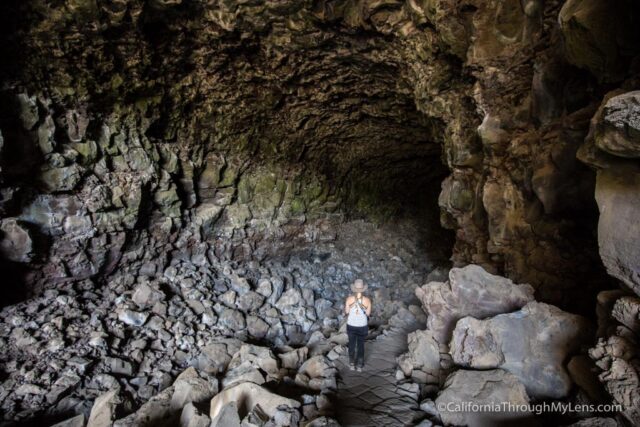 Highway 97 is very scenic as you make your way to the Oregon Border. If you have the time, you can take an excursion over to Lava Beds National Monument, but I would not do this unless you have a good amount of time. Read more about the park here.
I haven't traveled the route outside of California, so that is the end of this post. I am sure that the route is just as impressive in Oregon though and I hope to update this post someday if I make it through that section.
I have been to Crater Lake and it was a pretty special spot for sure. Let me know what I left off in California and what I should look forward to in Oregon in the comments.