Dana Point to Malibu: Pacific Coast Highway Roadtrip Guide
Pacific Coast Highway is one of the most beautiful drives in the entire United States, if not the world. You can read all about the attractions on this drive by clicking here. This post is on day one of Pacific Coast Highway, starting from the south. While many people choose to start the trip from San Diego, Dana Point is the official starting point for Pacific Coast Highway. While the official point of departure is rather anti-climactic, the next week you spend on this road will be one you remember forever. My estimated trip is about seven days long, but you can make it shorter or longer if you have time constraints. So here we go, your list of stops on the first day of your PCH adventure. Caveat: I would not anticipate anyone to be able to do all of these in one day, so pick the ones that sound best to you. Here is all the information.
San Juan Capistrano Mission (2 hours)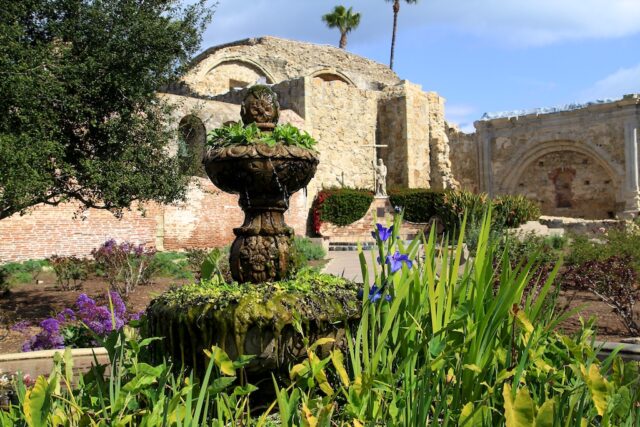 Before jumping onto PCH I would recommend a stop at the historic mission in San Juan Capistrano; it is one of California's most stunning missions. It is an excellent way to dive into Southern California history. You can easily spend a whole day here, but I recommend at least 2 hours to see the main sights. Read all about it here.
Dana Point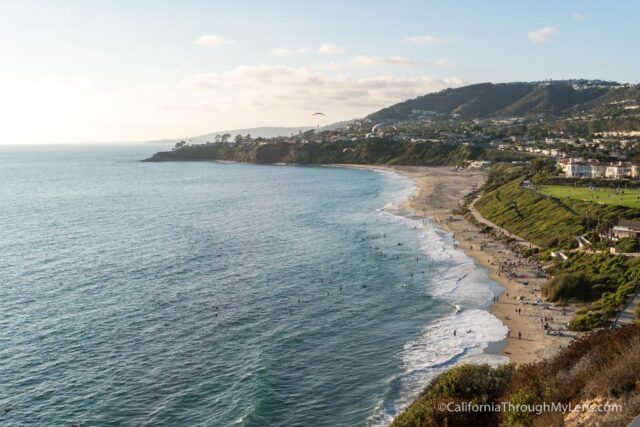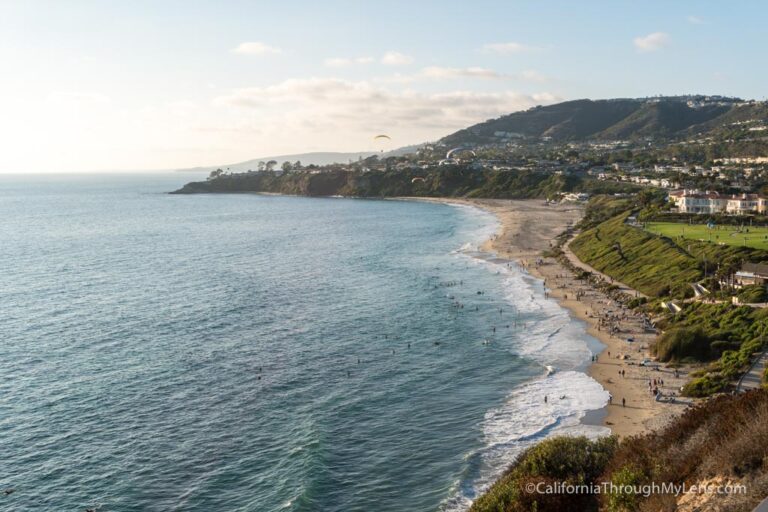 Dana Point is home to lots of fun adventures, like sea caves to explore and nice beaches. If you want to spend some time here, check out this post.
1000 Steps Beach (1 hour)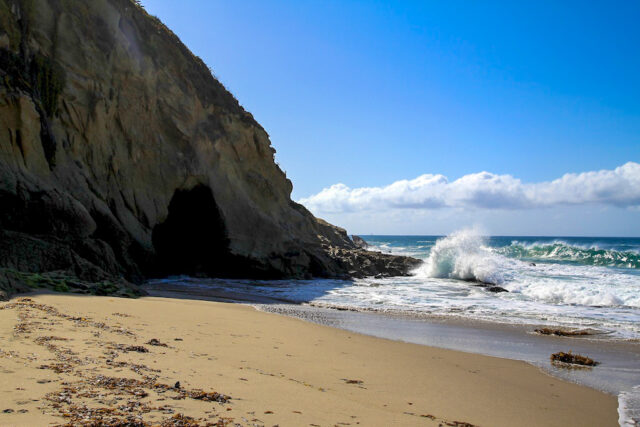 My favorite beach in this area is 1000 Steps Beach. It is a locally known treasure with almost no parking, so it is never too busy. As the name states, there are a lot of steps that you have to go down to get to the beach, though it is not 1000. This beach has everything from views of million-dollar homes to sea caves, a great intro to the California beaches. Read about it here.
Little Corona Del Mar Tide Pools (1 hour)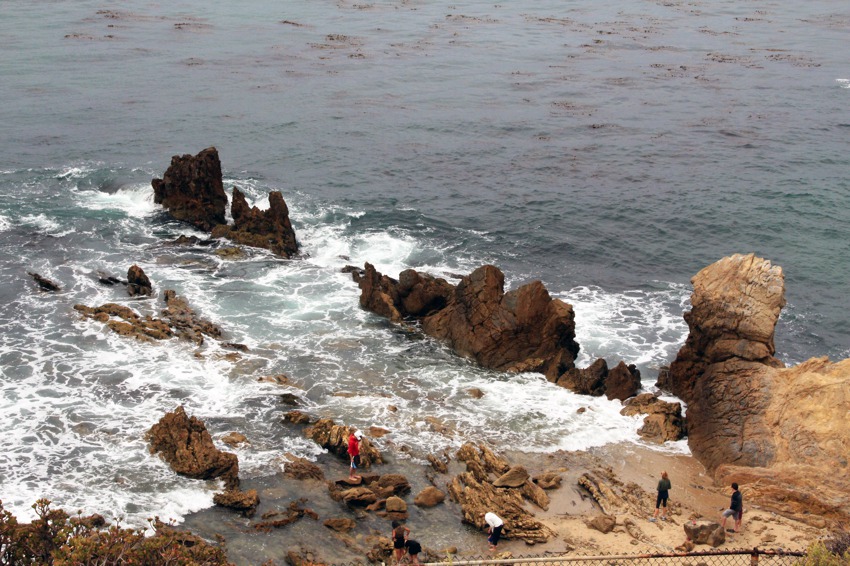 If you are taking the trip with kids, you may want to skip 1000 Steps Beach and head to the Little Corona Del Mar tide pools. These tide pools are often teeming with life and provide a ton of exploring for the adventurous family. Heck, even if you don't have kids, this is a great spot to see a beautiful beach and look for starfish. Read about Little Corona Del Mar here.
Crab Cooker (45 minutes) (currently closed for rennovations)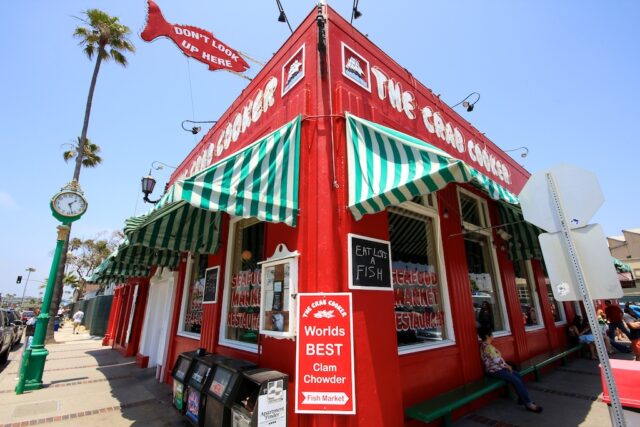 Located right in the heart of Newport, one of Southern California's most famous beach towns, is this great food spot. I have been coming here for years, and it's always excellent and never feels commercial. From the exterior to the staff, it will remind you of a road stop diner, just one with exceptional seafood. I recommend anything with shrimp and the clam chowder. Read about the Crab Cooker here.
Balboa Island (1 hour)
Balboa Island is a popular spot in California but not a personal favorite of mine. It has a fun atmosphere with arcades, a Ferris Wheel, and food though if you are looking for a good family stop.
International Surfing Museum (15 minutes)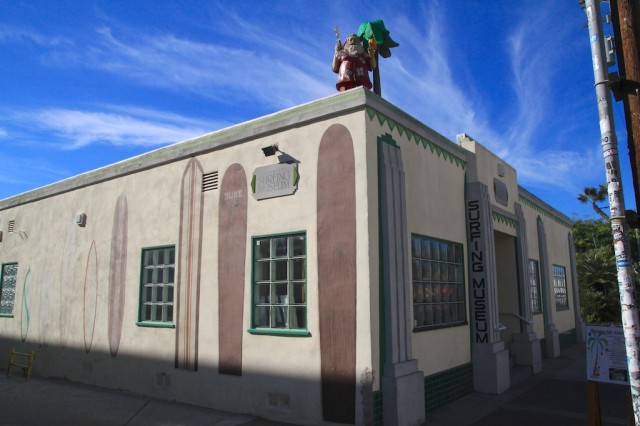 This small museum in Huntington is an excellent place to dive into the history of surfing in Southern California. It is a short stop, but it is a great place to visit to get a feel for the culture. Read about the Surfing Museum here.
Schooner or Later (45 minutes)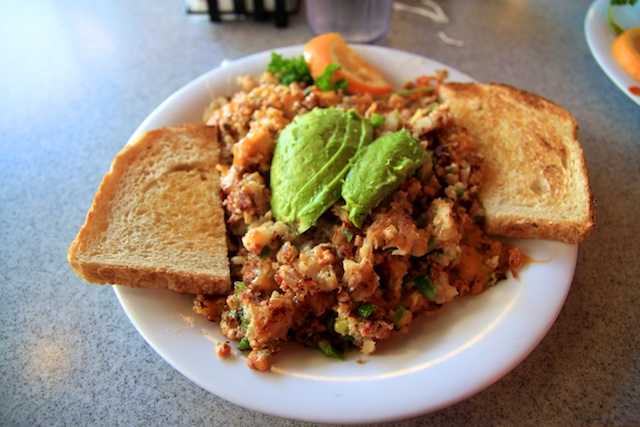 If you didn't go to the Crab Cooker, consider a stop at Schooner or Later. This spot is always busy on the weekends, and for a good reason. It has so much good food, and the portions are enormous. Read about Schooner or Later here.
Queen Mary (1 hour)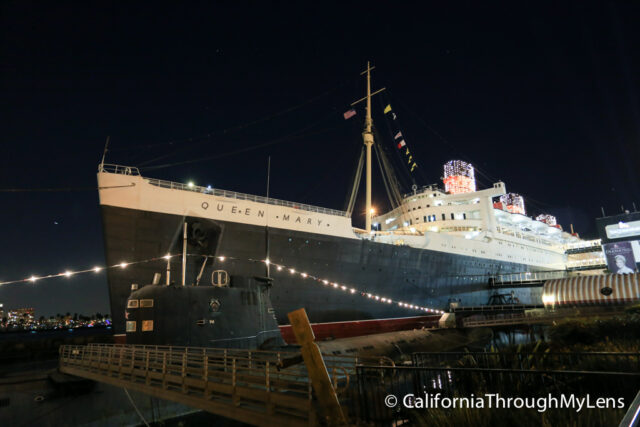 No trip past Long Beach is complete without a stop at Queen Mary, the famous ocean liner that sits in its harbor. It has been beautifully kept together and has lots of nooks and crannies that you can explore on one of its many tours. Parking can be expensive, and it is not a quick stop, but it is a lot of fun.
Wayfarers Chapel (15 minutes)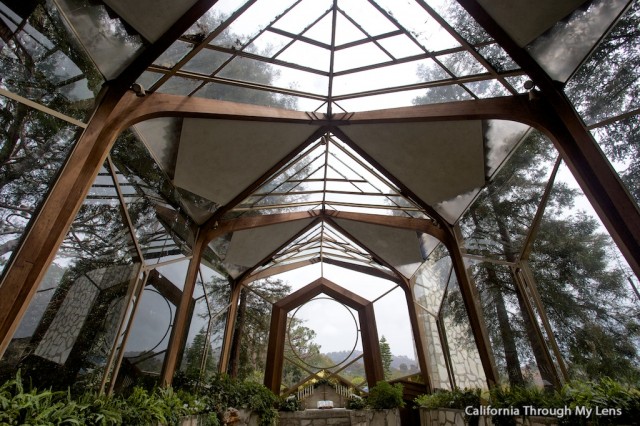 I love this beautiful piece of architecture, as it is an excellent example of modern ingenuity. The chapel is small and serene with its glass walls and beautiful gardens. It also has a bench where you can just sit and admire the views of the ocean in the distance. Read about Wayfarers Chapel here.
Abalone Cove Shoreline Park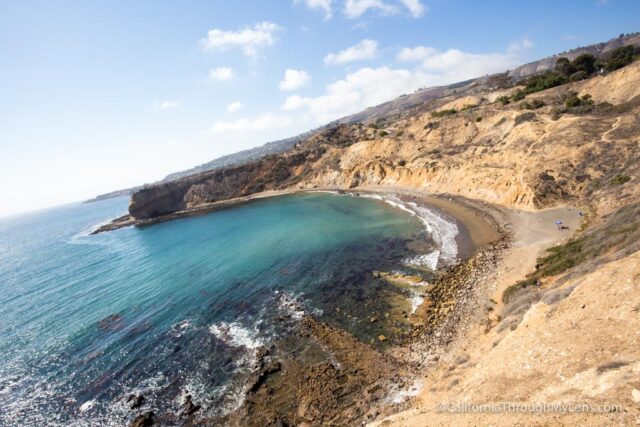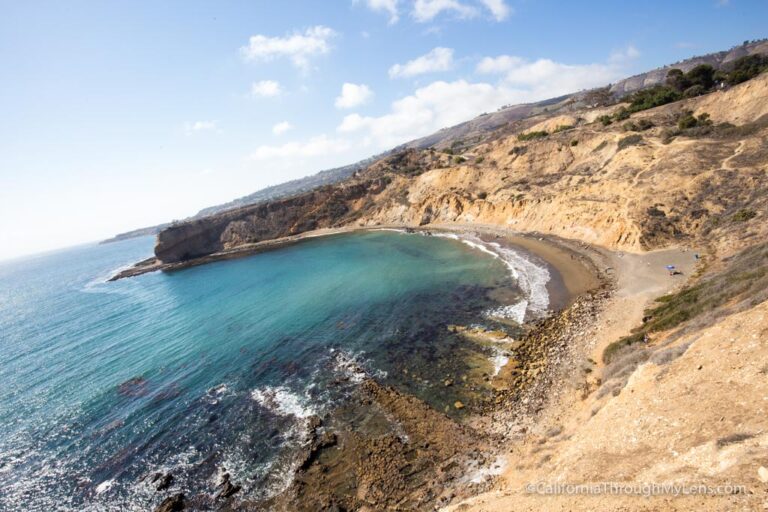 Abalone Cove Shoreline Park is located right across the freeway from Wayfarers Chapel, and it has miles of coastal trails to beautiful coves. I recommend at least a few hours if you stop, and you can comfortably relax on the beach for a half day. Read more about it here.
Shipwreck Hike (2 hours)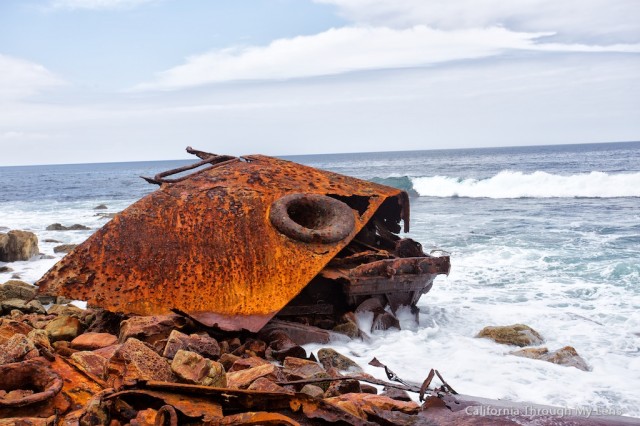 If you are into hiking, then you should hike to the wreck of the Dominator off the coast of Palos Verdes. It is a short hike that will take a while as it has a steep descent, and you walk over rocks the entire way. If you can do it though, it is a super cool thing to see in SoCal. Read about the hike here.
Venice Beach (2 hours)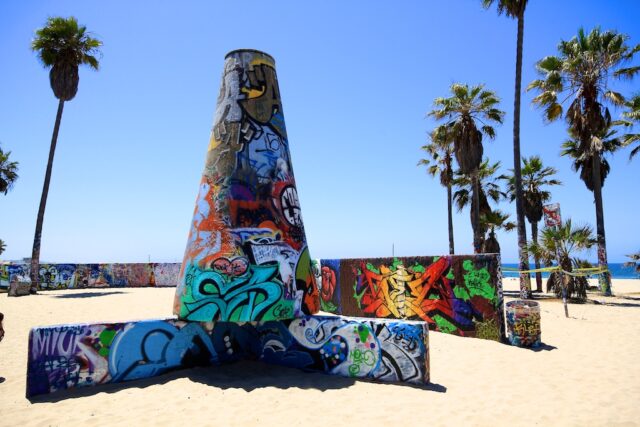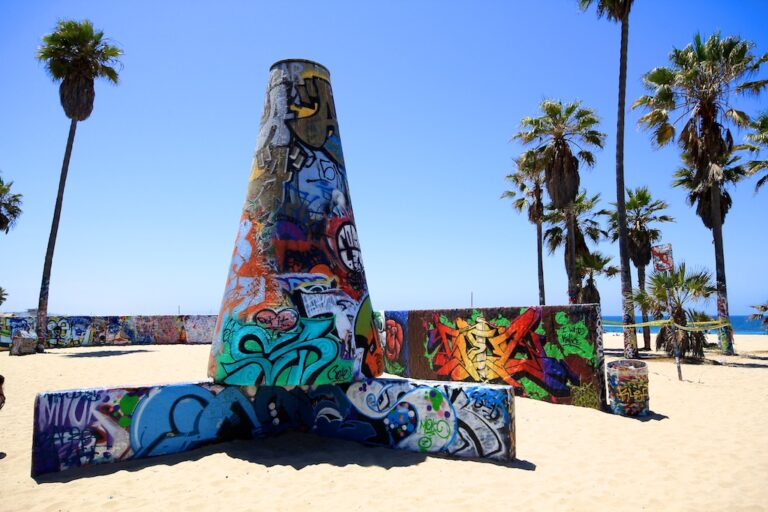 Venice is one of the strangest places in Southern California, but because of this, it is one of my favorites. I love just strolling the boardwalk and seeing all the crazy art, unique signs, and food spots. You can see muscle beach and even the canals here, but be warned; this is another spot that can take all day to see. Read about Venice Beach here.
Santa Monica Pier (1 hour)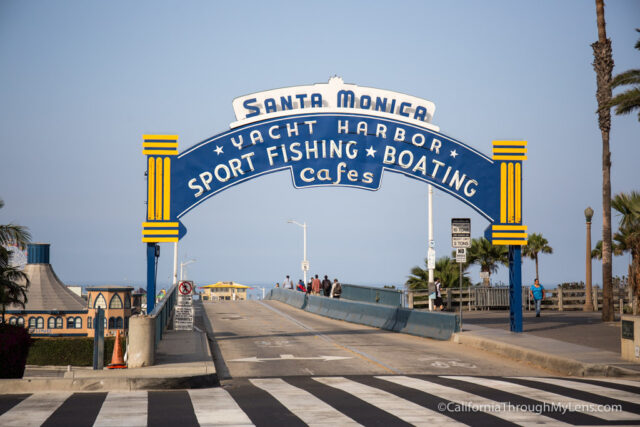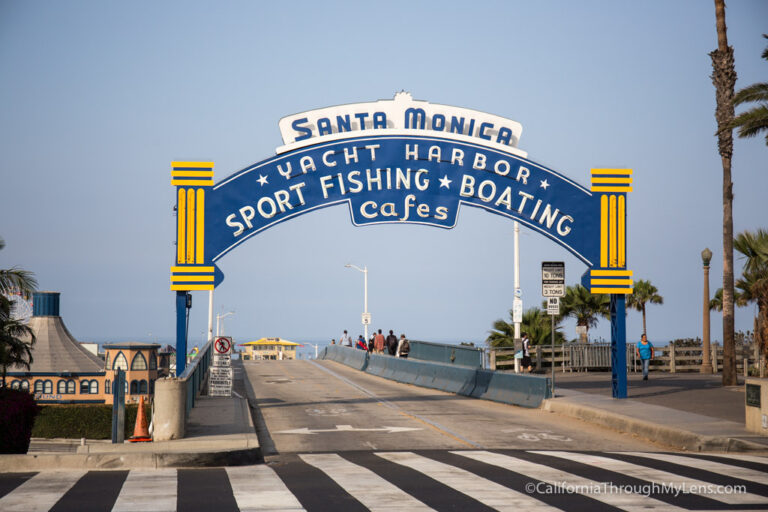 At the other end of Venice Beach sits the famous Santa Monica Pier, which is the official end of Route 66 in California. I feel the pier is a little anticlimactic, but it is a famous California spot that most people want to see, so it is worth a stop. You can even walk to it from the Venice Boardwalk if you wish to. Read more about it here.
I have an entire guide on Malibu that you can see here, or you can read a few of my favorite spots below.
Point Dume (45 minutes)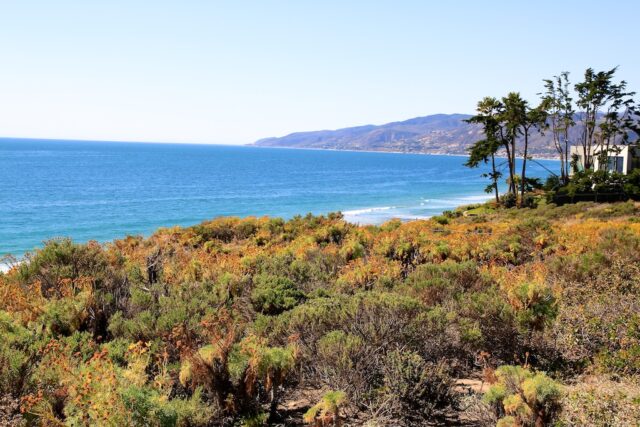 This is a fantastic place for sunset, and that would be my recommendation. You can hike up to the top of the point and then just grab a bench and watch the sun drop into the ocean below. Parking can often be hard here as well, but it is worth it. Read about Point Dume.
Neptune's Net (45 minutes)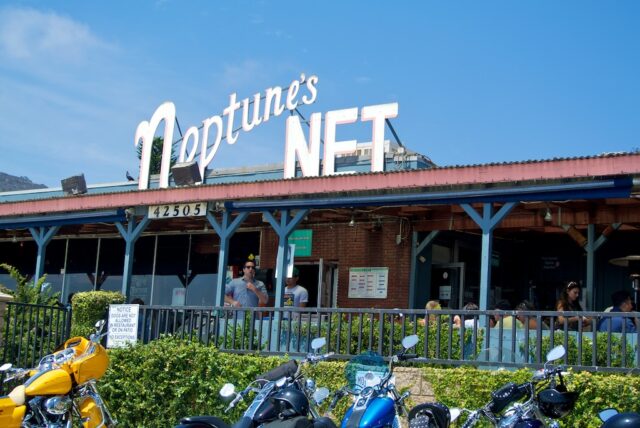 After watching the sun go down, head to Neptune's Net for a great set of fish tacos and admire the crazy first day you spent on this incredible drive. Read about Neptune's Net.
Leo Carrillo / Oxnard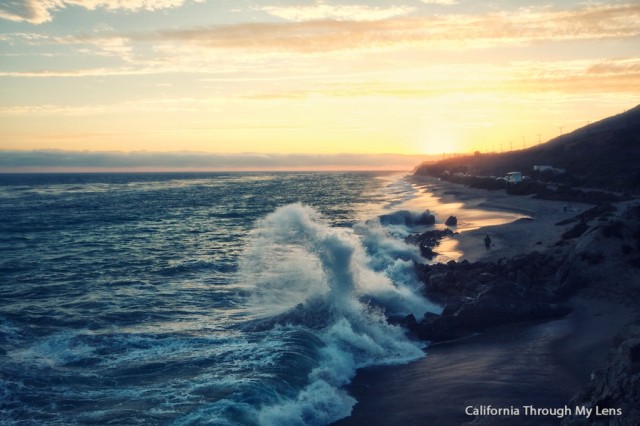 For camping, I would recommend Leo Carrillo as it has beautiful and secluded campsites right in the trees across from the equally beautiful Leo Carrillo Beach. Make sure to reserve it in advance though, as it fills up fast. If you want a hotel, then I would consider pushing onto Oxnard, where you can probably get a room relatively cheap. Read about Leo Carrillo here.
That ends your first day on Pacific Coast Highway. Be sure to head to my next post for day 2 or read all of them here.