11 Great Scenic Drives in California
For this post, I wanted to talk about some of my favorite scenic drives in California. I tried to pick drives that are shorter and can be done in a day. Because of that, you won't find the entirety of Pacific Coast Highway or Highway 395 on here, which are two of the best drives in the state. This list focuses on short scenic routes that have amazing payoffs and will allow you to see a unique part of California. Let's jump into it and let me know what I left off in the comments.
Anza Borrego State Park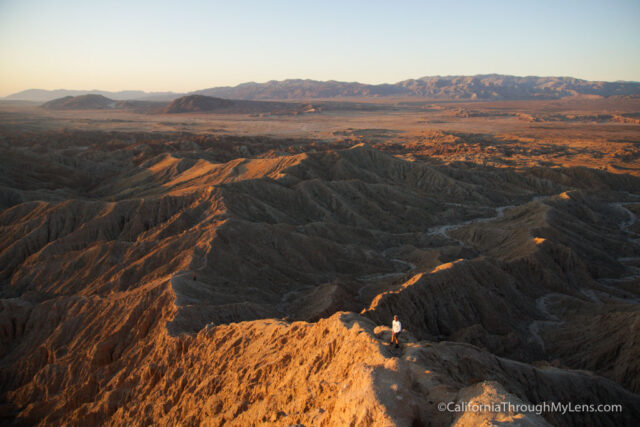 Anza Borrego is an impressive state park, east of San Diego, which is an excellent spot for a scenic drive. You can take Highway 78 from Escondido through Julian and into the park, or you can take my personal favorite Highway S22 down into the park. Both drives start up in the mountains and descend down to the desert with impressive views of the surrounding peaks and out towards the Salton Sea. Once you get down to Anza Borrego State Park, you can explore the metal sculptures found around the park or some of the great hikes. If you are looking to extend the drive, you can even head out towards the Salton Sea and loop back around to Palm Springs. It's not a drive many people have done but a fun desert road trip, just don't do it in the summer.
Rim of the World Scenic Byway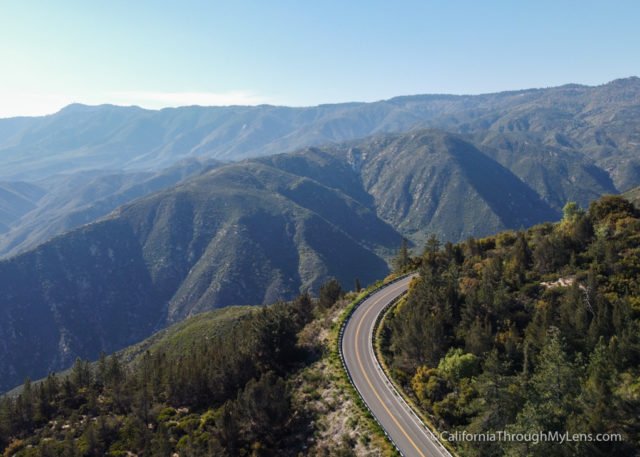 This route starts at the Cajon Pass and traverses through the mountains, going close to Crestline, Lake Arrowhead, and over to Big Bear. Along the way, you will have stunning views down into the Inland Empire and looking out towards the ocean on a clear day. There are many pullouts along the way so you can take your time and soak it all in. You can make this into a longer adventure by spending the night in Big Bear and exploring what that city has to offer as well. From Big Bear, the road descends all the way back down to the towns of Redlands and Mentone, completing the drive.
Route 66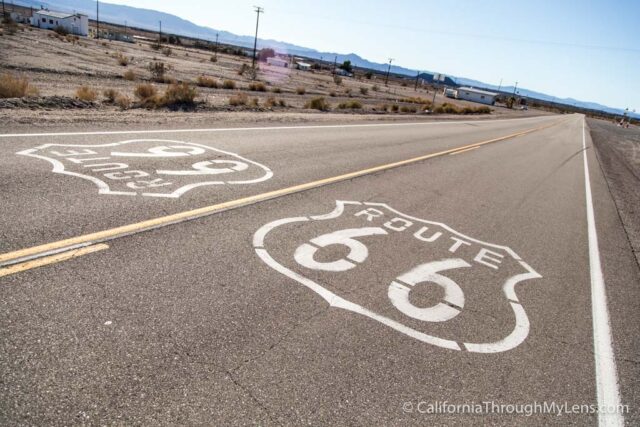 California is the last state you get to on a Route 66 road trip since the endpoint is in Santa Monica. Santa Monica is a great place to start or end your trip if you want to drive a small portion of the route. I would recommend making a day out of it and driving from San Bernardino, along Route 66 to Santa Monica. Along the way, you can see reconstructed old gas stations, the original McDonalds museum, stop to have a drink at Fair Oaks Pharmacy and Soda Fountain, and even walk along the Colorado St Bridge. While a lot of the Route 66 history is gone now in California, it is still a fun drive. Also, I drove the whole route last year with my dad and made a 2 hour video on it that you can see here.
Death Valley Scenic Byway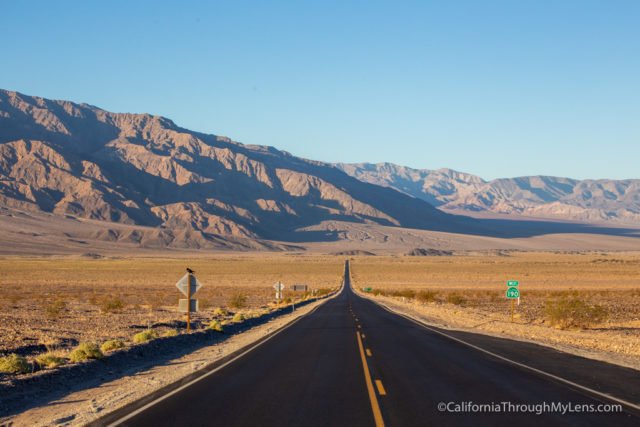 Death Valley is another remote part of California and one that you don't want to visit in the summer. However, in the spring or fall, driving Highway 190, the Death Valley Scenic Byway, is a great way to explore the park. I recommend starting with a detour to Dantes View, an excellent viewpoint over Death Valley and Badwater, then making your way to Furnace Creek. Along the way, you will pass Zabriskie Point, another stunning view in the park before making it to the visitor center in Furnace Creek. From here, you can detour again south to popular spots like Badwater, Artist Palette and Devils Golf Course, or continue on the route past Salt Creek and the Mesquite Flat Sand Dunes. As you make your way out of the park, be sure to also stop at Father Crowley Point, known as Star Wars Canyon, and if you are lucky, you may even see a jet fly through.
Kings Canyon Scenic Byway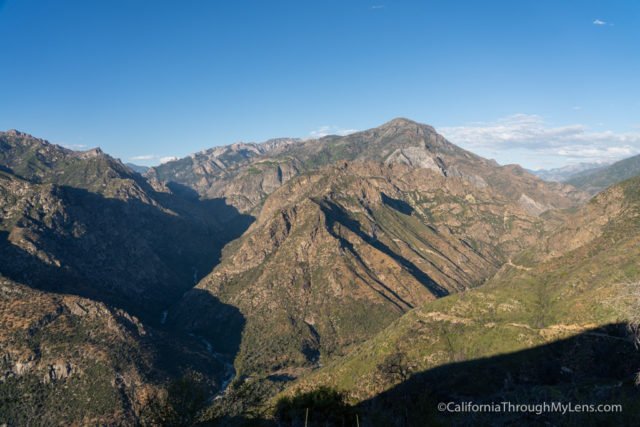 The drive into Kings Canyon is one of those that you will never forget in California. It is steep and windy but the views are fantastic as you make your way down into the canyon. Once you get to the bottom you can see waterfalls like Grizzly Falls and Roaring River Falls and marvel at the massive granite peaks all around you. It is a full day adventure to make this drive but it is a beautiful place in California to explore. Read about all of my favorite spots here.
June Lake Loop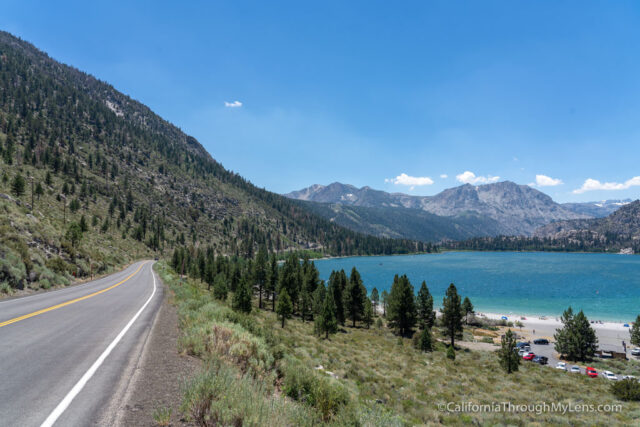 The June Lake Loop, or Highway 158, is one of the shortest drives on this list. At only 13 miles, the route is an easy detour off Highway 395; however, it is one you will want to spend some time on. The route features lakes, imposing mountain peaks, and great hiking trails. I have driven it many times and always find new things each time I drive through. Plus, you can make a day out of it and go swimming in June Lake as well.
Tioga Pass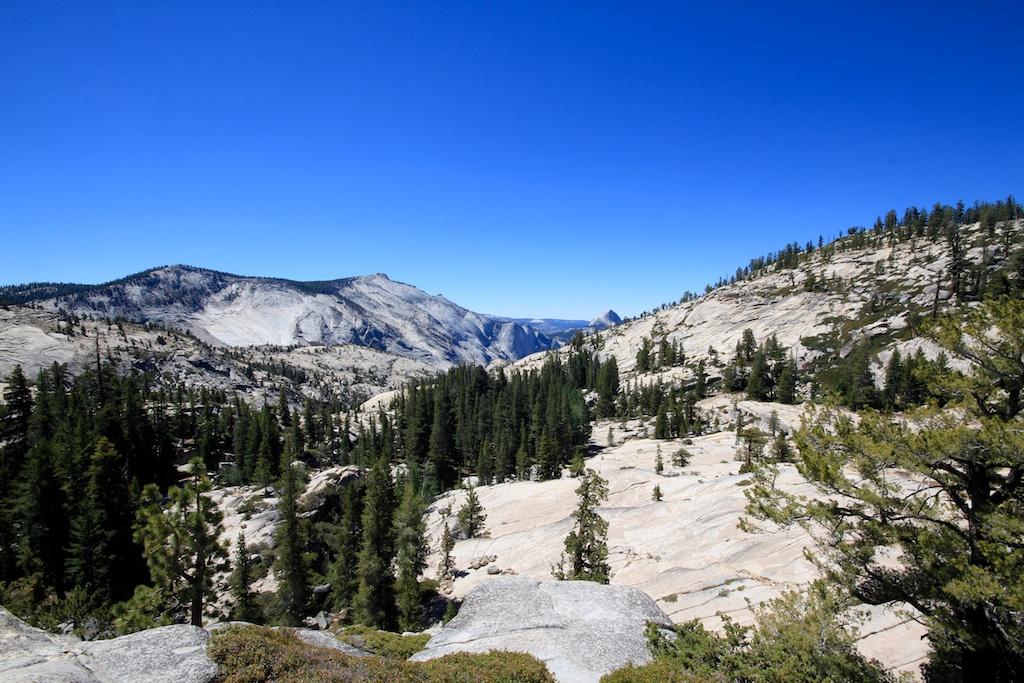 Tioga Pass or Highway 120 is one of the most beautiful drives in the state. It takes you from Highway 395, through Yosemite's high country, to the Yosemite Valley. The road crosses an elevation of almost 10,000 feet as it passes lakes, meadows, and stunning peaks. It is an excellent jumping off point for exploring a lot of the park's best hikes as well, like Clouds Rest and North Dome; or you can just soak in views from Olmsted Point.
Big Sur Coastline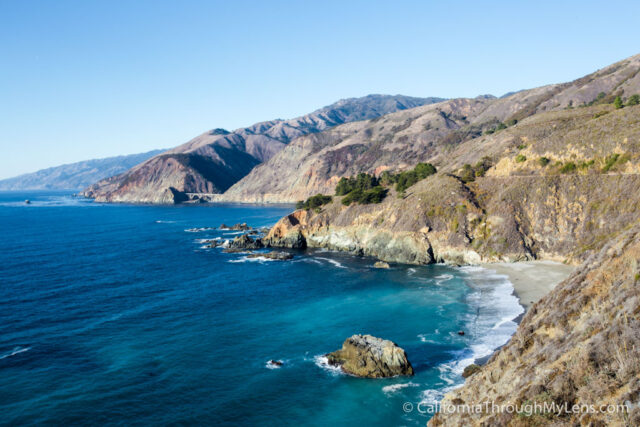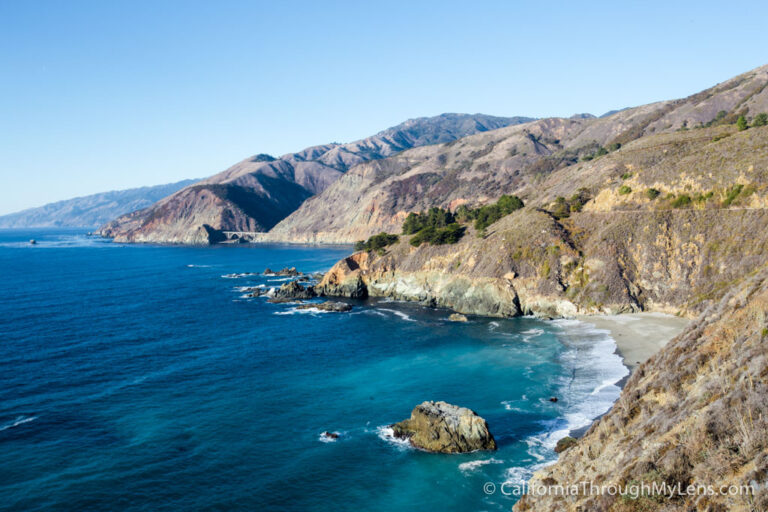 Pacific Coast Highway should be on your list to drive at some point in your life. The entire drive is stunning with some of the best coastline in the whole world. The top portion of this drive for me though, is the Big Sur area. In this section, the two-lane road weaves along massive cliffs with waves crashing on the shore below. This area has historic bridges, a waterfall that falls directly on the beach, and hundreds of miles of hiking trails. If you can only do one scenic drive in the state, this should be it.
Avenue of the Giants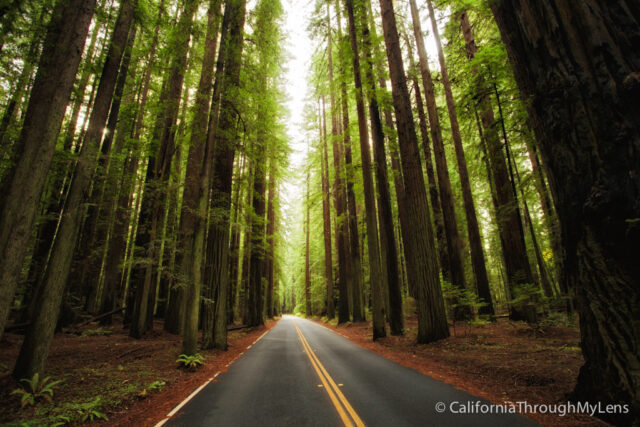 Avenue of the Giants is a 32 mile drive in the northern portion of the state that travels under stunning redwoods and passes dozens of amazing groves. You can drive through it quickly and just see the trees towering above you, but if you take the time to get out and explore some of the stops, you will be blown away by what you can see. Plus, you can drive through an actual tree along the way as well, if that is something you want to do. I have driven this route many times, and I still set aside a day to do it each time I am in the area.
Around Lake Tahoe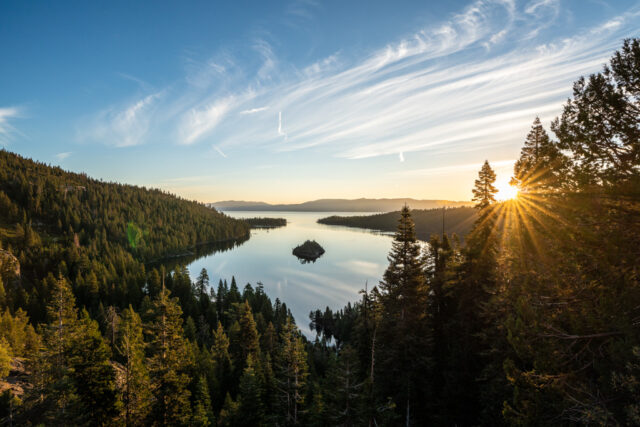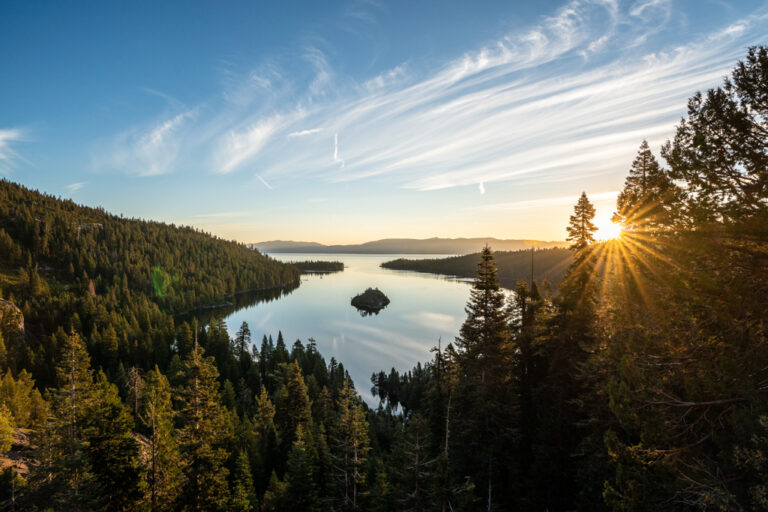 The drive around Lake Tahoe is 72 miles on multiple highways, and it is beautiful most of the time. While there are a few small towns, cities, and private homes that block your view around the lake, there are still lots of opportunities to see Lake Tahoe in all its glory. Places like Sand Harbor on the Nevada side and Emerald Bay on the California side are two of my favorites. While you can drive around the whole lake in a day, I would encourage you to spend some time in this area as it is one of California's most beautiful places.
Volcanic Legacy Scenic Byway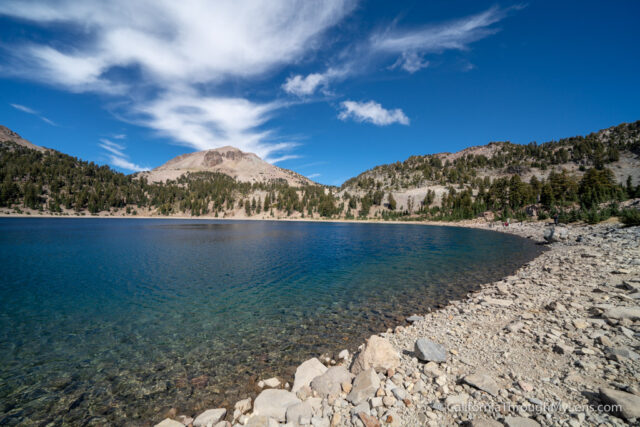 Many people never make it up to this part of the state since it is far from the major areas like San Francisco and Sacramento. It is worth the effort to see such a unique piece of the California landscape on the Volcanic Legacy Scenic Byway. The drive through Lassen Volcanic National Park allows you to see massive volcanic peaks, geothermal areas, and beautiful lakes. Continuing towards Mt Shasta, you can take a detour and see Burney Falls, one of my favorite waterfalls in the state, then drive by a subway cave you can hike to and another set of waterfalls near McCloud. Eventually, you will end at Mt Shasta, easily one of California's most imposing mountains, and a great place to spend a weekend exploring Lake Siskiyou in the shadow of the mountain itself.
Video
Here is a video of all the recommendations as well.
There you have it, some of my favorite scenic drives in the state. What did I leave off? Let me know in the comments.