Grizzly Falls in Kings Canyon National Park
Kings Canyon Scenic Drive has two main waterfalls on its route, both of which are easy to access with short trails. For me, Grizzly Falls is the best of the two. This 80 foot waterfall cascades beautifully over the rock face and down into the creek below. It's less than a tenth of a mile from where you park, and here is all the information.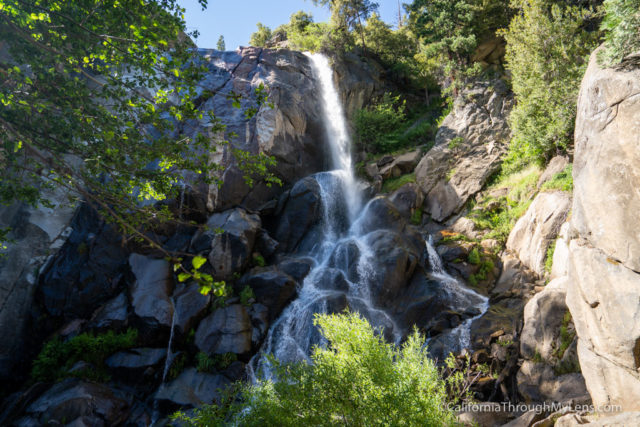 Details
80 foot waterfall
.1 mile hike
Location: Grizzly Falls Parking Area in Kings Canyon National Park
Getting There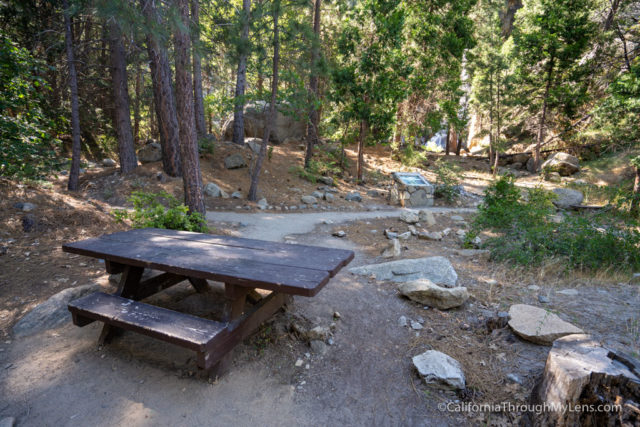 Grizzly Falls is located down in Kings Canyon along the scenic byway. It takes a while to drive down there from General Grant Grove, which is the closest main attraction to the route. Plan accordingly and don't just come down here for this waterfall, see other things as well since it's a lot of work to visit. There are only 6-10 parking spots at the pullout area on the road, so it could be full in the summer when it is busy.
The Trail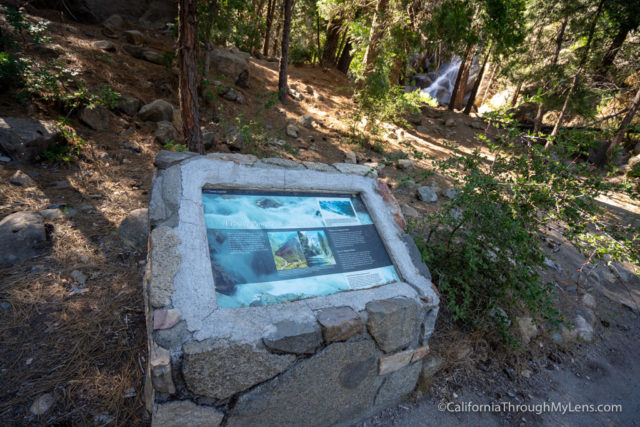 In terms of a trail, there is not much of one; you can basically see the waterfall from where you park.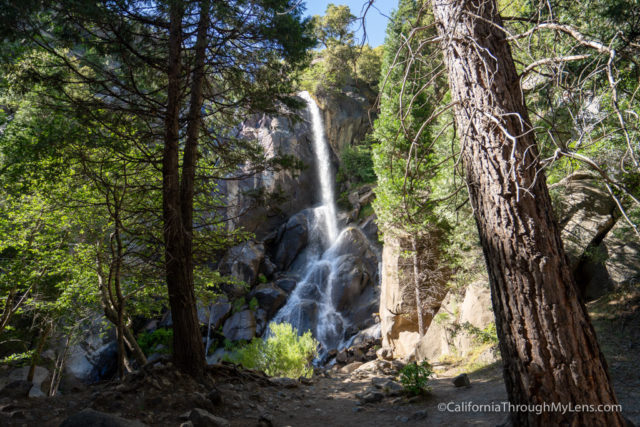 There are a few picnic benches, and you walk past them to get to the waterfall.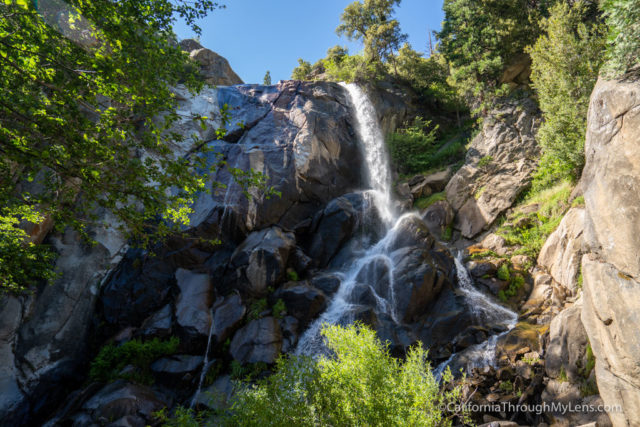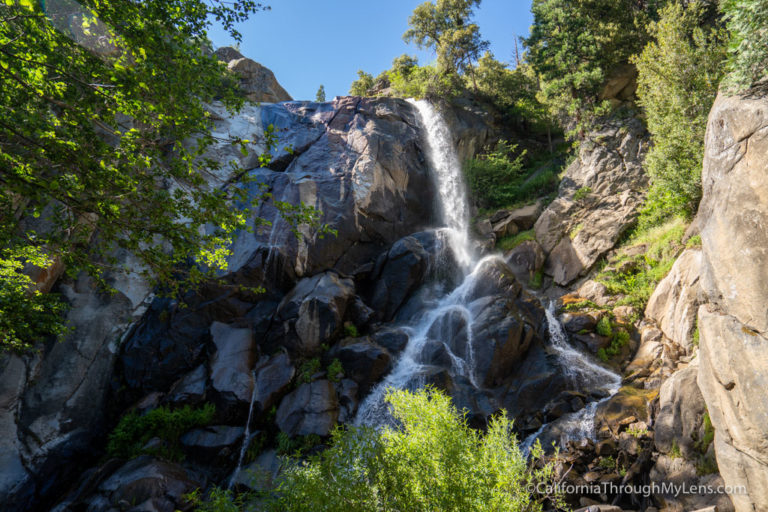 It's a beautiful waterfall with a good drop and a nice flow much of the year. There are lots of great views around the base that you can explore and get photos from.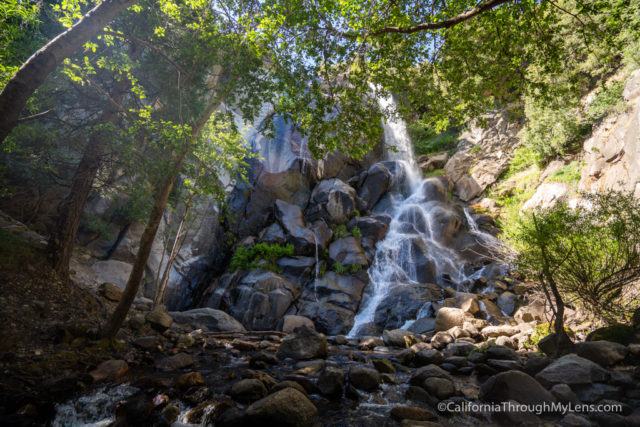 There is not much else to say about this one; it's an easy stop if you are already in Kings Canyon and definitely one you should see. Combine it with other stops along the Kings Canyon Scenic Byway as well for a full day of adventure.