Mastodon Peak is a great hike if you are coming from the south entrance of Joshua Tree National Park. This is the most likely entrance you would use if you are staying in the Coachella Valley and want to visit the park. The hike is 3 miles round trip, and it takes you to the top of a small peak as well as past an old mine. Here is all the information.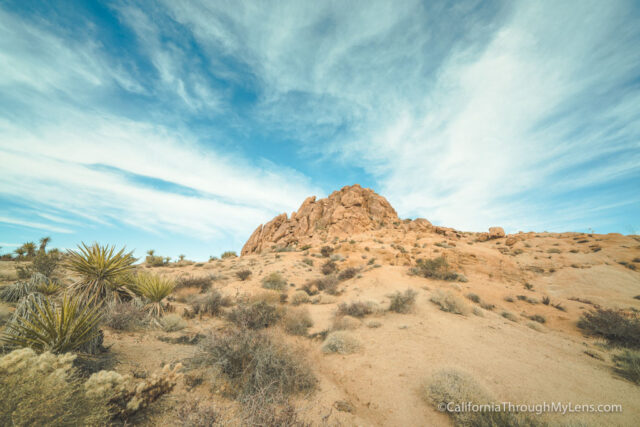 Details
3 miles round trip
450 feet of elevation
Leaves from Cottonwood Springs parking area.
Getting There
From the 10 Freeway, you will want to get off at Cottonwood Springs Road and head north towards the park entrance. Eventually, you will make it to the Cottonwood Visitors Center. Turn left here and head towards the parking area for Cottonwood Springs, which is where you will start the hike.
The Trail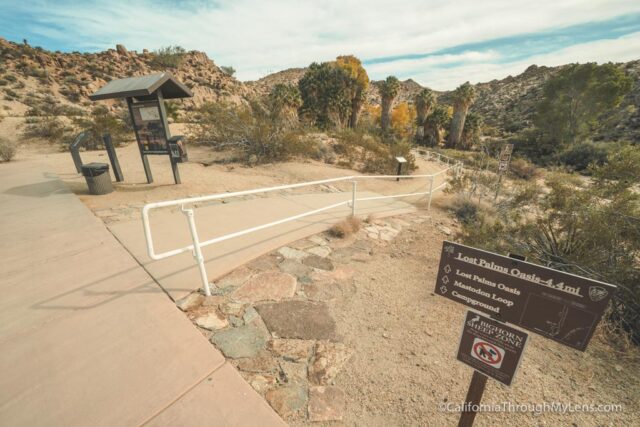 I chose to make the loop counter-clockwise since the trail is easier to follow in this direction.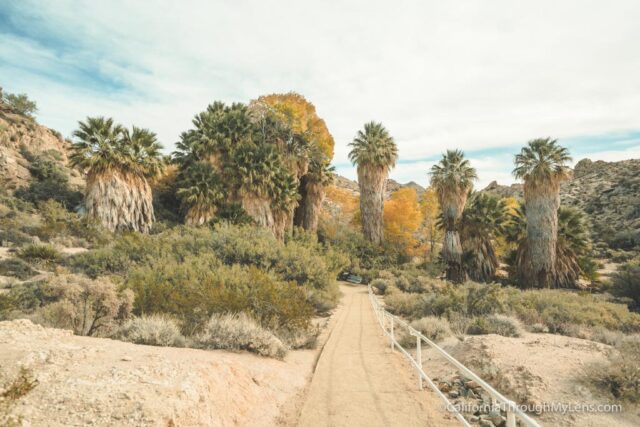 The trail leaves from the east side of parking lot and heads down into a small oasis with a few green trees.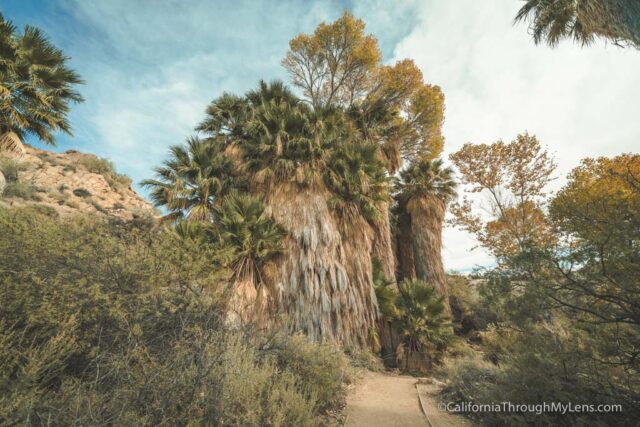 From here you will head up on a gradual incline on an easy to follow trail.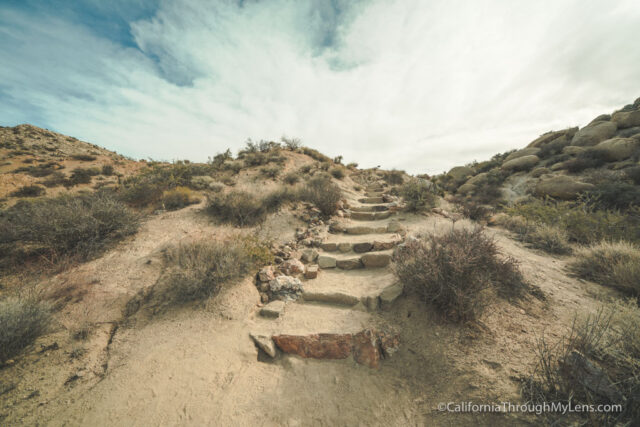 The trail does have a lot of sand sections though which are not very fun to walk on.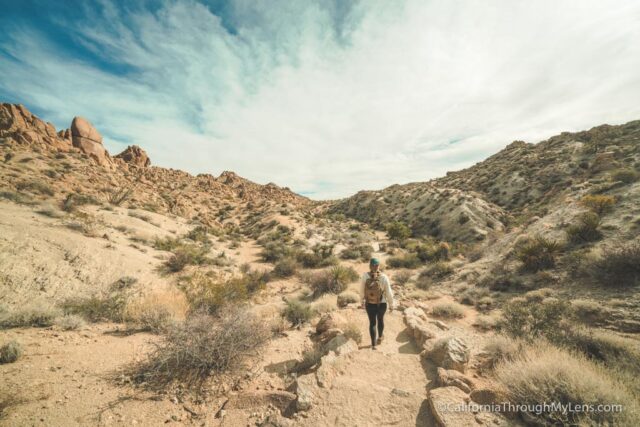 It builds momentum as you continue the progressive climb with small hills on each side.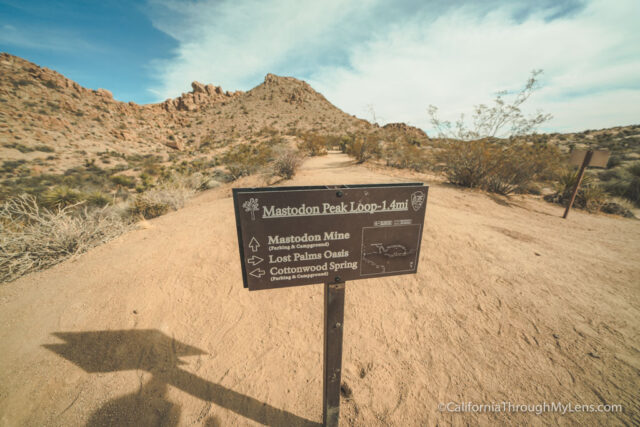 After . 7 miles the trail splits from the Cottonwood Springs trail and goes up towards Mastodon Peak.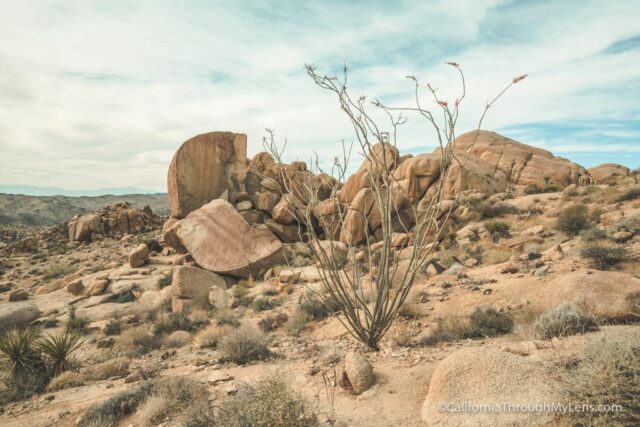 This split is where you will experience some of the elevation as you climb up the roughly hewn rock steps.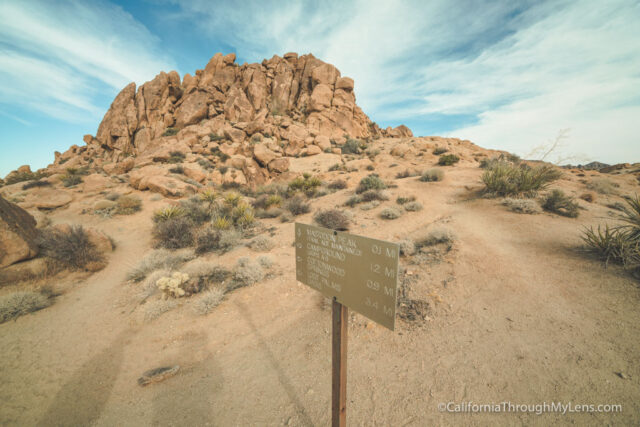 When you get to the top of the small climb, you will be at the base of Mastodon Peak.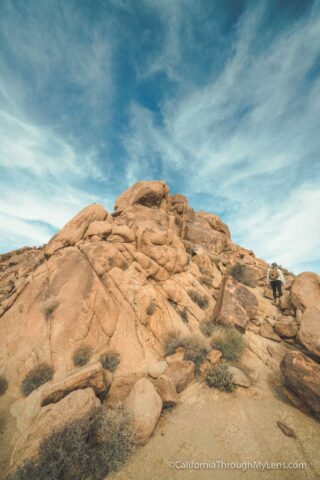 It's a tenth of a mile scramble to the top, but it's not bad. I recommend walking around the backside and climbing up that way to the top.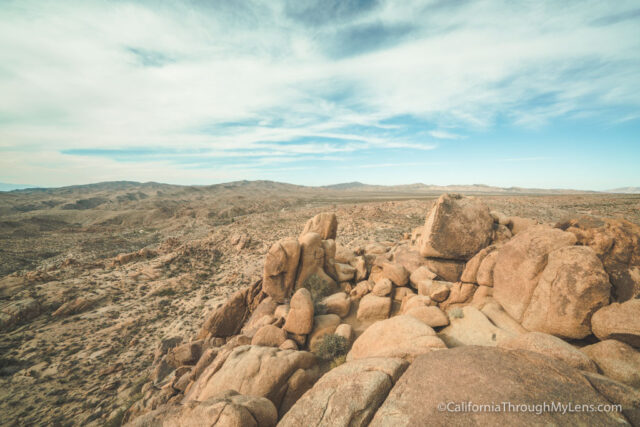 The top provides a great 360-degree view out over the park and even across to the Salton Sea if it's clear.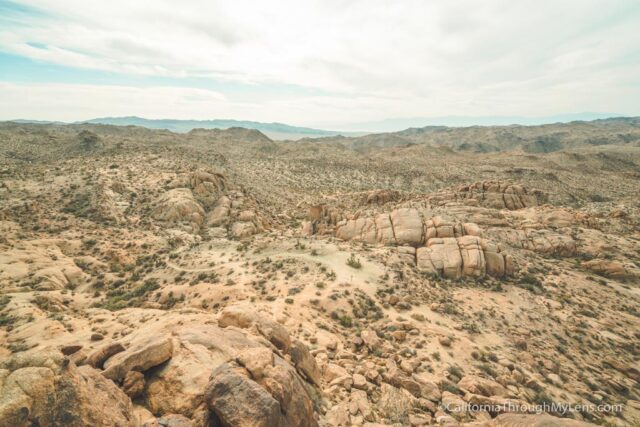 After hanging out and taking photos head down the way you came, back to the trail, and continue on towards the mine.
Mastodon Mine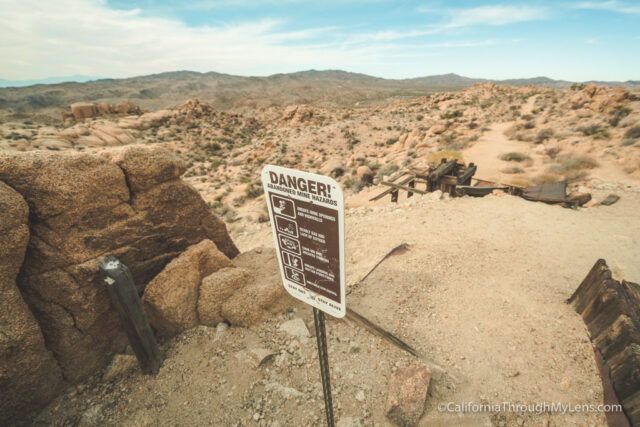 After a tenth of a mile, you will see the remains of the mine.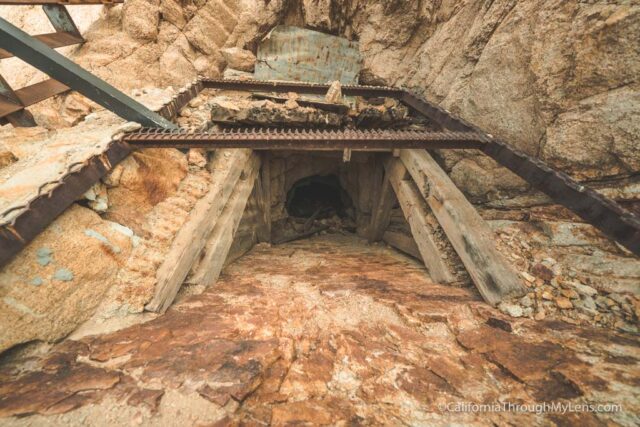 There is not a lot to see here, but you can still look down into the mine shaft which is pretty cool. From here it is a .9 mile hike back to the car.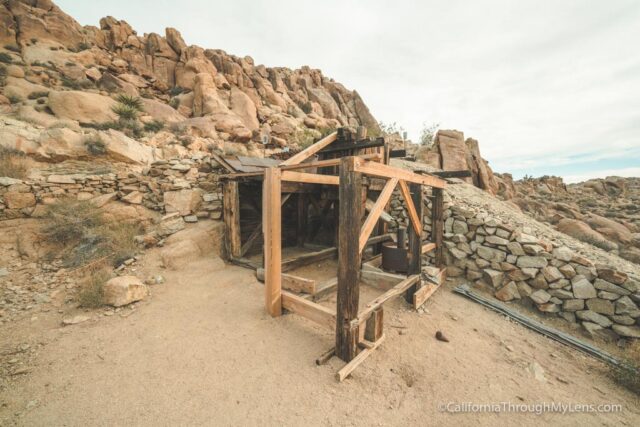 The end of the trail is uneventful with most of the walking on a sandy washout area. Don't miss the turn to go back to the parking area and not on to the campground though.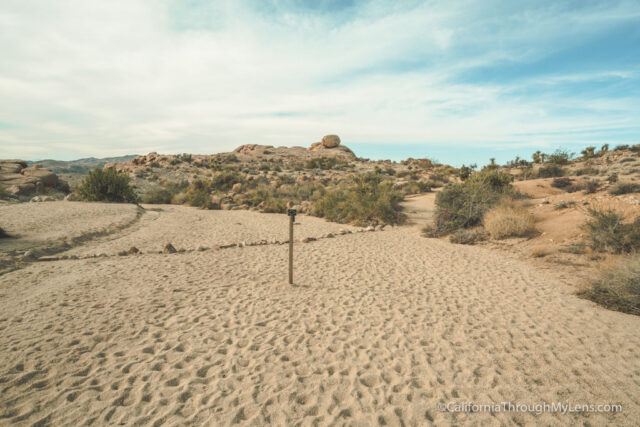 All in all, this is a fun, relatively easy hike in the park. I recommend you check it out if you come in from the south entrance, but I wouldn't drive down from one of the other entrances just to see it. Let me know what you think in the comments.