The Artist's Drive in Death Valley National Park is one of the more unique things you can do in the park. The drive takes you through canyons and past mountains, many of which are covered in fantastic colors. It's crazy that Death Valley has so many things that are utterly distinct in the park, like Badwater, Devil's Golf Course, Artist Palette, and the Racetrack. Here is all the information on this drive and Artist's Palette (at the end of the drive), which is the main stop.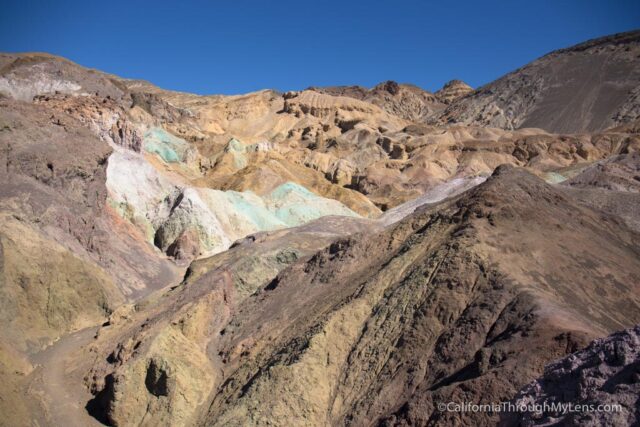 Details
Drive is 9 miles one way
The hike is a half mile or so depending on how much you want to explore
This information is from my visit in 2017
Read more about Death Valley here
Getting There
Artist's Drive is located off Badwater Road, north of Devil's Golf Course and south of Furnace Creek. The start of the drive is clearly marked, and it will take you about 45 minutes, depending on how much you stop and how fast people are driving in front of you. Artist Palette is about 5 miles from the start.
The Drive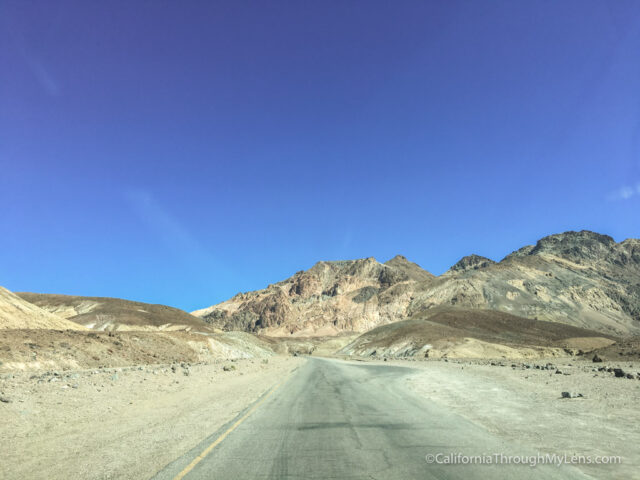 The drive is pretty impressive the entire way with lots of towering mountains that loom in front of you. The road is curvy, and vehicles longer than 25 feet are not allowed to go on it. The drive also has a lot of dips so it can be pretty fun if you like that kind of thing.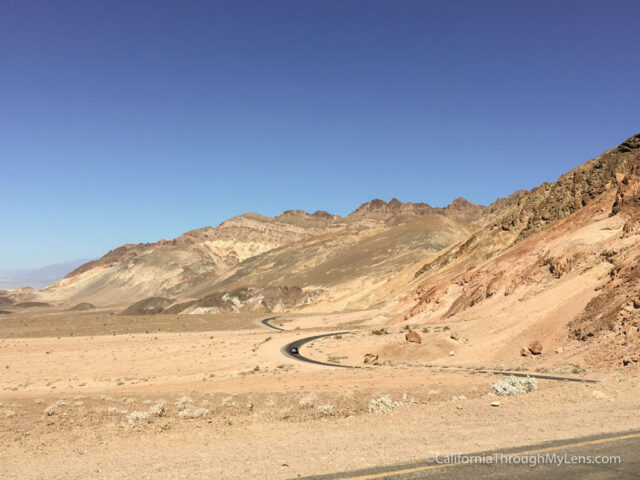 As you weave around turns, you will see fantastic views down into Death Valley west of you, and even the parts of the mountains without the colors are impressive.
Artist Palette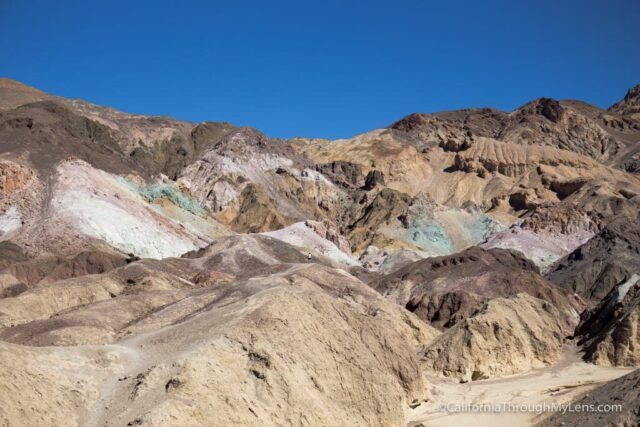 After about 5 miles of driving, you will reach the most exciting part of the drive, which is Artist Palette.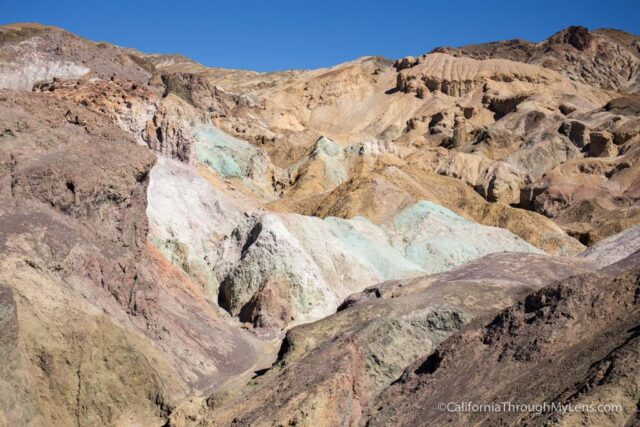 This is where all of the colors come through in the mountain, and it is crazy to see them all collect right in this one specific canyon.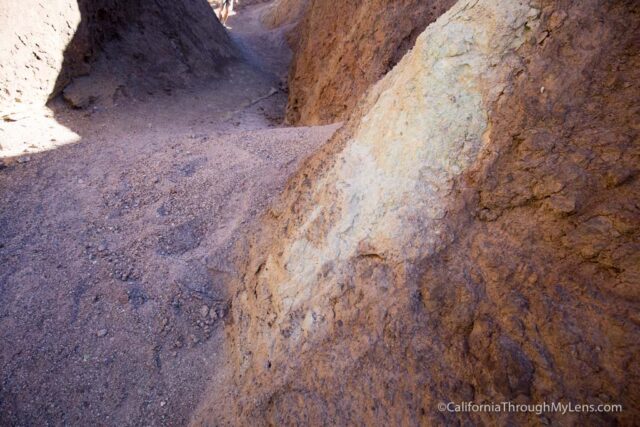 The colors are produced by the oxidation of the metals and elements found in the ground here, and it produces everything from purple and blue to even a slight green.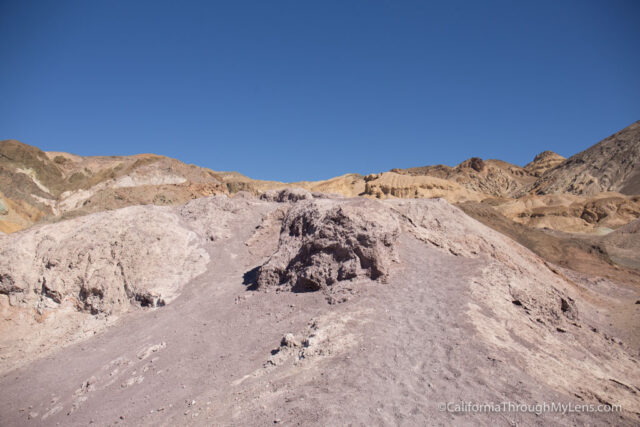 There is a small parking lot that will let you get out and walk down to where the colors start.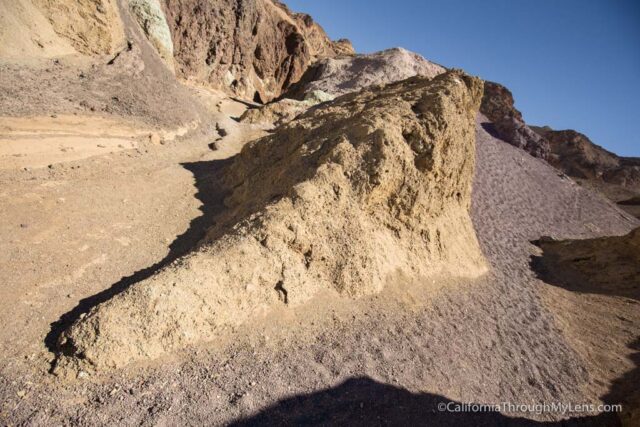 I love exploring this part on foot as it is even more impressive up close. You can walk around and climb the small hills or just look over it from the parking lot.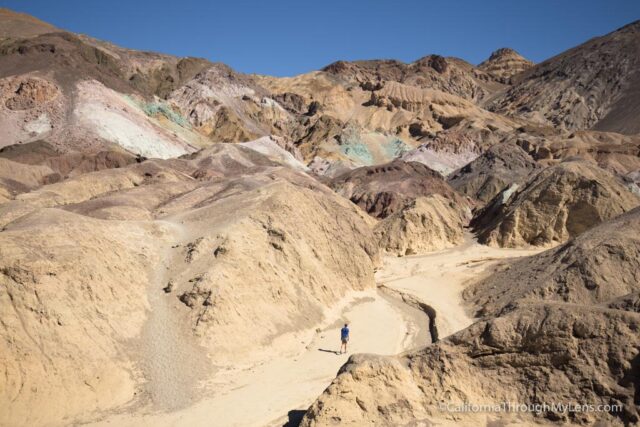 After you get back to your car, you will be leaving the most exciting part of the drive, for 4 miles of weaving and canyons before getting back to the main road.
This is one of those places that I have been to many times and keep going back to each time I visit the park. It is incredibly impressive to see it up close, and I highly recommend you make the drive. Read more about Death Valley here and let me know what you think in the comments.