UCSD Stuart Art Collection: Exploring the Giesell Library, Fallen Star and More
Something unique about the University of California San Diego is that the school is highly invested in the arts and has an extensive outdoor gallery with over 18 pieces that you can explore on campus. I only got to see four pieces when I went because I was pressed for time (you need 2-3 hours to see them all), but I plan to go back again soon to see the rest. Here is all the information so you can check it out.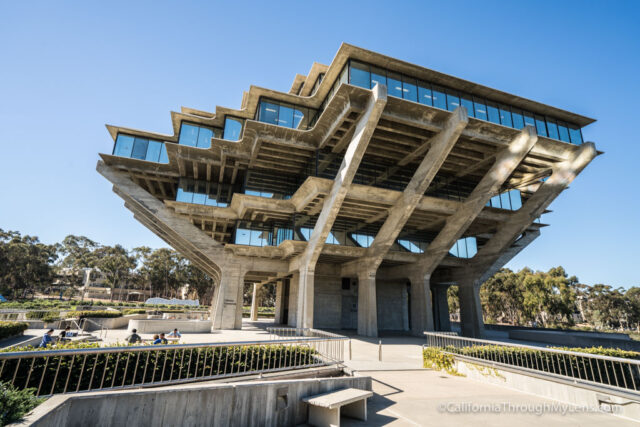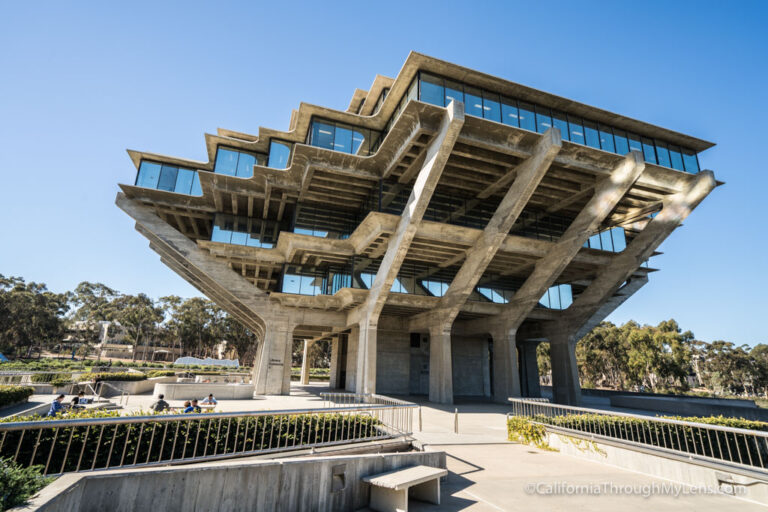 Details
Free
Park in the visitor's area of the Gilman Parking Structure
Fallen Star is only open Tuesday and Thursday from 11 AM – 2 PM
Location: 3100 Gilman Dr, La Jolla, CA 92093
Read about all of my favorite places in San Diego here
This information is from my visit in 2018
Getting There
From the 5 Freeway, you will want to get off on La Jolla Village Drive and head west. You will turn right on Gilman Dr and take it around the bend until you see a large parking structure. Make sure to only park in the spaces designated for visitors. Once you park, you can look at this map to find which art piece you want to see and where they are on the campus. Since it is only open for a few hours, I headed to Fallen Star first.
Fallen Star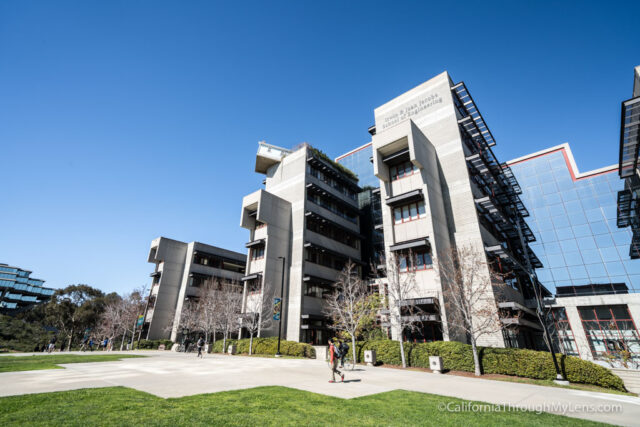 Fallen Star is an art installation on the top floor of the engineering building, and it looks like a house that is teetering on the edge.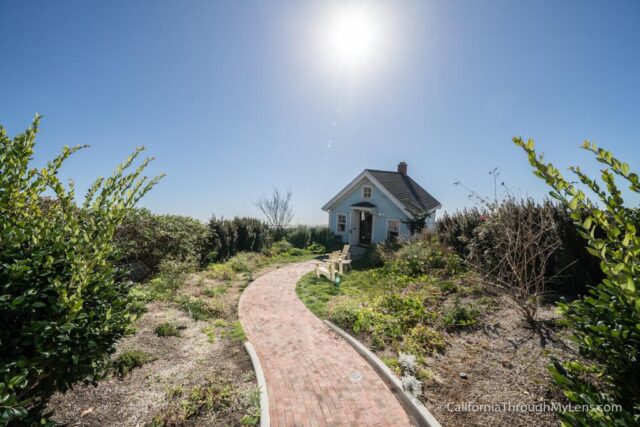 Heading up to the 7th floor, you will see the house hanging there, complete with a beautiful garden that you walk through to get to the house.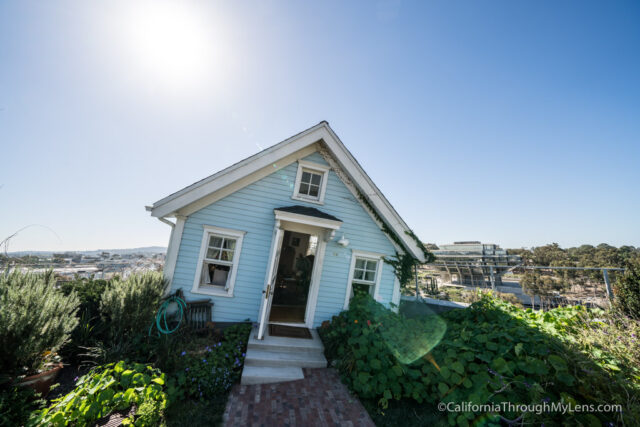 The house is on a slant, so when you are inside, it messes with your mind.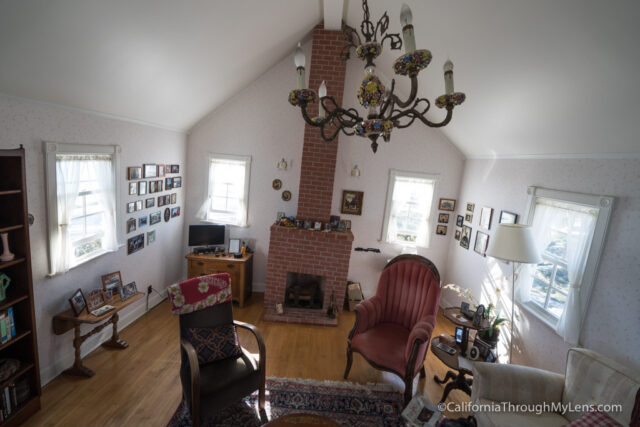 Only six people can come in at a time, so there may be a wait when you get there but just be patient. After exploring the area, you can head back down and see the next piece.
The Bear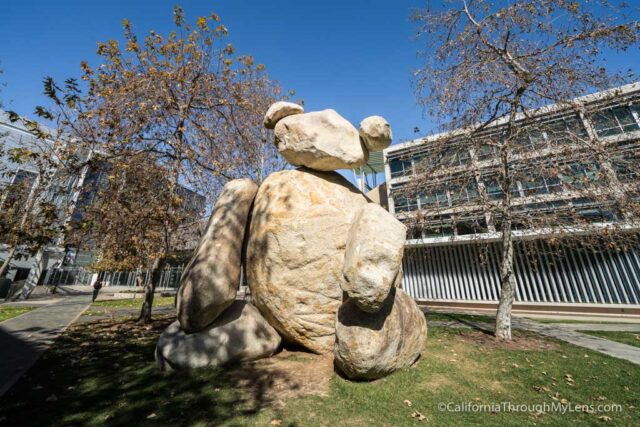 The bear is located two buildings down from Fallen Star, and it was one of my favorites.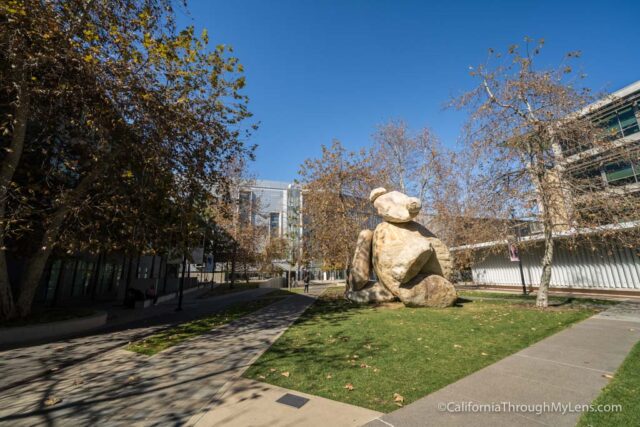 Basically, it is a giant stone bear in the middle of the quad. Not much more to say about it other than that it's fun to see and it's big.
Snake Path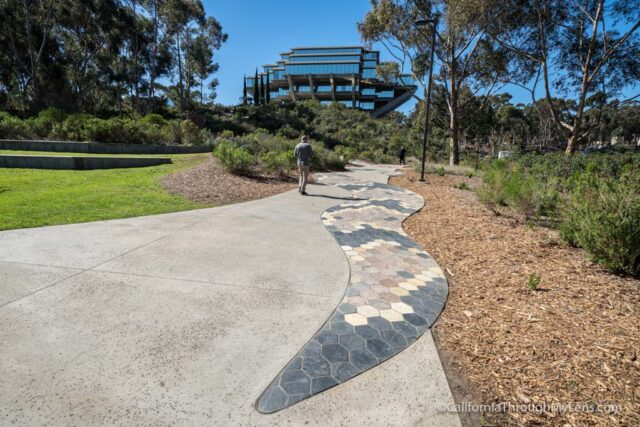 From here, I headed up to the library, which is where the next piece is, the snake path. This small walkway takes you up to where the library is, and it is designed to look like a snake the entire way, culminating with a snakehead when you get to the top of the hill.
Giesel Library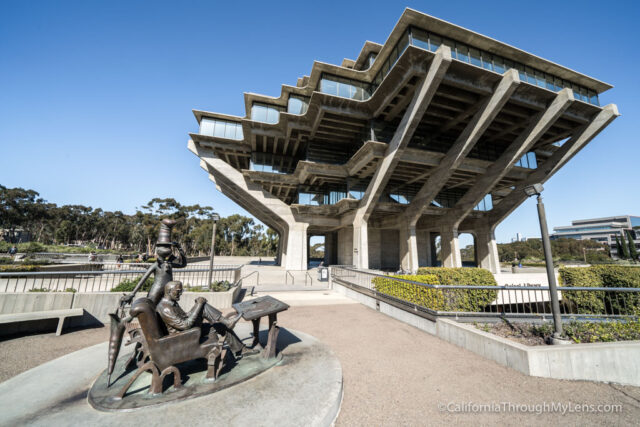 While this is not part of the Stuart Collection, this library is something you must check out when you are on campus. It was named after Theodor Seuss Geisel, who is also known as Dr. Seuss. There is even a statue of The Cat and the Hat and Mr. Geisel drawing on the west side of the library.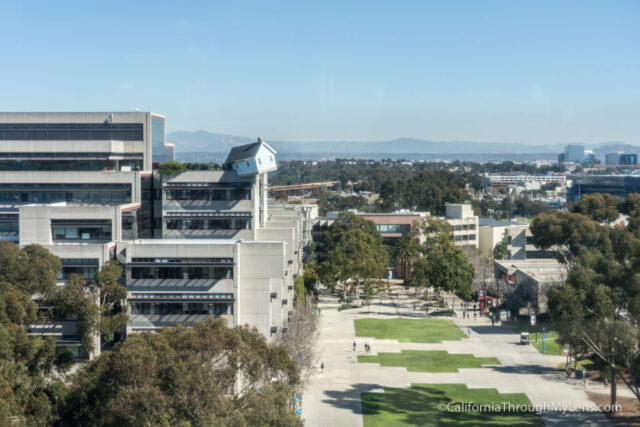 If you go in, you can go to the 7th floor and get a great view of Fallen Star from a far away angle like the above shot before heading on.
Trees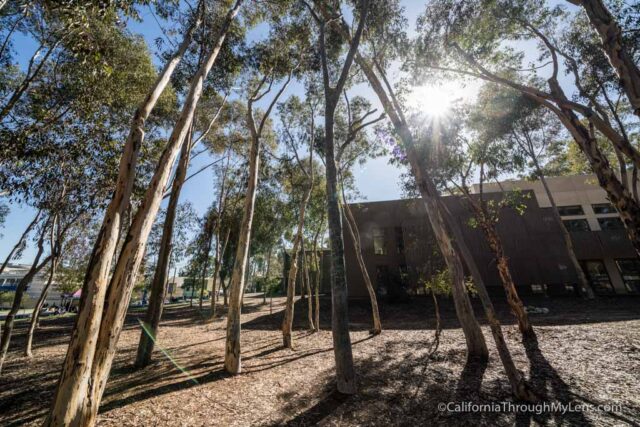 The last piece I went to during this trip was called trees, and it is located in the forest in front of the library. This piece is a tree that looks much like the others in the area, but that has a speaker and talks. There are 6 hours of pre-recorded speeches that the tree goes through; when I went, it was a speech by President Obama.
As you can no doubt see, the Stuart Collection at UCSD is a great place to spend a few hours, and this is just a few of the exhibits. If you are in the area, especially on a Tuesday or Thursday, then be sure to add it to your list.