Queen Califia Magical Circle Sculpture Garden in Escondido
Queen Califia Magical Circle is a fun art installation in North San Diego County created by French-American sculptor Niki de Saint Phalle. It is only open to the public two days a week for limited hours. It is a fantastic spot to explore, and the only American sculpture garden from the artist. Here is all the information so you can check it out with your family.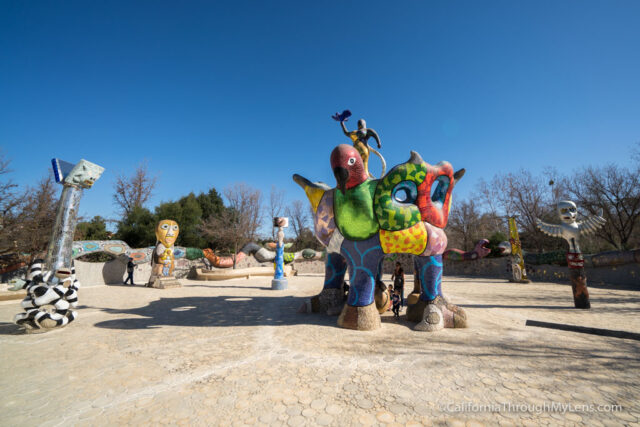 Details
Tues and Thurs from 9 AM to Noon and also the 2nd Saturday of the month
Great for the whole family
Location: Kit Carson Park, 3333 Bear Valley Parkway, Escondido, CA 92025
This information is from 2018
Getting There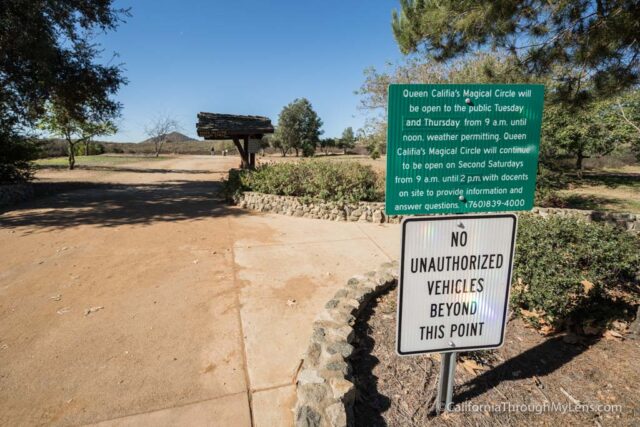 From the 15 Freeway, you will get off on Via Rancho Parkway and head east. The road bends around till you get to Mary Lane, where you will turn left. From there, you can follow the signs through the park to where Queen Califia's Magical Circle is located.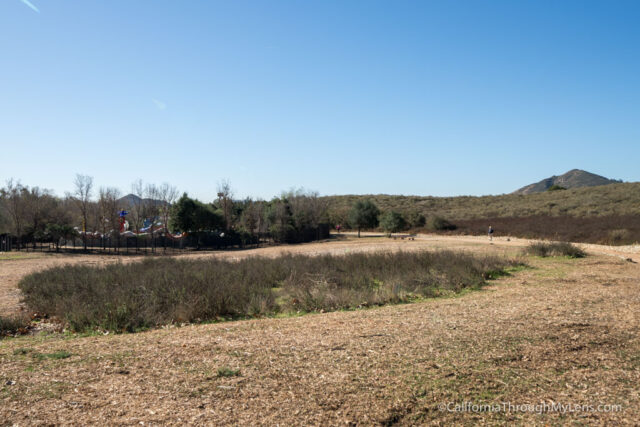 After parking, you will walk about a tenth of a mile to the large circular art piece surrounded by a large gate. If you go when it's closed you cannot see much, other then some sculptures peaking up above the entrance.
The Sculptures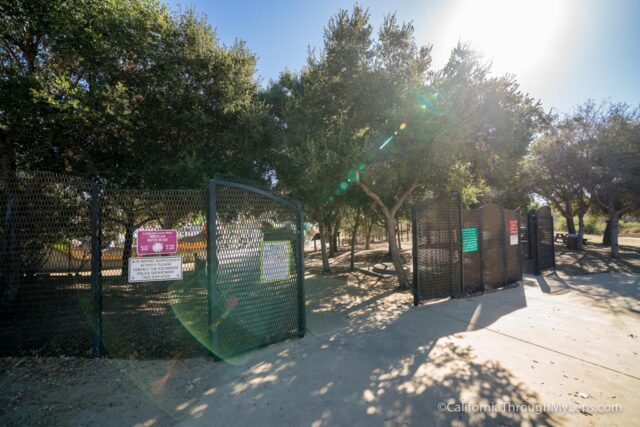 When it's open, the gate will be open, and you can explore the installation as much as you would like.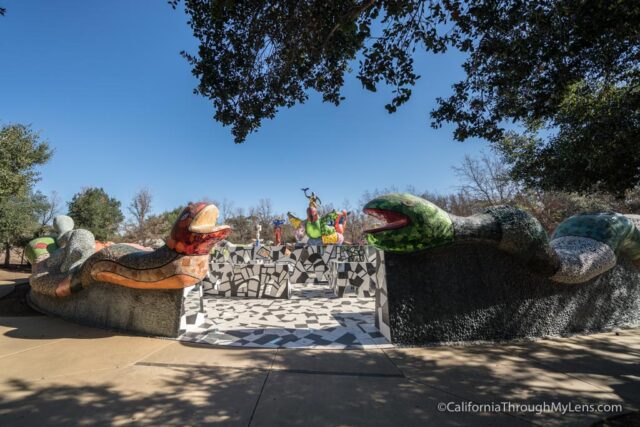 The entrance is where the two giant snakes greet you, which the sculptor said were "inspired by California's mythic and cultural roots."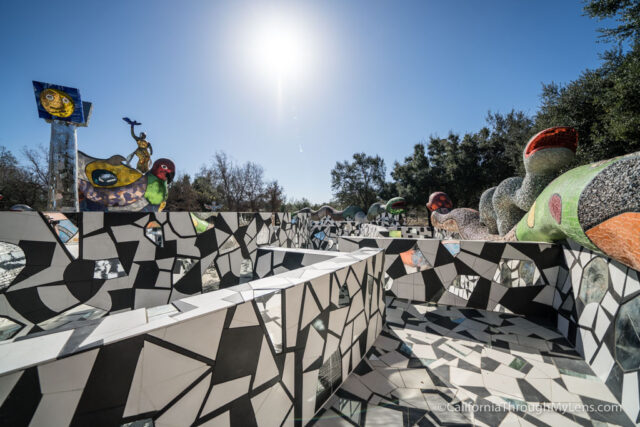 Inside there is a small maze you will walk through lined with mirror and tiles to make your way into the center.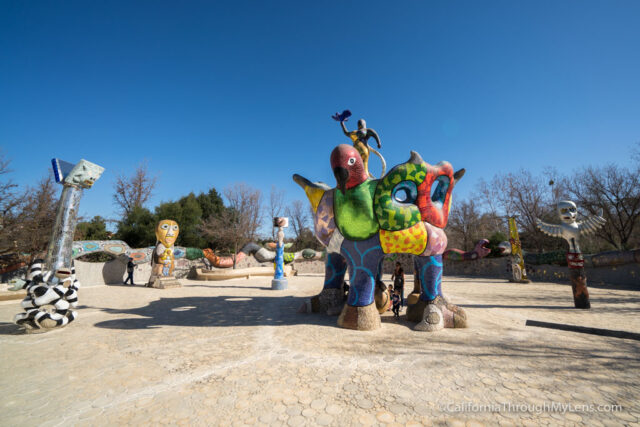 The center is where most of the half dozen or so sculptures reside.
These sculptures are full of color and fun to check out. Each is very intricate, with lots going on.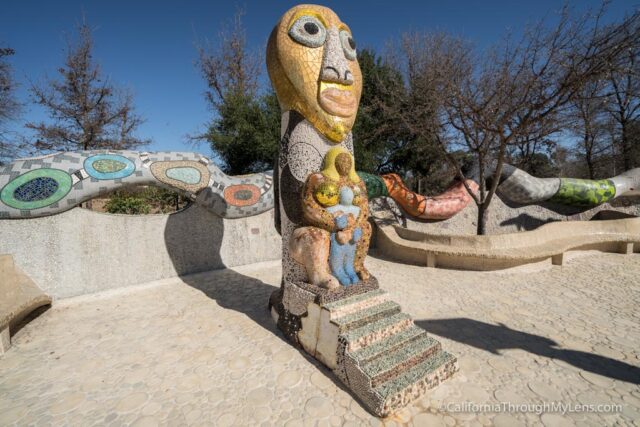 I saw many families with their children in awe while they explored here.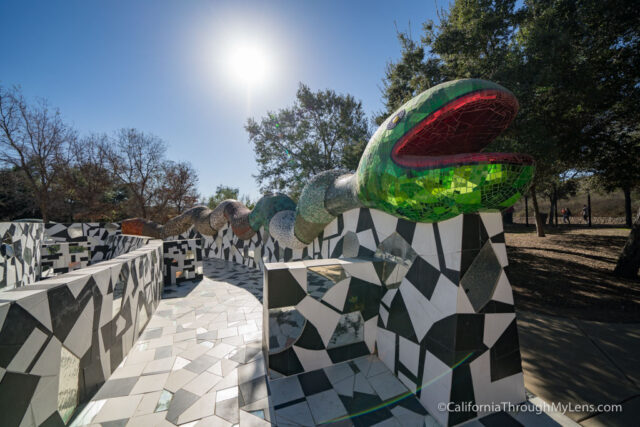 I felt like a kid myself walking through the maze and looking at all the mythical creatures.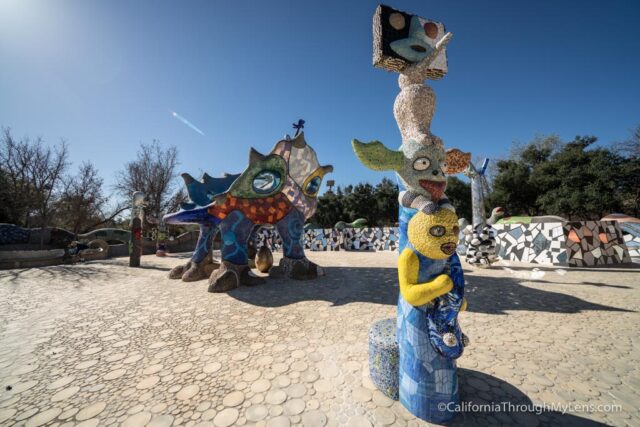 After you are finished exploring, you can head out the main entrance and back to your car.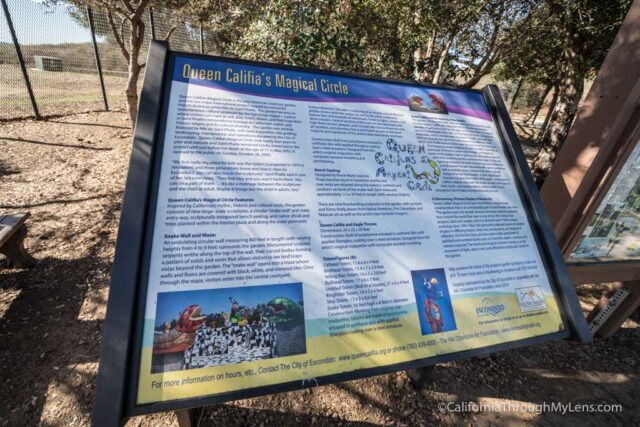 Queen Califia Magical Circle is a fantastic spot that should be on your list to check out when it's open. I have wanted to go for years, and it lived up to my expectations. Let me know what you think in the comments.