Avalon Day Trip: What to do on Catalina Island
One of the unique things about Southern California is the quick and easy access you have to coastal islands ranging from Catalina to Channel Islands National Park. You can make a day trip out of visiting these, and doing so will give you insight into a culture and lifestyle that is similar yet different from the rest of Southern California. If you are heading to Catalina though, here are my recommendations for how to spend a day on the island, specifically in the town of Avalon.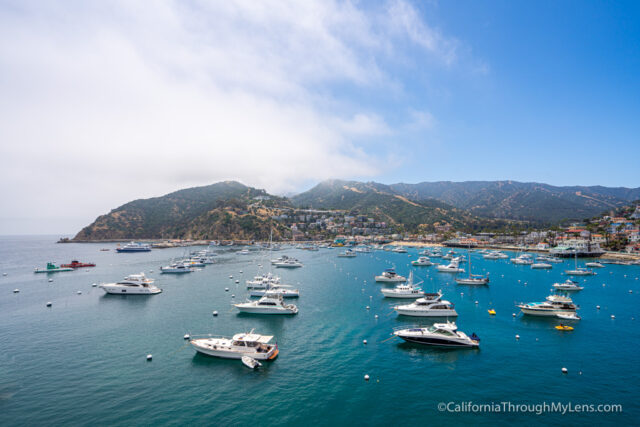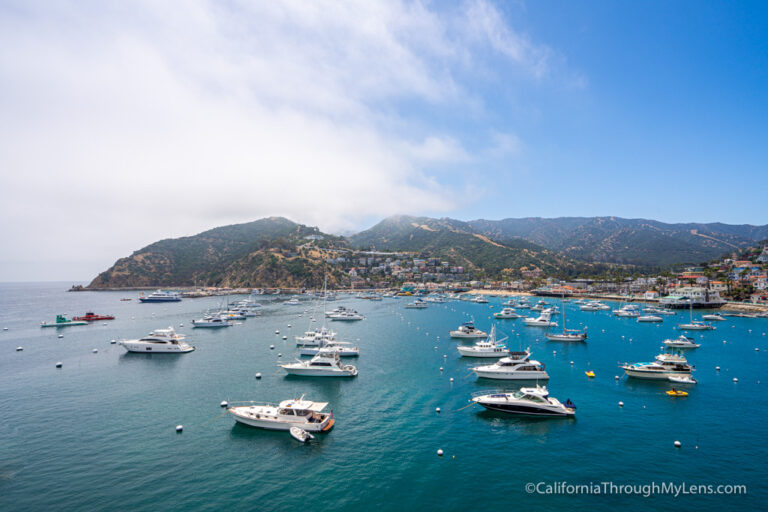 Video
Here is a video I made of a day trip to Catalina in June 2019.
Catalina Express
The two main areas to catch the Catalina Express are Dana Point and Long Beach. Both are great, but I usually use the Long Beach one as it is a little closer to the island, and it is fun to go out of the harbor past the Queen Mary. I don't have a ton of recommendations on what to do on the boat, but you can get snacks and drinks, and the hour trip goes pretty fast. Also, I recommend booking your tickets for the ferry in advance as they sell out fast in the summer.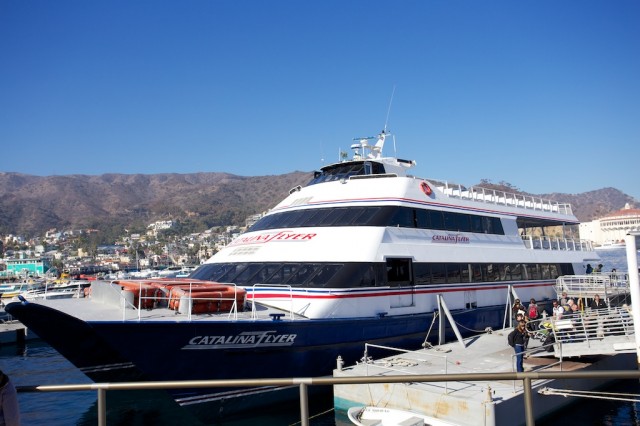 Wrigley Memorial & Botanic Garden
After getting off the boat, proceed to the small town strip and grab a trolley or bus up to the Wrigley Memorial & Botanic Garden for 2 dollars. They pick up only once an hour at each stop, so make sure to be ready to board as this is a great thing to do first.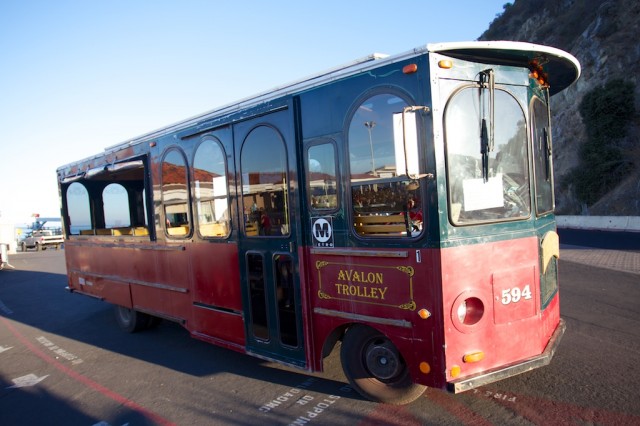 After getting off the bus, explore the beautiful succulent gardens and the famous Wrigley Memorial 8 dollars. It is a lovely area and has some great views of the island.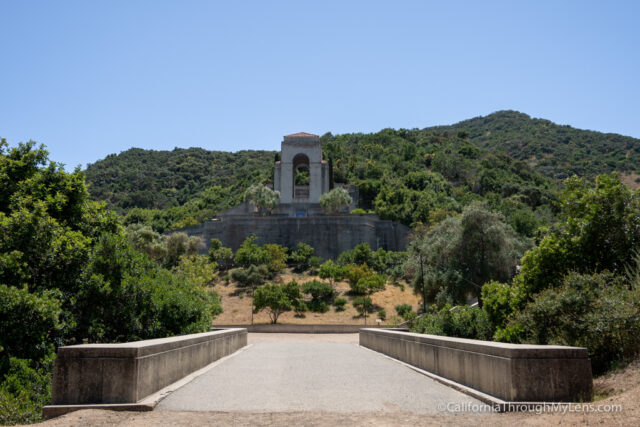 After the memorial, you can wait for the bus or opt to walk the mile and a half back into town as it is beautiful, and there are some fun things to see on the way.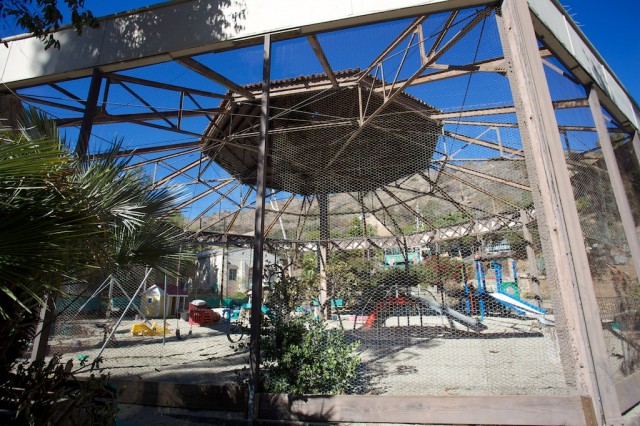 On this walk back, you can see the campground, the golf course, old bird cage, which is now a preschool and the Will Richards Studio (Closed). Each should only take you a couple of minutes except for the studio that I would plan to visit for 15-20 minutes. Do note that the studio is only open at specific times, so you may not be able to see it.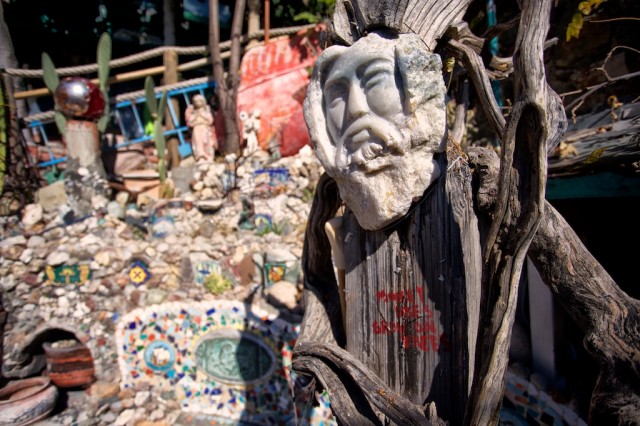 If you decide not to take the walk you can always play a round of mini-golf or visit the arcade as well when you get back to town.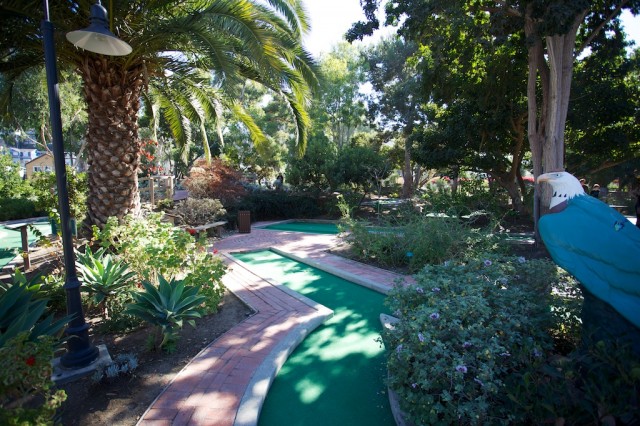 Lunch
After arriving back into town, you should be ready for lunch, for which I have an expensive and a medium priced recommendation.
Medium priced – Fish and Chips on the pier.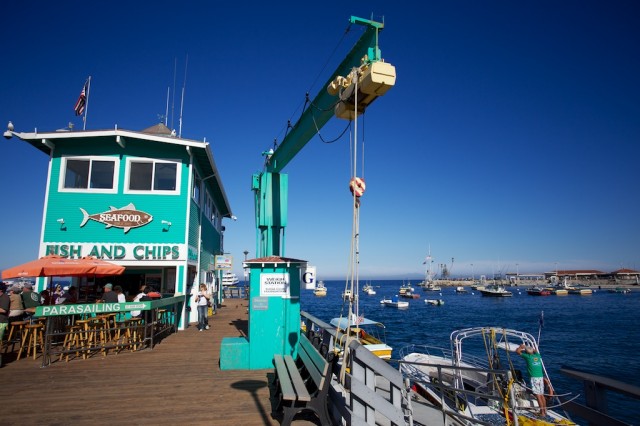 This little shack on the pier is a walk up and order place that specializes in fried seafood. I suggest Combo One, which is two fish, two shrimp, two scallops, and two calamari on a bed of French fries. If you have another person with you, it is great to split. I also suggest the clam chowder in a bread bowl as it is delicious. Grab your food and sit on the pier with a view like this.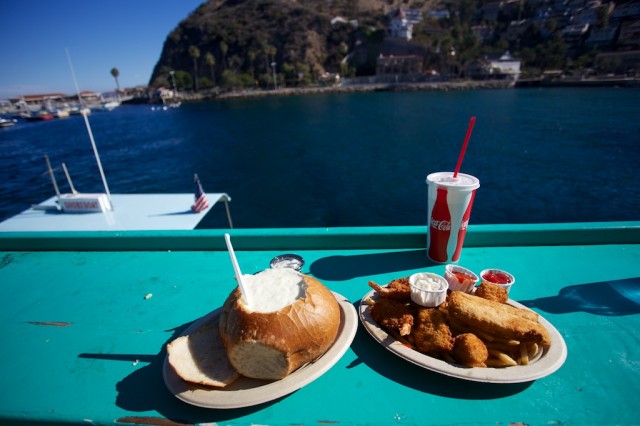 Higher priced – Maggie's Blue Rose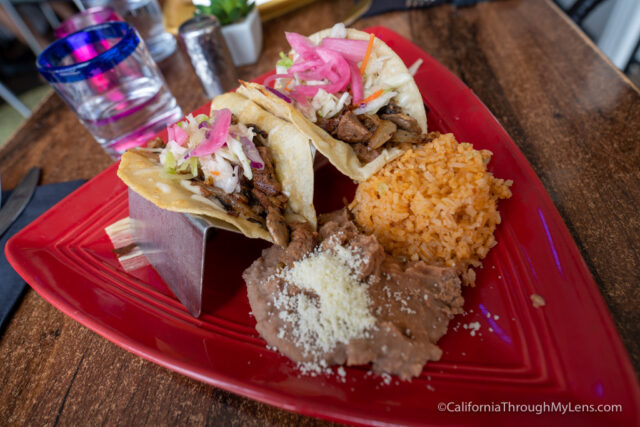 Plan on about 15-20 dollars a person here, but the Mexican food and tacos they serve up here are pretty great.
Shopping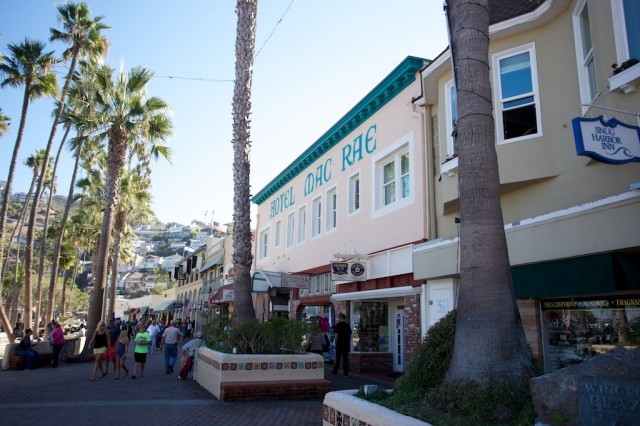 After lunch, walk the downtown streets and take as much time as you would like. They mostly have art, some clothing, and cheap souvenirs, but some good finds can be had there, especially if you are into the unique tiles that are prevalent on this island.
Casino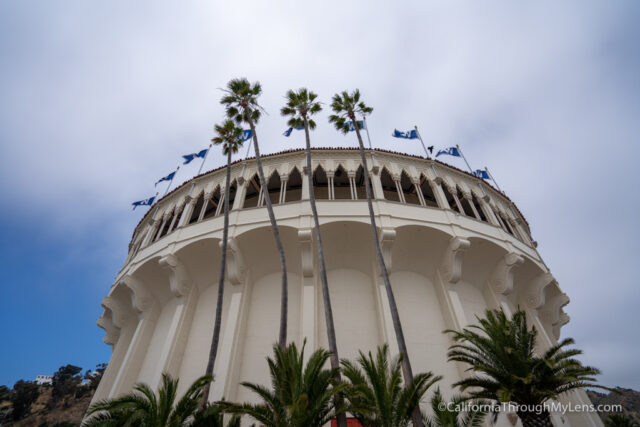 After shopping, make your way over to the casino, which is only a casino in name, you cannot gamble at it, but it is the massive flagship building on the island. You can tour this for 20 dollars, twice a day, or just walk around and take it all in. I recommend taking the tour if you are interested in history as it is pretty great.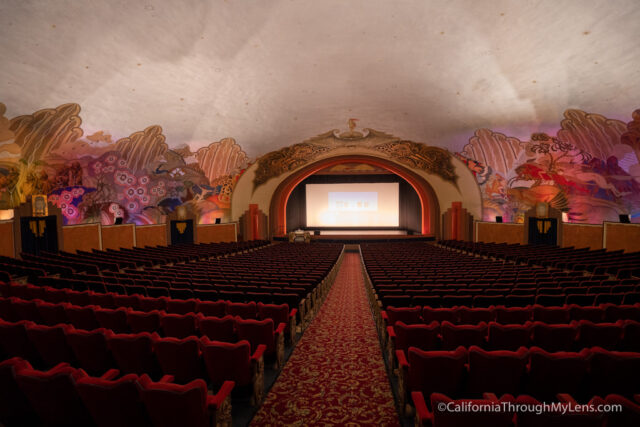 The casino is also where the best place to try scuba diving is, but that is a post for another day.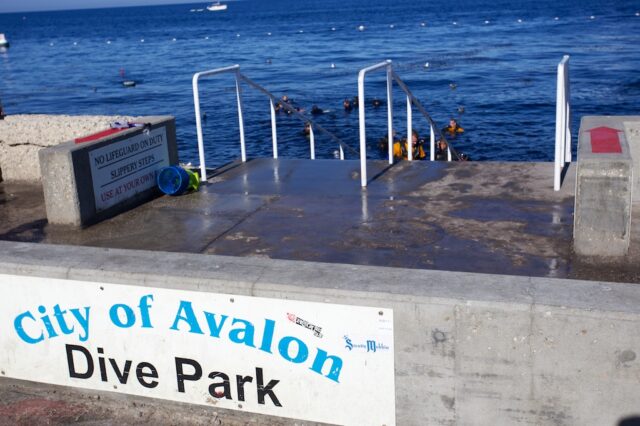 Ice Cream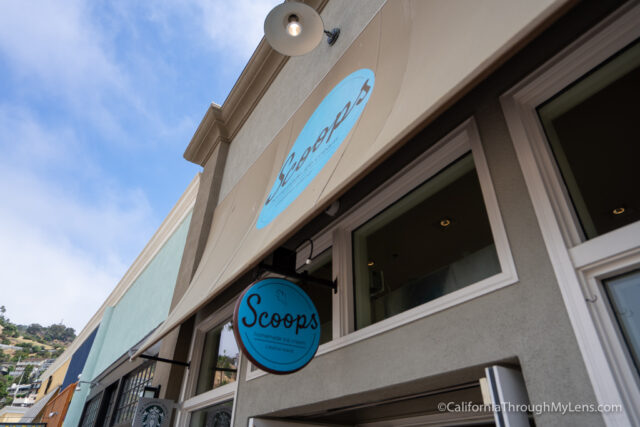 After visiting the casino, head over to Scoops ice cream and indulge in one of their famous waffle cones. There is always a line, but that is how you know it is good.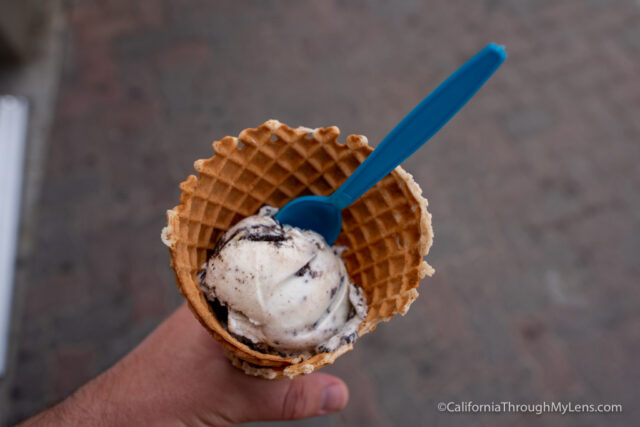 Lastly, if your sweet tooth hasn't been filled or if you need to bring something back for a loved one, head into Lloyd's Candy Shop for some fantastic saltwater taffy.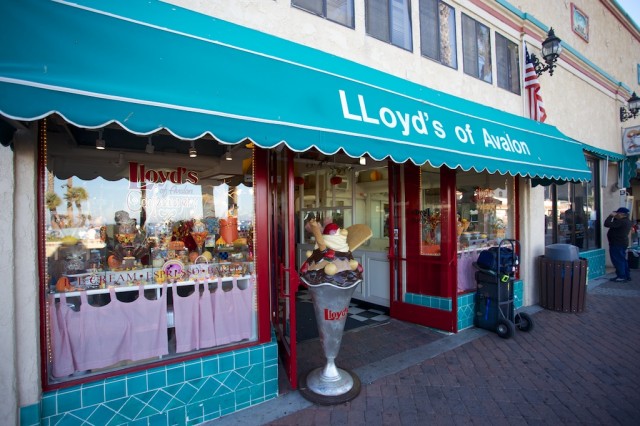 After that, you should be ready to head back to the boat, with a full belly and a couple of adventures completed. This guide does not talk about any of the excursions, which I am sure are great as well, and let me know what you think I left off in the comments. Also, if you are interested in hiking on the island, check out the Trans Catalina Trail.