Museum of Broken Relationships in Los Angeles
While Los Angeles is certainly full of interesting museums, the Museum of Broken Relationships on Hollywood Boulevard is undoubtedly one of the most unique. This museum is in the shadow of famous tourist spots like the wax museum, Ripleys Believe It or Not, and even the TCL Chinese Theater. It focuses on the issues that affect the average human relationship by collecting the leftovers of failed ones. Here is all the information on this spot if it sounds like something you want to see, but do note many of the stories are pretty sad.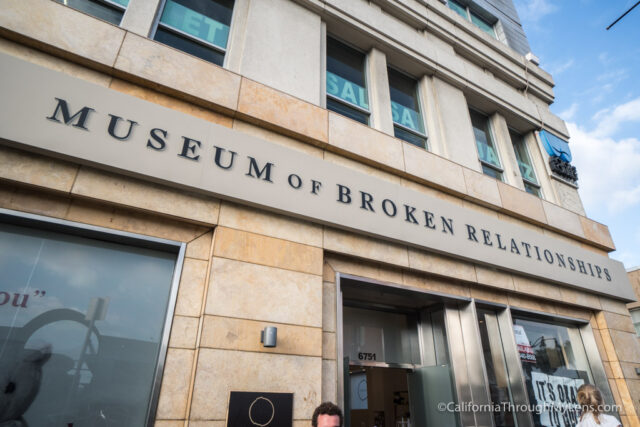 Details
Cost: $15
Hours: 12 PM – 7 PM
Location: 6751 Hollywood Blvd, Los Angeles, CA 90028
This information is from my visit in 2017
Getting There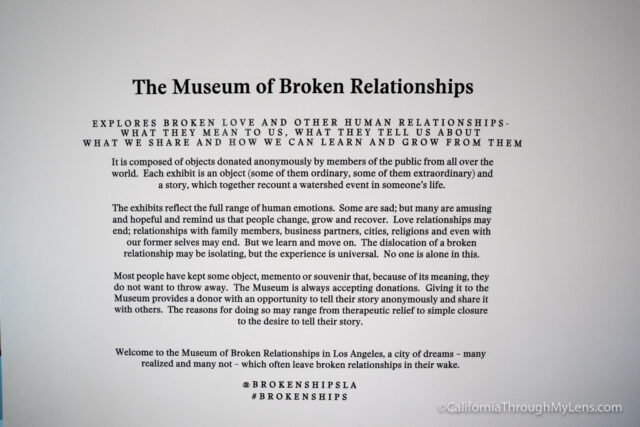 The museum is located on Hollywood Blvd, and there is not much street parking available. I would recommend heading to Hollywood and Highland, where there is a big parking lot under the mall. This is a great place to park and to explore all that Hollywood Blvd has to offer. You can walk to the museum from here.
The Museum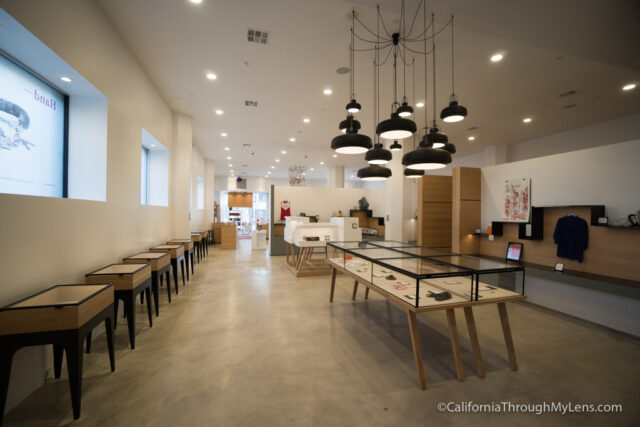 This museum got its start when the owner went to Switzerland and saw the original Museum of Broken Relationships there. He figured it would be something that Los Angeles would dig as well, so he created a sister museum in Hollywood.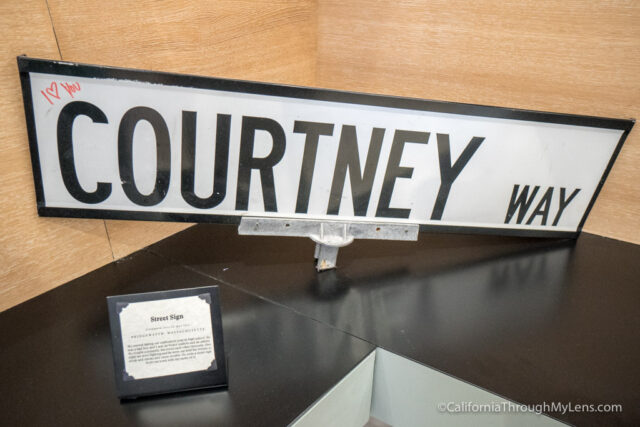 The museum collects things that are anonymously sent to the curators with stories about what the items are and what they meant to the failed relationship.
Inside there is a range of different items, some of which come with a fun story and some which come with a depressing one. Here are a few of the most unique:
Marry Me Sign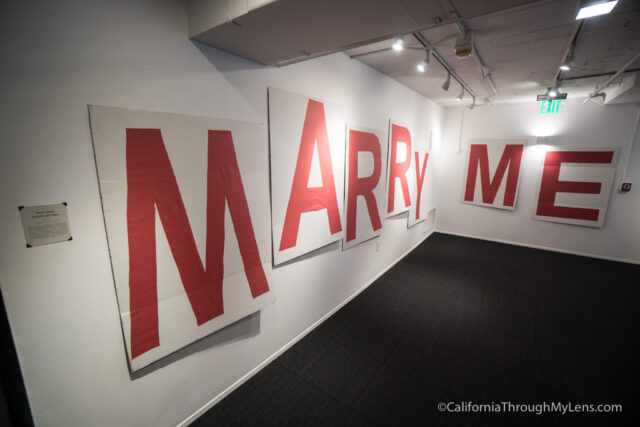 Belly Button Lint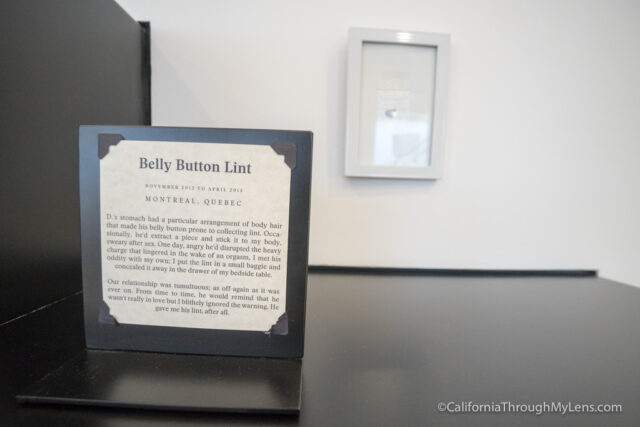 X Files Pin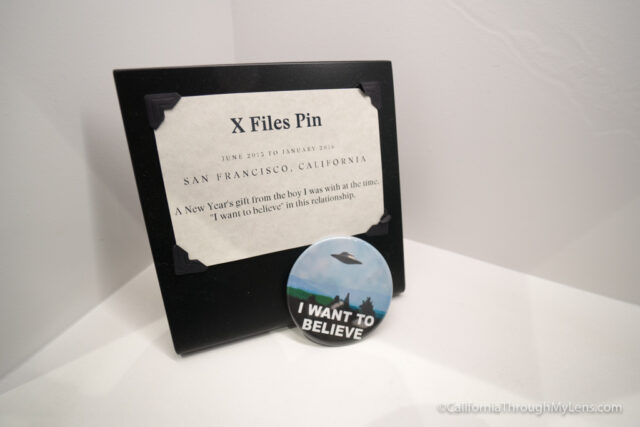 There is also a confessional book in the back where you can write about your failed relationships and a wall where you can fill in the blanks with the provided pieces of paper and then stick them on the wall.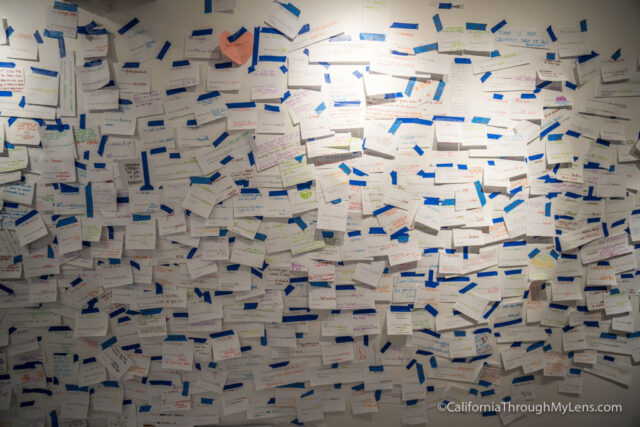 I will admit that I came here expecting it to be funnier then it was. Honestly, a lot of the stories are just sad, and I left being a lot more cynical of people and their relationships.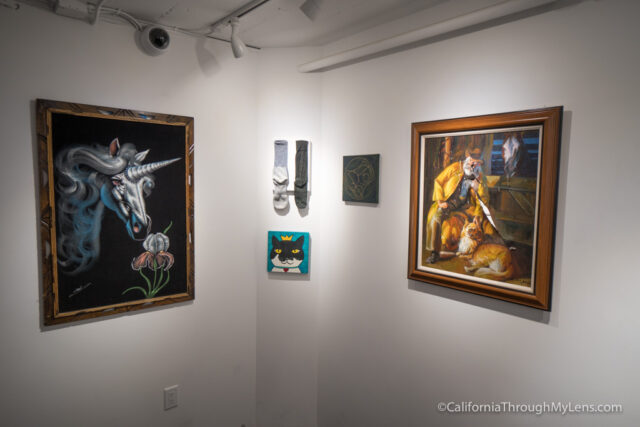 That being said, it was still a unique stop in Los Angeles and one that is unlike anything else I have been to. If it sounds like something you would like, be sure to check it out and let me know what you think in the comments.