Mount Shasta Viewpoints: Seven Great Ways to See the Mountain
Driving up Highway 5, Mount Shasta is a commanding presence that is especially awesome when no clouds are blocking the view. The mountain sits at over 14,000 feet and is not part of a traditional mountain range like you would see in the Eastern Sierras. Because of this, the mountain stands alone, and you can see it from all over Siskiyou County. If you happen to be in the area on a clear day, here are seven great spots to see Mt Shasta. Let me know what your favorite is in the comments.
Downtown Mt Shasta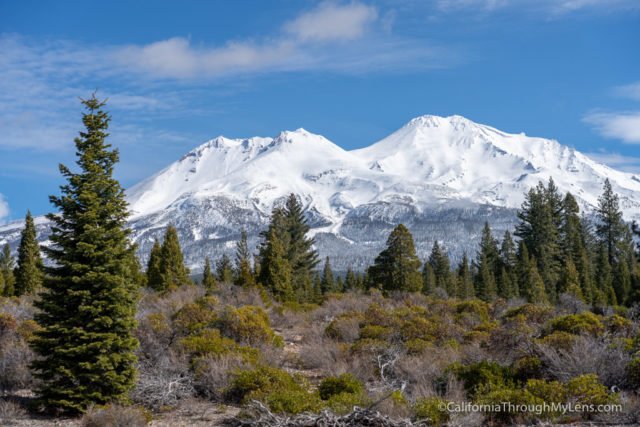 The mountain can actually be seen well from all over the city of Mt Shasta. Whether driving through the downtown or just heading to the outskirts, you can get some great views looking up at the peak.
Lake Siskiyou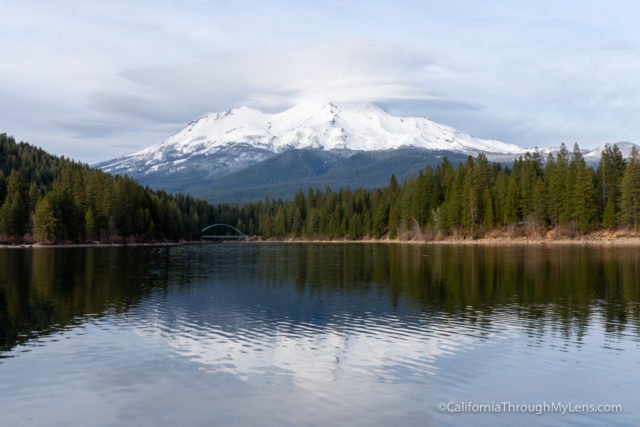 Lake Siskiyou is one of the classic Mt Shasta views, where you will see the mountain right behind the lake, and if you are lucky and it is a calm day, you may even get a reflection shot. This is a great place to hang out for the day, but if you can only go for a short period, then I recommend early in the morning so that the water is calm.
Bunny Flats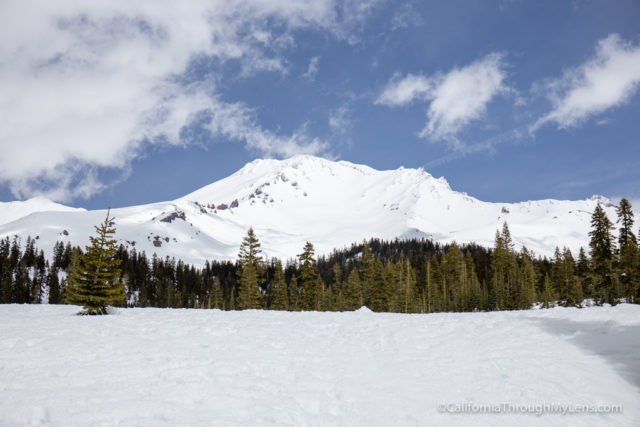 During the winter, this is the closest you can drive to Mt Shasta, and it is where the trail starts to climb it in the summer. It's a great spot to get out and enjoy some snow play or just to take a few pictures of the mountain. Mt Shasta is a looming beast from here.
Highway 5 Turnout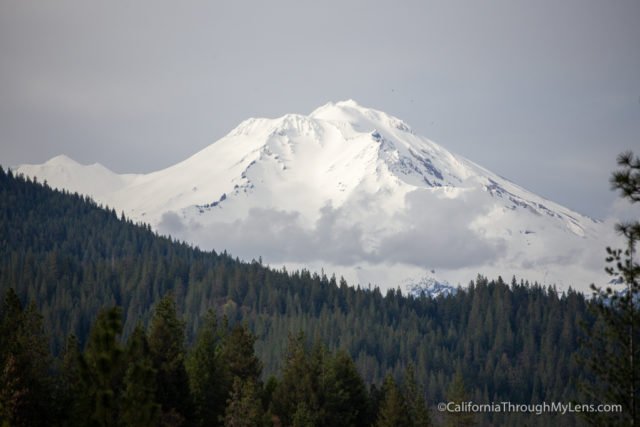 On the way up Highway 5, this is the easiest spot to see the mountain if you only have a few minutes. There is a turnout off the highway, near the town of Dunsmuir, and you can see the mountain coming over the hills in the distance. You need a zoom lens to capture it entirely, but it is still a fun, quick viewpoint.
Highway 97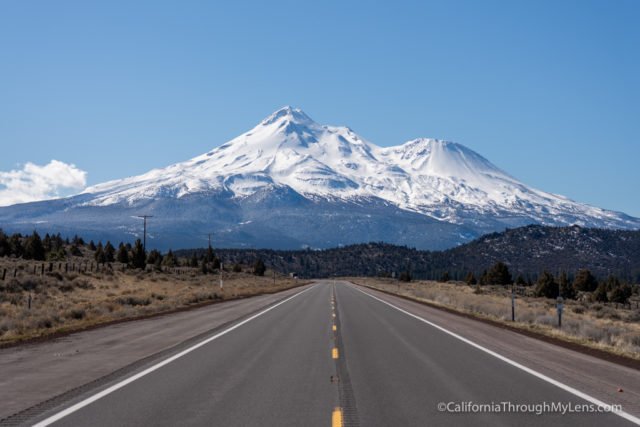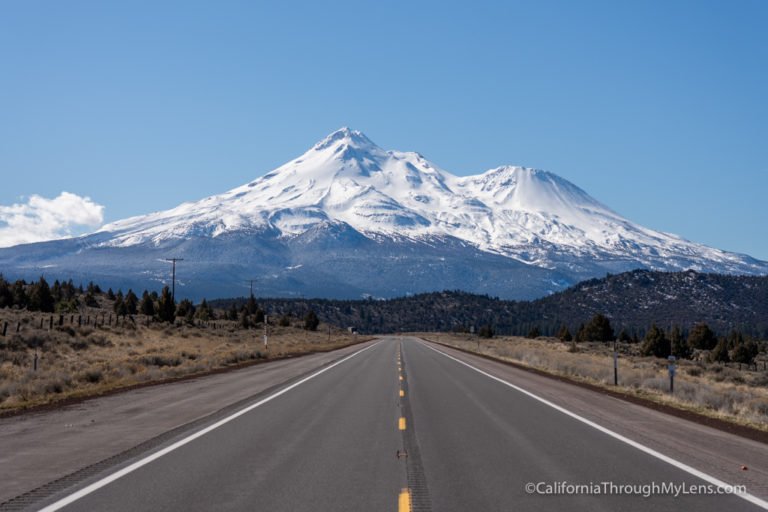 There are two highways that go towards Mt Shasta and that provide good viewpoints, Highway 97 and Highway 89. You are less likely to be driving on Highway 89 since it is pretty out of the way for most road trips, but Highway 97 is the road you would take to get back to Highway 5, if you went to Lava Beds National Monument. This is probably my favorite view of Mt Shasta, with the road leading directly to the mountain in front of you.
Castle Crags State Park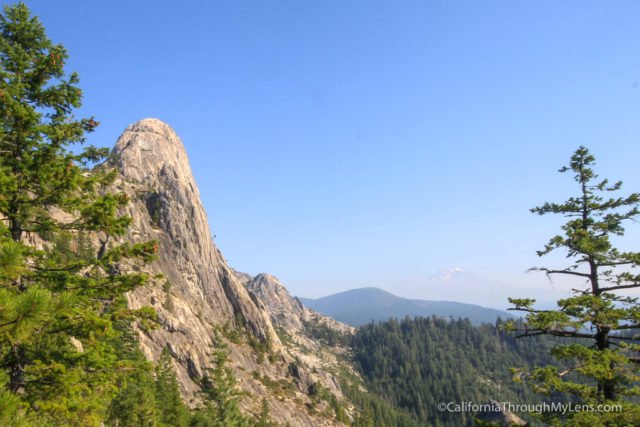 If you are into hiking, then this is an honorable mention. Castle Crags has a hike up to Castle Rock, and when you get up here on a clear day, you will be able to get a great view across the valley to Mt Shasta. This is another zoom lens spot, but it's an excellent hike to go along with it. Read more about it here.
Mt Shasta Summit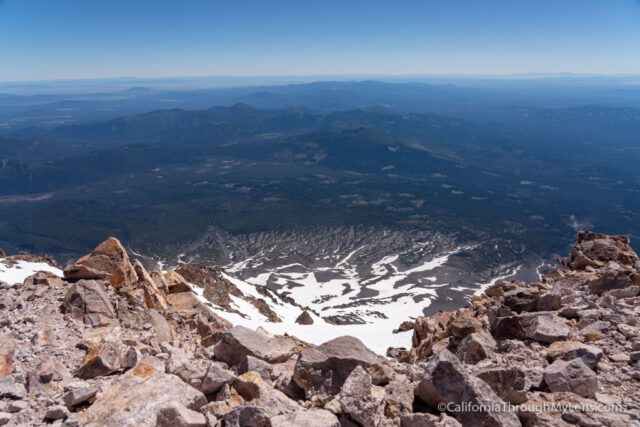 Sure, this is not really a view of the mountain, but I would be remiss if I did not include the hike as one of the best ways to view it. This is a no joke hike though, so if you want to do it, consider getting a guide or practicing your mountaineering skills on another more accessible mountain. I hiked in 2018, and here is all the information on that hike.
So there you have it, my favorite views of Mt Shasta. Let me know what your favorite is in the comments.