June Lake Loop: One of Highway 395's Best Excursions
Highway 395 is full of amazing places to explore, and the June Lake Loop is one of the most beautiful. This 16 mile drive on State Route 158 takes you past a half dozen lakes, providing fantastic views of the high mountains surrounding the small valley. There are restaurants, places to fish, and tons of great photography spots all along the drive, give yourself a few hours and check it out all out. Here are my favorite stops.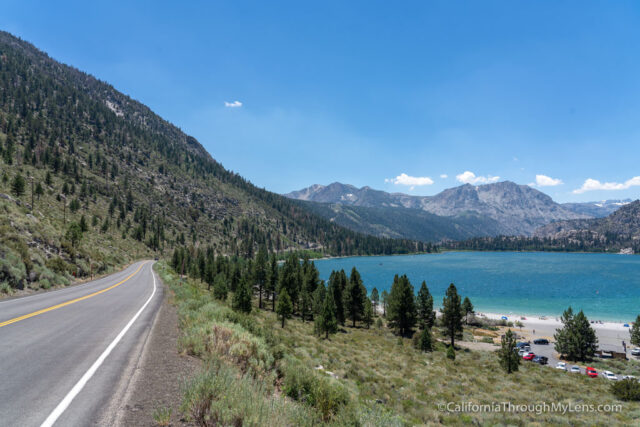 Details
Closed in the winter
16 mile drive
This information is from my trips in 2016, 2018 and 2021
Read more about Highway 395 here
Getting There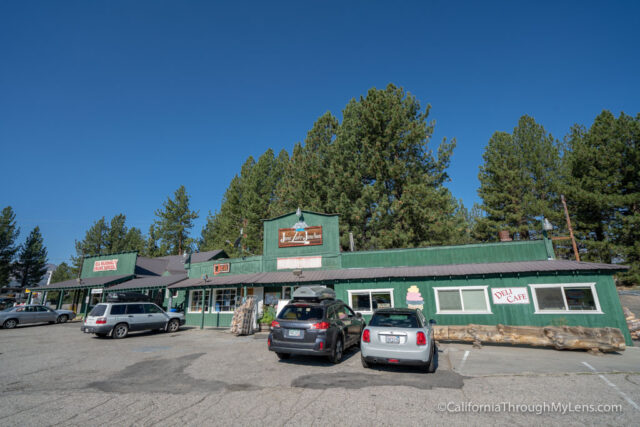 State Route 158 is accessible from Highway 395 about 20 minutes north of Mammoth Lakes. You will see signs for it and will turn onto it by the gas station (the only one in the area). The route then drops you back on Highway 395 south of Lee Vining.
Road View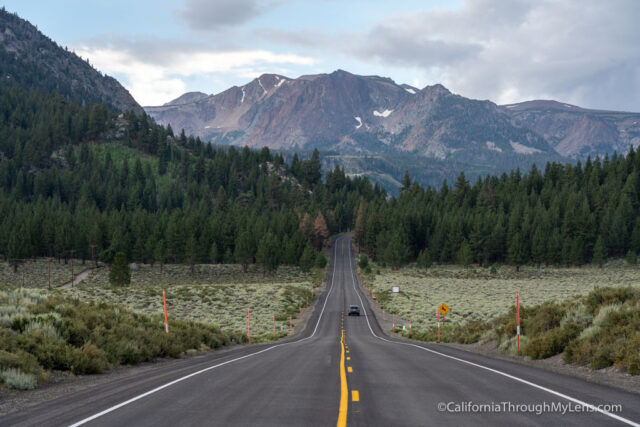 One of my favorite spots on the drive actually happens right in the beginning. After passing the gas station, you will be greeted with an amazing view of the road heading off into the distance with trees along the sides and the mountains behind it. I have stopped here many times to take photos, and I am sure I will stop many more times in the future.
June Lake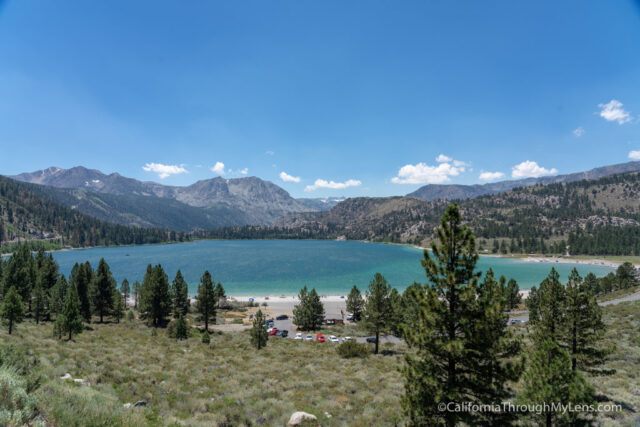 The first lake you get to is June Lake, and it is a great spot for hanging out on the beach and swimming, I recommend camping here at Oh Ridge Campground and spending time at the beach during the summer. It can be busy, but it is never as busy as the other lakes in the area.
Slot Machine Folk Story Plaque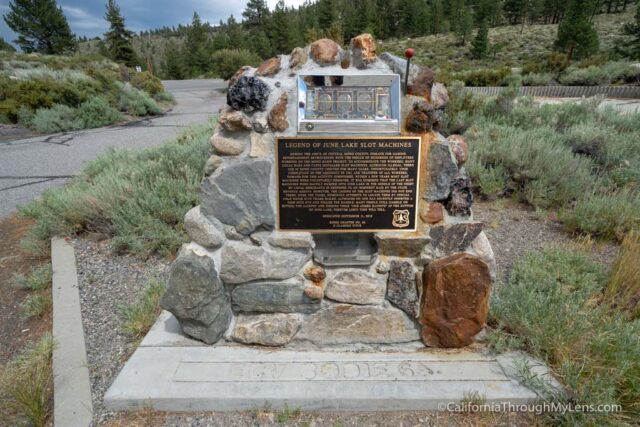 Right when you see the June Lake Loop sign, there is a small pullout that has this awesome old folk story with a slot machine cemented into some rocks. Apparently, there may be a bunch of slot machines at the bottom of June Lake, but no one has found them yet.
Town of June Lake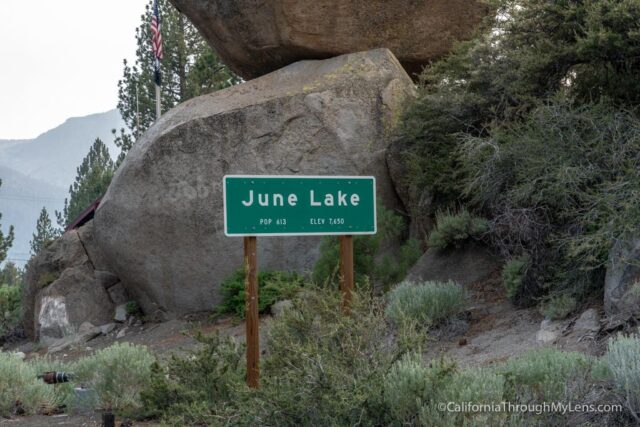 The next spot you will reach is the town of June Lake. June Lake is a small mountain town with a few restaurants, hotels, and bars. I recommend stopping at The Lift for coffee and June Lake Brewing Company if you want a beer.
Gull Lake
Gull Lake is the next lake you will reach, and while it is beautiful, I have not spent much time there myself.
Yosemite Chalet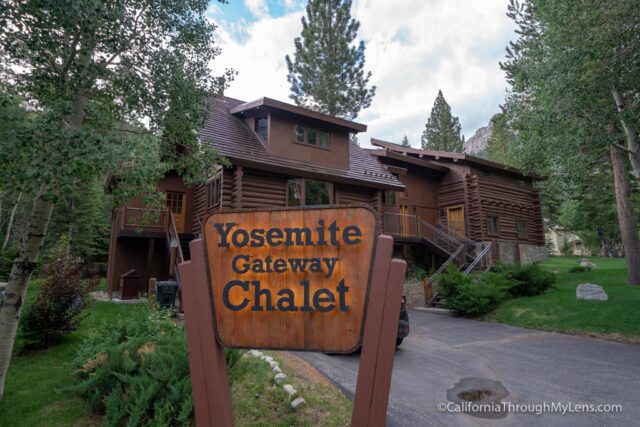 When we stayed in June Lake, this is where we stayed. It was a fantastic vacation rental if you have 3 – 4 families to split the cost. The beautiful wood cabin had two living rooms, three bedrooms, a spa, and a rock wall for climbing. Read more here.
Fern Lake Trail
Fern Lake is one of the most popular trails in the June Lake area, but it is a tough one. It is 3 miles and about 1,500 feet, and it climbs the side of the mountain to reach a beautiful high altitude lake.
Silver Lake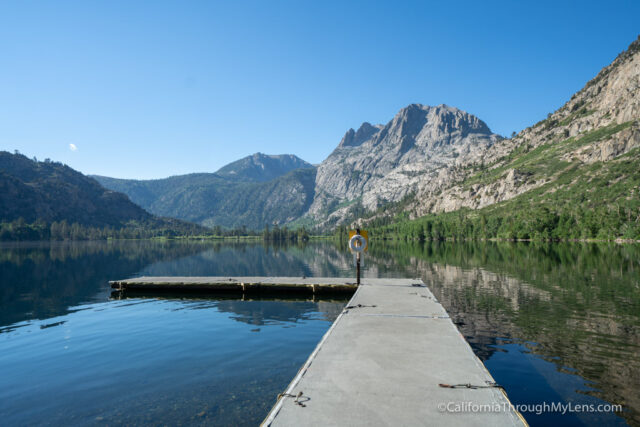 Silver Lake is my favorite place in the June Lake Loop. The lake has fantastic views of Carson Peak reflecting off the water, and it is a stunning spot for photography, fishing, and boating.
Silver Lake Resort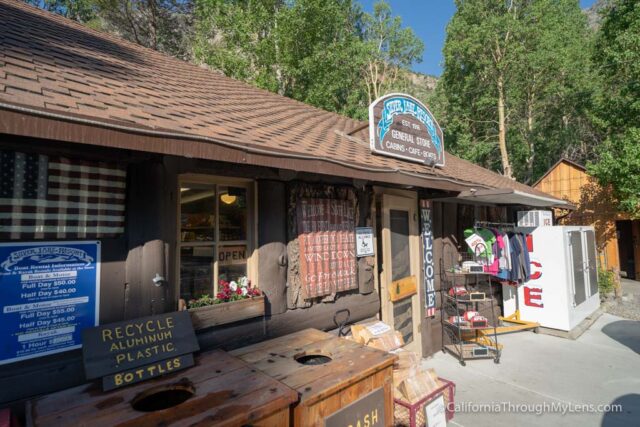 If you are looking for a tasty breakfast while in June Lake, then be sure to head over to the Silver Lake Resort. It is a small restaurant with not a lot of seats, but it is worth the wait.
Agnew Lake
If you saw the waterfall from the road as you were driving, this trail takes you a little closer to it and then up to another beautiful lake at the base of Carson Peak. There is a dam up there as well and the remains of an old railroad track that was used to bring supplies to the dam.
Grant Lake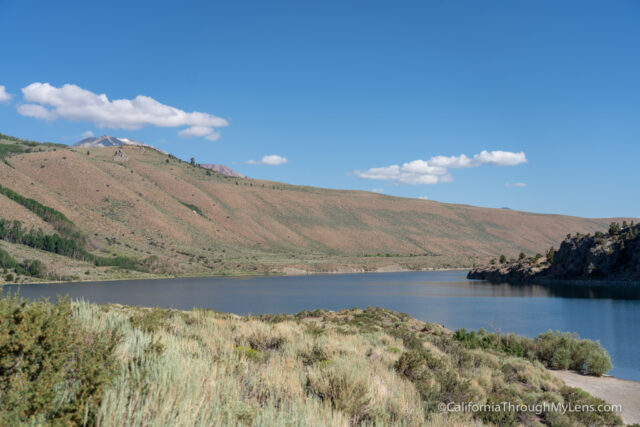 Grant Lake is the last lake you will reach before getting back on Highway 395. It is not one of the more picturesque lakes, but it is massive, and it is an excellent spot for fishing since there are generally fewer people there.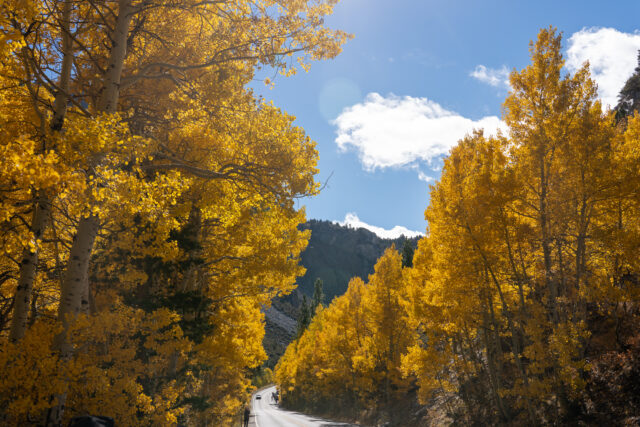 As you can see, the June Lake Loop is a pretty spectacular place to explore. If you have a few days, I recommend staying in the area and using it as a base to explore all the spots around it. Even if you just take the loop drive though, you will surely be in for a treat with the beautiful views and amazing areas to explore. Check it out and let me know what your favorite spot is in the comments.