Hiking to Rainbow Falls, Devil's Postpile, and Red's Meadow via Devils Postpile Trail
Devils Postpile National Monument is a beautiful park on the backside of Mammoth Mountain. It has lots of hiking trails, stunning waterfalls, lakes for fishing, and unusual geological formations. This trail combines some of the best spots on a 5 mile hike that takes advantage of the summer shuttle system. Here is all the information.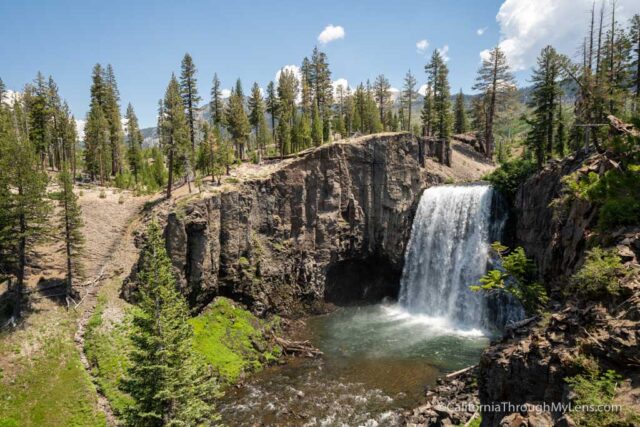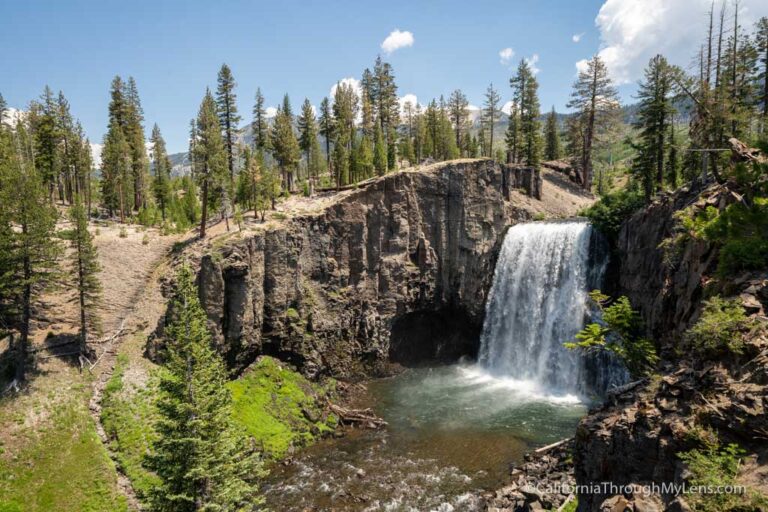 Details
5 miles
300 feet of elevation (mostly downhill till the end)
The trail starts at shuttle stop 6 and ends at stop 10
When the shuttle is not running, you would have to hike back to the starting position so it would be a much longer hike.
This information is from my visits in 2016 and 2018
Video
Here is a video I made of the hike.
Getting There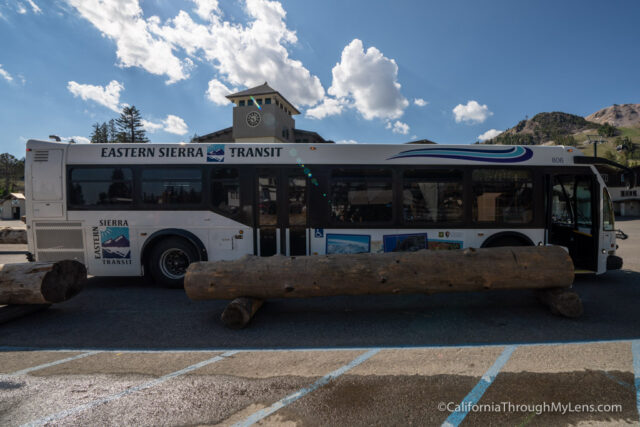 In the summer, you are required to take a shuttle into Devil's Postpile as it is super popular, and the small roads can't accommodate the traffic. The shuttle leaves from Mammoth Mountain Resort, and it costs $8 a person. After getting on the shuttle, you will take it to stop 6, which is probably where everyone else will get out as well since Devil's Postpile is the park's most popular attraction.
The Hike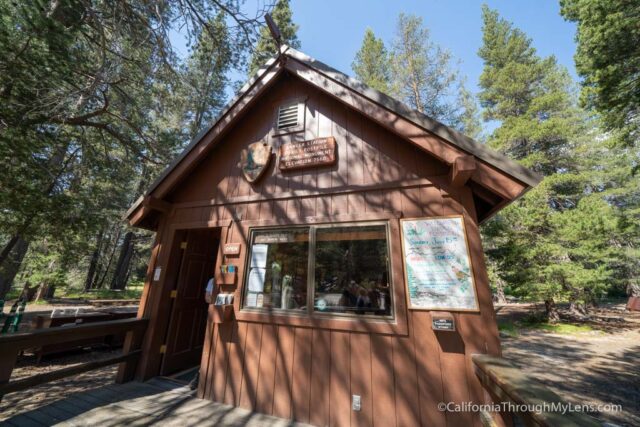 After exiting the shuttle, there will be a small ranger's station with merchandise and people to answer questions.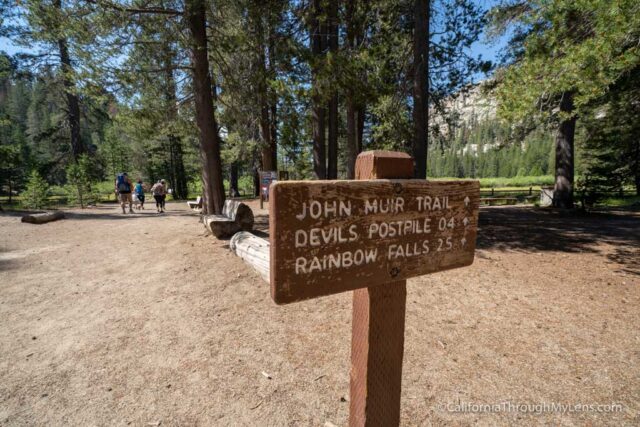 From here, you can take the well maintained trail a half mile to Devil's Postpile.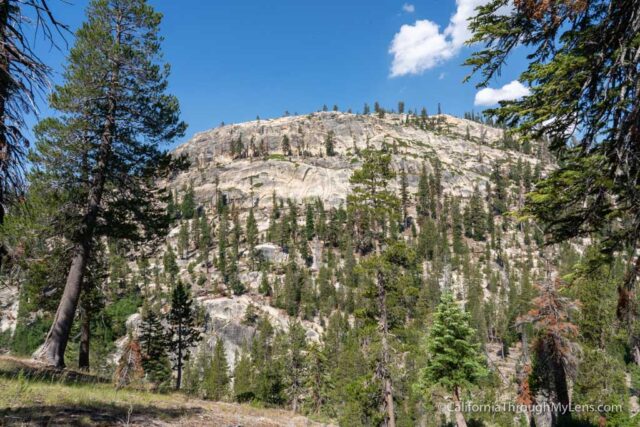 It is relatively uneventful with a pretty meadow and small creek, and before you know it, you are there.
Devil's Postpile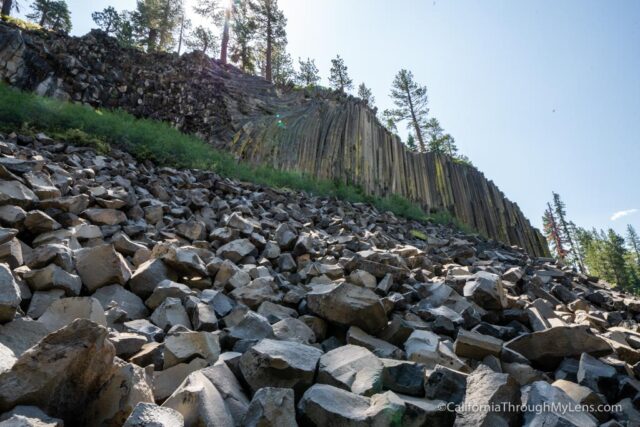 I recommend seeing Devil's Postpile from below first, as it is impressive to take it all in and see how big it is.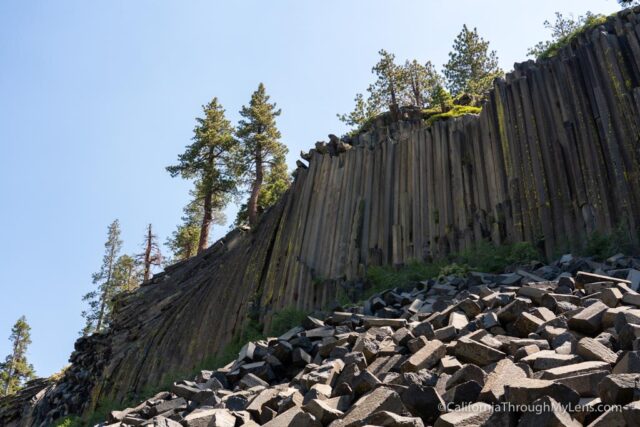 There are many great spots to view it from, so look around and find the best place.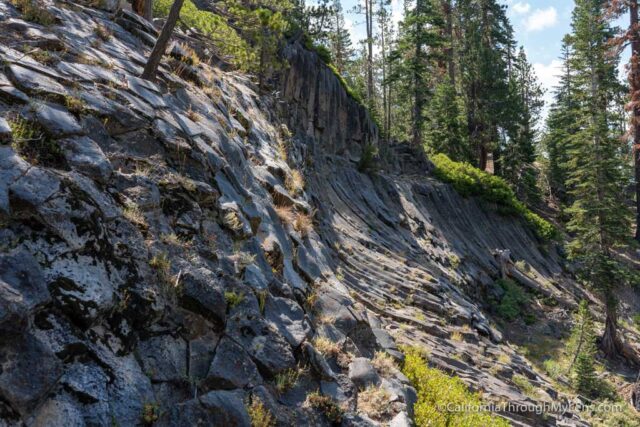 After grabbing photos, backtrack a little to the trail that goes uphill and takes you to the top of the postpile.
While you can't see too much up here, you can see what the stones look like from above, which is pretty crazy to see. To me, it is easily worth the short excursion.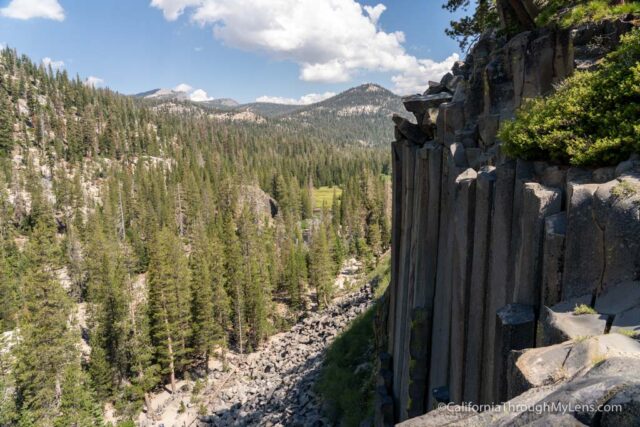 There is a sign for the Rainbow Falls trail up there, and you can continue on to the falls.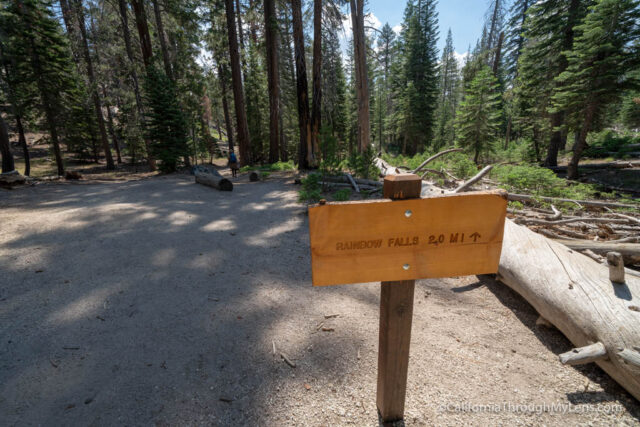 The next mile and a half is a slight downhill with intermittent shade and an overall nice forested area to walk through. Continue to follow signs that direct you to Rainbow Falls.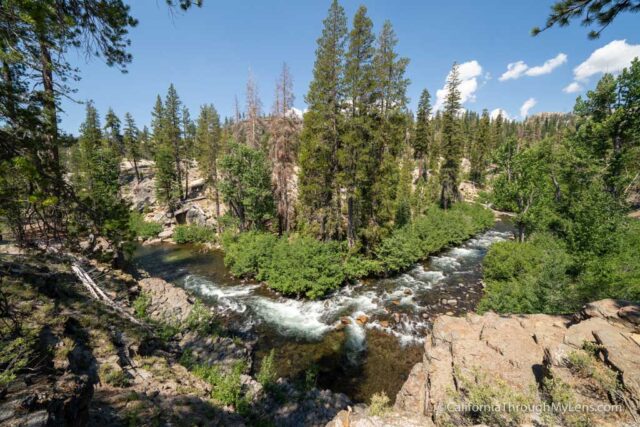 When you are in the last third of this part of the hike, you will get to a beautiful overlook with a great view of the river down below you. This is a lovely area to take a break and have some water.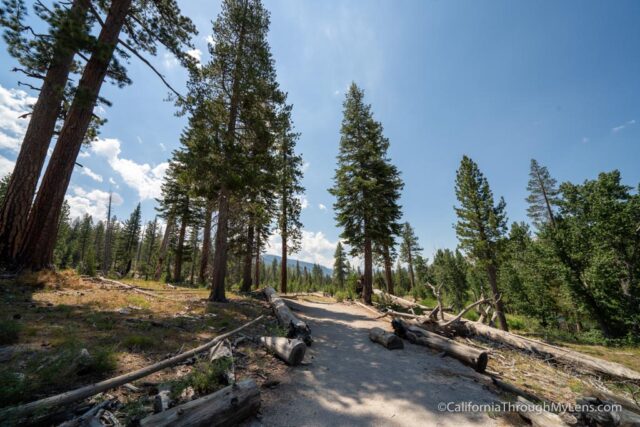 From here, the trail continues downhill and opens up to an area without much shade (a big fire hit this section in 1992).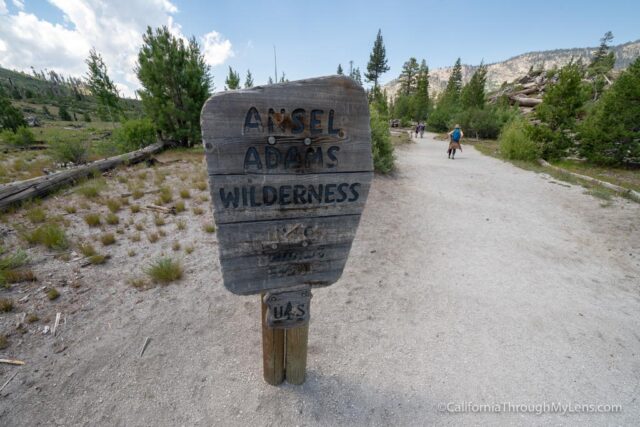 The sandy trail eventually takes you down to the overlook for Rainbow Falls.
Rainbow Falls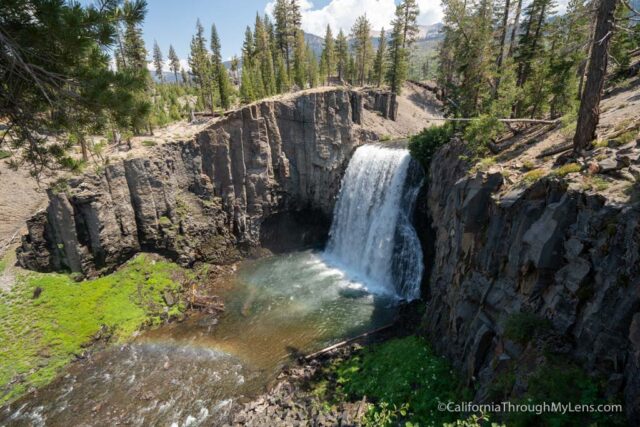 I have been here multiple times, and I am always fascinated by the grandeur of this waterfall. It is impressive with a good flow during the spring/summer and a rainbow that can be seen in the mist of the waterfall.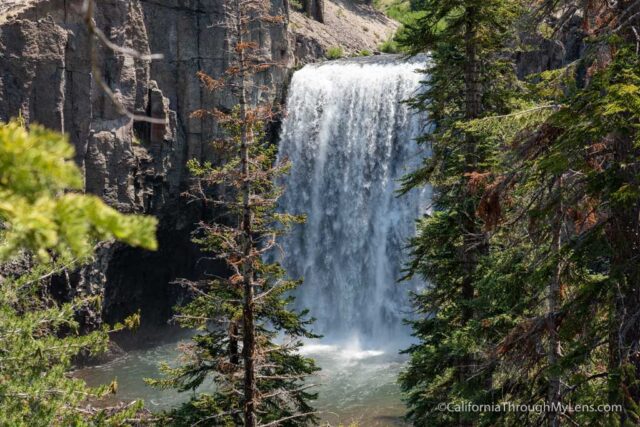 It is a popular spot so there will be a lot of other people, but it is beautiful and worth the hike.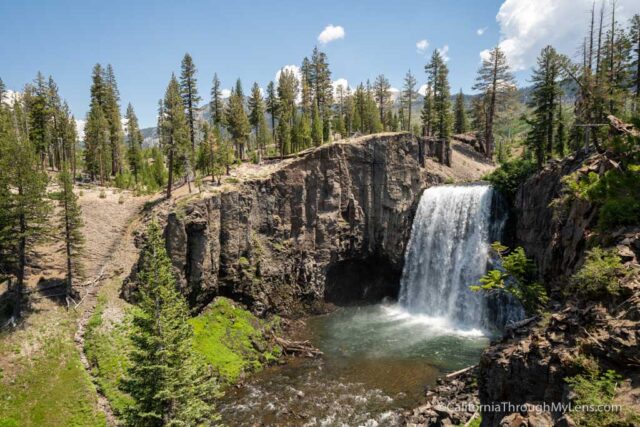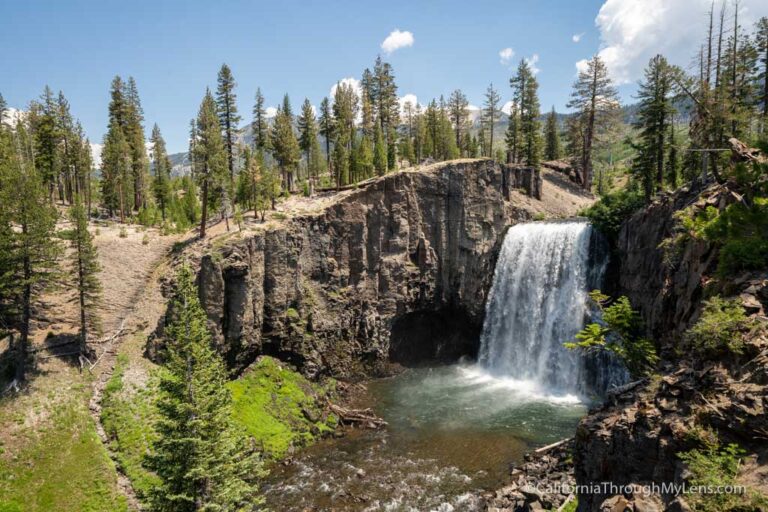 There are two overlooks, and then there is a trail down to the base of the falls. Unfortunately, this trail was closed when we went, so we were not able to go down to the bottom, but I imagine it would be amazing if you can go. After exploring the many views of the waterfall, you can continue down to Lower Falls for another .75 miles each way, or you can head back to the shuttle.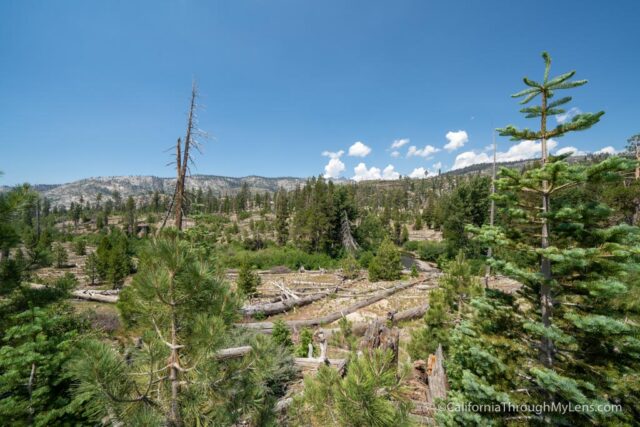 We headed back to the shuttle on this trip; to do that, you retrace your steps up the sandy trail, and when you reach the split, you will follow the signs for Red's Meadow and Shuttle Stop 9 and 10. This part of the trail has a lot of uphill, but luckily it is generally shaded as it can be hot in the summer.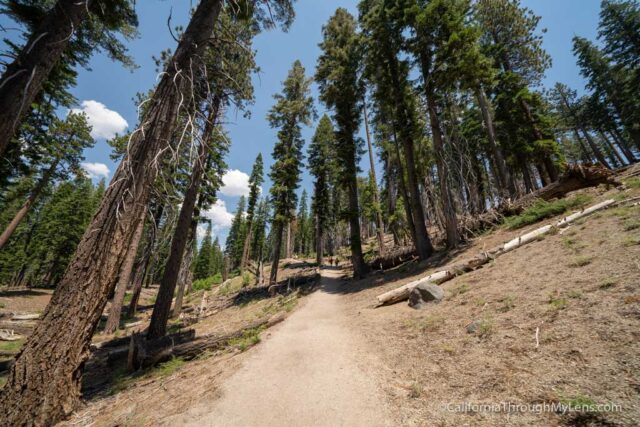 If you follow signs for shuttle stop nine it is a little shorter, but it is not much longer to go to shuttle stop 10, and there is a small store there where you can get ice cream. I personally always opt for this as ice cream is the perfect end to a hike.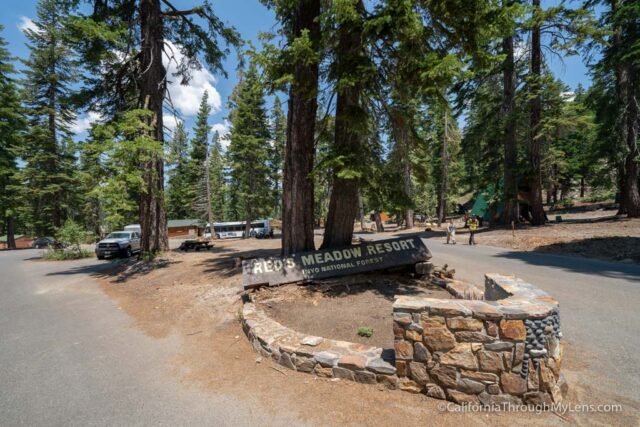 Red's Meadow is also the last shuttle stop, so from here, the shuttle heads all the way back to Mammoth and only stops at stop six on the way back.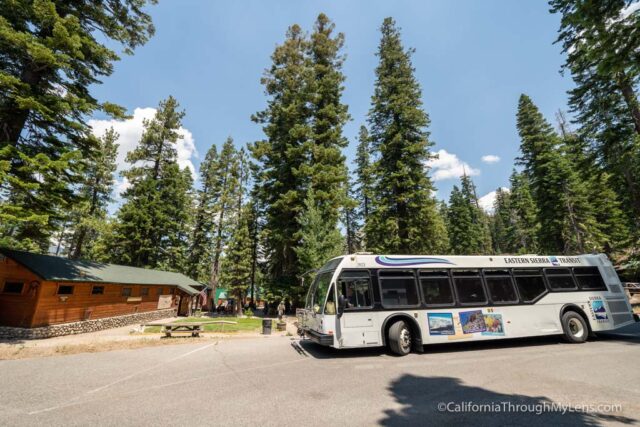 This is a great hike that is pretty easy, provides impressive views, and has things to explore for the whole family. Check it out and let me know what you think in the comments.