Tioga Road (Route 120) Over Tioga Pass: My Favorite Road Trip Stops
Tioga Road over Tioga Pass is located in the eastern portion of Yosemite National Park and provides a way to drive through the park's high country, connecting Yosemite Valley with Highway 395.  It was built in the late 1930s and is the highest highway pass in California. While many people visit Yosemite Valley, far fewer take the time to make this drive, which is one of the best in California.
During the winter, this road gets snowed in and is not passable, but during the summer its 45-mile length provides an adventure all on its own. Traveling this highway will take you from the base of Yosemite Valley at 4,000 feet of elevation all the way up, and over the pass the road is named for at around 10,000 feet of elevation. These elevation changes provide beautiful views and vistas, so make sure you take your time and to pull out when the road shows you something beautiful, which is often. Below are some of my favorite stops in order from Yosemite Valley to Highway 395.
Tuolumne Grove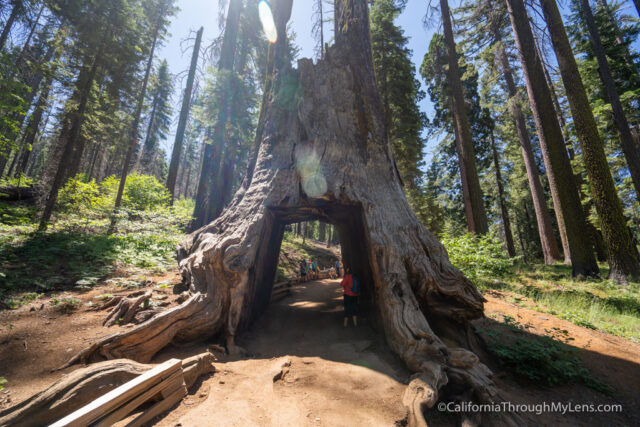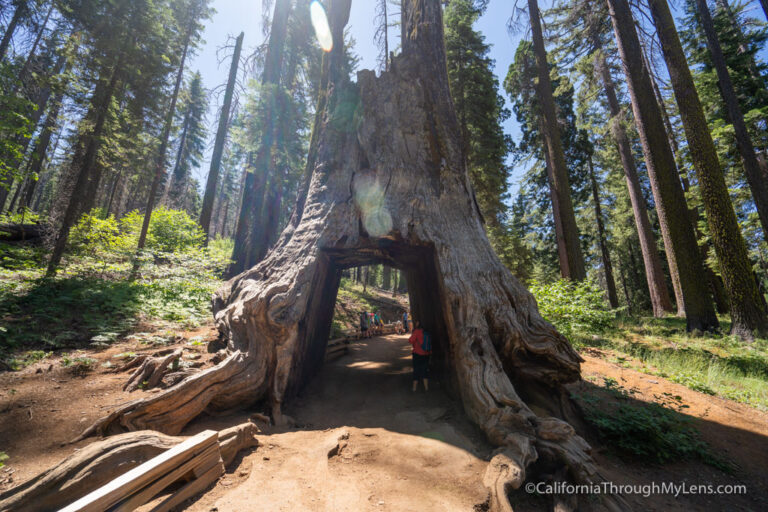 Tuolumne Grove is the first stop you will get to when you turn onto Tioga Road. This grove has a dozen or so giant sequoias and it is a great hike for the whole family, even featuring a tree you can walk through. You can read all about it here.
North Dome – Porcupine Creek Trailhead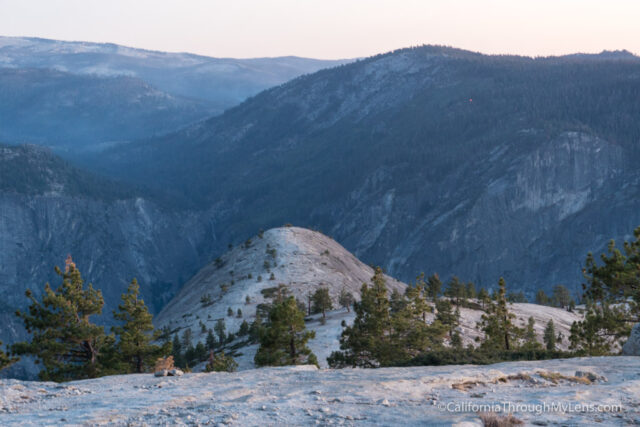 If you are looking for a fantastic half day hike, then this is a great option. The hike to North Dome takes you through the forest and out to a granite slab that has fantastic views of Half Dome. You can also see Indian Arch on the hike, which one of the few rock arches in Yosemite. Read more about it here.
Lukens Lake
Lukens Lake is a short 1-mile hike to a beautiful meadow and lake. This short hike goes uphill the whole way and takes you to another stunning lake along the drive. It is not very busy, so you can often have the lake all to yourself.
May Lake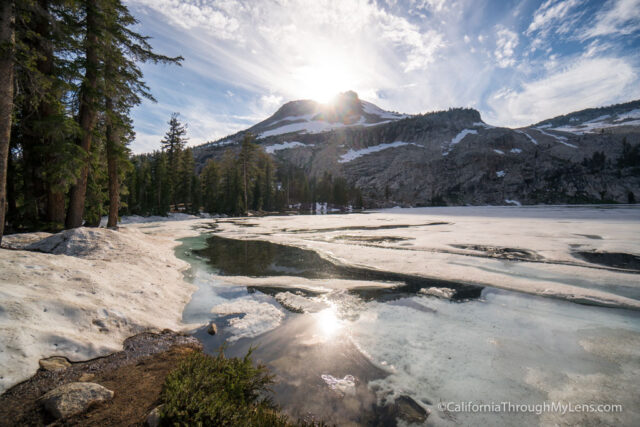 May Lake is an easily accessible high altitude lake that sits at the base of Mt Hoffman. Hiking from the parking lot is a short 1.2 miles each way, and the lake provides an incredible payoff, especially in the summer. Read about it here.
Olmsted Point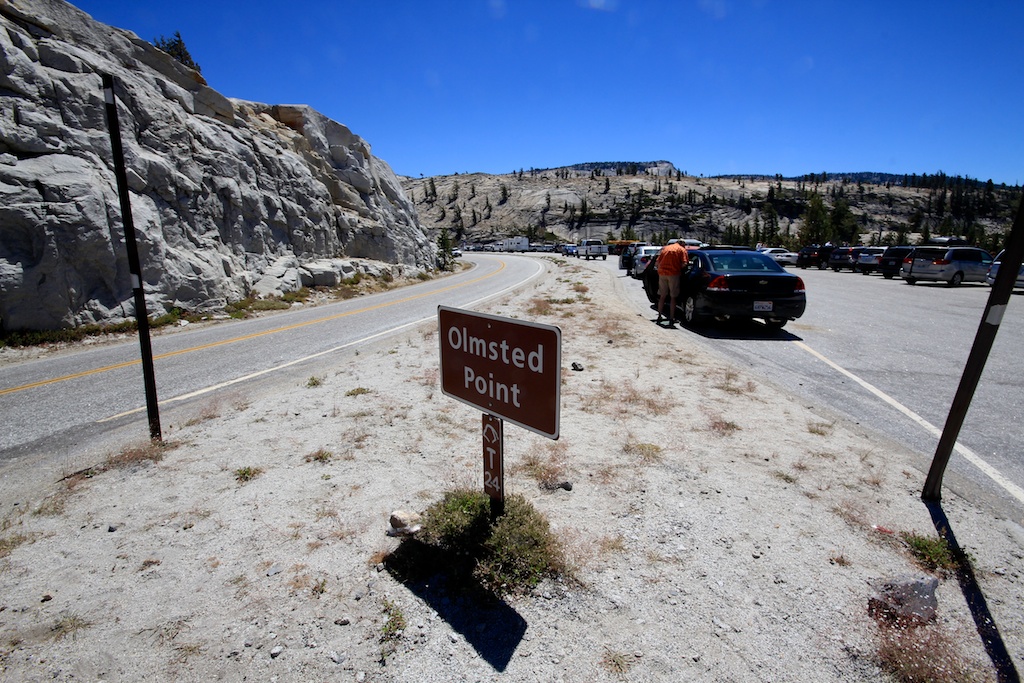 Olmsted Point is a pullout about 20 miles from Yosemite Valley and roughly half way along the Tioga Road drive . It has a great view of the surrounding area, which is covered in sparse trees and granite.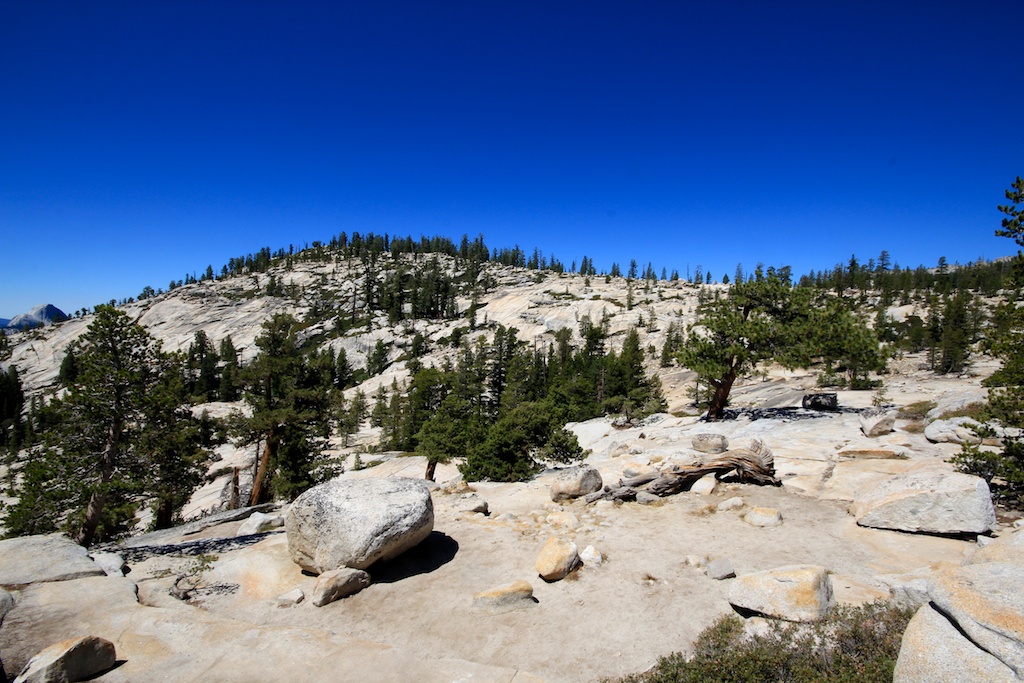 You can scramble up a small rock and even see views of Clouds Rest and Half Dome far in the distance, as well as a lot of the backcountry Yosemite wilderness only accessible by hiking.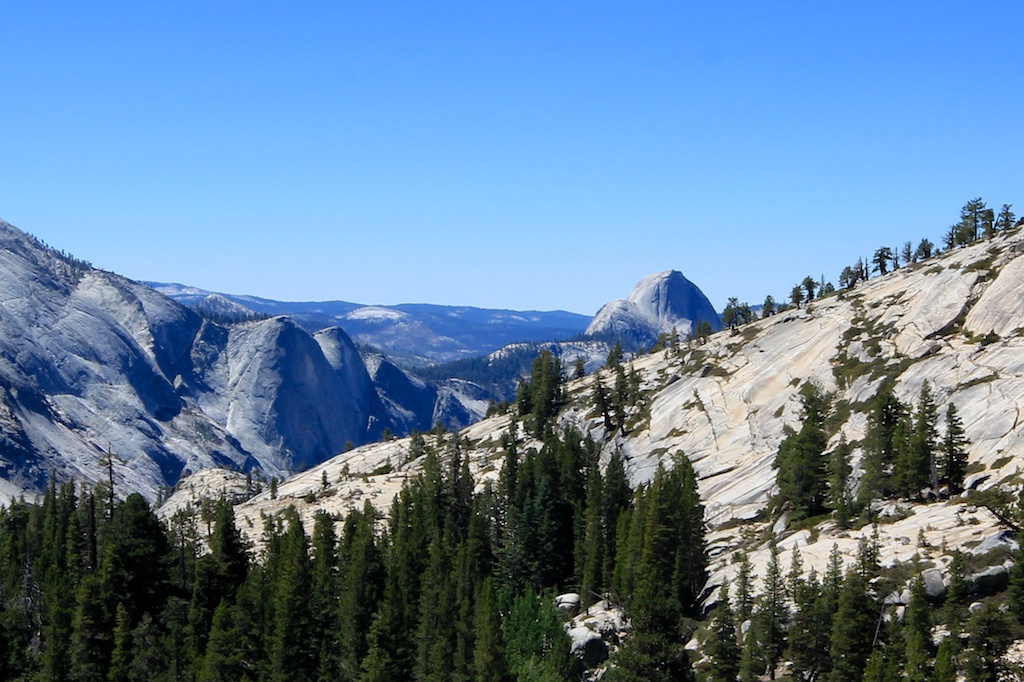 Tenaya Lake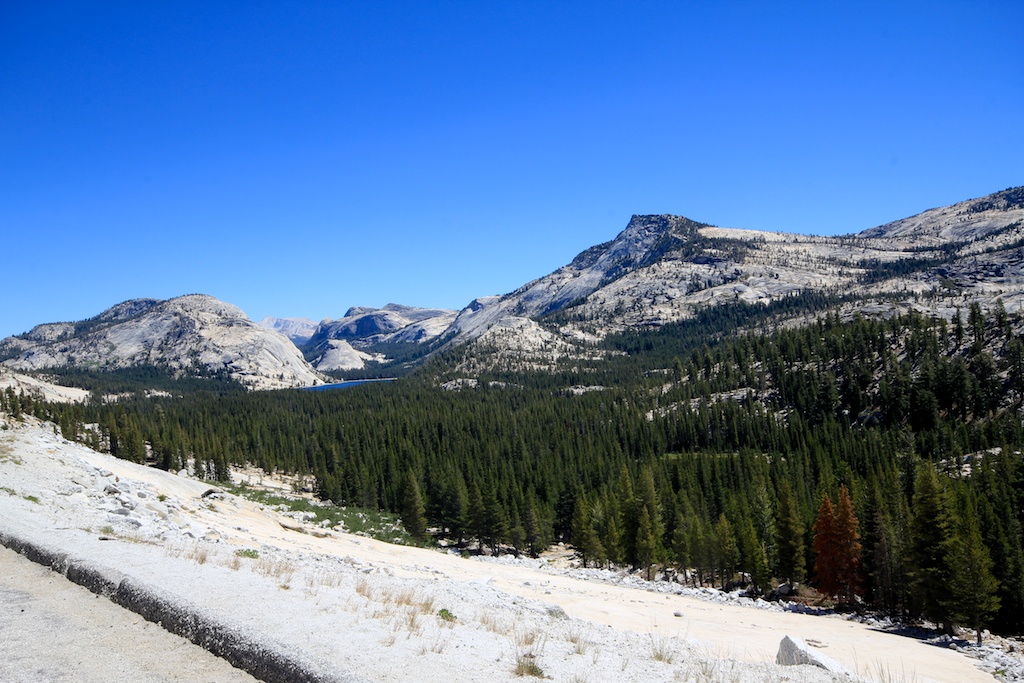 As you make your way from Olmsted Point, you will immediately notice Tenaya Lake appearing in the distance. This lake is dotted with campsites along its shores. It is breathtaking and provides a serene and relaxing retreat that you would not expect to see so close to civilization.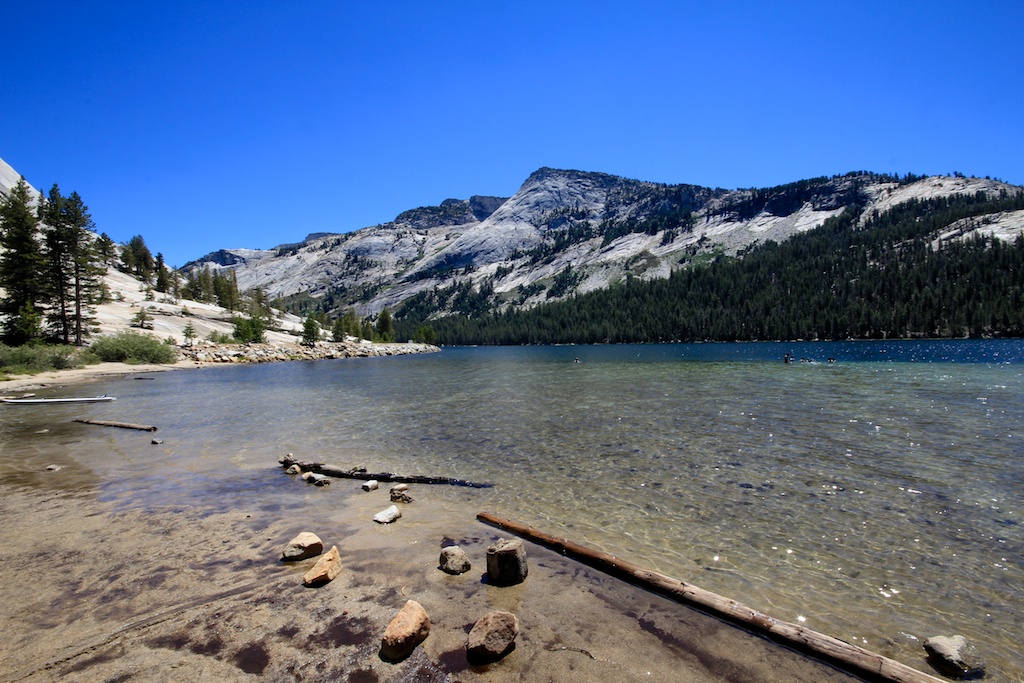 During the summer months, when it is hot, the water is refreshing enough to take a dip in, fish at, or paddle a kayak over.
Tuolumne Meadows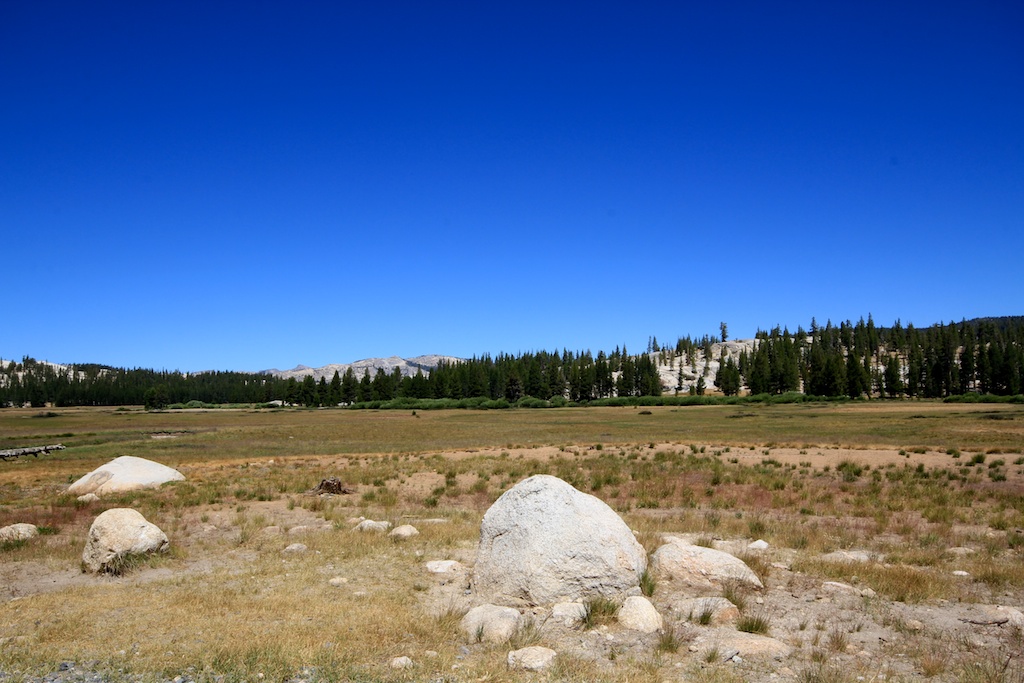 This lush meadow jumps out at you after a bend in the road, and it stretches as far as the eye can see. It is often so green and beautiful that you won't have a choice but to stop and take pictures or walk along one of the many trails. The meadows also have a small lodge and a lot of camping if you want to spend a couple of days there, hiking and fishing.
Soda Springs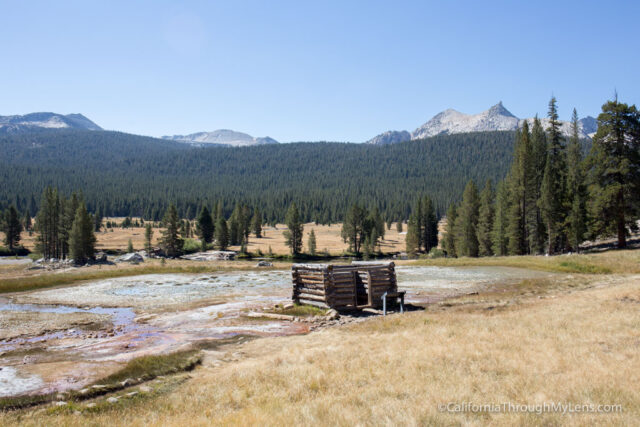 Soda Springs is one of the most popular hikes in the Tuolumne Meadows region, mostly because it is easy and lets you walk through the meadow on the way to the spring.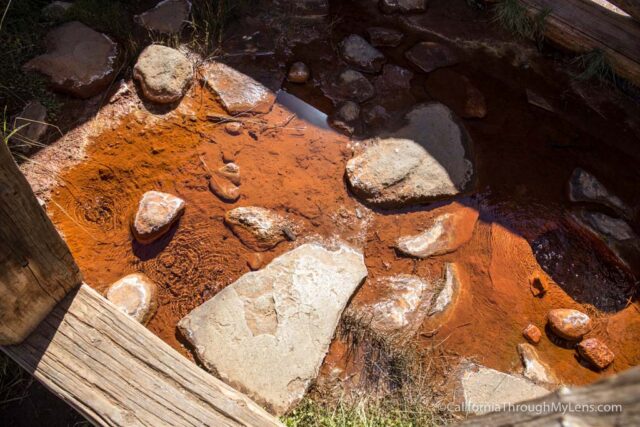 The springs are located inside a small cabin and are almost continuously boiling. I wouldn't say this is a must-stop attraction, but if you are looking to walk a little, check it out.
Lembert Dome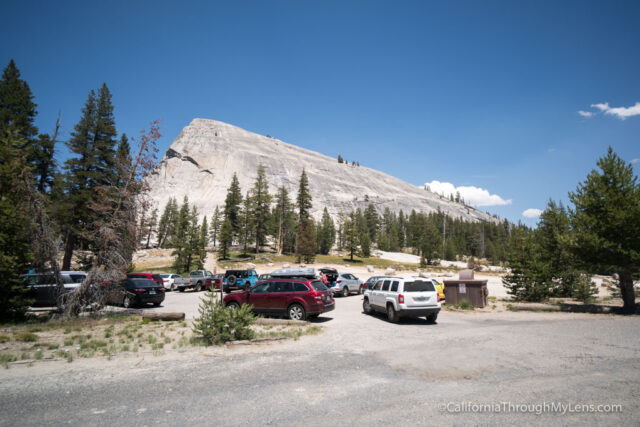 On the east side of Tuolumne Meadows, there is a granite slab much like Half Dome but much smaller in size. Lembert Dome provides a stark contrast with the earthy tones of the meadows and the grays of the granite dome. Accessible via a moderate hike, the summit offers fantastic views of the road below. Read about the hike here.
Tioga Pass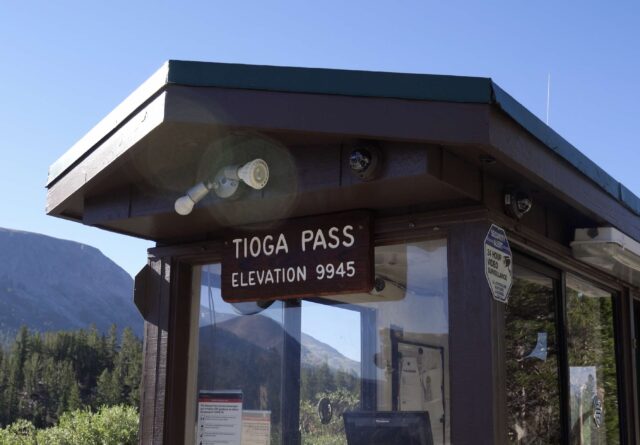 The pass itself is the official entry point to Yosemite from the east side. If you are entering from here, you will need to pay the park fee, but just for a day driving Tioga Pass alone, it is worth it. This is also the highest point on this road, and here you will be close to 10,000 feet.
Tioga Lake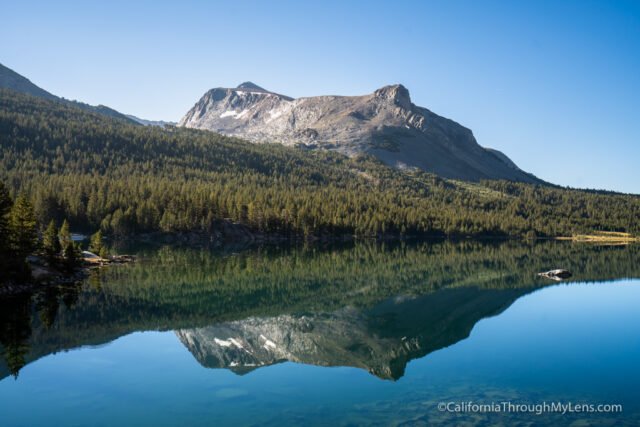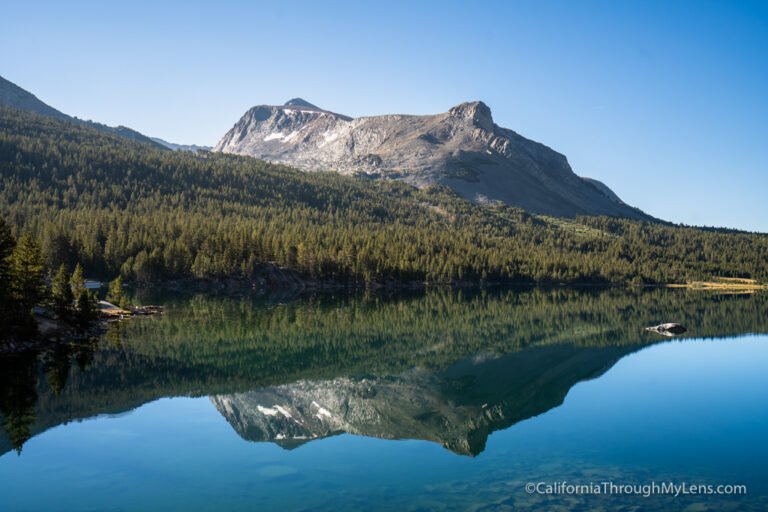 Tioga Lake is probably my favorite lake on the entire drive. The views from here are stunning with Mt Dana in the distance. There is also a campground here as well.
Ellery Lake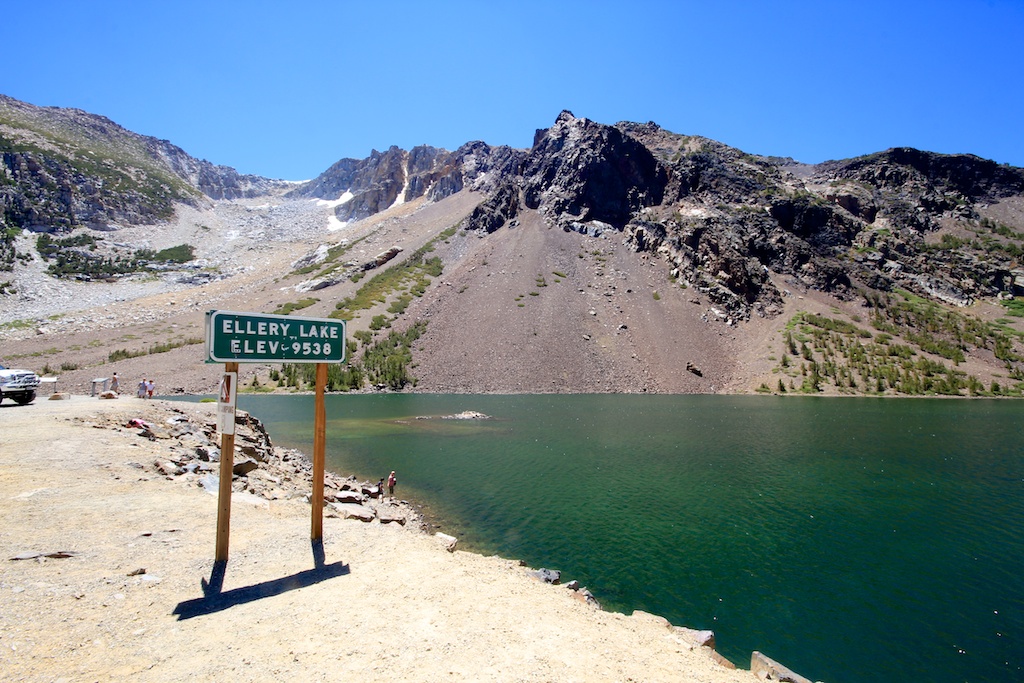 Right before you start your steep descent into the Lee Vining area, there is one last lake you can turn out at. This lake allows you to spend some time walking around or just to sit and think about the fantastic experience and beauty you drove through.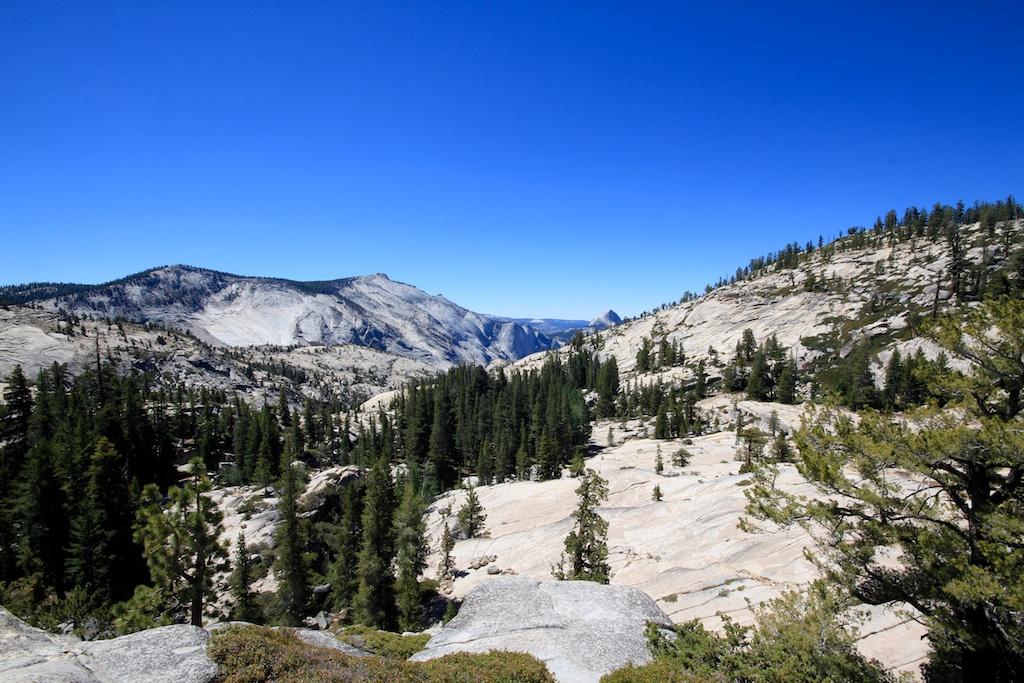 Whoa Nellie Deli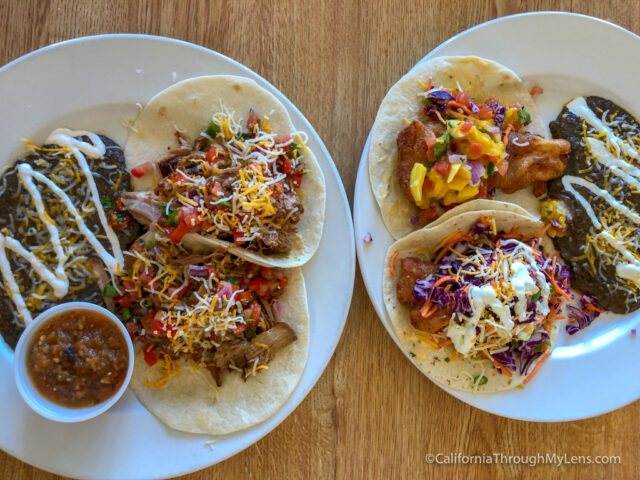 As you reach the bottom of Tioga Road and connect with Highway 395, be sure to stop at the Mobil Gas Station, which has the popular Whoa Nelli Deli. This spot is perfect for lunch and one of the most loved restaurants along this portion of Highway 395. Read more here.
More Videos
Here are a few videos I have made from my time exploring along Tioga Road.
Driving Highway 120 through Tioga Pass is a beautiful way to experience the wilderness of Yosemite. Add it to your list and I am sure you will fall in love with this area of Yosemite as well. Let me know your favorite stop in the comments.