Alabama Hills Cafe: Best Food in Lone Pine
Throughout the summer, I spent a good amount of time in the small Central California city of Lone Pine. I went fishing in Horseshoe Meadows, climbed Mt Whitney, toured the Alabama Hills, and just explored what the town had to offer. For such a small place, it really does have a lot of personality, not the least of which is the epic meal that can be found at the quaint Alabama Hills Cafe.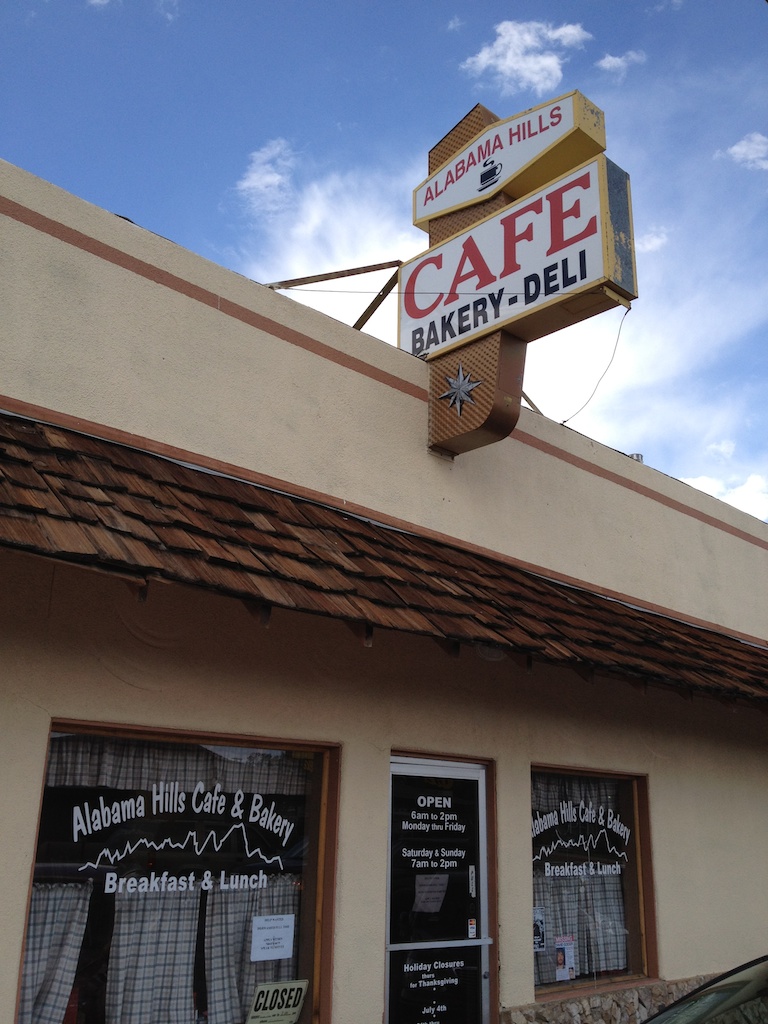 This small little cafe is located a block off Highway 395 and is not much of a looker from the outside. So much so that when we went the first time, it was recommended to us, but we opted for Pizza Port instead. While I am not knocking Pizza Port, this was a mistake as Alabama Hills Cafe is utterly fantastic.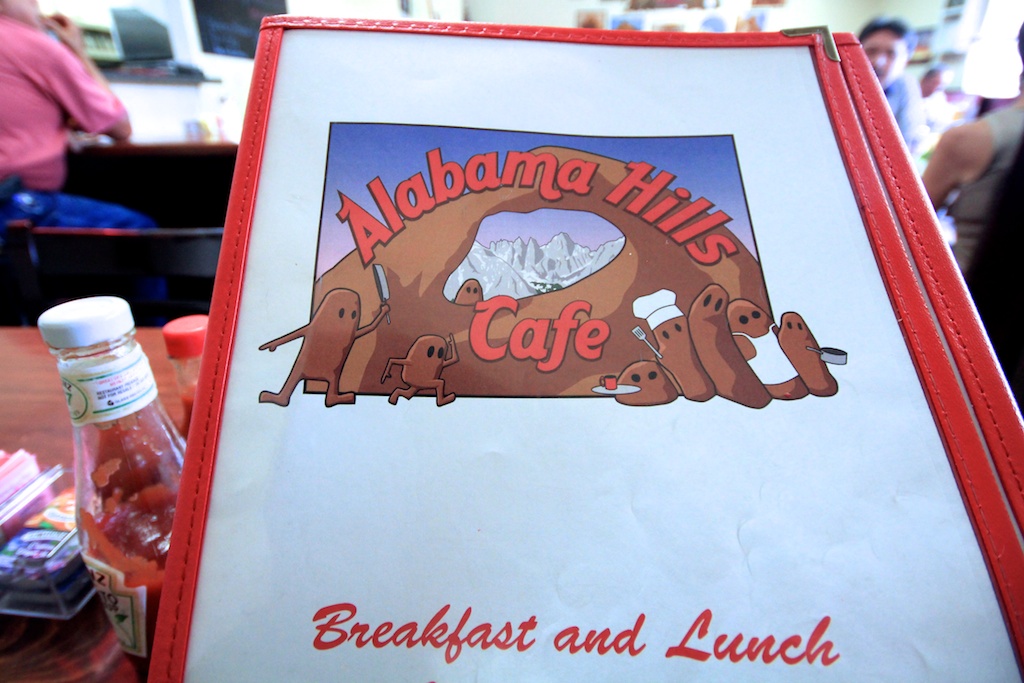 The Food
The food is what you would expect to find it a traditional dinner, everything from omelets and sandwiches to chicken fried steak and hamburgers. The portions are huge, and the food is prepared from the freshest ingredients they can find locally (or so they told me). I opted for the Roy Rodgers Sandwich that had Bacon, Avocado, Cheese, Tomato, Lettuce, and Mayo on a Wheat Parmesan Bread. The waitress said it was one of their staples and man was it good.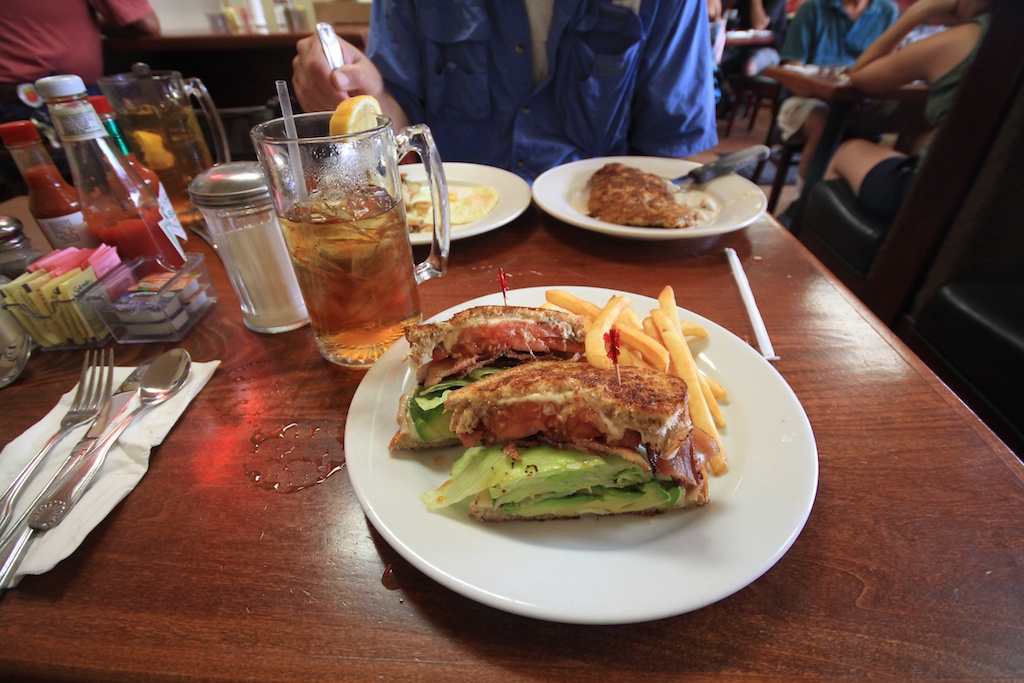 My pops had the chicken fried steak. No joke, it came on three plates, one with the steak, one with the sides, and one with the biscuit. He was a huge fan and put down pretty much all three plates.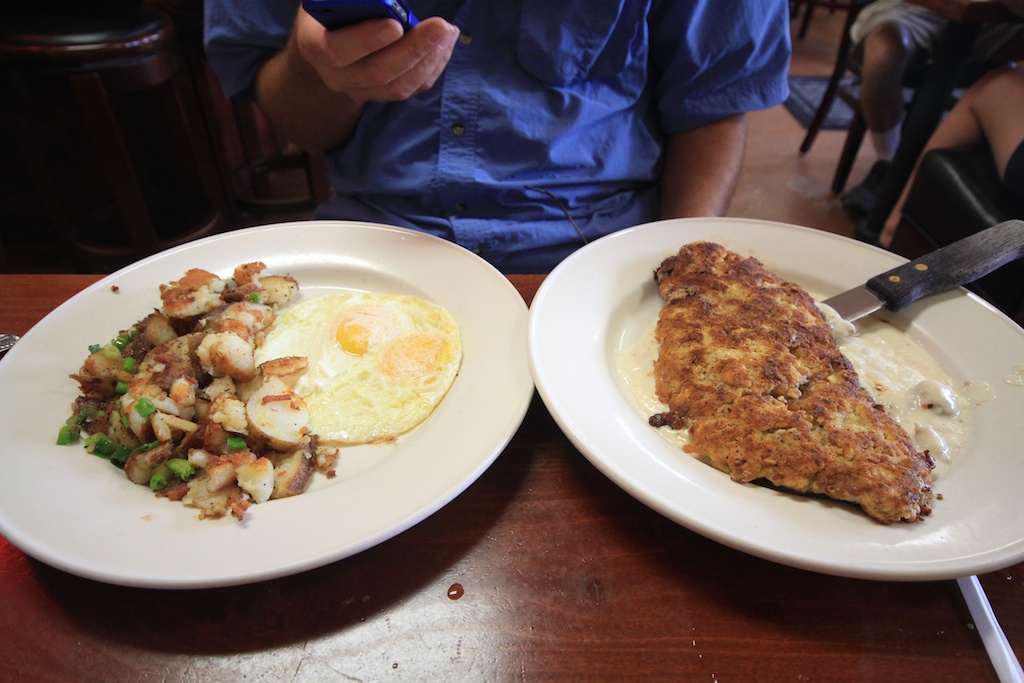 We were so full by the end, but we figured we had to give the bakery items a try since the food was so good. We decided on the peach cobbler, and it showed up with just the right amount of ice cream and was a fantastic end to our meal. Now I am in no way affiliated with this place; the food was just really that good.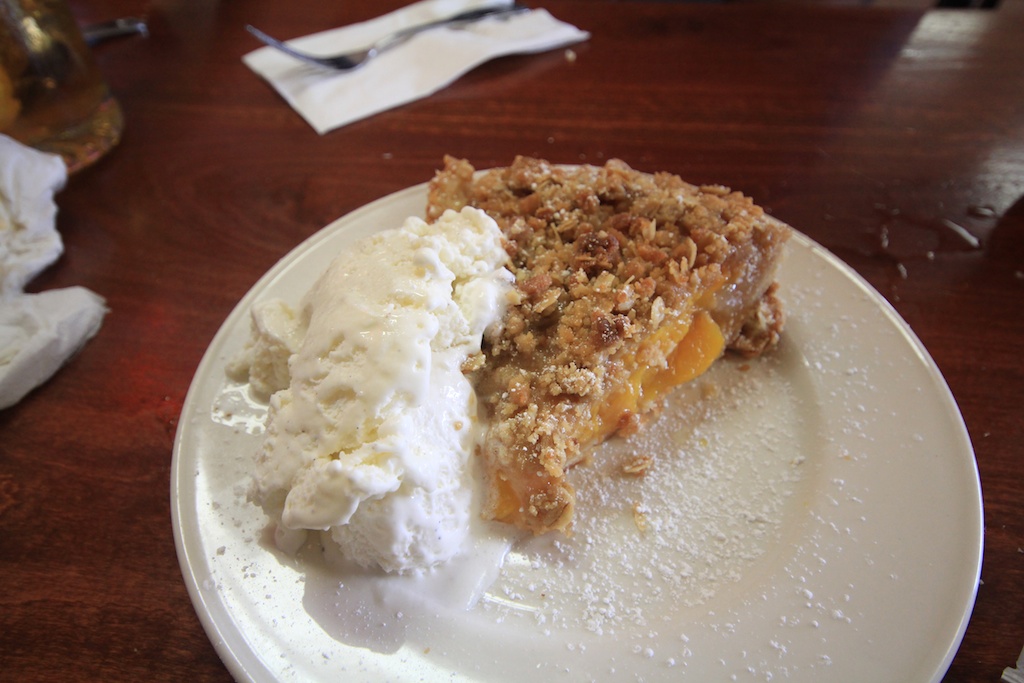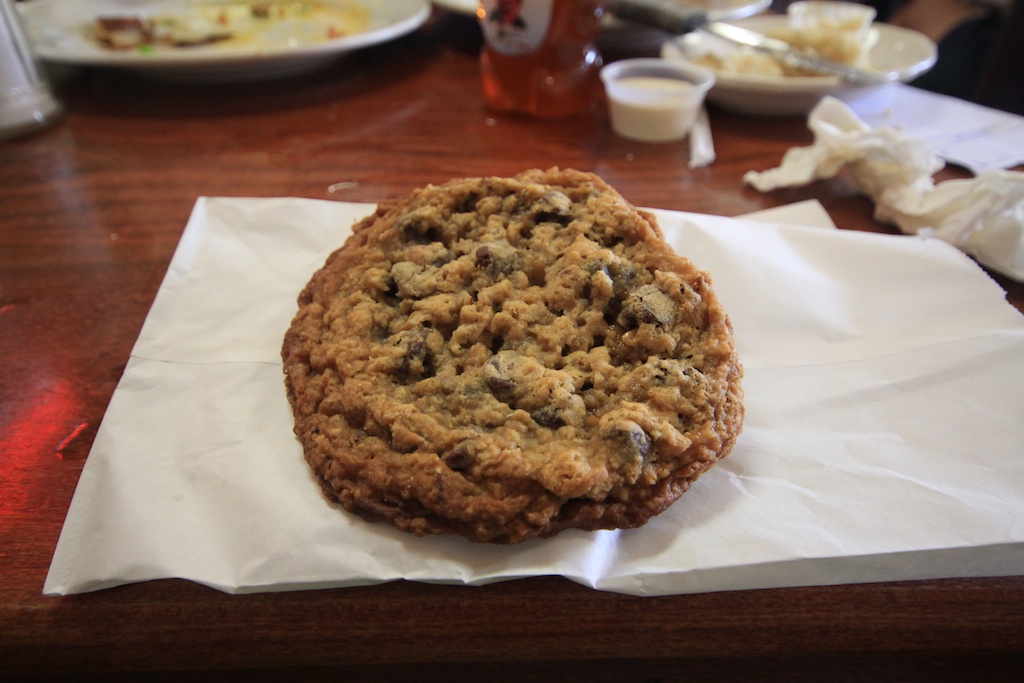 The Decor
This small restaurant can only seat about 25 people, but the art on the walls fits the area in which it is located. There are paintings of the Alabama Hills, along with unique rock formations that they suggest you try to find. I imagine with kids this would be a pretty great game. They also have some old pictures of the area and a couple of antique guns to round out the decor.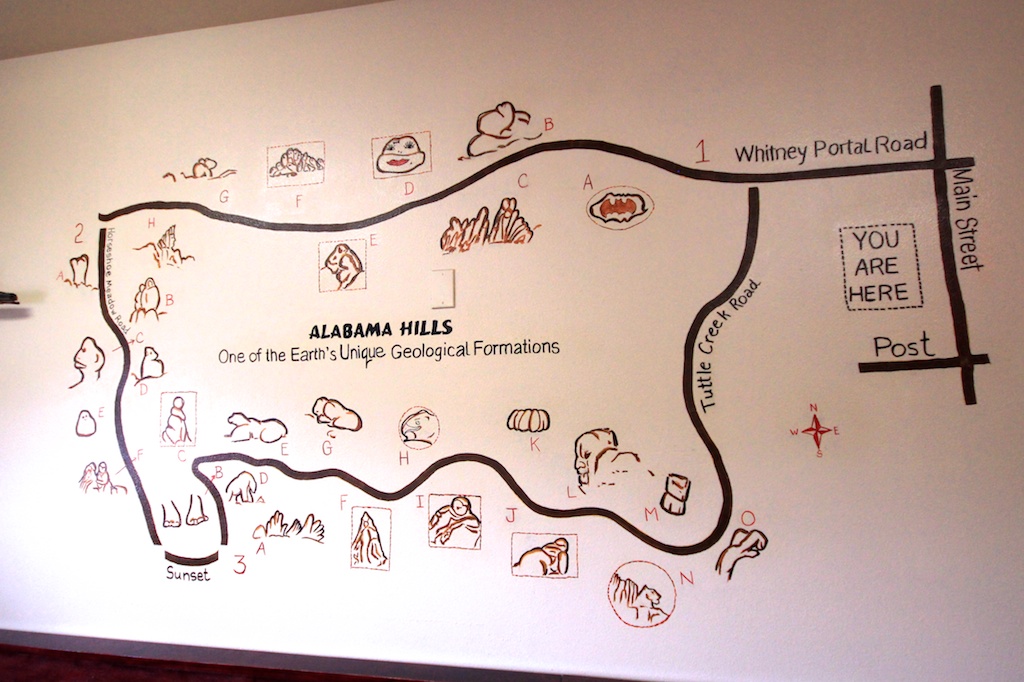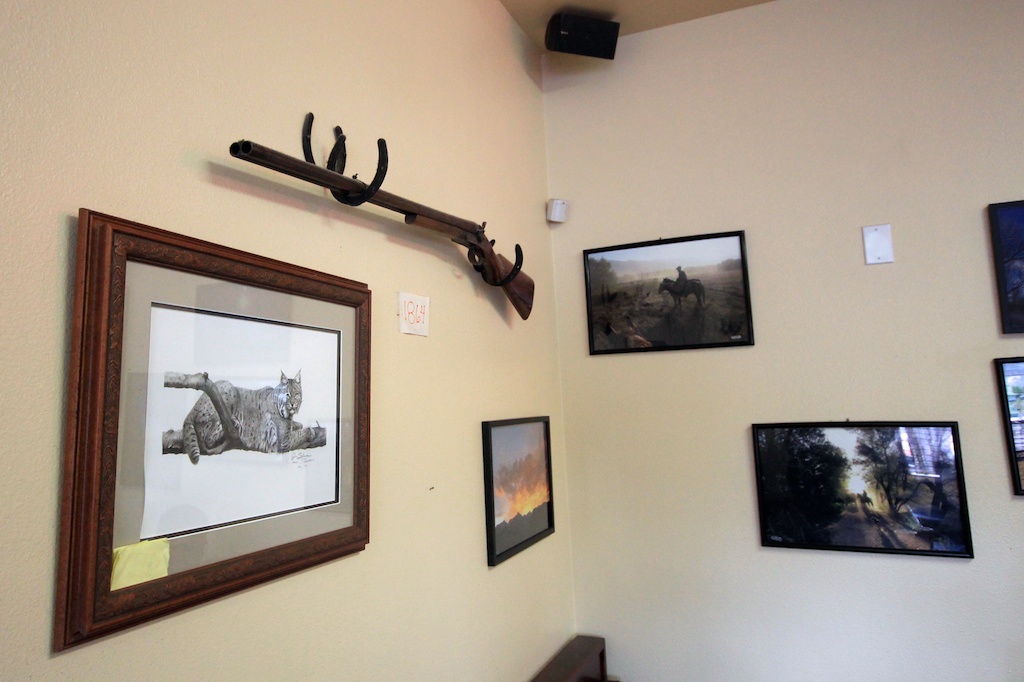 I can't stress enough how good this place was. Next time I am in Lone Pine, it will be a go-to for me. If you are in the area and are looking for a place to go for a large quantity of great food, make sure the Alabama Hills Cafe is on your list.