California State Railroad Museum: One of the Best Train Museums in the USA
There's just something about trains that I love. Maybe its the human ingenuity of creating these massive monsters, or perhaps it is the steam-powered beauty that can be seen in every unique train car. Either way, I never pass up an opportunity to see them, be it at the Orange Empire Museum, Laws Railroad Museum, or the California State Railroad Museum in Old Sacramento. I had heard for years how great this museum was, so when I finally got a chance to visit it and check it off my list a few weeks ago, I jumped at the chance. This is a fantastic museum; even if you don't like trains, it is one of the better museums in CA. Make sure to check it out if you are in the state's capital and here is all the information.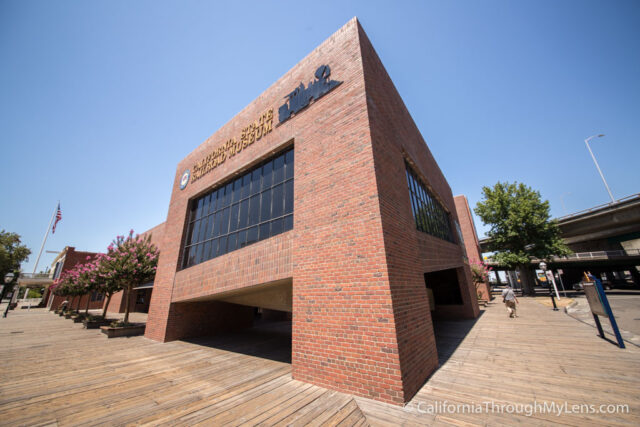 Details
Cost: $10

Hours: Daily from 10 AM – 5 PM

Location: 125 I St, Sacramento, CA 95814

Information from my visit in 2015 and 2018
History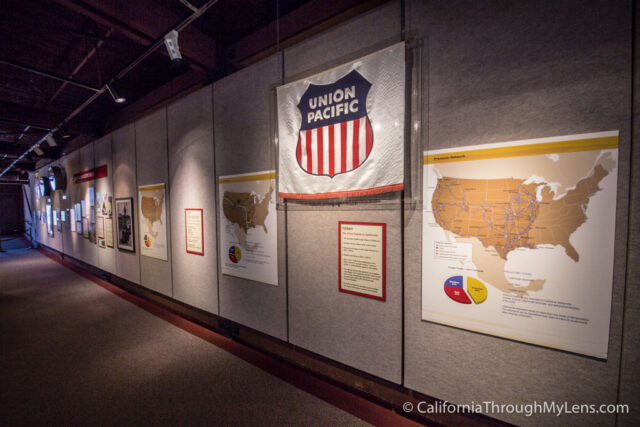 First opened to the public in 1976, and with over 225,000 square feet of exhibit space, the California State Railroad Museum is one of the best in all of California. It has 21 restored locomotives documenting how railroads have shaped US history. Over 500,000 people visit the museum each year.
The Museum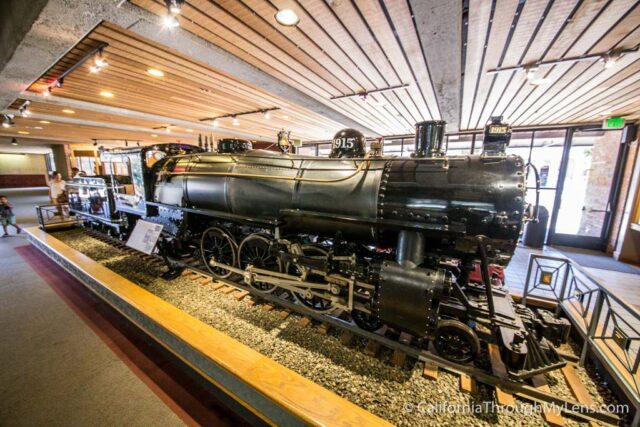 After walking from my hotel over to Old Sacramento, I paid my fee and headed into the museum. This post will not be a ton of information about the museum as I am sure that is all over the internet; it will mostly just be my photos from some of my favorite parts. Like I said though, you really should see it for yourself as the museum has massive set pieces and is very interactive. Here are my favorite spots:
The Transcontinental Railroad
This is the first main exhibit in the museum, and it is a great way to start. It features a train passing through a massive slab of fake granite and talks a lot about how difficult it was to connect CA with the rest of the United States, mainly because of the Sierra Nevadas.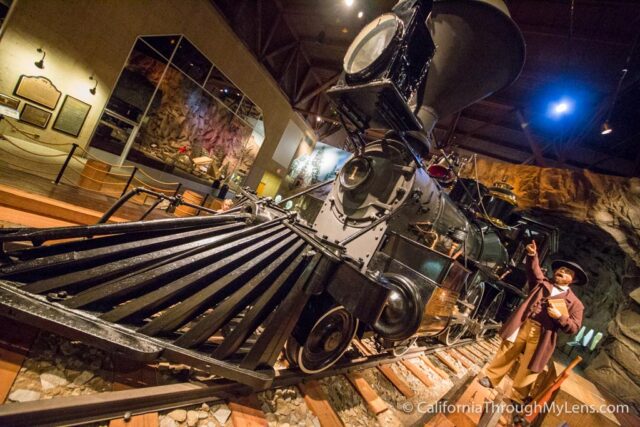 Developing CA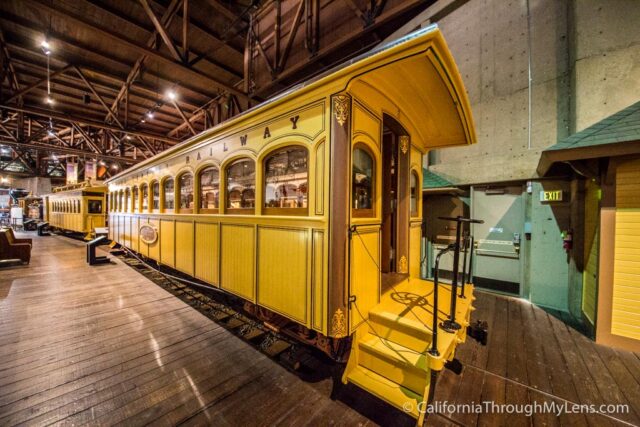 This area focuses on how the railroad access shaped and essentially helped to create California. It features many different types of trains from the era that you can explore and even has exhibits on the citrus history of California.
Railroad Work and Life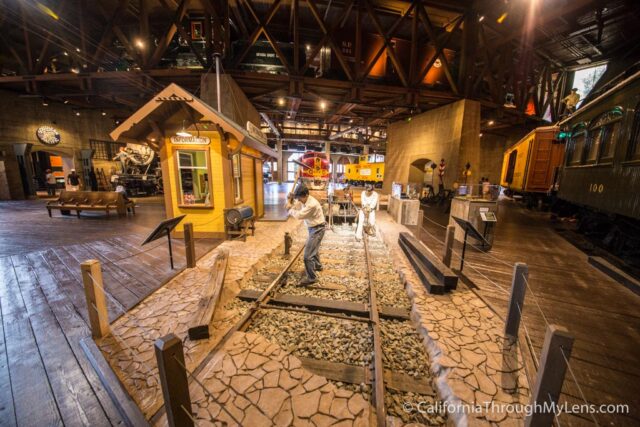 This area is pretty amazing as it talks about how working on the railroad provided jobs for many Americans and access to new forms of business that were created by the railroad. An example of this is farmers being able to sell their fruit and vegetables all over the United States.
Traveling by Train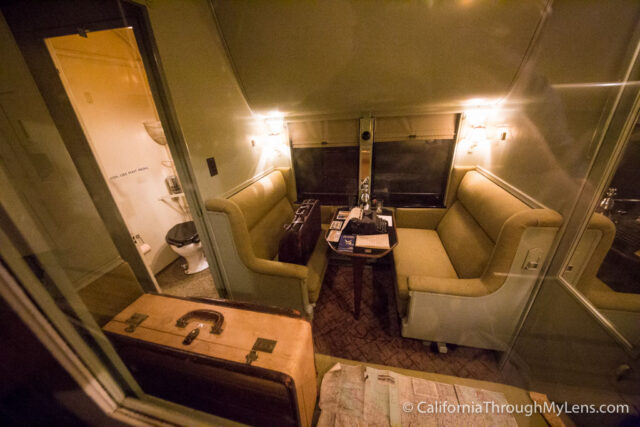 This is one of the more interactive parts of the museum as it allows you to walk onto a few of the different trains that have been restored to how they would have looked in the time period. You can go on an old dinner train for the elite passengers, a sleeper train, and a former mail sorting train. There was a docent on each train that could tell you about the train and its history.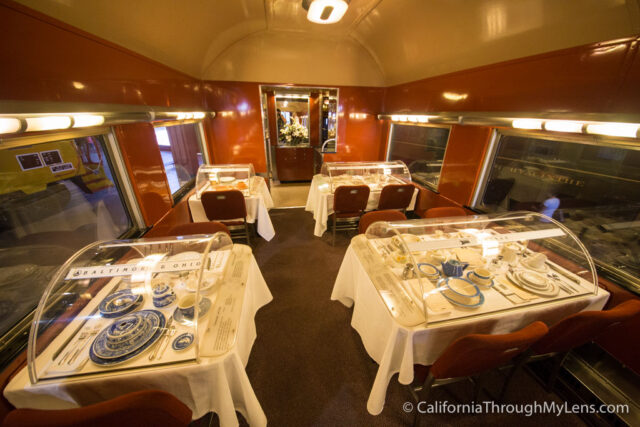 Famous Trains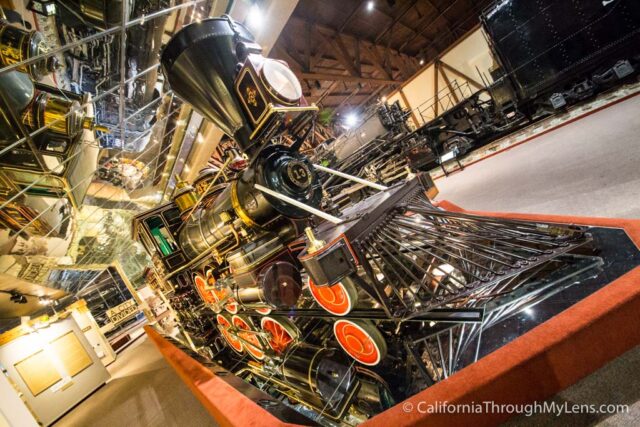 There is a section of the central area where they just have a lot of excellent trains sitting out in the open fully restored. As a train fan myself, it was fun just to wander around and look at them.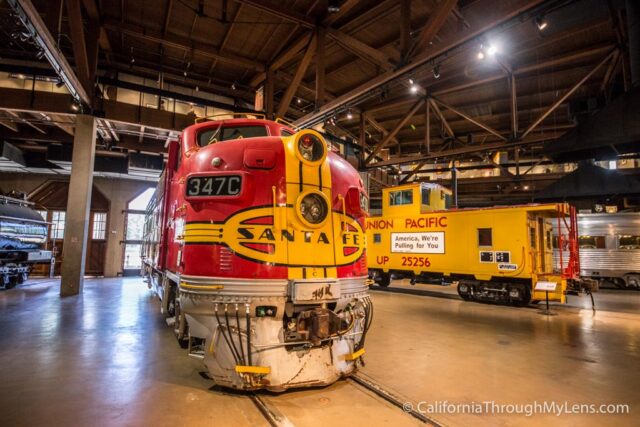 After seeing the first floor, you can head up to the second floor, which is almost entirely dedicated to toy trains. Growing up, my dad and I had a train track that we built. It was fun for me to see all of the unique, different types of toy trains and to learn a little bit about the history of these toys themselves. It was a massive collection of them. Also, there was a large wooden trestle that was built on the 2nd level as well and served to showcase more amazing trains.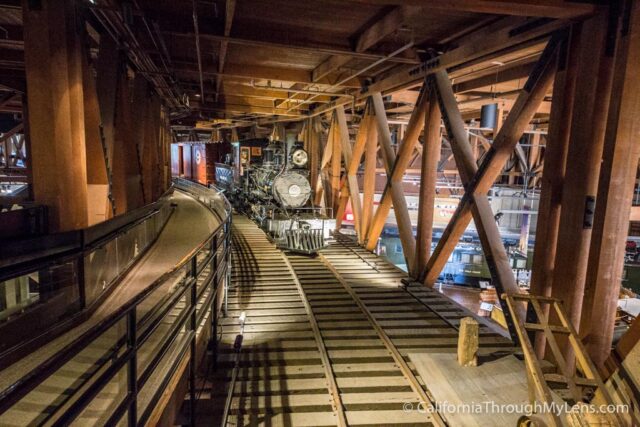 This area has a spot for children to play with toy trains on train tracks so that could be fun for the young ones.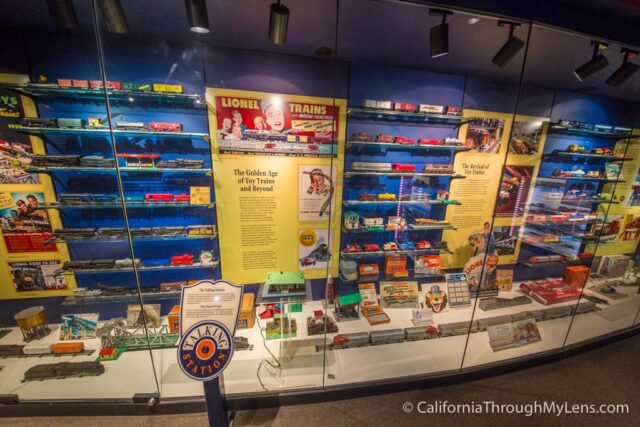 After this, I headed past the theater that was not currently showing anything and back down to the lobby. In the lobby, there is a full shop that has all sorts of train memorabilia if you want to take something home as well.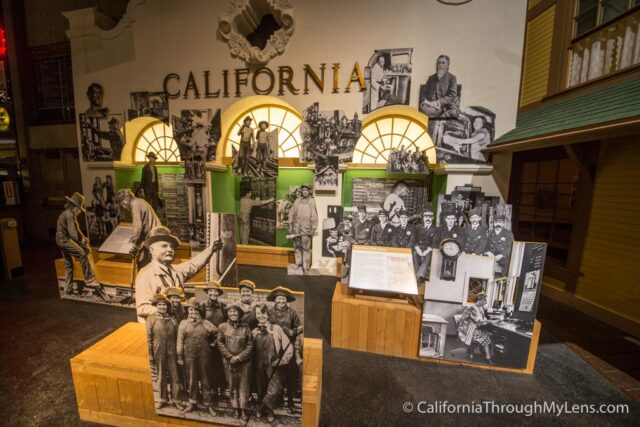 All in all, this is a fantastic museum with a ton of great exhibits. The exhibits are large and interactive and do a great job of engaging with people of all ages. I left excited about history and all the different trains I got to see, and I hope you will enjoy the museum as much as I did if you choose to go. Let me know what you think in the comments.