Sierra Buttes Fire Lookout Hike: A Historic Lookout & Crazy Stairs
The Sierra Buttes Fire Lookout is an incredible hike in Northern California with amazing views at the top. For a few years, this hike has been on my "to do" list, but I had not been up to the Tahoe / Sierra County area to do it. The Reader's Digest version of the hike is that it is a 6-mile roundtrip hike to an old fire lookout, that is only accessible via a pretty sketchy set of staircases to a bluff with 360-degree views. You can even see Mt. Lassen, 100 miles away on a clear day. I finally got the chance to check it off my list, and let me tell you, it is in my top ten hikes I have ever been on. Read on for all the information and check out the video at the end.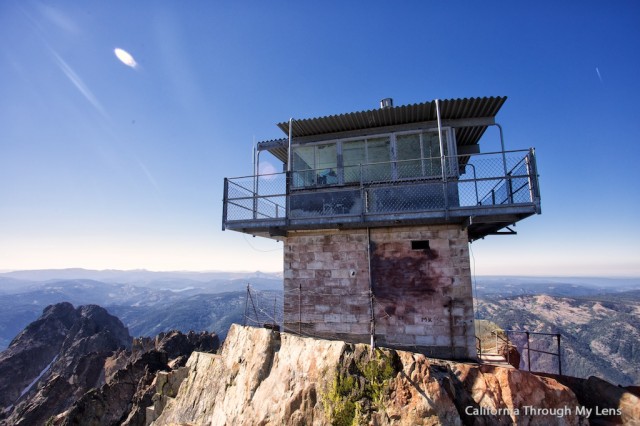 Details
6 miles
1,800 feet of gain
Intense stairs at the end if you are afraid of heights. Make sure to be careful!
This information is from 2017
Getting There
From Highway 49 at Bassetts, you take Gold Lake Highway north and turn left onto Sardine Lake / Packer Lake Road. Stay right at the fork that goes to Sardine Lakes then continue on this road for a few miles till it passes a turn off for Packer Lake lodge. There will be a dirt road that you drive on for about a quarter of a mile and signs for the Pacific Crest Trail. There is a small parking area that will have a Sierra Buttes sign (this is from memory so it could change, make sure to get the GPS coordinates before you go as you will not have service).
History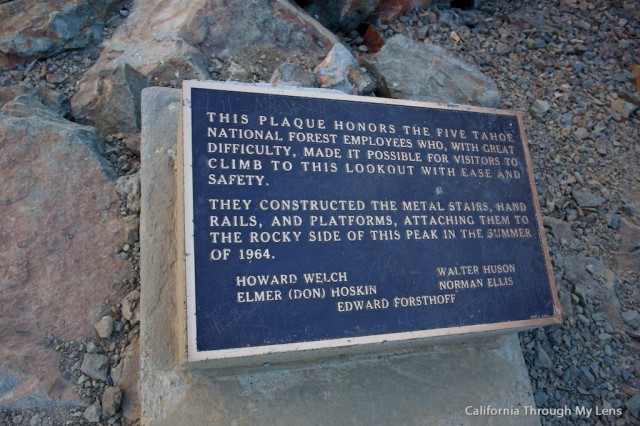 The lookout was built as a vantage point for spotting fires in 1915, one of many in the Tahoe area. The actual completion of the stairs though was done in 1964 by five Tahoe employees during the summer, and it made it possible for people to visit the top safely.
The Hike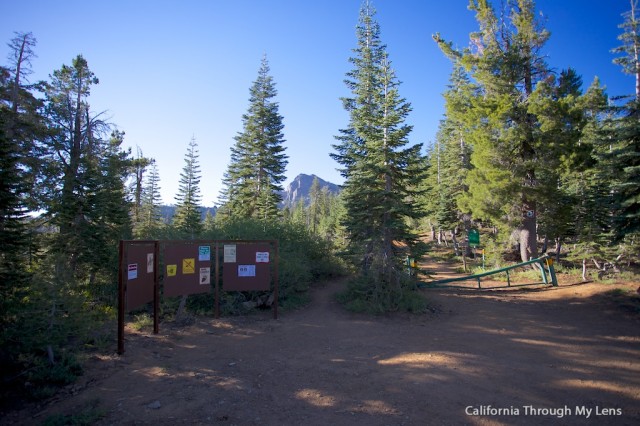 After driving up from Tahoe, you will be on Highway 49, Golden Chain Highway, which will take you past Sardines Lake and up to about 7,000 feet, where the trailhead is.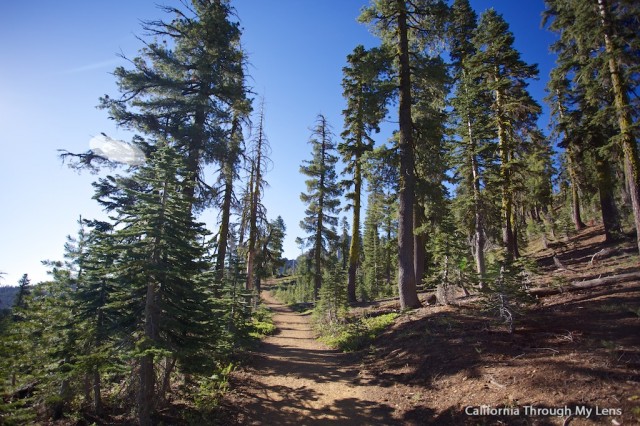 From here, you will begin your journey by setting out on the well-worn trail. We got there at 7:30 in the morning and were the only car in the parking lot, but on the way back we passed 40 people, so go early.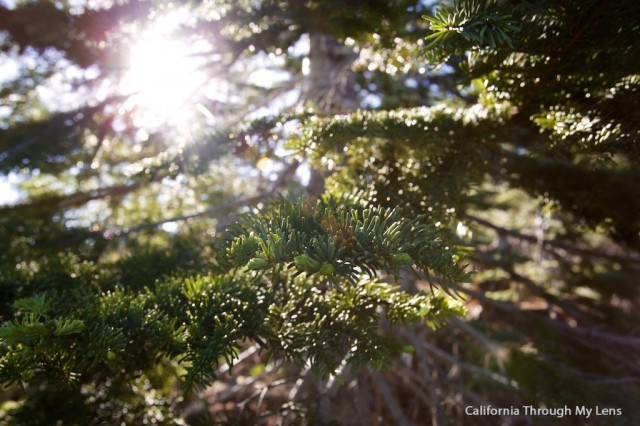 The trail is uphill almost right away, as it starts the elevation gain necessary to climb 1,800 feet in only 2.5 miles. That being said, it still feels pretty gradual except for a few steep parts near the end where you will be experiencing the elevation for sure. You should be in decent shape to enjoy this hike though as it is taxing enough.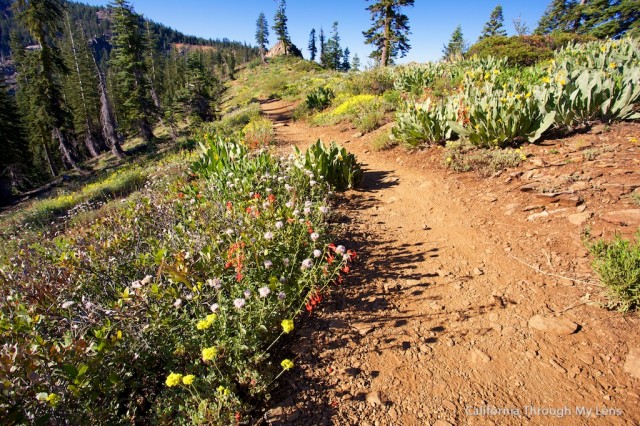 After the first steep stretch, the trail levels out for a quarter-mile as you meander along the ridge and see beautiful wildflowers during the spring.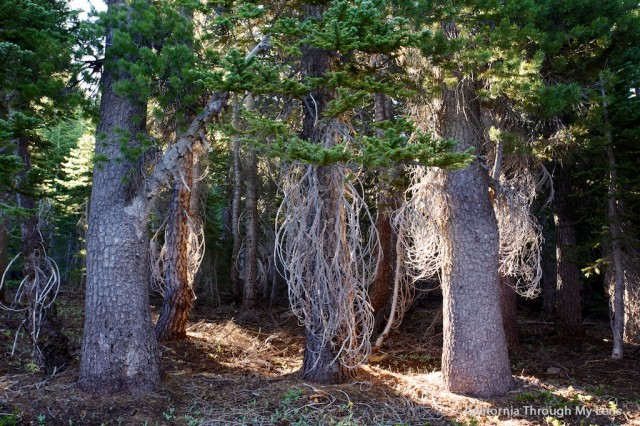 From here, it starts the second steep section, which takes you through a beautifully shaded grove of trees.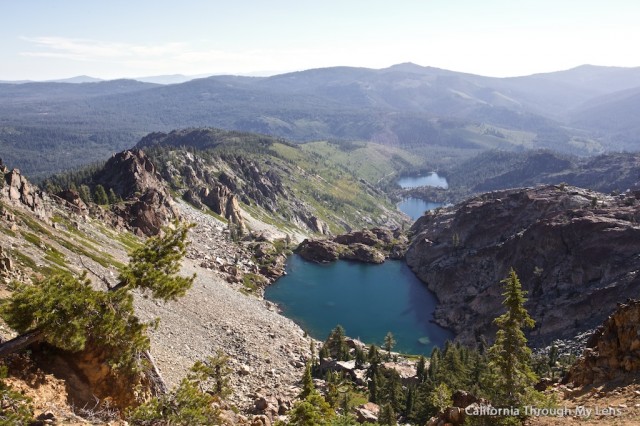 When crossing through the forest, there is a bend in the trail that leads to the cliffside; you should take it as it will take you to an overlook of a majestic lake. It was even crystal clear from our vantage point, and I want to figure out how to hike to it in the future.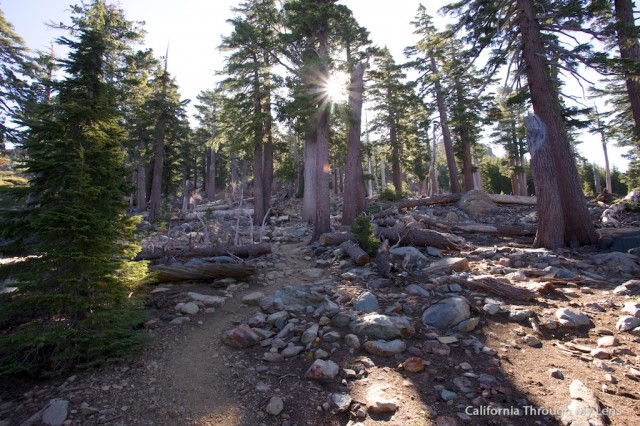 Continue onward up through the forest until you reach a set of switchbacks. These will let you know you are getting close. Soon they will dump you on a four-wheel-drive access road that is now closed, which you will be hiking on for another quarter-mile.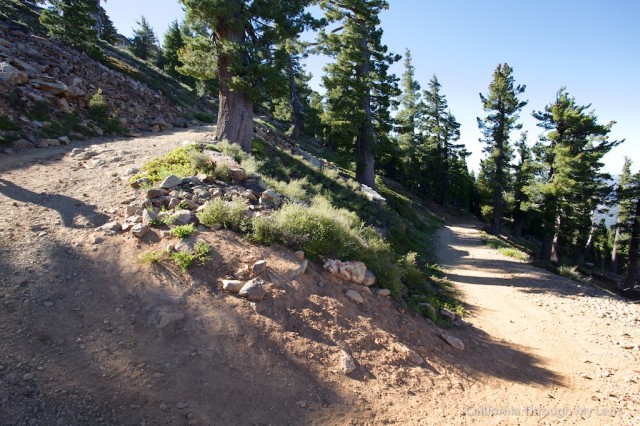 As we neared the top, we even spotted a marmot, but luckily he didn't try to take our food like on Half Dome.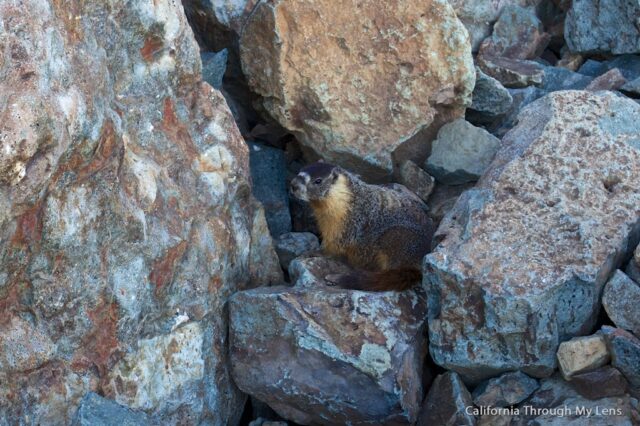 After rounding the bend, you will be at a saddle and can walk out to get a good vantage point of both the lookout and the stairs leading up to it. This is where the pictures don't do justice to the craziness of the hike.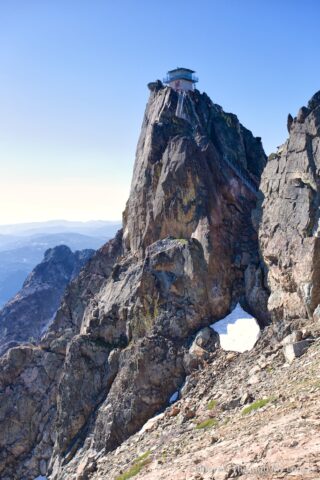 After photographing the lookout, we headed around the backside to the base of the stairs.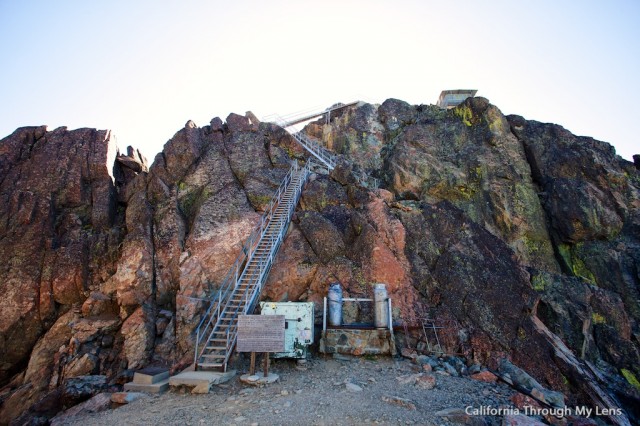 These 180 stairs will lead you to the butte that the lookout sits on, and we started up.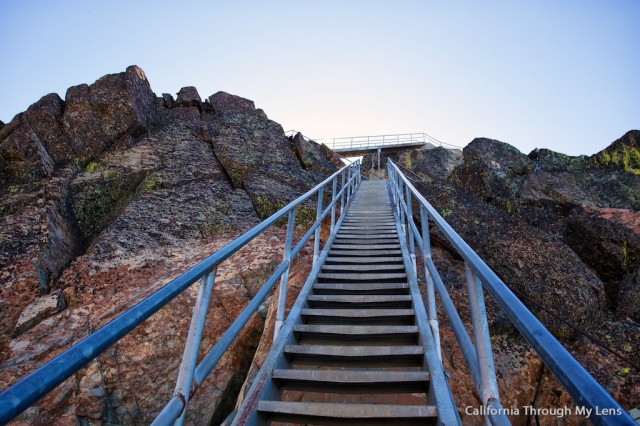 I have done some crazy hikes like Half Dome and Angels Landing, and while this is nowhere near as scary as those, it still induces a little vertigo as you head up.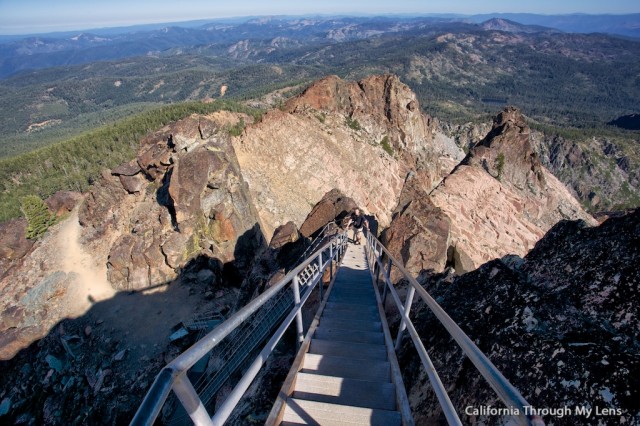 Upon reaching the top of the stairs, you are now 10 feet below the lookout on a small 20′ x 40′ rock outcropping.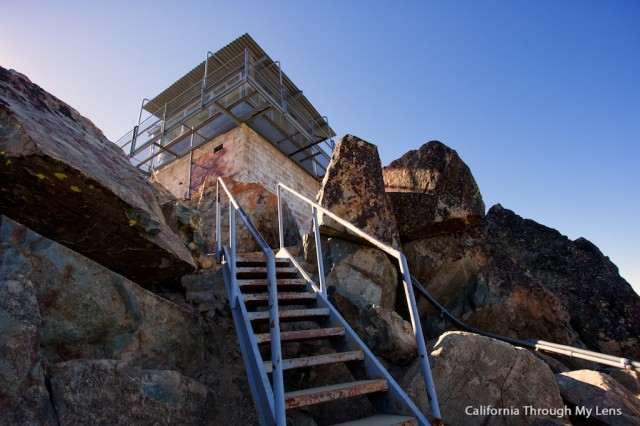 Proceed up to the fire lookout, and you will be treated to one of the best views in the entire area. Sardines Lakes (upper and lower) are below you, and Mt Lassen is off in the distance, it is majestic.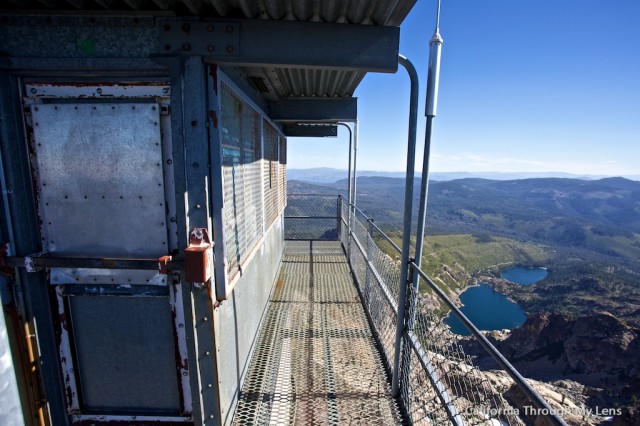 It all seems pretty safe up here except for one corner where the grate below showcases a 300-foot drop. It is pretty intense to stand there and stare through the grate to the rocks hundreds of feet below.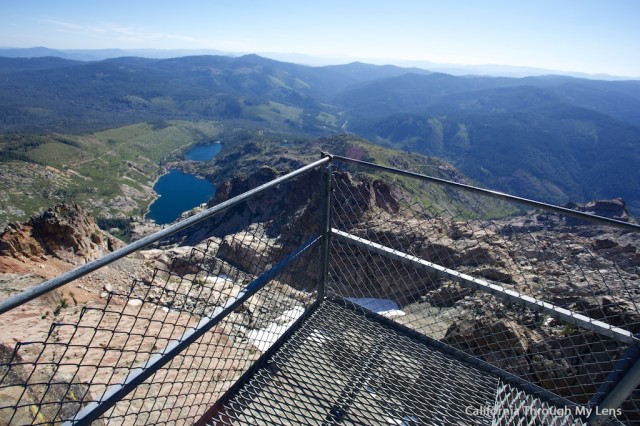 The interior of the lookout was closed, but you could see a fridge and an oven in there for whoever stayed there back in the day.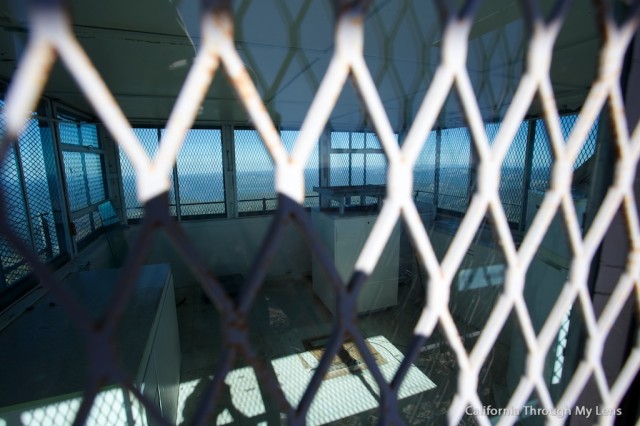 Here are some pictures of the lookout, stairs, and view.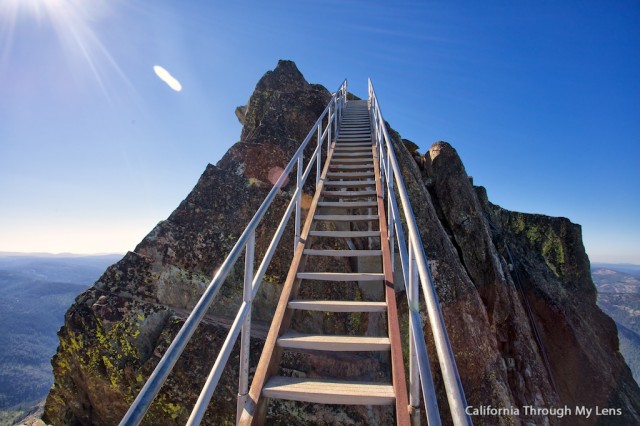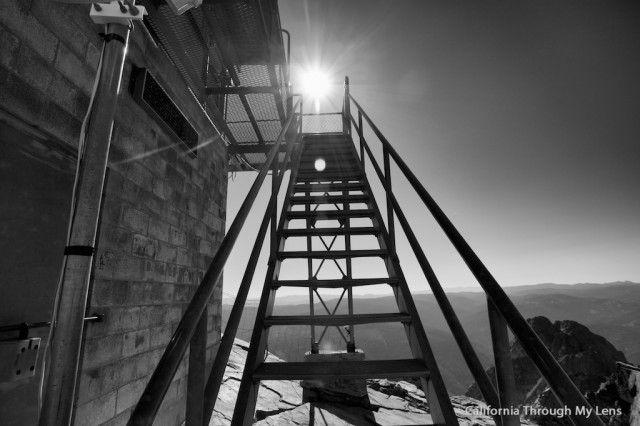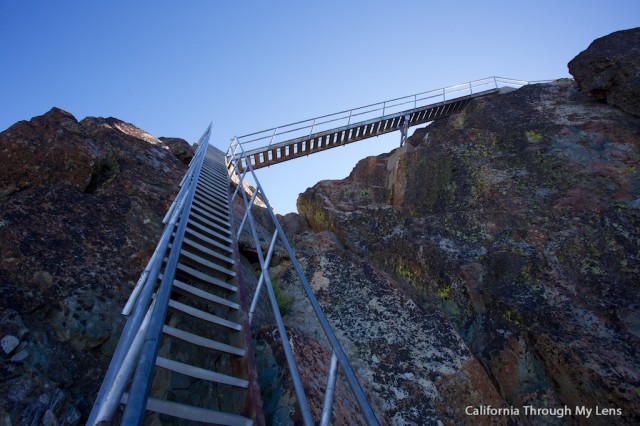 After spending 30 minutes up there with no other visitors, we headed down the trail and passed about 40 people coming up. If you want solitude, then make sure to go early.

Here is a video of my time on the hike.
All in all, this is one of my favorite hikes in California. Please let me know if you have done it and what you think in the comments.