Rancho Jurupa Park in Riverside
This little oasis in the north part of Riverside (technically Rubidoux) is a perfect natural retreat within minutes of the downtown area. It is well maintained, has two stocked lakes, a frisbee golf course, camping, and lots of activities for children, all for only a 5 dollar a person entry fee (as of 2015, and camping is excluded from that fee). I had never been before but was surprised by how much it offers, here is my review.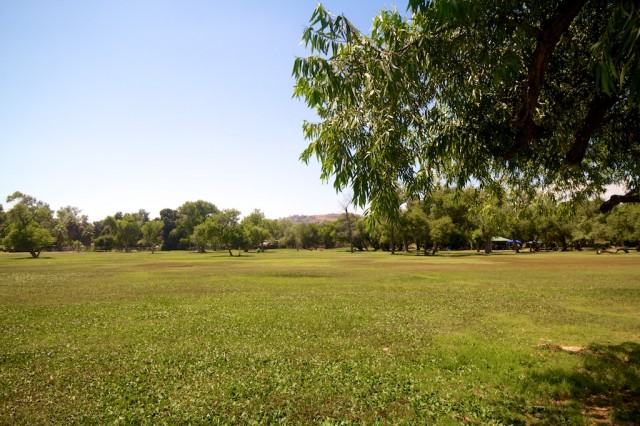 Details
Open 7 AM to sunset, seven days a week

The waterpark is open most of the year but closed in December and January for maintenance
Pets allowed but on a leash
I wrote this in 2015
Here is a little bit about all of the attractions here
Mini Golf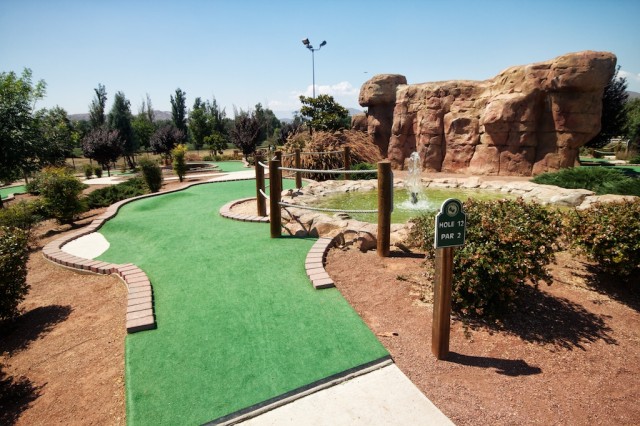 Right next to where you enter, there is a mini-golf course. The course costs 5 dollars a person and has been well kept up. It is a fun thing to do while camping here with a family.
Kids Bouldering Area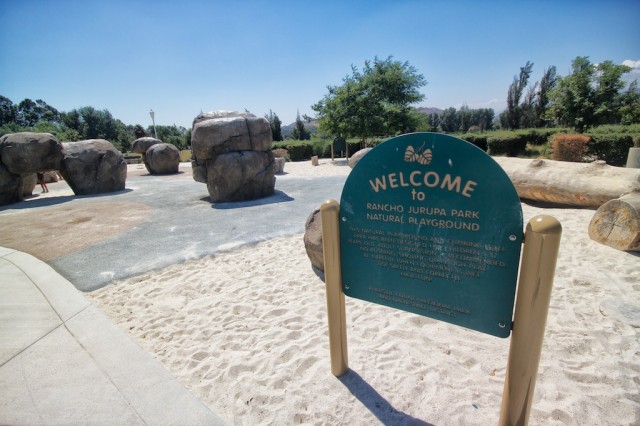 The kid's bouldering area was one of the things I was surprised to see and something that I wished I would have had as a kid! There was a collection of 4 big boulders with handholds in them that kids could take turns climbing. The ground underneath was also softer for kids as well, and it seemed like a fun area.
The Waterpark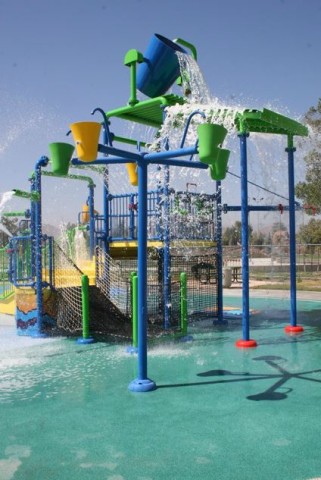 This waterpark had so many kids at it when I went on a Saturday afternoon in the summer. It looked like a lot of fun and had a lot of stuff that the kids could climb up and over while being drenched with water. The above picture is from their site.
Frisbee Golf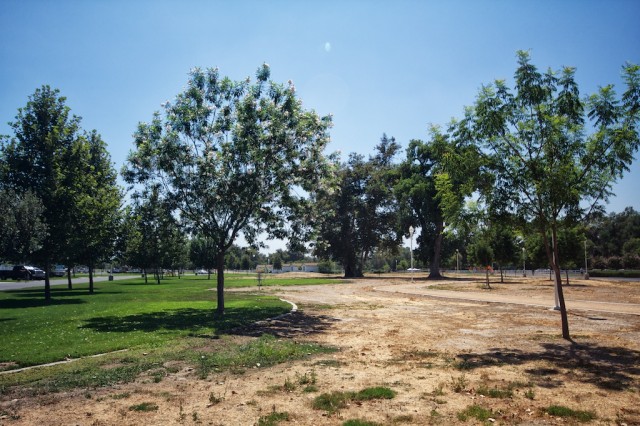 While I have not played any frisbee golf in my life, the course looked pretty decent, and I have friends that told me this is a good entry-level course for a low price.
The Lakes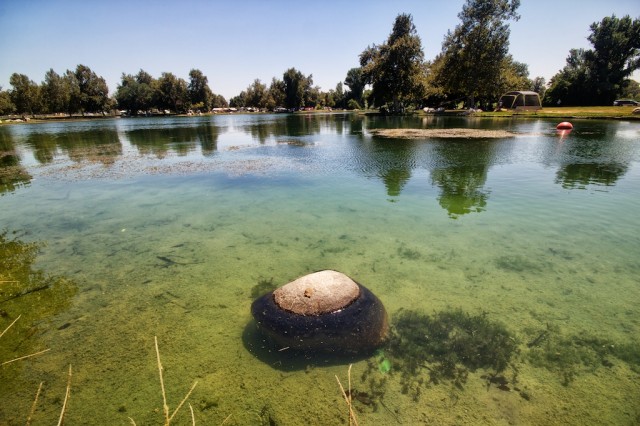 There are two decent-sized lakes at Rancho Jurupa Park. Both of these lakes are stocked with fish and have lots of room along the shore for people to fish. At the main lake you can walk entirely around it, and it is located close to the campground and the parks for the kids to play on.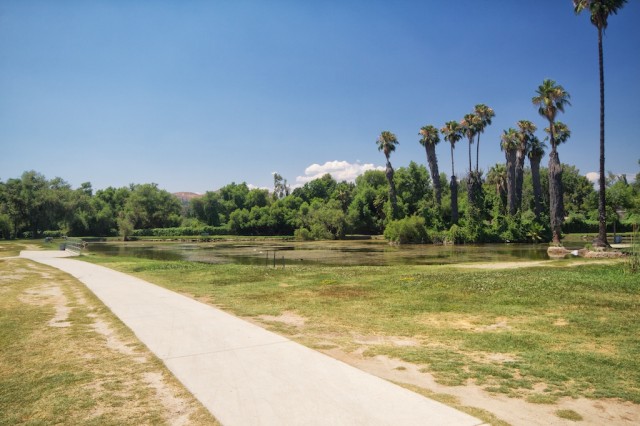 The other lake you cannot walk entirely around, but it does have a lot of space to fish from and is very pretty, with its island and palm trees in the middle.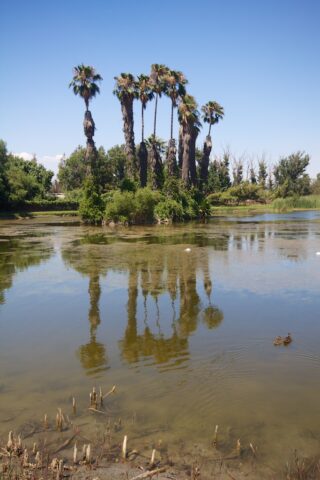 This area also had a lot of seating and overhangs for people to have birthday parties or BBQ's at.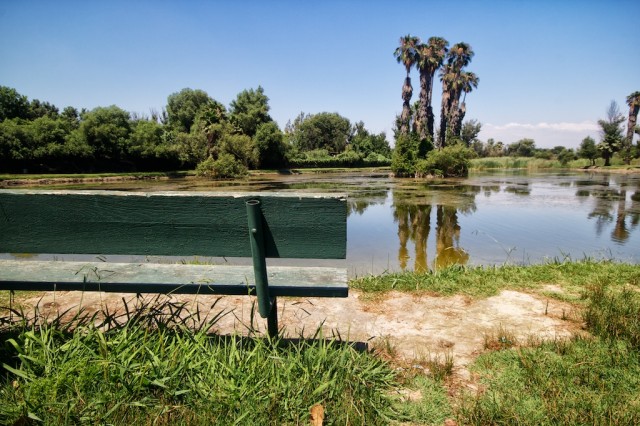 Camping
For camping, there are a lot of traditional tent sites, some RV hookup sites, and about eight actual little apartment type spots people can stay in.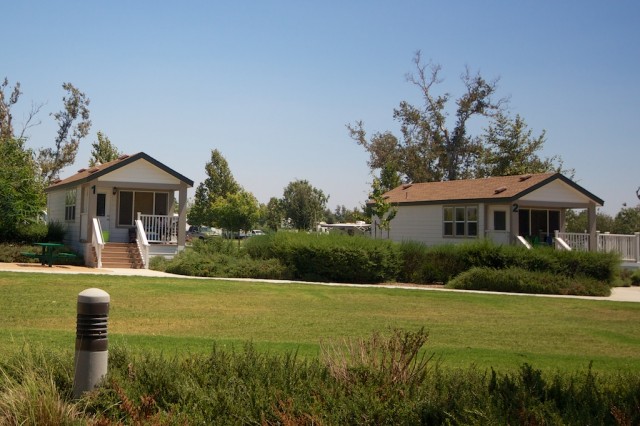 All in all, I can't believe that this park has been here and that I had not visited it. I have already told others about it, and while I would probably not camp here as I prefer to be more remote, it is a great place to bring a family for a small camping vacation or to dip your feet into camping and see if it is right for you. Regardless, there are a lot of things to do at Rancho Jurupa, and it is an excellent place for the whole family. I would love to hear your comments below.