Sculpterra Winery & Sculpture Garden in Paso Robles
I am always trying to find unique and fun spots to explore when I travel up and down California. When I was in Paso Robles a few weeks ago I stumbled on Sculpterra Winery & Sculpture Gardens and looked like exactly what I like exploring. This full winery has many varietals of wine, pistachios grown on the property you can taste and tons of crazy metal sculptures, what more could you want? Here is all the information.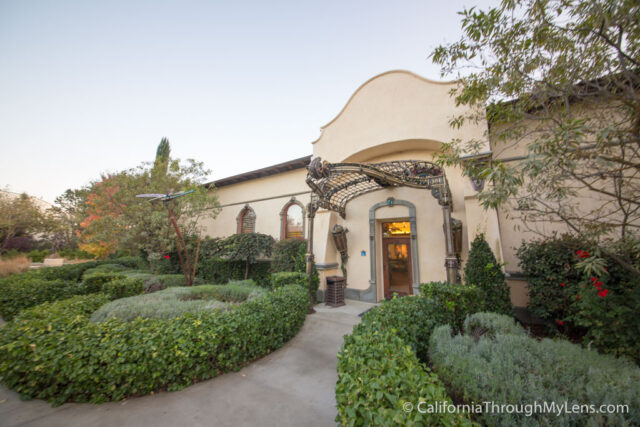 Details
Cost: $10 to taste
Hours: Everyday 10 AM – 5 PM
Information from my visit in 2017
Location: 5015 Linne Rd, Paso Robles, CA 93446
Getting There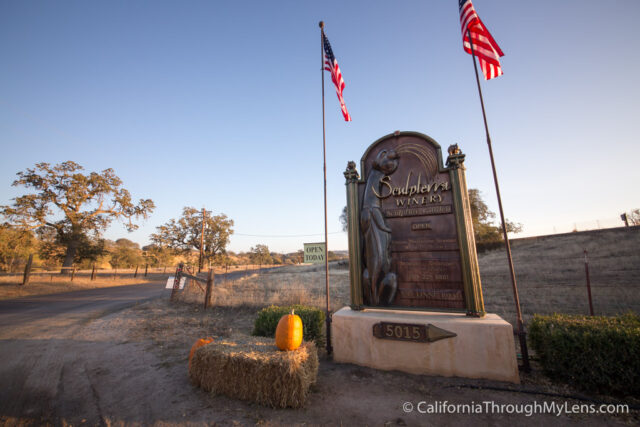 While it is not on the main Highway 46 where most of the famous and massive wineries are, it is worth the detour to go find this fun spot. Random side note – Go to Clautiere Winery while you are here as well, as it is a fun winery nearby.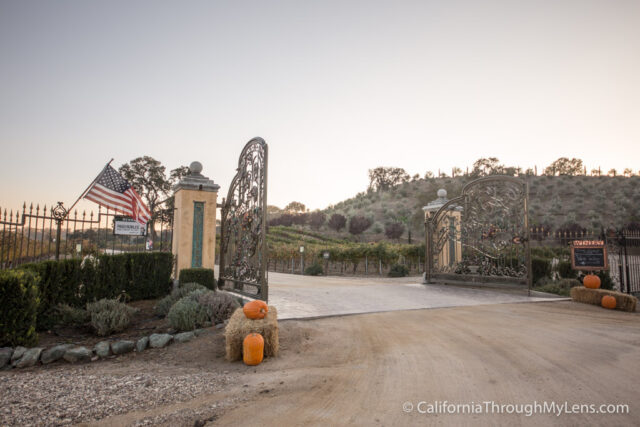 After seeing the sign off Linne Road you will turn right and drive slowly on a dirt road for about a quarter of a mile. After a quarter-mile you will see the massive iron wrought gates that you can turn left through and head towards the winery itself. Another quarter-mile on the dirt road will have you in the parking lot for the winery and you will see all of the massive sculptures awaiting your arrival.
The Sculpture History
This excerpt was taken from here:
World renowned sculptor John Jagger was commissioned by owner Dr. Warren Frankel for a five year period, and his works can be viewed while strolling through the gardens. These magnificent sculptures in bronze and granite are one man's life work and are sure to inspire any visitor. From the beautiful 10 foot bronze "Mermaid" rising from the fountain to the 20,000 Lb. granite "Puma" and the 16 ft. tall bronze "Dancing Horse", Jagger's passion for the underwater world, cats – from domestic to wild, and horses are evident. Upon entering the tasting room you are greeted by Jagger's miniature series of sculptures displayed throughout. Mr. Jagger left this world on June 6, 2013, and with his passing, local sculptor Dale Evers has taken over the reins as the sculptor in residence and will continue to push the creative envelope.
The Sculptures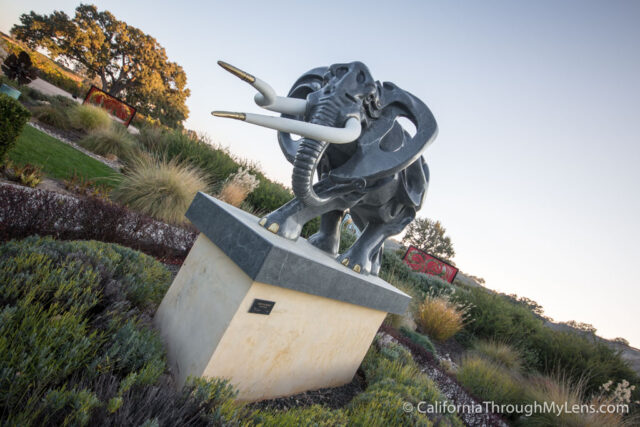 As you read above, these fun sculptures have a lot of unique history and are continuing to evolve with new ones popping up when you least expect it. Here are some of my favorite ones I saw.
The Flying Fish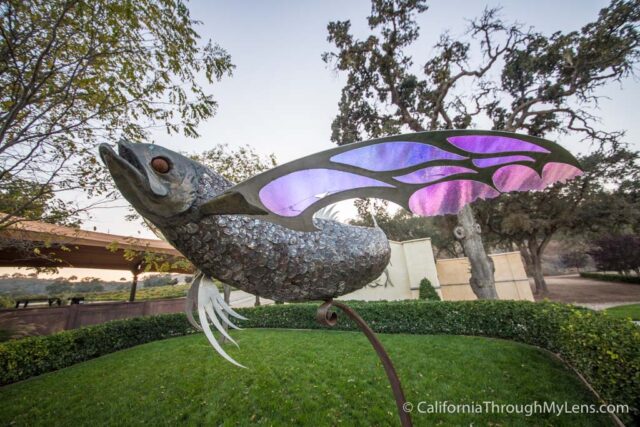 The Large Cat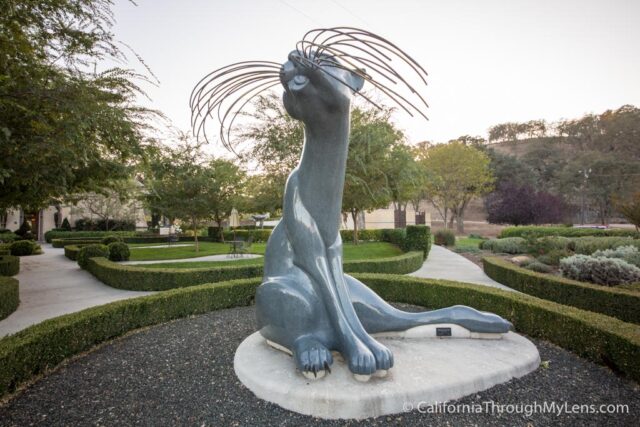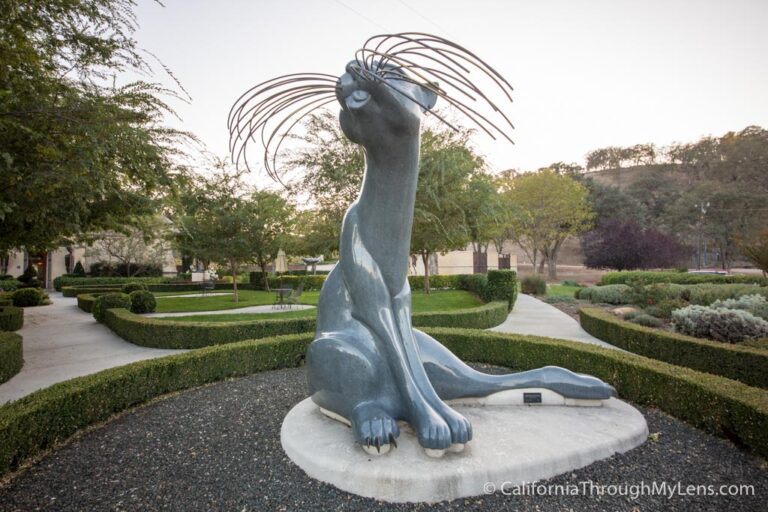 The Dog in a Car Window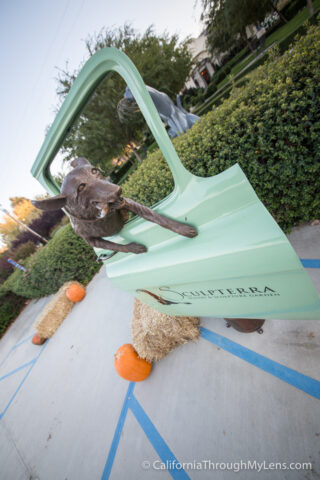 The Tiger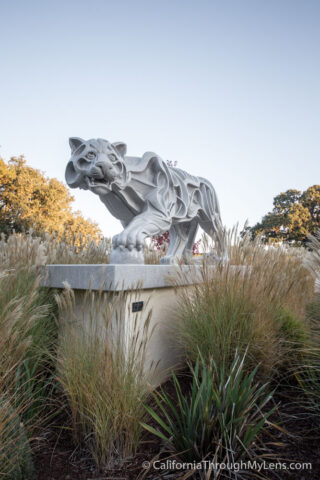 The Sleeping Cat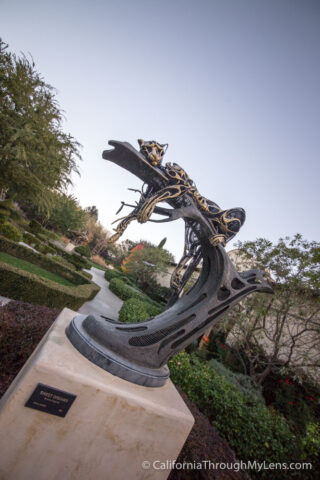 The Horse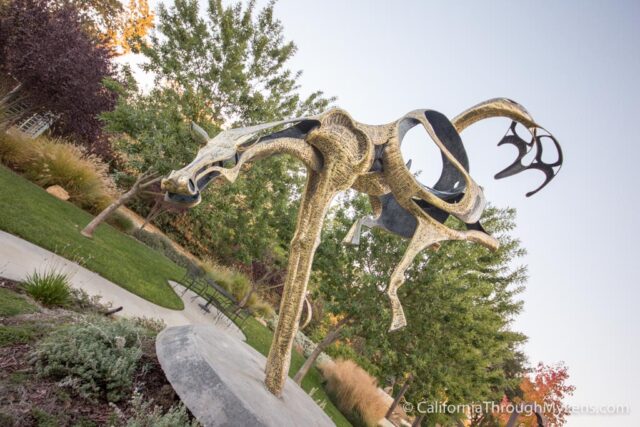 The Archer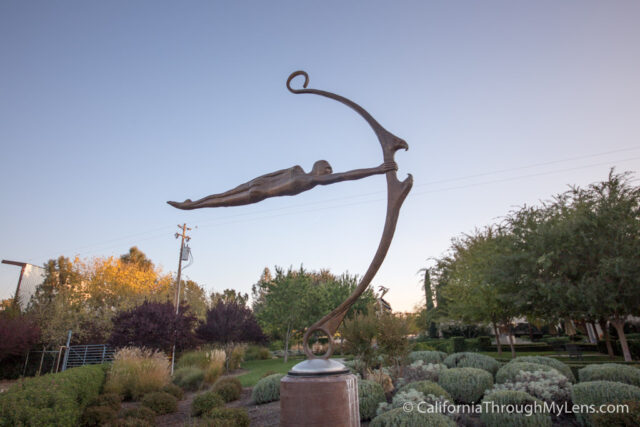 As you can see there are so many awesome sculptures to check out and this isn't even half. You will love wandering the gardens and seeing them all before heading inside.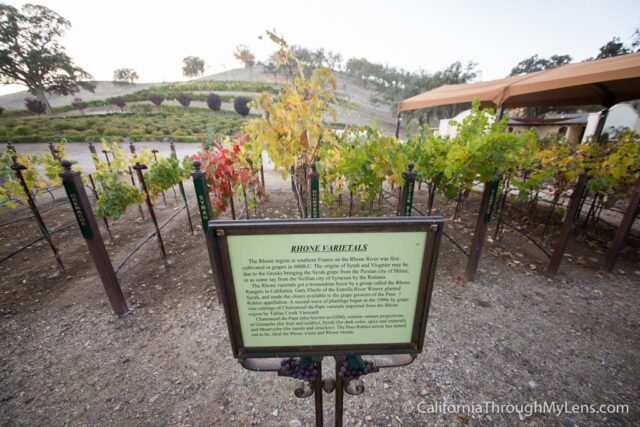 They also have an area that shows you what the different varietals of wine look like, with a row of each type planted and named. I found this fascinating as I had never compared them like this before.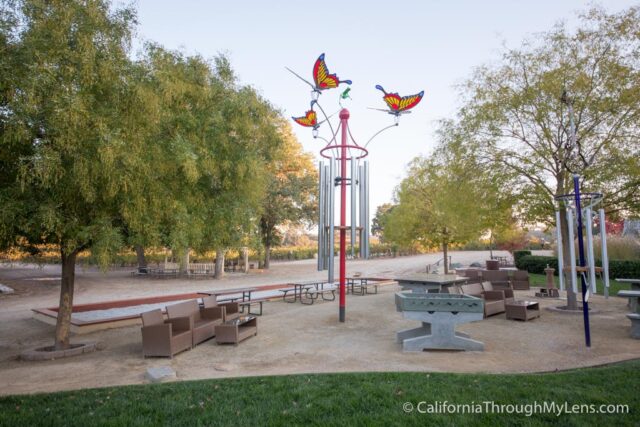 Lastly, there is a game area in the back with an outdoor ping pong table, bocce ball, checkers, and more.
The Tasting Room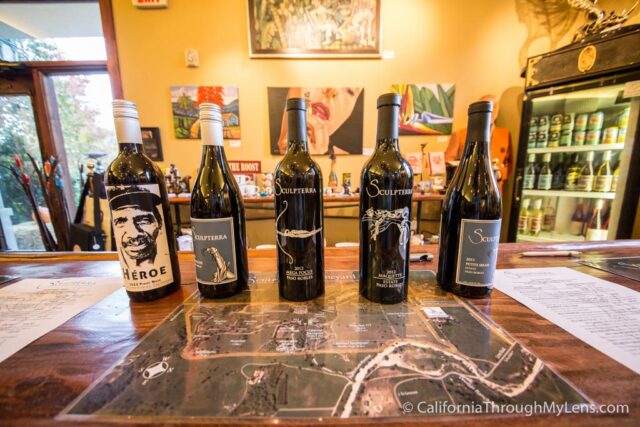 Not to be outdone by the sculptures themselves, the tasting room is really unique and beautiful as well. The wrought iron chandeliers hang down in an inviting fashion, the soda machine in the back has been completely redone, and the chairs even have a unique look.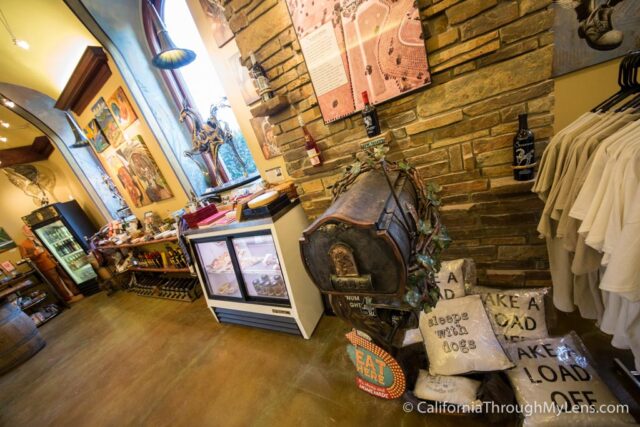 The winery also serves their own, grown on the property pistachios right there in the tasting room as well and you can eat them in-between tastes of wine.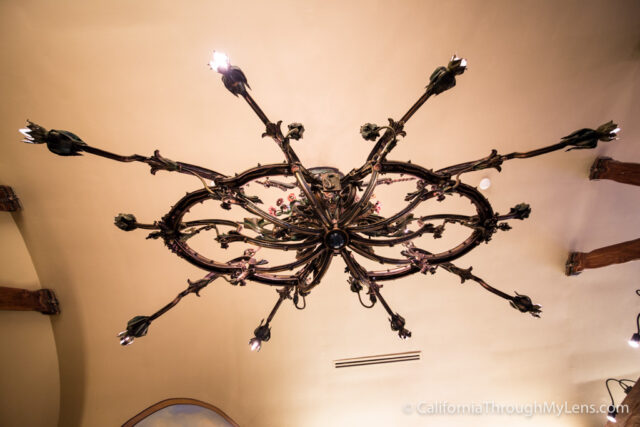 All of this leads to a fascinating and fun experience, one that I couldn't get enough of. I was a big fan of Sculpterra Winery and I highly recommend it, especially if you are looking for a fun spot to visit that isn't taking itself too seriously. Let me know if you have been in the comments and what you thought and check out a few more unique wineries in Paso Robles here.